Dragon Quest Builders 2 is one of the latest sandbox / story games that you'll find on the PS4 and Switch.
Just like Stardew Valley, you can plant all kinds of fruits and vegetables including sugar cane.
Here's how you can find sugar cane seedlings and how to plant sugar cane in Dragon Quest Builders 2.
How to find sugar cane seedlings
There are multiple ways you can get seeds for the sugar cane.
The first method is by following your dog's nose. You will be introduced to a dog pretty early on in Furrowfield.
Just bring the dog to walk around the swamps of the Bog and he'll lead you to sugar cane seedlings.
Dig the ground and you'll get them.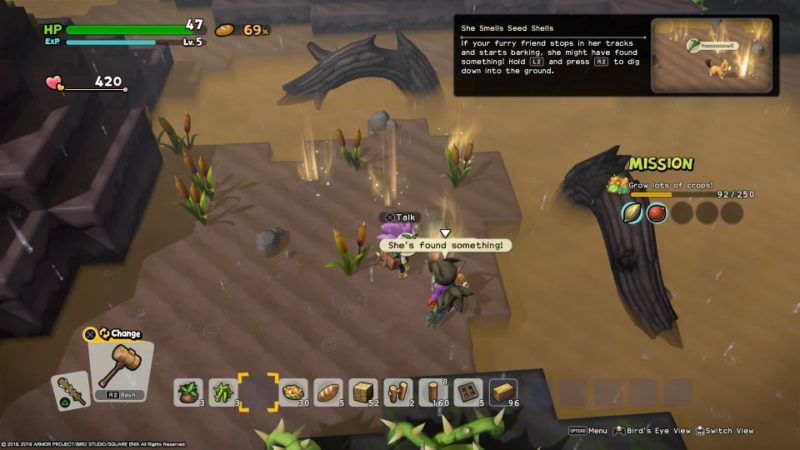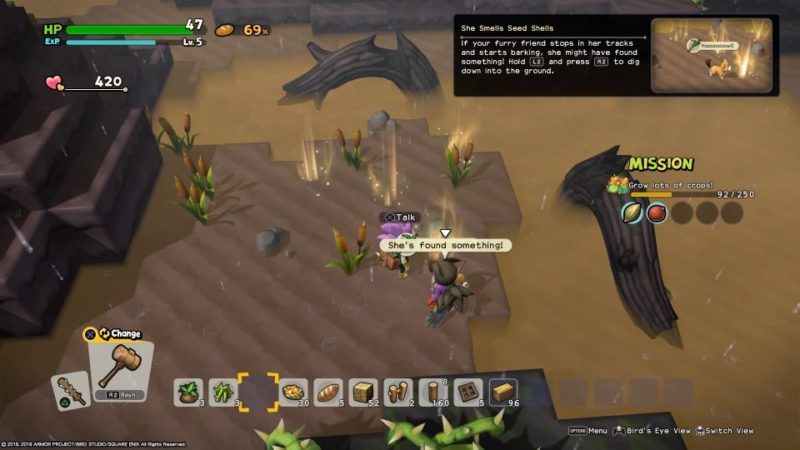 Another way is by following the story mission. You'll be asked by Pastor Al to meet his assistant at a hilltop area.
The reason is that you need to get a bottomless pot from him to grow sugar cane. To pass this mission, you have to trade 50 wheat with the assistant.
You'll then be given some sugar cane seedlings.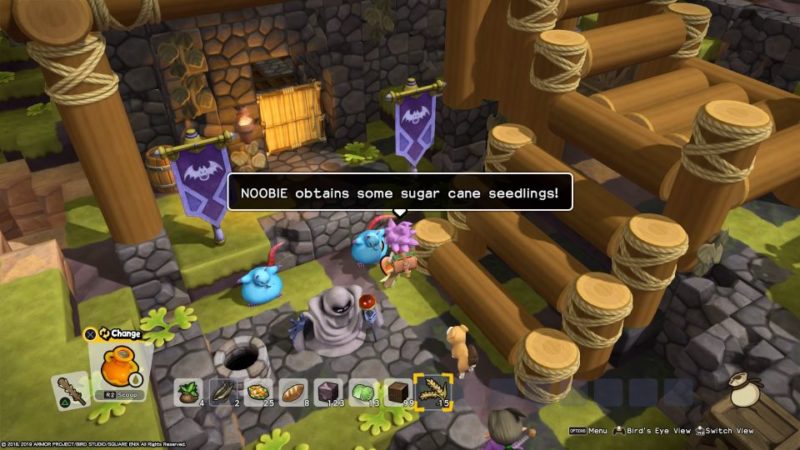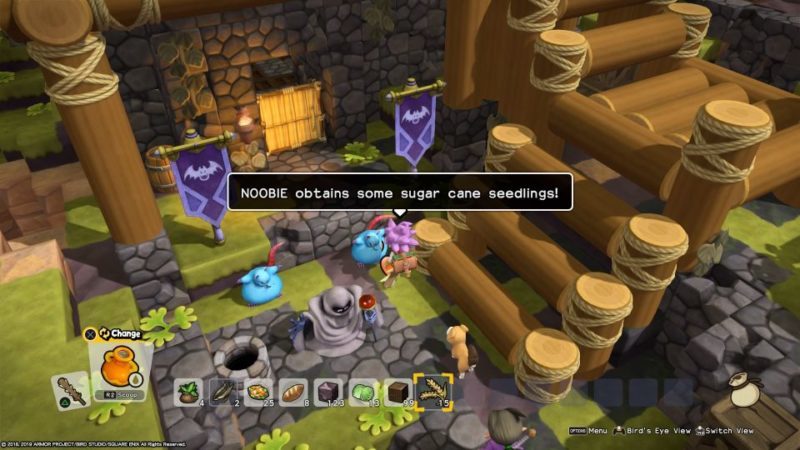 The rat assistants of the assistant also wish to trade with you. Bring them the item they desire and you'll get even more sugar cane seeds.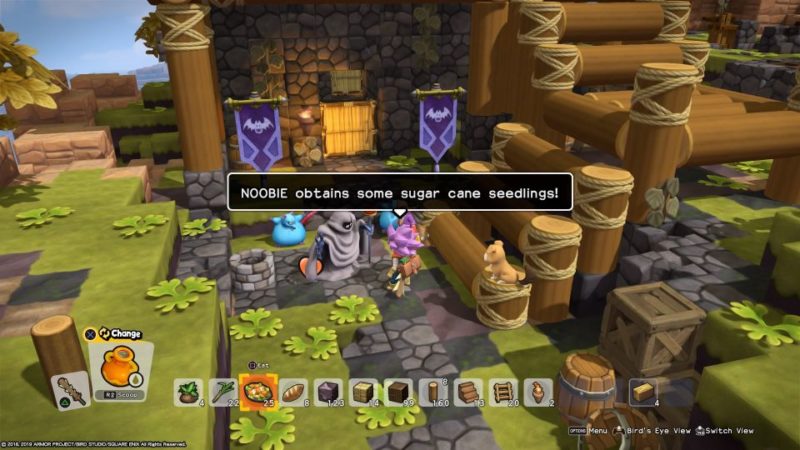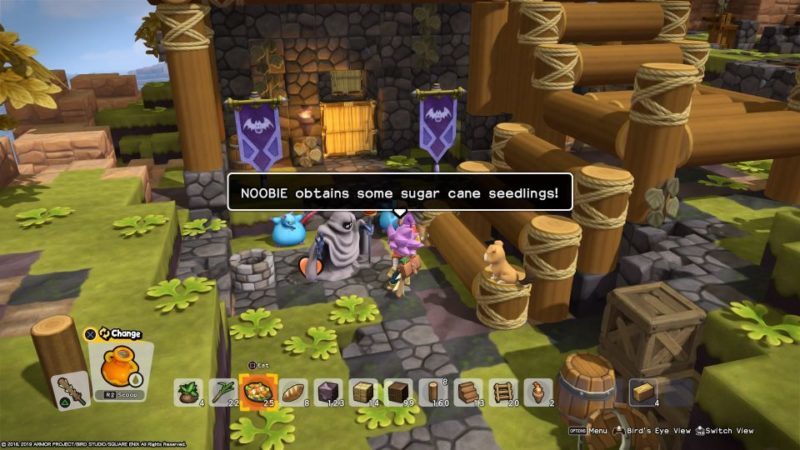 How to plant sugar cane in DQ Builders 2
After getting the bottomless pot, go back to your base and you'll be taught how to plant sugar cane.
What I did was to create a barrier with blocks around the tilled soil. Maybe you can just use the regular fence, but I didn't try that.
Use your bottomless pot to scoop water from any pond in Furrowfield.
Get back to your plot of soil and start pouring water using the bottomless pot.
Once the soil is submerged, you can start placing the sugar cane seedlings and it'll grow pretty quickly.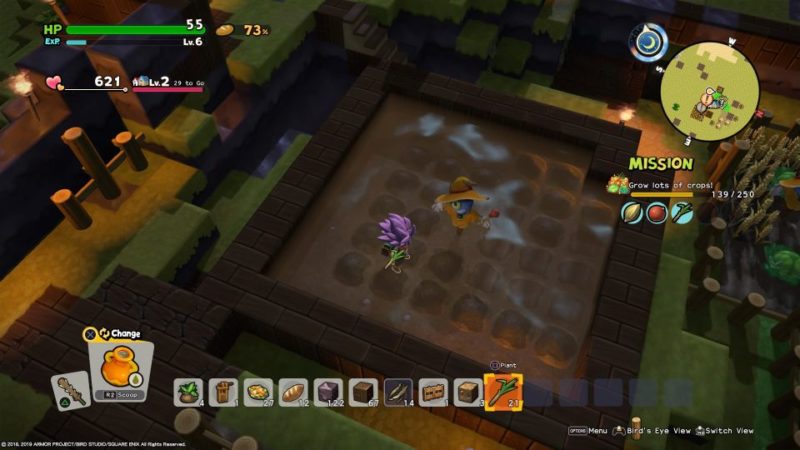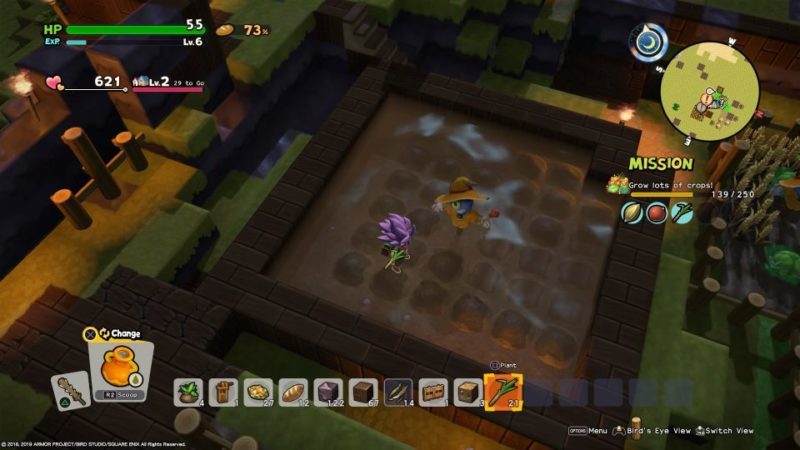 And that's it.
---
Related articles:
How To Build A Restaurant: Dragon Quest Builders 2 Wiki
Furrowfield Walkthrough And Guide: Dragon Quest Builders 2
How To Get And Plant Tomato Seeds: Dragon Quest Builders 2
Stardew Valley: How To Make Fine Cloth
Games Like Harvest Moon – Top Ten Picks
Fallout 4: How To Get More Settlers To Your Settlement