"Kingdom" is the latest Netflix original that is centered on zombies, and this time, it's based in Korea.
At the moment, season 1 of Kingdom only comprises of six episodes in total, making it a pretty short series.
So is this Korean zombies – period drama combination called "Kingdom" worth watching on Netflix? Here's a short review of this series.
Note: There may be spoilers ahead.
Read also: Netflix's Kingdom Season 2 Explained – Will There Be A Season 3?
Plot of Kingdom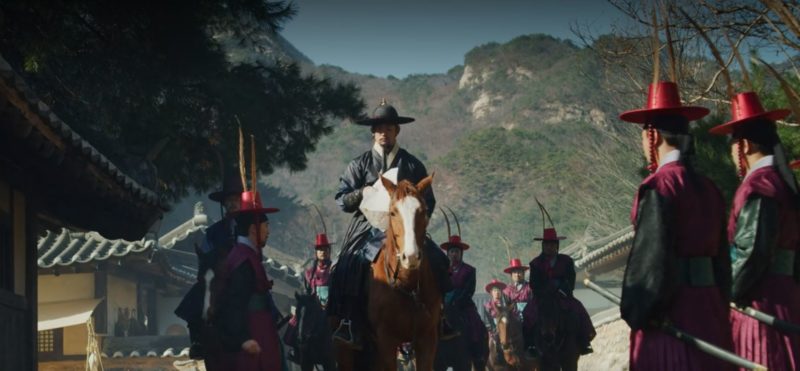 Before analyzing the series, you should know at least a little on what the story is generally about. Do skip if you hate any form of spoilers.
This show is set during the Joseon period, and the main protagonist of this film is Crown Prince Yi-Chang. He is aided by another big protagonist who is his personal assistant / guard, i.e. Moo-young.
His biggest rival who is after the control of the Joseon dynasty is Cho Hak-ju, who is a minister at the palace. His rival's family, the Cho Clan, is pretty much in cohorts together to take control over the palace, particularly the daughter who is the current Queen consort.
The King of Joseon fell sick, and the Queen doesn't allow the Crown Prince to see the King at all, and most of the high ranking officials are on Minister Cho's side. One day, the Crown Prince sneaked into the palace to find out what's going on, but encountered a silhouette of a beast with some beastly sounds.
That's pretty much the start of the series Kingdom. As the Crown Prince is not welcomed in his own palace and may be involved in a rebellion, he leaves to the smaller towns. At the same time, Minister Cho also plans to eliminate the Crown Prince by using the military force. That's when the story really begins and the zombies play a central part in this series.
It's more than just a zombie film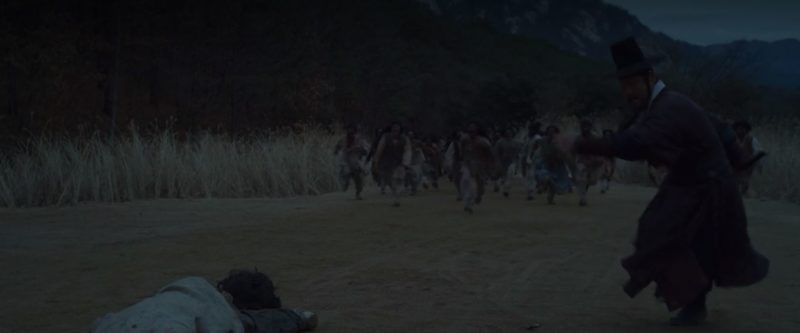 If you have watched the trailer of Kingdom, you may have presumed it to be one of those zombie movies, except with a much older setting. After the success of Train to Busan, and after personally watching Rampant (Korean zombie movie), I had high hopes for this one.
Luckily, it didn't disappoint. Like other Korean period dramas, there is always plenty of politics involved and Kingdom is not spared from it.
In this series, the good guys can 'die' in two ways. You either get bitten by a zombie and turn into one, or you get eliminated by the other antagonists, the Cho Clan.
The evil guys were portrayed by the respective actors really well, and many times you may find yourself rooting for the zombies over these guys. That's how annoyingly evil they were.
Hierarchy in a Korean society vs survival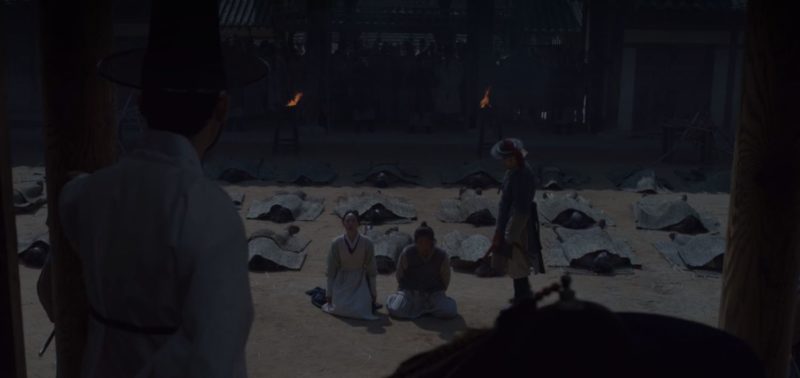 As you guys may know, the Korean society take hierarchy or social ranking very seriously. As it was set during the Joseon era, it's even more prevalent in the show.
The distinction between the peasants and the nobles are portrayed many times throughout the six episodes, and the former are usually left to die.
However, there may be instances where the instinct to survive may finally prevail. 'Cause who wants to be a zombie right?
Bloodbaths and gore are not spared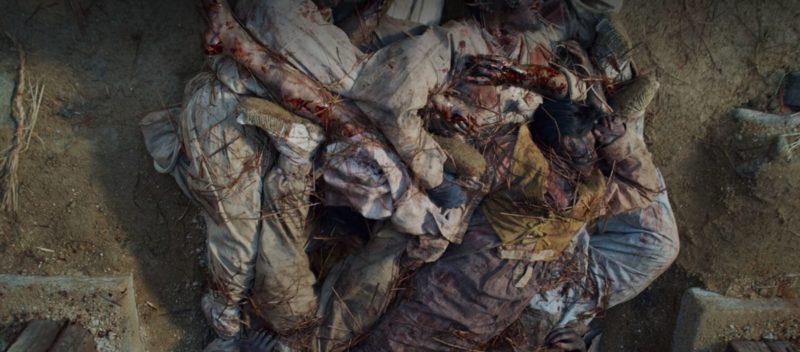 As a Netflix original, Kingdom does not spare you from all the gory scenes in a zombie movie. You'll even see severed heads at the start of the first episode.
If you're not a fan of gore, you may want to skip this series. Otherwise, it's a pretty amazing zombie series, and good zombie shows are hard to come by these days.
Do expect to see intestines leaking out and massive amounts of bloodbaths when the horde of undead comes to feast on flesh.
Fortunately for the people of Joseon, these undead do not attack at all times. You'll know why when you watch it for yourself.
Is Kingdom worth watching?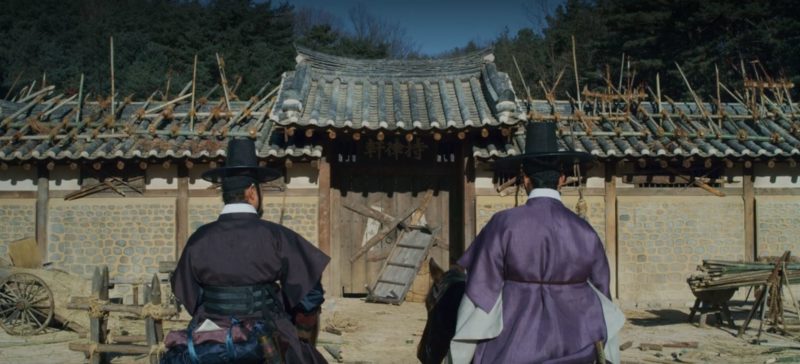 All in all, Kingdom is a pretty good Korean Netflix series on zombies and betrayals. If you enjoyed some of the zombie movies previously released in South Korea, do give this a watch.
It's not just about the zombies, but more often than not, the human aspect towards it and how they can be worse than zombies.
I personally think that "Kingdom" is worth watching on Netflix.
---
Related articles:
Top 8 Best Korean Thrillers To Watch Today
Best Shows Like Stranger Things – 7 Alternatives To Watch
Top 7 Shows Like Game Of Thrones That You Can Watch
Netflix's Cargo: All You Need to Know And Is It Worth Watching?
An Overview Of Netflix's Series "The Mist"
Netflix's Vagabond Ending Recap (Episode 16) – Open Ending?