Remember when Netflix was just a cool way to get DVDs by snail mail? We do too – and we still love seeing those little red envelopes show up in the mailbox.
Over the years, however, this entertainment titan has become the name in the industry when it comes to original content. It seems they're trying a bit of just about everything and, while some of their tries are obvious fails, a consistent number are fully binge-worthy.
So what's your favorite streaming service bringing you in the brand-new year? Well, if the past is any indication, a lot. We've put together a list of the ten offerings we're most excited about. While many are additional seasons of established hit shows, there are a few brand new ideas we can't wait to check out. Release dates are given when available; many of our picks are still tentatively listed as "sometime in 2019."
Here are 10 of the most anticipated Netflix shows in 2019.
---
10 – The Central Park Five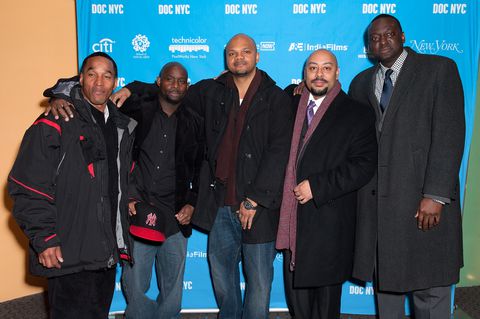 Based on true events, this series follows five teenagers who were falsely accused of a rape which occurred in New York's Central Park in April of 1989. Starring John Leguizamo, Michael K. Hall and Vera Farmiga, we're excited for this gritty look at false confessions, racial profiling before it was a term and entirely unjust imprisonment.
Not exactly a fun watch, but an important one. Theirs was one of the most highly publicized rape cases of the entire decade, and a grim reminder that justice isn't always swift.
---
9 – The Irishman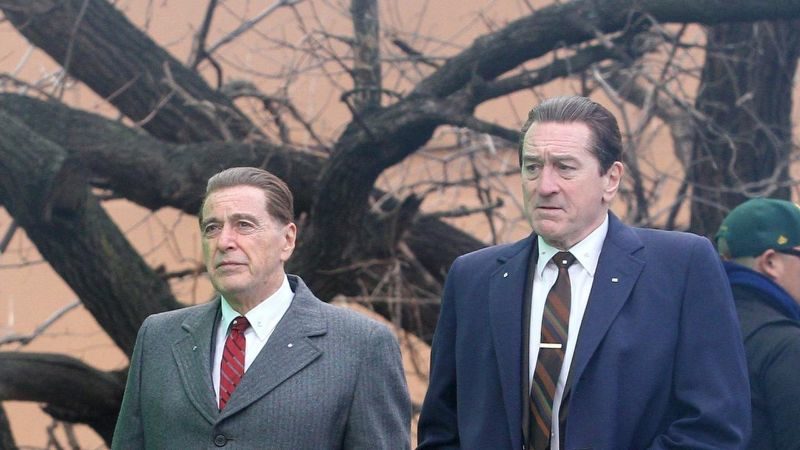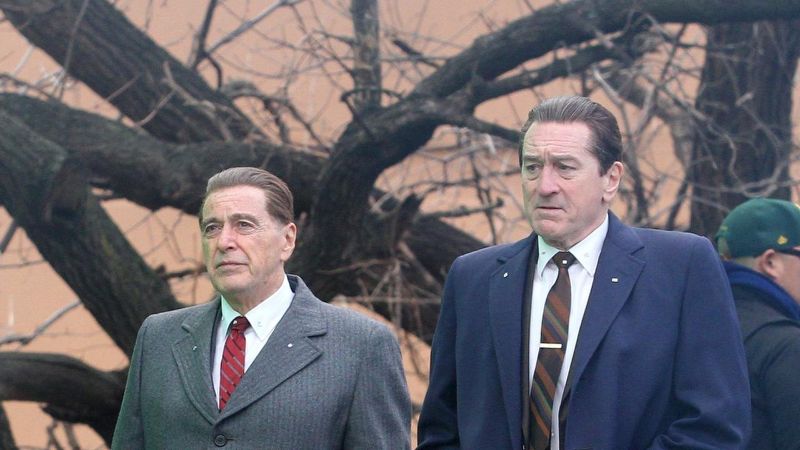 Directed by Martin Scorsese and starring an all-star case including Robert De Niro, Al Pacino, Joe Pesci, Anna Paquin, Harvey Keitel, Bobby Cannavale, Ray Romano and more, this is one we're stunned is debuting on Netflix.
We shouldn't be, of course, given what the video giant has turned out in the past, but still – this feels like a theater movie. It marks the first time Scorsese has directed Pacino (sounds weird, right?) and only the fourth time De Niro and Pacino have shared a screen (also sounds weird!).
The movie tells the tale of Frank "The Irishman" Sheeran, a Pennsylvania teamster and union leader who was widely believed to be in bed with the mob. A mob movie directed by Scorsese and starring both of our favorite made men? Our only question is whether to accompany this one with corned beef and cabbage or sausage and peppers.
---
8 – The Santa Clarita Diet – Season 3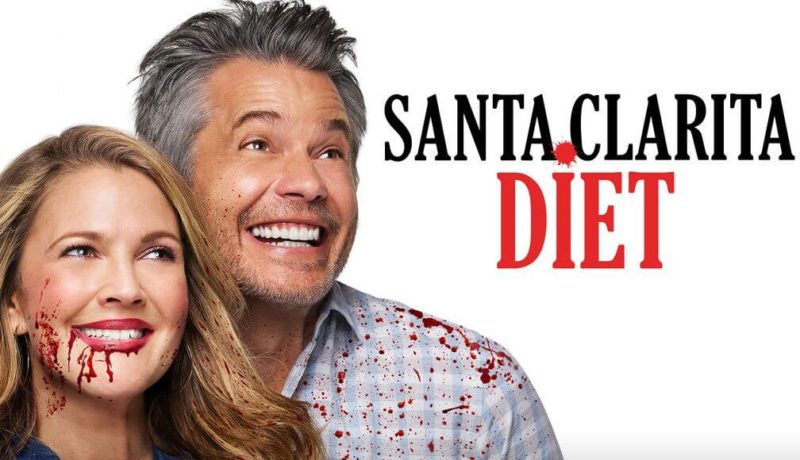 If you still haven't checked out the first two seasons of this insanely funny zombie farce, do so immediately. Drew Barrymore – golden child of the Barrymore legacy stretching back to the days of black-and-white and radio – becomes infected and develops what we've come to recognize as your typical zombie symptoms.
The real comic gold, however, stems from Barrymore and her family trying to deal with her new "condition." Husband Timothy Olyphant's facial expressions alone are worth a watch, while her ballsy, take-charge daughter is a joy to watch. Together they take on the world, one awkward body dump at a time.
---
7 – Our Planet – April 5th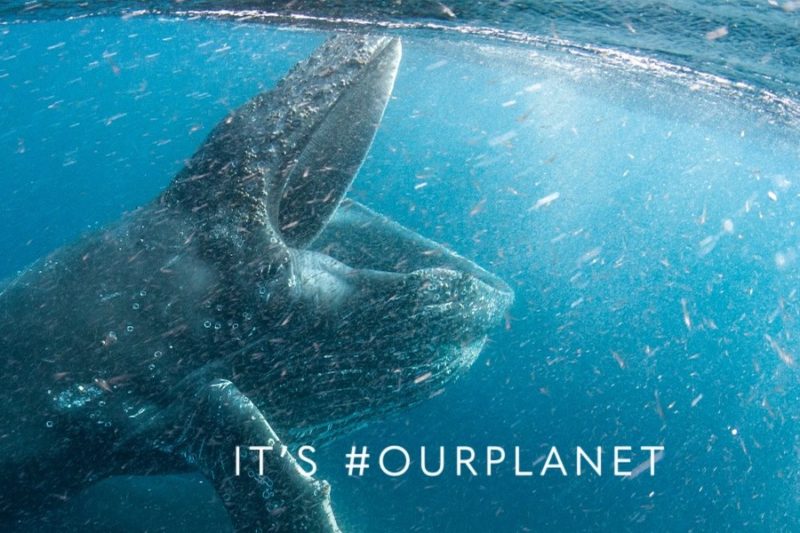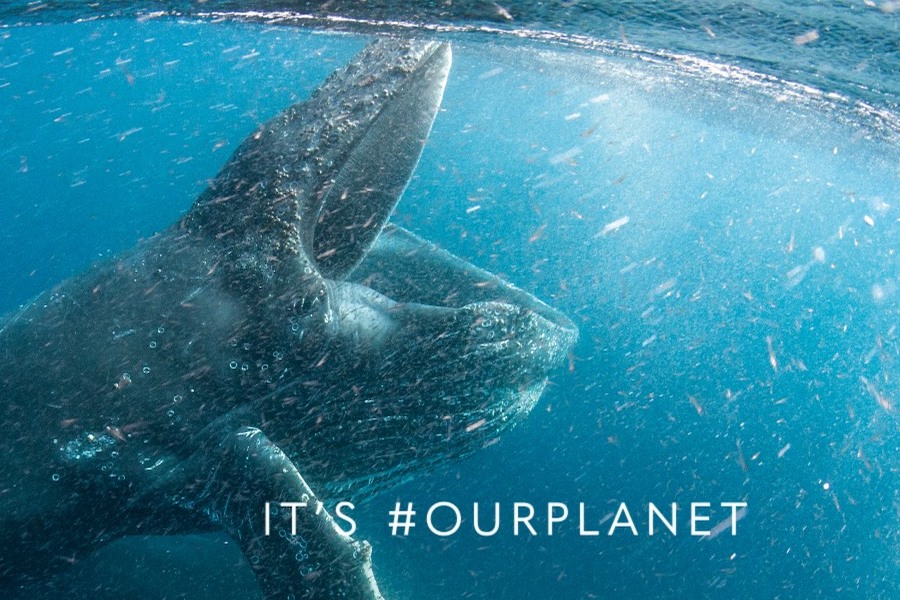 From the creators of the breathtaking Planet Earth, Our Planet promises more of the same. This eight-part series promises to explore the place we call home like never before. Details are still hard to come by, but with backers like the World Wildlife Foundation and Silverback Films (the DisneyNature franchise), we're expecting nothing but the best.
Based on the lush cinematography and calming atmosphere of Planet Earth (seriously, this series is as relaxing as a full-body massage), the visuals are going to be incredible. As a bonus, this is one which the entire family can watch together, with both adults and kids learning tons of information about our global home.
---
6 – GLOW – Season 3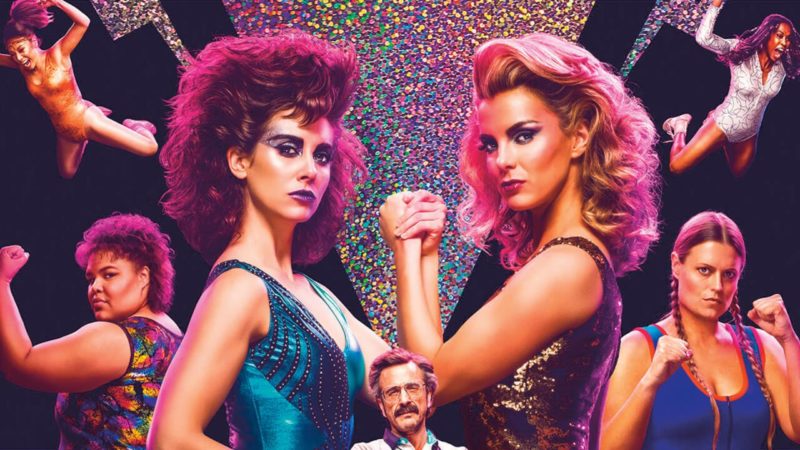 This is another one to catch up on quickly, before the next season drops. For the uninitiated, GLOW follows a motley crew of female wrestlers seeking to make a name for themselves in the world of 1980s Los Angeles.
Hilarious, heartfelt and from the creators of Orange Is The New Black , GLOW is one of our favorite girls-night shows, although this is so not just a chick-flick-show. Think neon leotards, big hair and even bigger muscles.
---
5 – Orange is the New Black – Season 7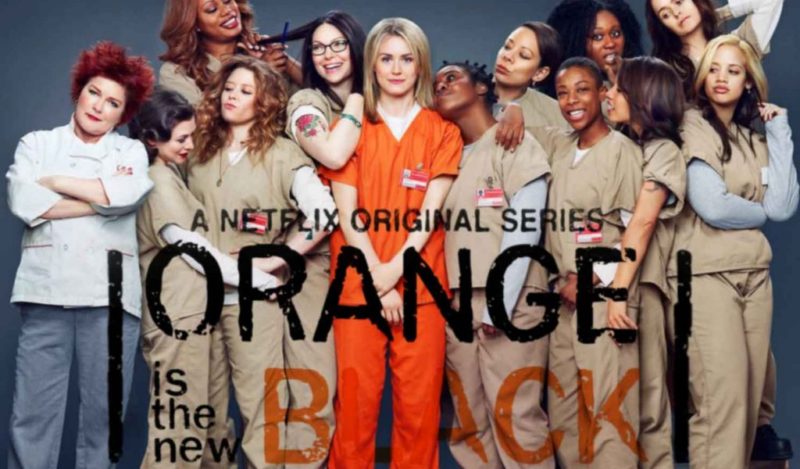 Oh, the feels. This is officially the last season of OITNB, which makes us sad in and of itself. We're even more concerned about just how ugly our ugly-crying is going to get watching these episodes.
If you've been living under a very large rock for the past few years, OITNB centers around nice, normal, middle-upper class Piper Chapman, an engaged woman sentenced to a minimum-security prison stint for a drug-running charge ten years old ago. You can already imagine the fish-out-of-water comic gold to be mined just in the original concept, but this show took is so much farther than that.
By the time you binge your way through all six existing seasons – yes, you will – you'll be so attached to the crazy cast of characters that you'll fully understand our ugly-crying concerns. Funny and touching at the same time, the reasons for OITNB originally surprising success become obvious within the very first episode.
---
4 – The Chilling Adventures of Sabrina – Season 2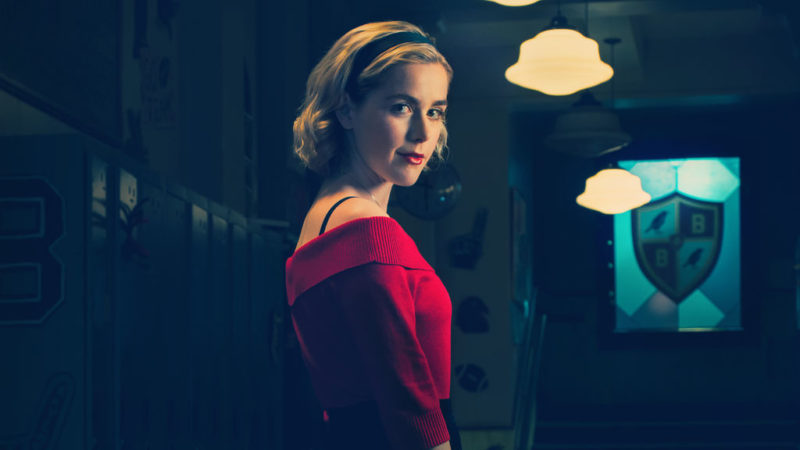 This was another surprise hit for Netflix, dropping for Halloween 2017 and creating obsessed fans almost instantly. If you're old enough to remember Melissa Joan Hart's Sabrina of the mid-90s, you're in for a surprise. Kiernan Shipka's Sabrina takes on a much darker show, full of "Hail, Satan!" exclamations and dark baptisms.
Her friends don't know about her birthright, of course, and all the usual cover-up conundrums ensue. Based off the dark comics, this is an entirely different Sabrina, and one we know you'll love. The first season goes fast, so block off some time this weekend and get caught up!
---
3 – Dark Crystal: Age of Resistance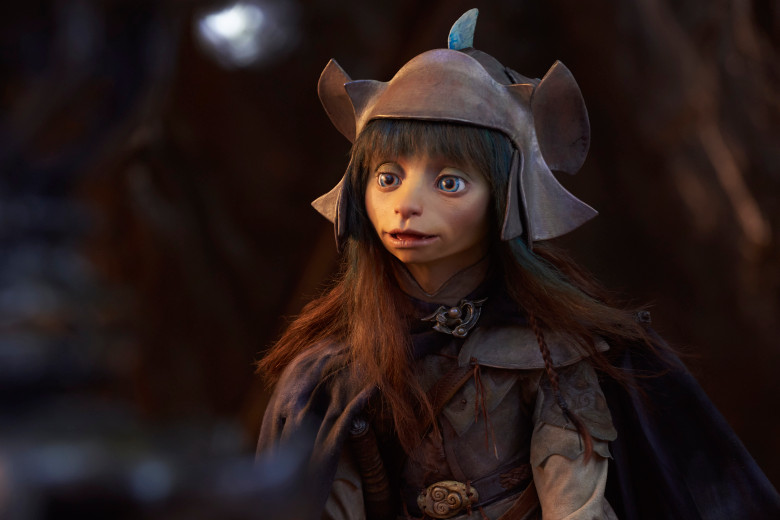 For hardcore fans of the 1982 cult favorite original, this series has huge shoes to fill. Back in the day, the animatronics and overall concept of the film were considered groundbreaking, and it still has the power to enchant today. Directed by Jim Henson and Frank Oz, the movie was originally marketed as a family-friendly romp, but its darker tones cemented its adult fan base rather quickly.
The 2019 (we hope!) reboot is a ten-episode prequel to the film. Although details are scarce and release dates sketchy, we know that this one has been filming since 2017. Given the visuals which fans are expecting, we're fairly certain that The Jim Henson Company won't disappoint!
---
2 – Carmen Sandiego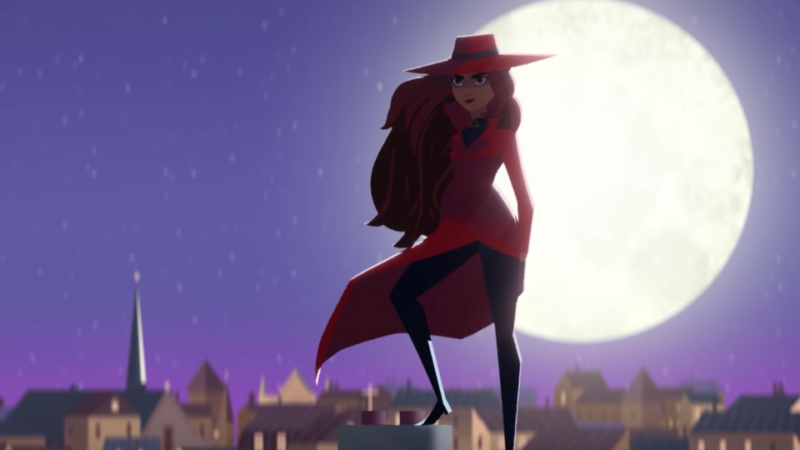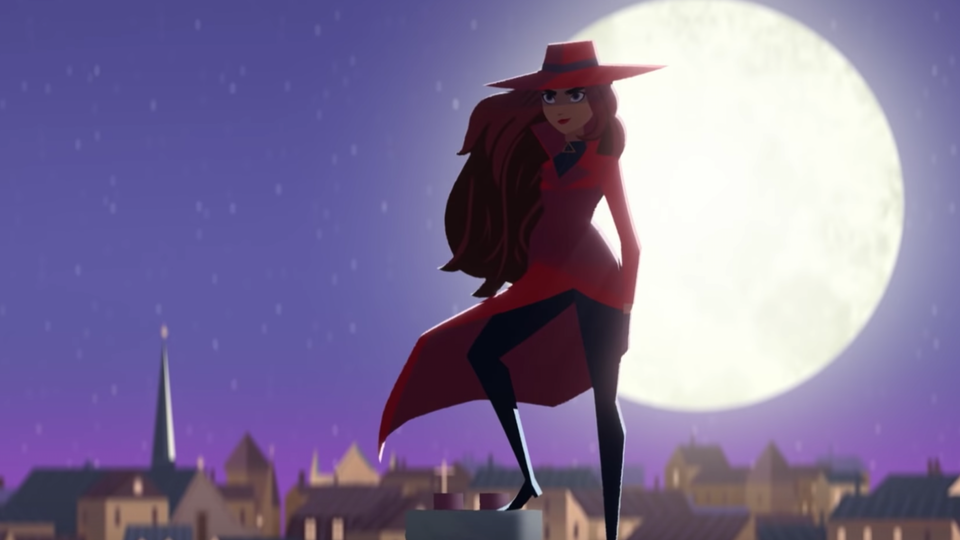 For those of us who were lucky enough to be kids in the 1990s, the brain-glue power of "Where in the world is Carmen Sandiego" still sticks today. This re-imagining, according to its press release, offers up Carmen as a "modern day Robin Hood," stealing from the devilish V.I.L.E. and giving to its unfortunate victims.
---
1 – Stranger Things – Season 3 – July 4th, 2019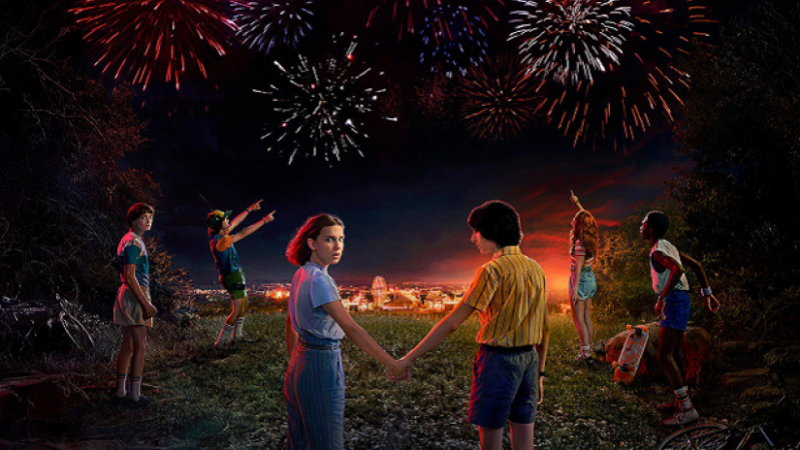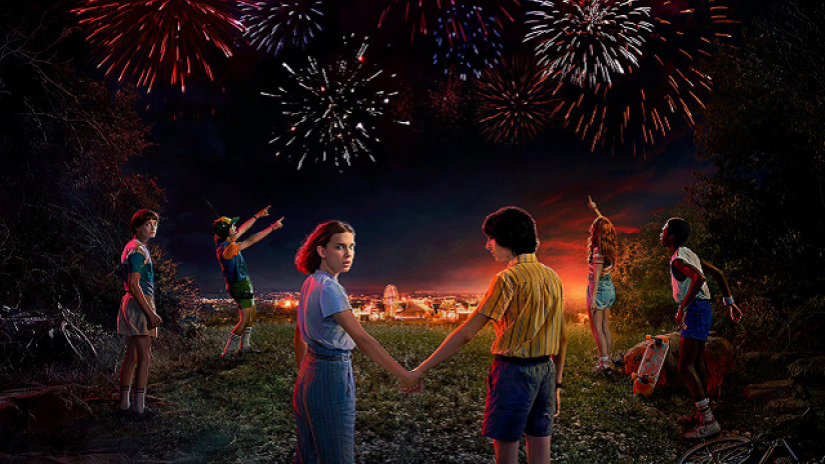 You have our official permission to fire up your toasters, cook those Eggos and break into your happy dance – another season is on its way. Get ready to revisit the universally relatable world of Hawkins, Indiana, and the utterly unrelatable Upside Down.
Break out the flickering lights, hunker down with your friends and binge the ever-loving crap out of this one – we're sure it will be worth it. Details are very scarce so far on this one, but with a definite release date and no reports of any core cast members disappearing, we're fairly certain that the legions of Stranger Things fans won't be disappointed.
If you've never watched the first two seasons, now is the perfect time to catch up. The story centers on a tight group of boyhood friends and their chance encounter with Eleven (played by Millie Bobby Brown), an adorably fey girl taken and used as a lab rat by a scientific organization you really want to see busted wide open.
The tale unfolds from there, revealing a grimy alternate reality just beneath (next to? within?) our own. Everybody can find somebody in this show to whom they can relate, whether it's the boys, Eleven or even Winona Ryder's harried and overworked mother character.
We know plenty of people who kept skipping over this one because they're not into sci-fi. Well, we've got news for you – that's no reason to stay away. Yes, the plot is basically science fiction. However, the setting, the characters and, most of all, the acting make this one of the most broad-audience shows we've ever come across.
There's also enough spookiness for those who prefer a bit of creep factor with their sci-fi, and the incredibly spot-on looks at family and friendships in the mid-80s will ring true for anybody who was lucky enough to live through that most legendary of decades. Do yourself a favor and check this one of if you haven't already – then you can join the rest of us, panting in anticipation for the Fourth of July release date.
---
Most anticipated shows on Netflix in 2019?
We've listed ten of our most anticipated Netflix releases in 2019. What are your favorites?
Do leave your comments below before the comment box closes.
This article was written by a freelancer.
---
Related articles:
Netflix's Original – How It Ends (Review)
Review Of Netflix's Mowgli: Legend of the Jungle
Most Anticipated Video Games In 2019 – 26 Games To Check Out
22 Best Anime Of All Time You Would Want To See
Most Anticipated Nintendo Switch Games In 2019
What To Do In Ocean Park Hong Kong