For many of you reading this, I'm positive that you have been, whether in the past or in the present, looking for ways to earn an extra income for an added spending power or perhaps for a financial back-up plan especially if the economy is not doing so well. If you have thought about "How do I make money online in Malaysia?" or "Is making money online in Malaysia possible?", then this is the right place for you.
I'm just like you and I have been searching for ways to make real, legitimate money from home. Not everyone can withstand the 9-5 (at the bare minimum) working life. Those in the corporate sector might be working from morning to late nights / early mornings. I understand the pain of having no work-life balance.
Hence, I've come up with a list of 20 ways you might actually make legitimate money online / making money from home, based on some online research.
Disclaimer: There may be affiliate links which means that I earn a small commission if you sign-up for a service using my link at no additional cost to you. Also, this article was written years ago and not all may be as relevant today.
1. Monetising your blog
Some of you blog for fun or as a hobby because you want to share your interests and passion to the rest of the world. Others blog because you want to monetise it and make money from it. Blogging is one of the highest potential income earners for those interested in making money online whether in Malaysia or in any country. If you want to build a profitable blog, you can read this guide here and sign up for a hosting company.
There are perhaps hundreds of sites that will pay for advertisements. These are a few popular ones that most bloggers use in monetising their blogs:
Google AdSense – Adsense is perhaps the most popular and the most well-known advertising program among bloggers around the world. How it works is that you need to get your blog/website approved by their Adsense team, which is not easy. Basically you put ads on your page and you earn for each visitor's click on the advertisement.
Exclusive ad management networks like Mediavine, Adthrive and so on. We're currently using Mediavine as they're amazing but they require a majority of US traffic, instead of Malaysia.
There are other ways to earn other than putting advertisements; such as selling services on your blog or website. You can even help companies' sell their products on your page. If your website is getting thousands of visitors per day, perhaps you may make some decent money. Otherwise, try other alternatives.
2. Sell your old or unused items
Rather than hoarding all of your old and unused items, why not sell them to other people in any part of the world. Perhaps you may have collectibles such as old Pokemon cards or other trading card games that are still relevant today.
If you have rare Pokemon cards like the Pokemon Illustrator card, you can sell it for $100,000 now!
Apart from collectibles, why not sell your books, clothes, tech gadgets or basically anything that is still functional, in good condition and in demand. You can sell them off to other buyers on big sites like Amazon, eBay, Lazada, Lelong.my.
3. Set up an online business
Nowadays you can easily set up an online business to sell products such as clothes, cosmetic products, jewelries, or anything that has a potential demand in the market.
The cost of setting up is low as you don't have to rent/buy a proper shop lot. You can simply set up a Facebook page and you can start selling items online. To be on the safe side, perhaps you need to apply for a licence to do business online (if any). If you are not familiar with Facebook (though I doubt it), you can use marketplaces like Amazon, eBay, Lazada, Lelong.my, Mudah, and so on to facilitate your transactions.
4. Translation
Translation is also a good earning potential for those interested in making money online in Malaysia. If you are bi-lingual or multi-lingual (which most Malaysians are), why not consider providing translation services online? Translation services are needed all around the world and of course, certain languages tend to be more in demand, such as Chinese to English and Spanish to English. There are two types of translation jobs online, i.e. freelance translation or being employed by a translation company on a full-time/part-time basis.
If you're just interested in perhaps starting out as a freelance translator or if you already have a main job and are just looking for a side income, you may look at the following sites:
Upwork – This is perhaps one of the best and largest freelance communities around. Upwork is the combination of two big companies previously, i.e. oDesk and Elance. Thousands of jobs are posted online every day. Membership is divided into free and premium although there isn't too much of an advantage for getting a premium membership.
Freelancer – This is also a freelance community giant with lots of jobs posted online. Membership is free but you are only allowed to bid for a job 8 times a month. Paid membership will give you hundreds of bids per month, which is a substantial difference compared to Upwork.
ProZ – This site covers specifically on translations, (it's a big translation community) but I'm not certain if it's actually useful. Free membership only allows you to bid for jobs 12 hours later than those with paid memberships. I've heard that it isn't worth finding for jobs here.
Fiverr – Fiverr is different from the rest as there won't be jobs posted and no bidding is required. You will have to create a campaign to sell your service (basically market to others why you offer the best service at the best price) and potential clients will have to browse through the freelancers' campaigns to decide which is the best service for value.
The disadvantage is that those with a good track record will always get picked meaning new freelancers will find it harder to get work.
PeoplePerHour – This is a UK company which is similar to Upwork and Freelancer, where you can either bid for a job or get hired based on profile.
Favser – This is probably a Malaysian company which allows you to find translation jobs, among other jobs. The only negative is that it's still new and you won't find many jobs posted.
If you are already an experienced translator, you may want to look at some of the translation companies online as follows:
Unfortunately, I can't advise you on whether they are good companies or not as I do not have personal experience working with them. However, you can easily find reviews on them online as they are well established.
5. Transcribing
Transcribing is basically putting down audio files such as conversations, dialogues, movies, or anything in audio form into written form. The pay for transcribers is relatively lower than translators and 1 audio hour can take 6 hours for an average transcriber to put it into written form by replaying the audio file over and over again.
Transcribing work can be found almost anywhere just like translation work, i.e. in websites such as Upwork, Freelancer, PeoplePerHour and many more.
6. Affiliate marketing
Apart from putting advertisements on your blog, why not get yourself involved in affiliate marketing? I'm sure you have heard of affiliate marketing as one of the most profitable ways to make money online. It's one of the main income streams for lots of bloggers and it may constitute a larger part of your earnings.
Affiliate marketing is basically promoting other companies' products or services with the hope that your readers will buy the products or services using the link you have provided.
There are a few well-known affiliate marketing programs to check out as follows:
Awin – Awin is similar with Commission Junction. They partner hundreds of advertisers and you earn if someone buys something or signs up using your affiliate link.
Amazon Affiliates – Basically, Amazon pays you up to 10% for any product sold through your affiliate link. They provide links in the form of texts or images or both.
Wealthy Affiliate – Wealthy Affiliate will provide a website for you to blog about a certain niche, for e.g. how to play a guitar. You will provide traffic to company websites and they will pay you commission if your visitors buy something from their website.
Commission Junction – They are also another popular Affiliate website.
7. Data entry
Data entry is one of the easiest jobs online because you're basically paid to just key in data (copy and paste work) into a database or even into an excel file. As the nature of the job isn't difficult, the pay is also relatively lower than other freelance jobs.
You can use Upwork, Freelancer, PeoplePerHour or other freelance sites to find data entry work.
8. Website designing
If you're pretty good in website designing, why not utilise your talent and earn a decent amount online. There is no doubt a lot of competition online. When I first started this website, I received a few emails each day offering website designing services which shows that there is quite a competition out there.
Similarly with data entry, translation and transcribing work, you can use the same freelance platforms to find website designing jobs.
9. Domain flipping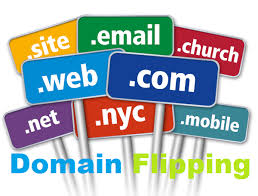 This one is one of the most risky ways of making money online in Malaysia. There are individuals and companies out there that actually make a business out of flipping domains; in other words, buying and selling domains.
A domain name is "a distinct subset of the Internet with addresses sharing a common suffix or under the control of a particular organization or individual" or in simple words, your website address, for e.g. "facebook.com", "lazada.my" and "ordinaryreviews.com".
The most popular company that sells domains is probably GoDaddy, although there are other companies doing the same thing.
You can basically buy domain names for about $10 each. The way to earn a lot of money is by choosing domain names that has a lot of potential or which is most saleable, especially ".com" names or even really short names (2-4 letter names).
Many domain names have already been bought to date, to the extent that you probably can't find a four-letter name that is not taken. Even five digit numbers seem to be taken already. If you already own a good domain name, you can sell it for a high price.
Sometimes if you're just lucky, you might register a domain name which after 10 years, happens to be the name of a large company and they purchase it from you for a huge sum. Nonetheless, it's a big risk as there are so many domain names out there and you may not be able to sell them off (which will end up as debt).
Here is a list of the most expensive domain names sold (in millions), which includes Insurance.com, Internet.com, Toys.com, Fund.com and even PrivateJet.com.
10. Writing articles
For those who are good in writing articles or even good at blogging, why not get a side income (or even full-time income) from writing articles. There are a number of websites that actually pay for writing articles (beware of scam though). Here are a few websites to consider:
Listverse – Get paid $100 for writing 'listicles', i.e. articles that are about top 10 things/items. You can have lists of more than 10 items.
Funds For Writers – Topics will be about helping others earn a living through writing, such as success stories and you get paid $45 – $50 per article.
eCommerce Insiders – They pay about $75 – $125 per article relating to online commerce and retail.
Writing articles is a great source of making money online in Malaysia or elsewhere. There are bloggers earning $250 per blog post. If you write 5 times a week, you can easily earn $6,000 a month. That's in USD.
11. Sell your eBook
If you're interested in writing a book but you're not willing to get publishers to publish your books in local stores, why not write an eBook?
It doesn't take much cost apart from your time and effort to publish an eBook.
One of the top publishers of eBooks is Amazon Kindle Direct Publishing, where they publish your eBook for free and pay you royalty of about 70% or 35% depending on where your buyer is located.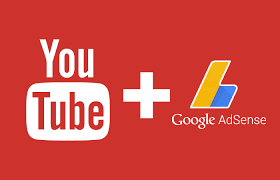 12. Be a YouTuber
If you have a knack in posting creative videos on Youtube like JinnyboyTV, DankhooProductions, TheMingThing and many other Malaysian YouTubers, then you can actually earn either through advertisements or through sponsorship by companies.
If you're perhaps not as talented in producing creative or funny videos; fret not, you can always release videos on other genres, for e.g. gaming tips and reviews and covers on popular songs. If your videos get a lot of views, you can earn a decent amount through advertisement programs (such as Google Adsense).
13. Design t-shirts
If you're good and creative at designing t-shirts, why not sell t-shirts online? You can either do it your own and sell it locally through Facebook or other platforms, or you can earn through some companies online.
Why not take a look at the following sites that will pay you for designing t-shirts online:
14. Monetising your Instagram account / social media
Instagram is another method to make money online in Malaysia or anywhere else. For those who may not know already, you can earn a decent amount of money through Instagram if you have a lot of followers (preferably at least tens of thousands).
Sponsors are willing to pay you to advertise their products or services and they pay a sum of money for each like you get or for the number of followers you have. You may try to contact the big brands and see if they want you to advertise for them.
If you're an online influencer, why not take a look at websites like gosnap?
15. Design and sell apps
If you have talent and creativity in programming apps, you can start designing them and sell them on the Apple iTunes App Store or the Google PlayStore.
Popular games like PokemonGo and Candy Crush are evidence of how much money you can earn if you're lucky enough.
16. Selling your Instagram pictures
Instead of just posting photos on Instagram, why not sell some of the good ones online?
There are companies that will actually buy good photos such as:
Twenty20 – It allows users to set up an online gallery by uploading images through their website. If your photos are good enough, you can earn a decent amount.
Snapwi.re – This website is different in the sense that the buyer will request for a certain type of photo, for e.g. "girl eating roti canai" and the users will upload related photos. You will be paid if your photo is selected.
Instaprints – They allow you to create a portfolio by importing your photos from Instagram and you set your selling price.

17. Doing microjobs
Nowadays, you can earn money by doing microjobs, or rather mini jobs online. This would include trivial things like translating one-liners, or selecting the right answer for a question, or even posting comments on social media. It can be anything trivial, really.
The pay for each task is probably in pennies, for e.g. posting a comment on YouTube for 5 cents. If you can perform those jobs in batches, it adds up after time. There are websites where you can find such jobs, and I have listed a few:
Amazon Mechanical Turk – Good news is, this is probably the best one out there (it's Amazon anyway) where you won't really run out of jobs. The bad news is, it's extremely difficult to get your application accepted if you're a non-US citizen.
They may have a certain quota but they're not mentioning it expressly. If you're from Malaysia, then chances are your application will be rejected, and you might have to wait for months before they offer you a place as their worker or rather "turker".
Spare5 (now known as Mighty Ai) – They basically pay you a few pennies for each job, for e.g. choosing the right keyword and drawing proper boundaries. There is no issue with registration even as a Malaysian. However, there aren't many tasks available.
Microworkers – They are also a big microjobs provider, and most of the tasks are normally surveys, testing websites/apps or liking or sharing comments on social media.
Clickworker – Another alternative website but there may not be tasks available for a Malaysian.
18. Online stock trading
If you have an interest in stocks and in the finance industry, why not invest in stocks. There are plenty of listed companies in Malaysia and you can view it at the Bursa Malaysia website.
Thanks to the advancement of technology, you no longer need to call your remisier to buy or sell stocks. You can just use stock trading platforms offered by banks like iTrade@Cimb and PB Sharelink. A long list of trading platforms is listed here.
19. Participating in paid surveys
A lot of paid surveys online are not applicable to Malaysians.
Perhaps websites like PanelPlace, Mobrog and YouGov will pay Malaysians to take surveys. I've not tried any of them so I'm not sure about their credibility.
20. Telecommuting jobs
Apart from the jobs mentioned above, there are also other types of telecommuting jobs, such as being a virtual assistant or an interpreter.
You may use the freelance platforms mentioned above (Upwork, etc.) to find such jobs. You can also try to find jobs through sites like FlexJobs (although you have to pay to join). The reason you need to pay is that they filter all of the scammers for you and the employers listed in their search engine are legitimate ones.
Apart from the list above, I'm sure there are many other ways to make money online. This list is perhaps just scratching the surface of the internet when it comes to making money online. There are many other sites that have listed ways to make money online or from home (some even with 500 ways!).
Don't give up if at first you don't succeed in making money online! Keep trying and one day you will succeed.