I wrote this list of ways to make money blogging to give you ideas on what you may do to monetize your blog. Do note that every blog monetizes rather differently.
Do also note that there are affiliate links in this list.
Blogging has evolved into more than just an online diary. You can actually make money blogging these days, and it can be rather lucrative as well.
If you have not started blogging yet, I recommend that you go with a self-hosted WordPress. Do not confuse this with WordPress.com. A self-hosted WordPress basically means you use WordPress as a CMS (e.g. as a website builder) but you have to find your own hosting company. A hosting company ensures that your website stays online.
I'm using Bluehost as my hosting provider currently. You can get a hosting plan from Bluehost for about $3.95 a month if you go with the yearly plan.
Briefly, what's the benefit of self-hosting against having a free account at WordPress.com?
You OWN your blog. Opening a free blog at WordPress.com doesn't give you ownership. They can remove it at any time.
You are free to customize your blog however you like. You can download as many plugins as you want.
You are allowed to monetize your blog with whatever way possible. There are no restrictions imposed on ads unlike WordPress.com.
If you ever need a guide on how to set up a self-hosted blog with Bluehost, you can use this guide here.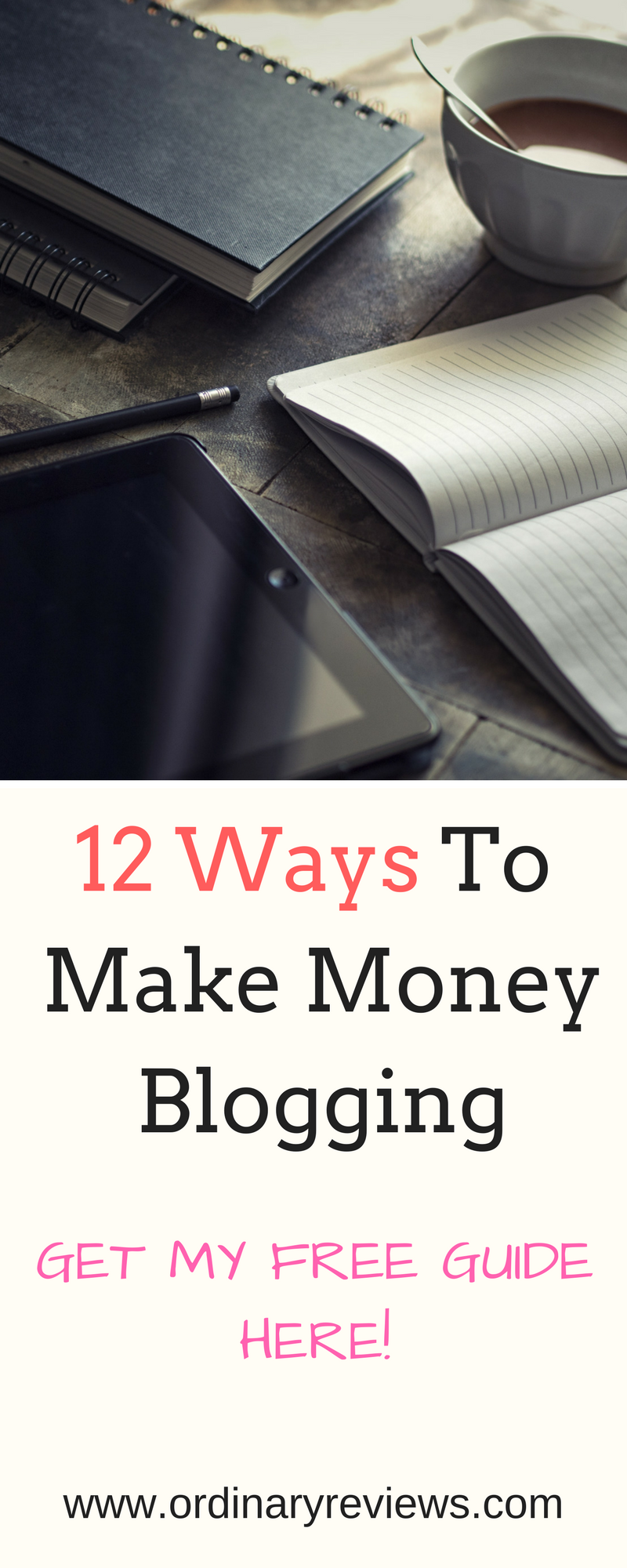 1. Advertising Networks
This one's the easiest way to monetize your blog, but not necessarily the most lucrative way. It's passive income nevertheless.
How it works is that you join any of the ad networks and you can insert ads into your blog. There are a few types of ads.
CPM ads – They pay per impression. This means that if your advertisement loads for 1,000 visitors, you get paid for it. The rates are generally low. You can expect about $1 per 1,000 impressions.
CPC ads – They are more common. You get paid for clicks. However, do not ask your friends to click on your ads. It's easy to get detected and you will be banned from the network.
CPA ads – They pay if your visitors take action. For example, if your visitor clicks on your ad and fills in their details (e.g. email, name).
Here's a guide on how to insert ads into your WordPress blog.
List of advertising networks:
Google AdSense – Adsense is perhaps the most popular and the most well-known advertising program among bloggers around the world. How it works is that you need to get your blog/website approved by the Adsense team, which is not easy. Basically you put ads on your page and you earn for each visitor's click on the advertisement.
PropellerAds – This is an alternative to Adsense and they pay you for page impressions as well (albeit low), not just for clicks. They offer various types of ads, like banner ads, pop-unders, mobile interstition ads, dialog ads, and so on. The good thing about PropellerAds is…
Subscribe to my blog to get the rest of the article!
To my current subscribers, I'll send it over on the next newsletter!