The Map Chamber is a short main quest in Hogwarts Legacy.
Your objective is to meet with Professor Fig after he returned from London.
Here's a walkthrough & guide of The Map Chamber in Hogwarts Legacy.
The required level is 10.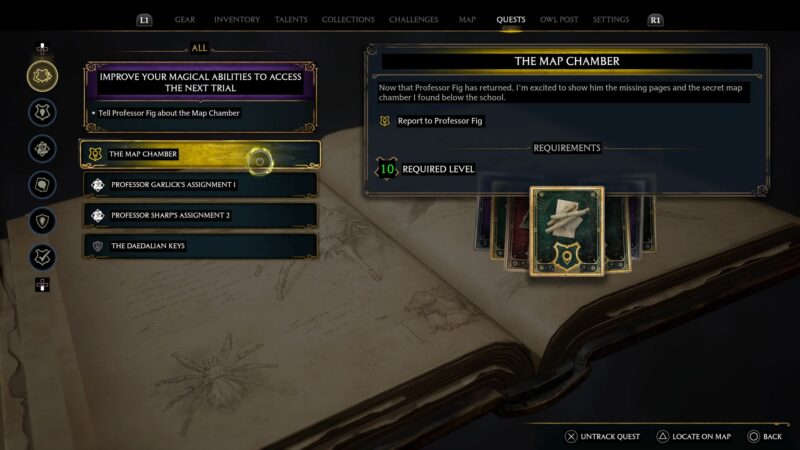 Talk to Professor Fig
Head to Professor Fig's classroom to meet with him.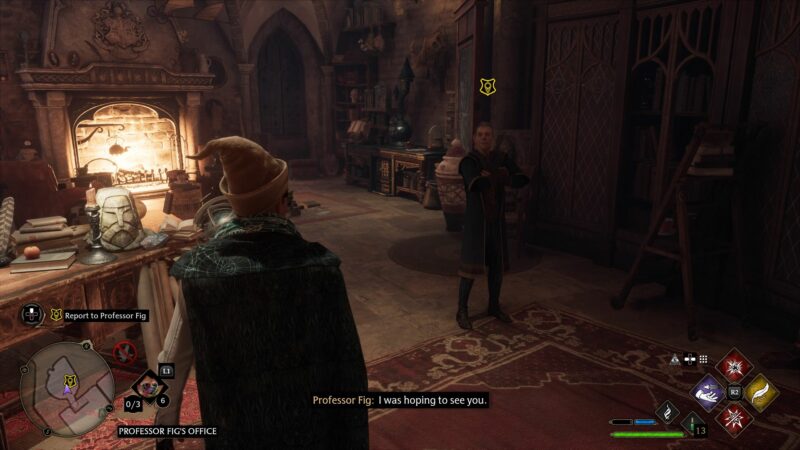 Enter the Map Chamber
After the cutscene, you'll be brought to the entrance of the Map Chamber. Head towards it.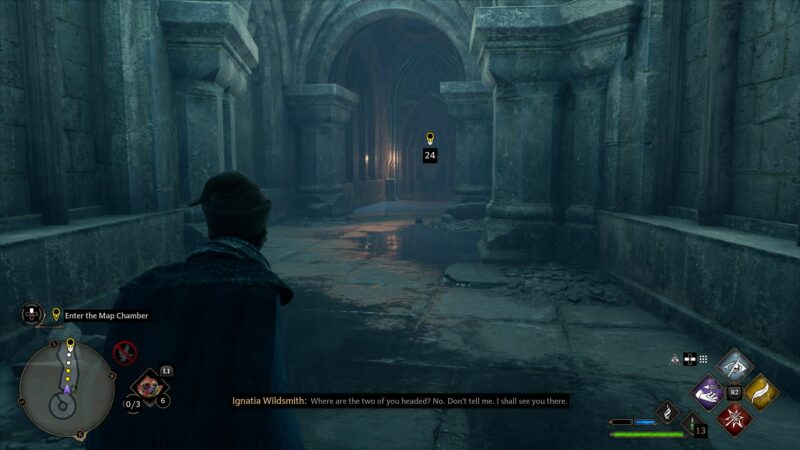 Professor Fig will put the book on the pedestal and it will display a map of the world on the ground.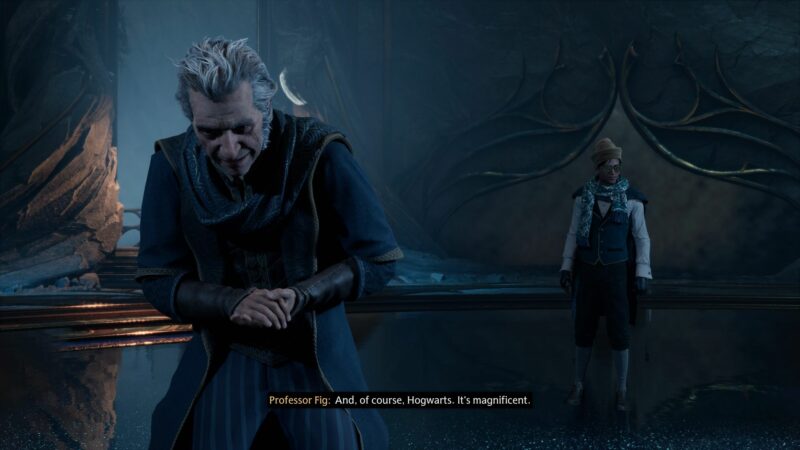 Speak to the portrait of Professor Rackham
Finally, speak to Professor Rackham's portrait. The quest ends here.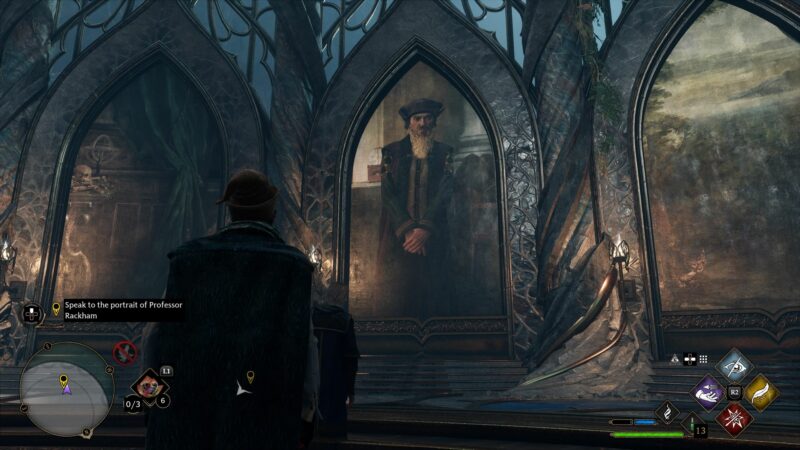 ---
Related articles:
Hogwarts Legacy: In The Shadow Of The Undercroft Walkthrough