The Locket's Secret is a main story quest in Hogwarts Legacy.
Your objective is meet with Professor Fig and discuss the troll attack in Hogsmeade.
Here's a walkthrough & guide of The Locket's Secret in Hogwarts Legacy.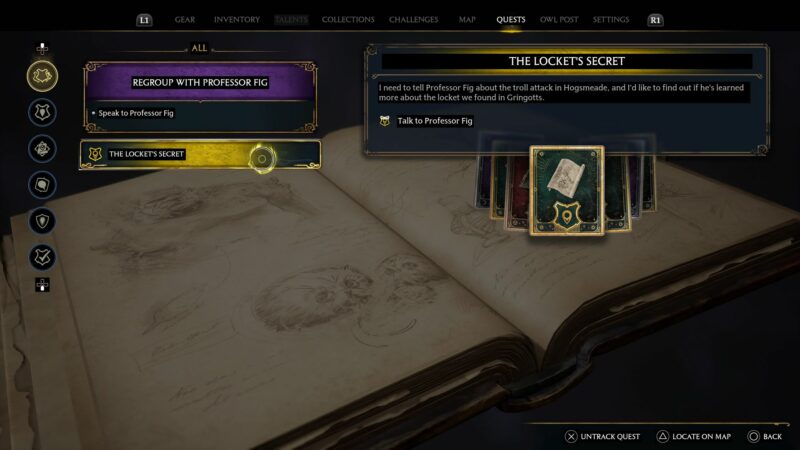 Meet with Professor Fig
To begin the quest, go to Professor Fig's room. You can activate the compass to find your way here.
Press wait at the marked spot for him to arrive.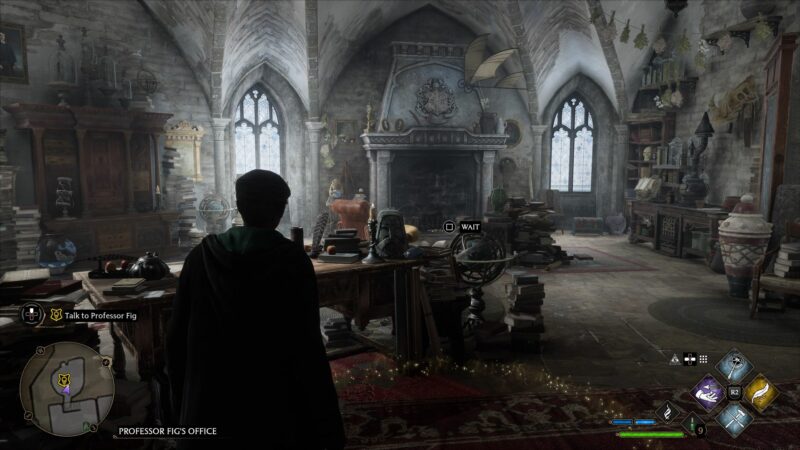 Once he's here, talk to him to begin.
He will then request that you learn more before trying to find out what's in the restricted section of the library.
The quest ends here.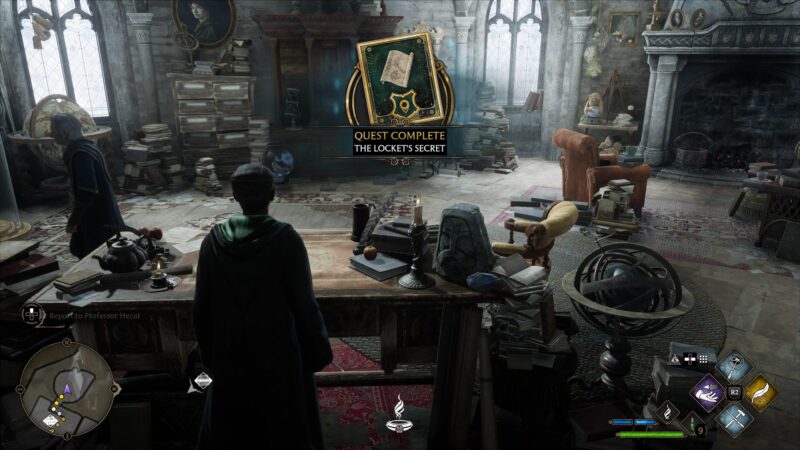 ---
Related articles:
Hogwarts Legacy: Crossed Wands Round 1 Guide