In The Shadow Of Fate is a relationship-type quest in Hogwarts Legacy.
You have to decide if Sebastian should be turned in for his crime.
Here's a walkthrough and guide of In The Shadow Of Fate in Hogwarts Legacy.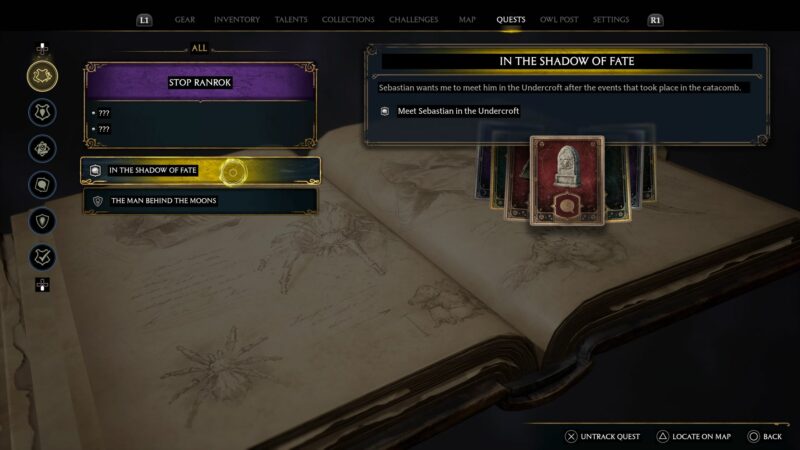 Meet Sebastian
To begin the quest, go to the Undercroft. You'll see Ominis and Sebastian. Talk to Sebastian. During the conversation, you can say that you'll talk to Ominis.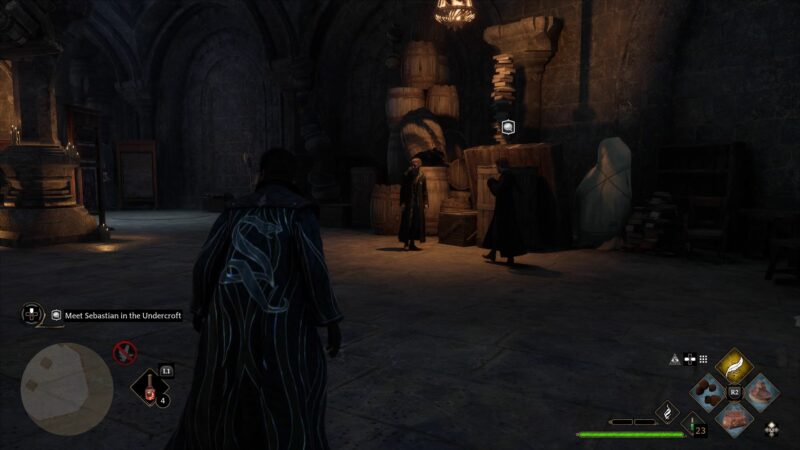 Turn Sebastian in or not
Talk to Ominis Gaunt. Ultimately, you'll decide if you should turn Sebastian in or not turn him in.
If you do turn Sebastian in, he'll disappear from the school and you probably won't see him again. Also, you won't be able to learn Avada Kedavra from him if you haven't learned it yet.
If you choose not to turn him in, he'll still appear in school and at the end of the story.

The quest ends here.
---
Related articles:
Hogwarts Legacy: San Bakar's Trial Walkthrough And Guide