In Hogwarts Legacy, each player starts with a certain number of gear slots.
All the different types of gear fall under the same total limit. This makes it difficult during exploration as you may need to destroy some of the gear to free up space for new ones.
Luckily, there's a way to increase your gear storage to reduce the hassle.
Here's how you can increase your gear storage in Hogwarts Legacy.
Solve Merlin Trials
You'll find plenty of Merlin Trials in the game scattered all over the open world. Solving a certain number of Merlin Trials will give you the inventory expansion reward, which increases storage for gear.
You can see it in the Challenges menu under Exploration. There are five rewards for completing a number of Merlin Trials so you should do as many as possible if you wish to build up storage space quickly.
You will be introduced to Merlin Trials via the main quest Trials of Merlin.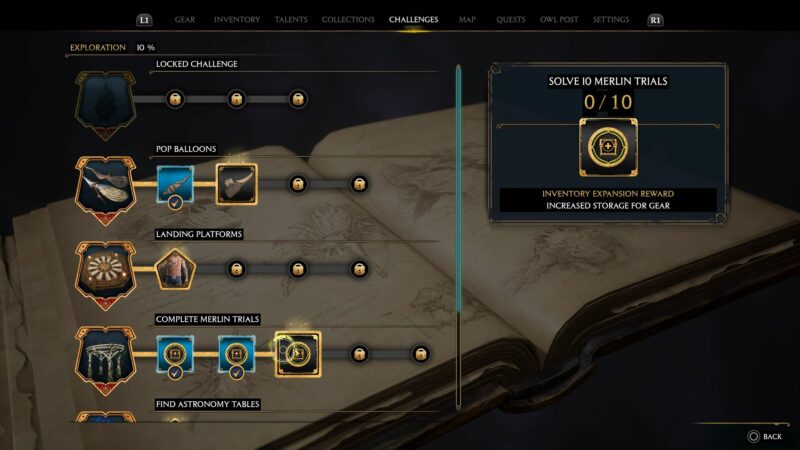 ---
Related articles:
Hogwarts Legacy: A Basis For Blackmail Walkthrough & Guide