Mallowsweet is one of the magical leaves you need in Hogwarts Legacy.
You will need it if you wish to attempt Merlin Trials all over the world.
Here's how you can find Mallowsweet in Hogwarts Legacy.
You can buy Mallowsweet directly
One way of getting Mallowsweet Leaves is by buying them directly at The Magic Neep in Hogsmeade.
However, the supply is limited so you can't rely on this long term.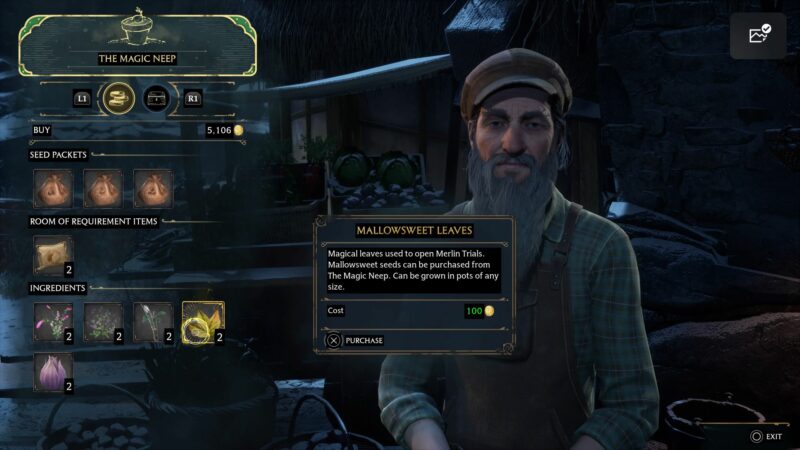 Plant your own Mallowsweet
A better way is to plant your own Mallowsweet.
Buy the Mallowsweet Seed for 200 coins at The Magic Neep.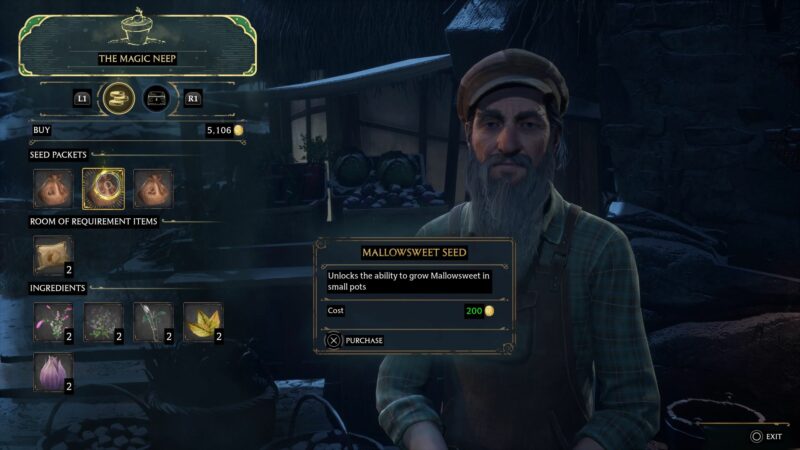 Use a potting table and plant the Mallowsweet. You'll need to wait 10 minutes in real time for each harvest.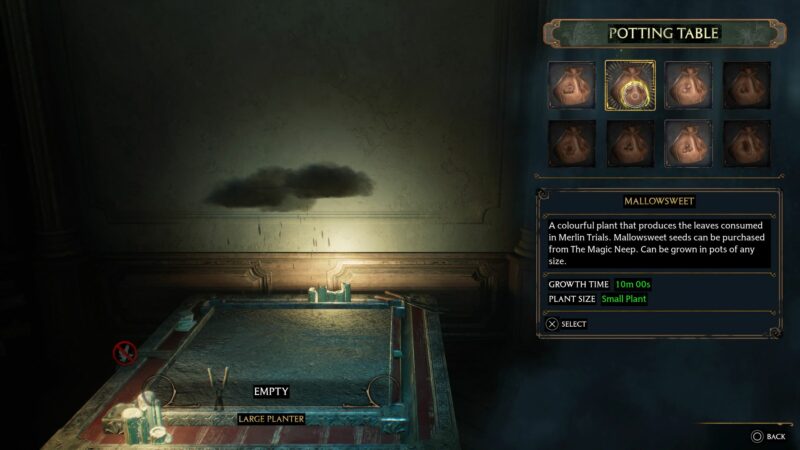 ---
Related articles:
Hogwarts Legacy: How To Increase Your Gear Storage