Defence Against The Dark Arts Class is a main story quest in Hogwarts Legacy.
Your objective is to attend the class on defence against the dark arts to learn Levioso.
Here's a walkthrough & guide of Defence Against The Dark Arts Class in Hogwarts Legacy.
Attend the class
Head to the classroom to begin the lesson.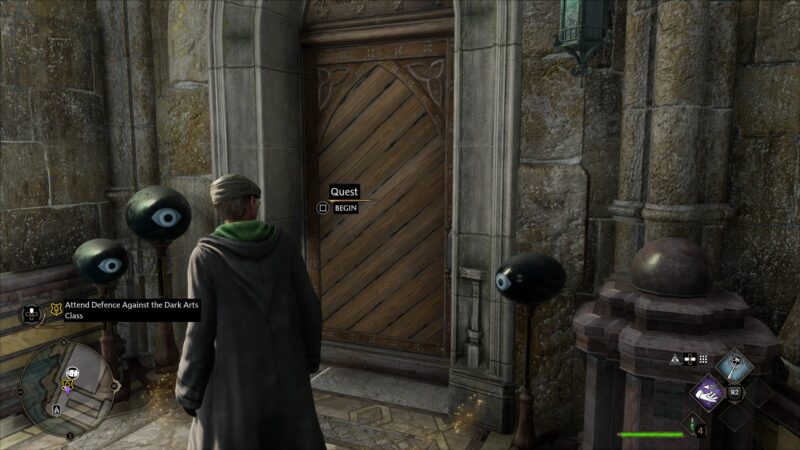 You'll be introduced to Professor Hecat.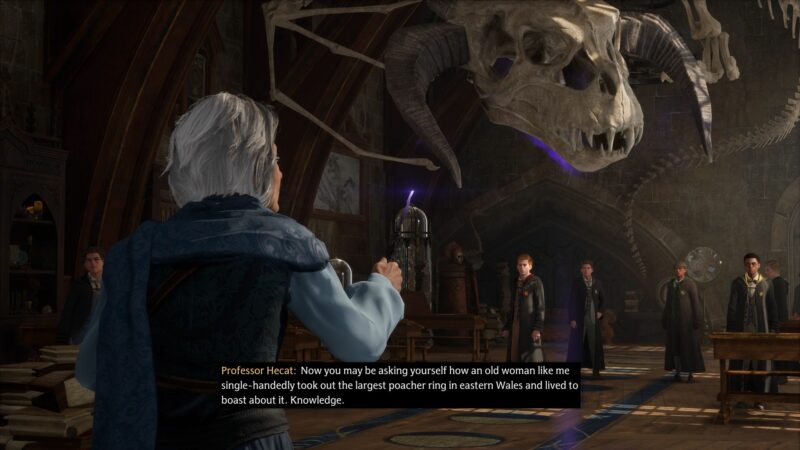 Learn Levioso
You will then need to learn Levioso by steadying your wand and guiding it along the symbol's path.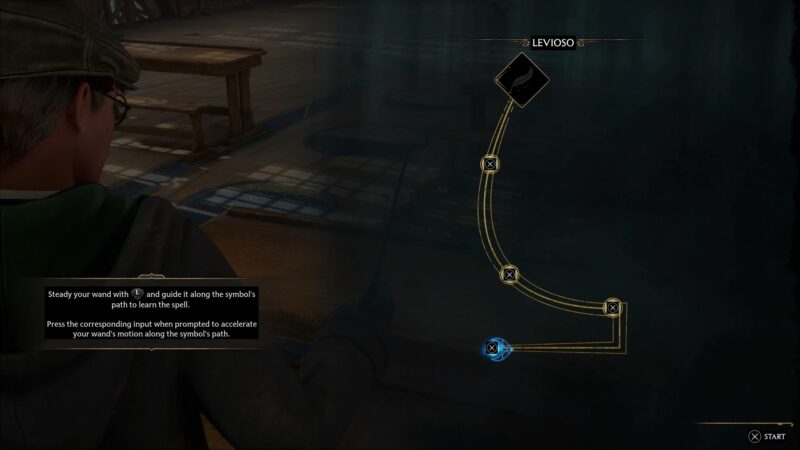 Perform a basic cast on the training dummy
You will then need to use a basic cast against the dummy but it will be reflected.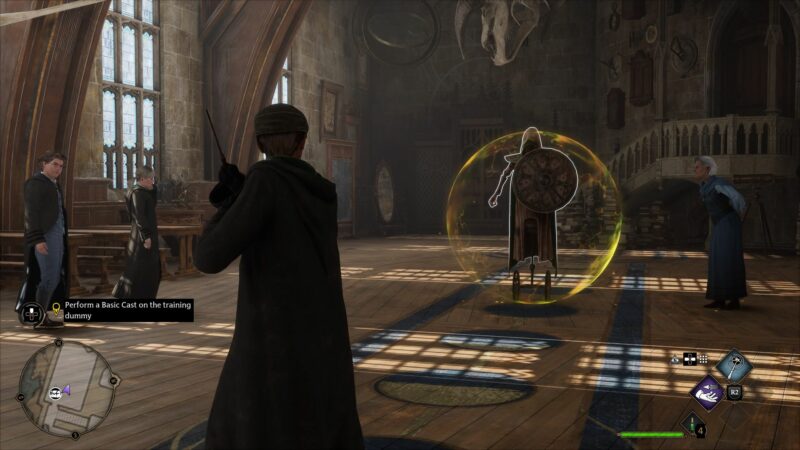 Use Levioso
Next, use Levioso on the dummy to get rid of its barrier.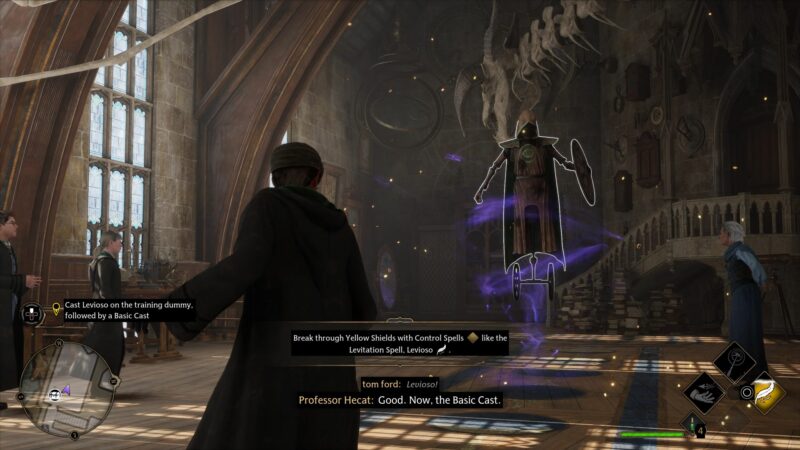 Defeat Sebastian Sallow
If you're in Slytherin, you have to face Sebastian Sallow.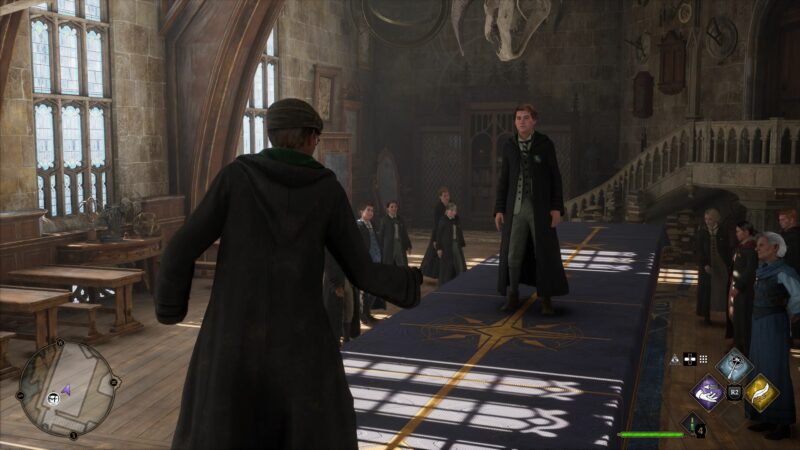 You'll basically need to use a few skills including Levioso, basic attack and Protego. To disarm him, use Levioso and cast basic attacks. When he attacks, use Protego to block it.
Repeat the process to defeat him.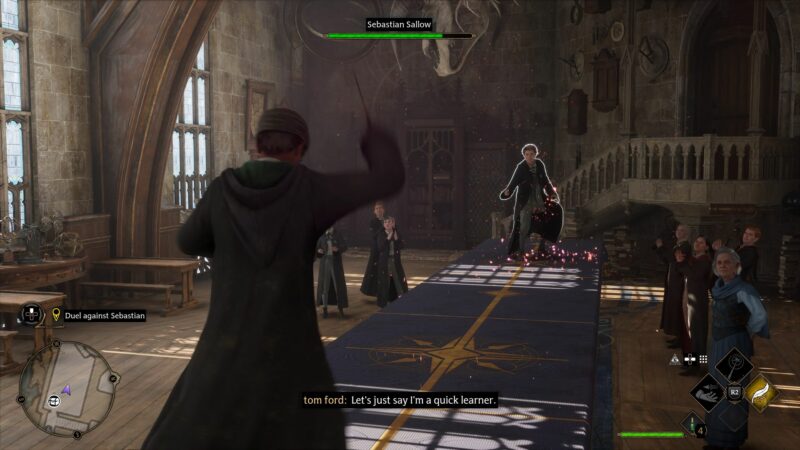 Speak with Sebastian
After the duel, speak with Sebastian.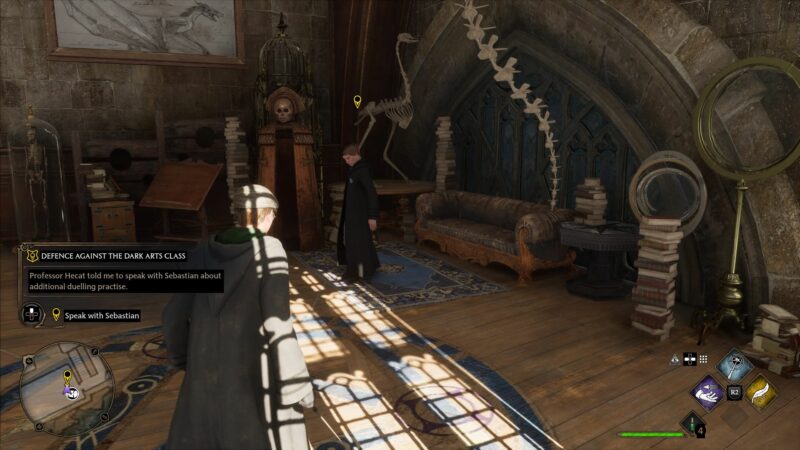 He'll then tell you about a hidden duel competition in school.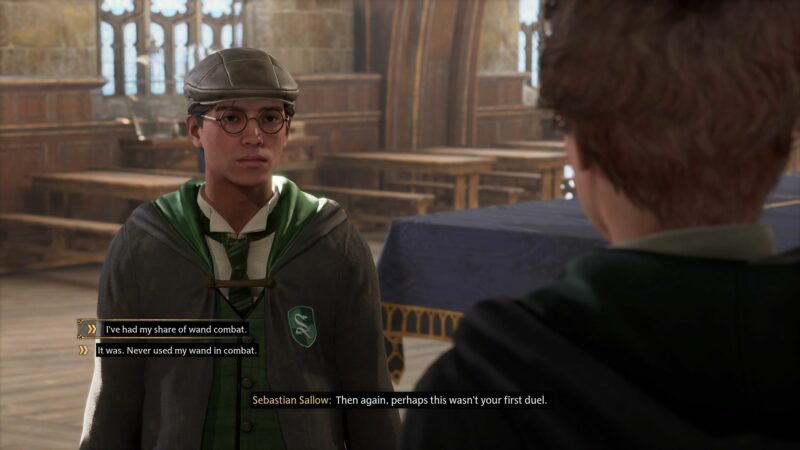 ---
Related articles:
Hogwarts Legacy: Charms Class Walkthrough & Guide