Charms Class is one of the early main quests in Hogwarts Legacy.
Your objective is to attend Professor Ronen's class in the Astronomy Wing.
Here's a walkthrough & guide of Charms Class in Hogwarts Legacy.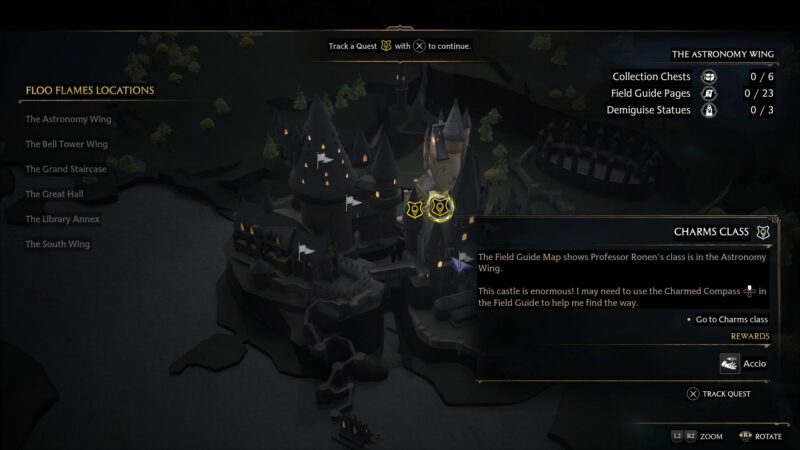 Go to Charms Class
You can use the Charmed Compass to help lead the way to the classroom.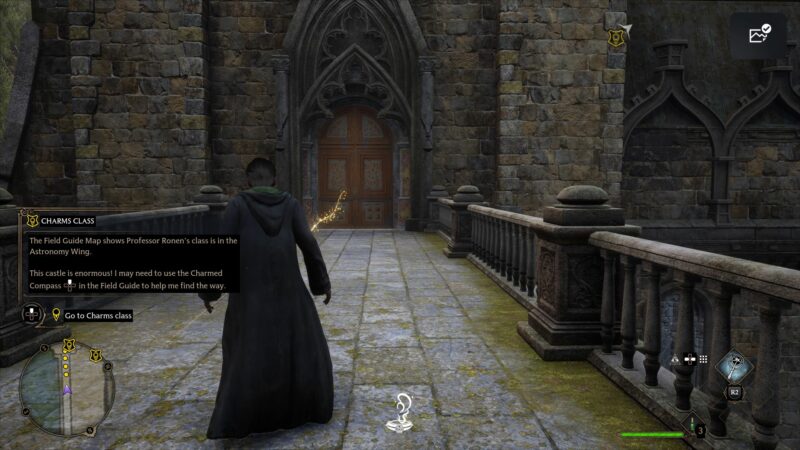 Enter the classroom and start the quest.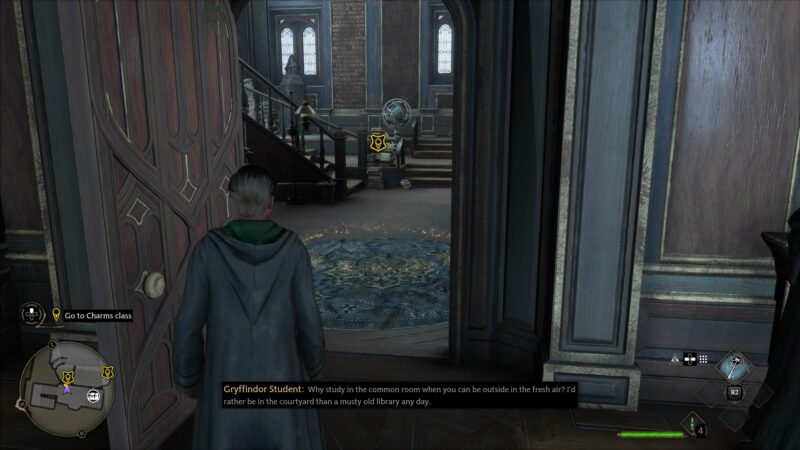 Learn Accio
When the class begins, you'll be taught Accio. Learn it the same way you did with Revelio and Lumos.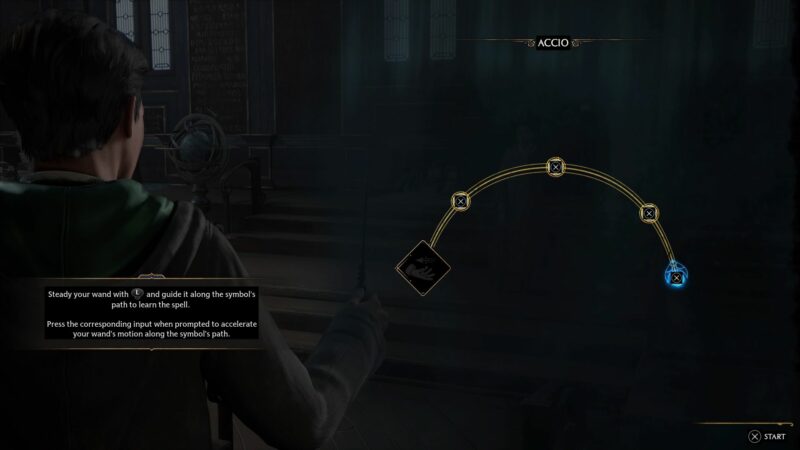 Marble competition
You'll then be brought outdoor for a marble competition.
Initially, you'll learn how to pull the marbles towards you. Aim for the 50 for maximum points. Just pull and release when you're around the 30 / 40 mark.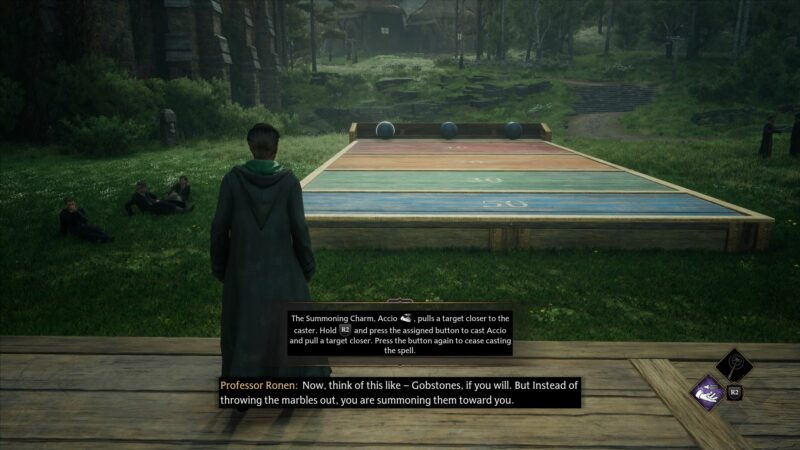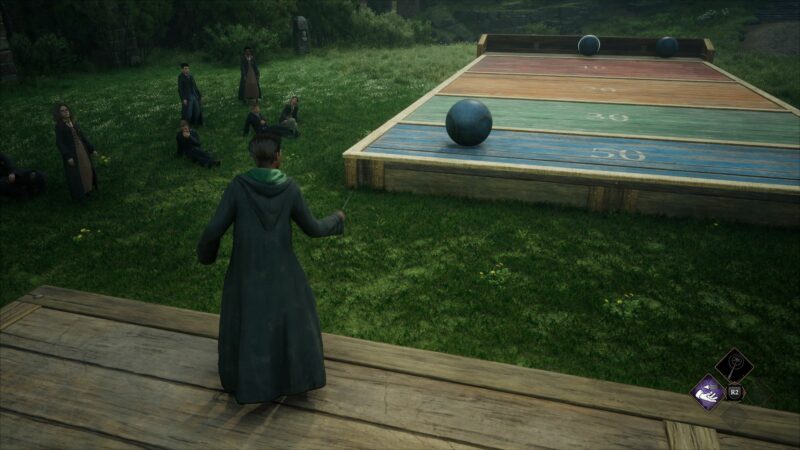 After the first round, you have to duel with Natsai. You may be able to push her marble if you aim correctly.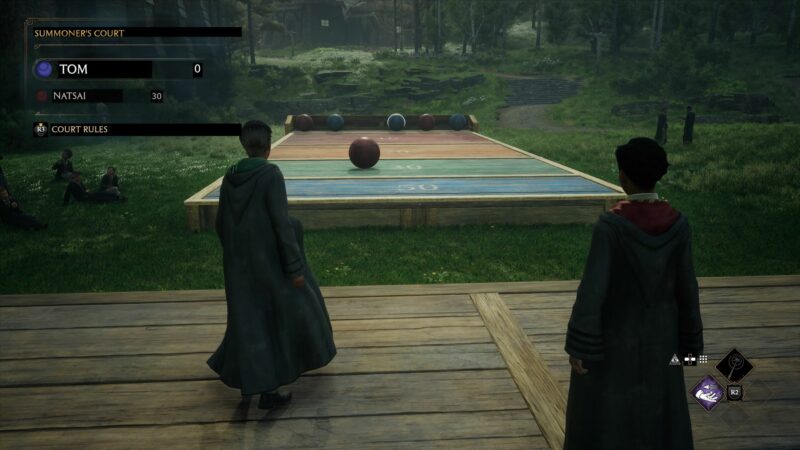 After the second round, you will get a final round and another duel with Natsai.
This time, there will be crates moving to distract you. Whether you win or lose probably doesn't matter but the dialogue changes a bit.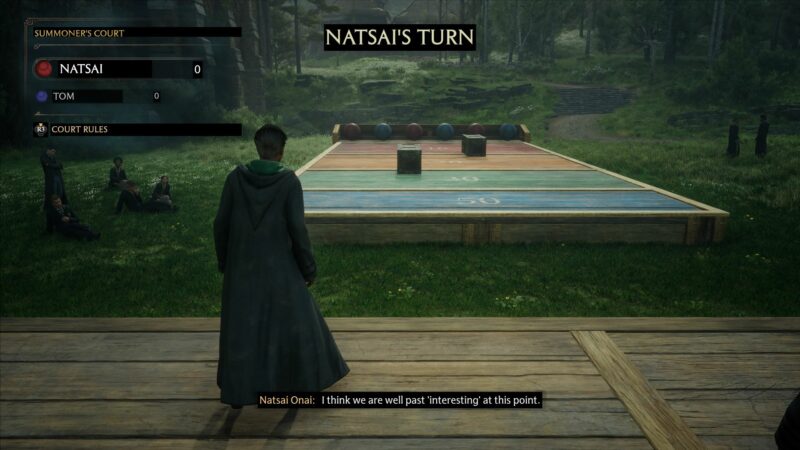 Talk to Professor Ronen
After the class, talk to Professor Ronen.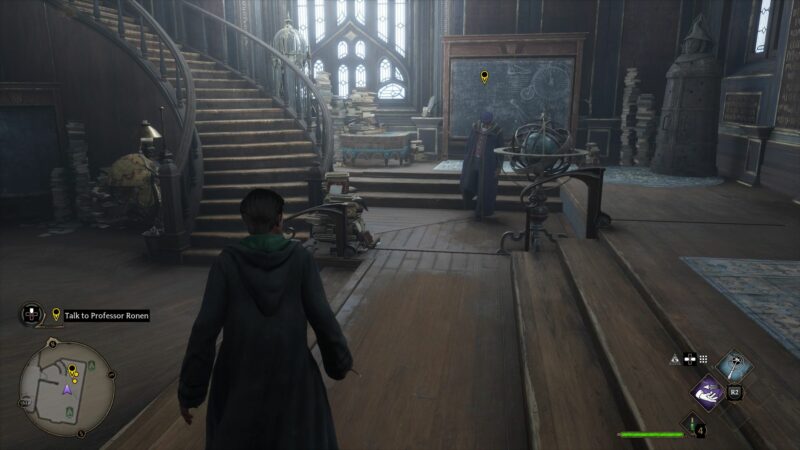 ---
Related articles:
Hogwarts Legacy: Welcome To Hogwarts Walkthrough & Guide