Crossed Wands: Round 3 is a side quest available in Hogwarts Legacy.
Your objective is to go for the final round of unsanctioned dueling.
Here's a walkthrough and guide of Crossed Wands: Round 3 in Hogwarts Legacy.
To begin the quest, talk to Lucan Brattleby.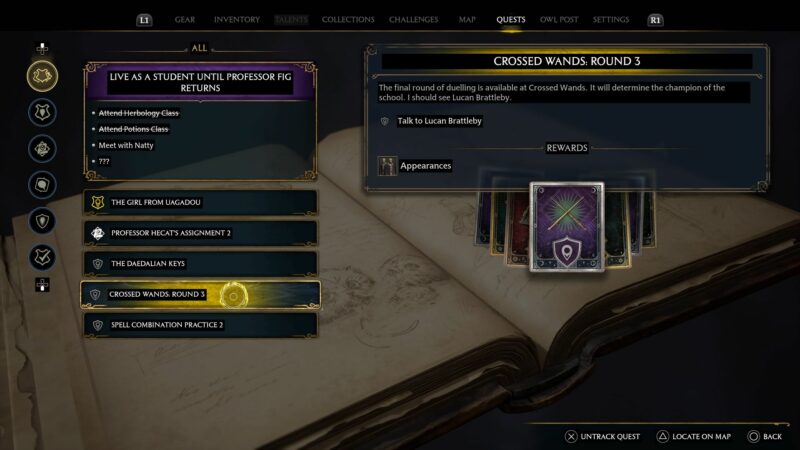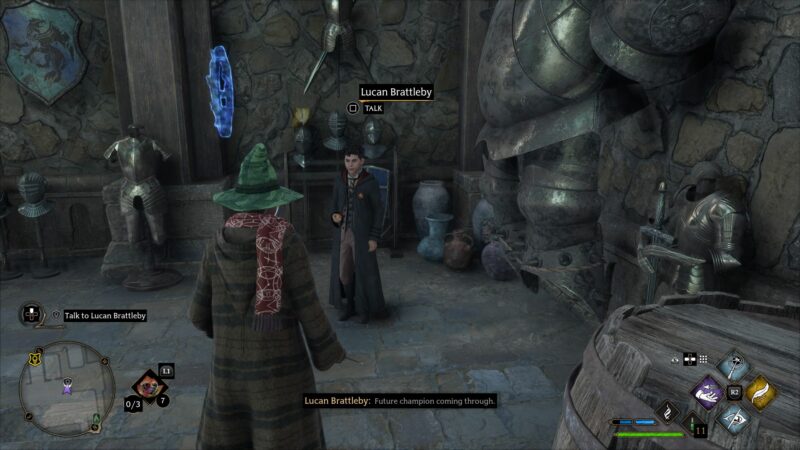 Defeat Charlotte Morrison
When you're ready, start the duel against four students.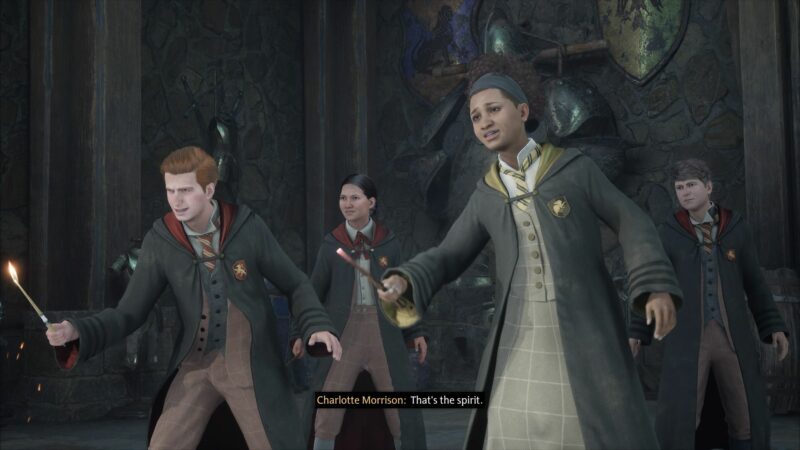 You will see different colored barriers. Red requires Incendio to break, while the other two require Accio or Levioso.
Like before, you can use Ancient Magic to hurl items which deal a lot of damage.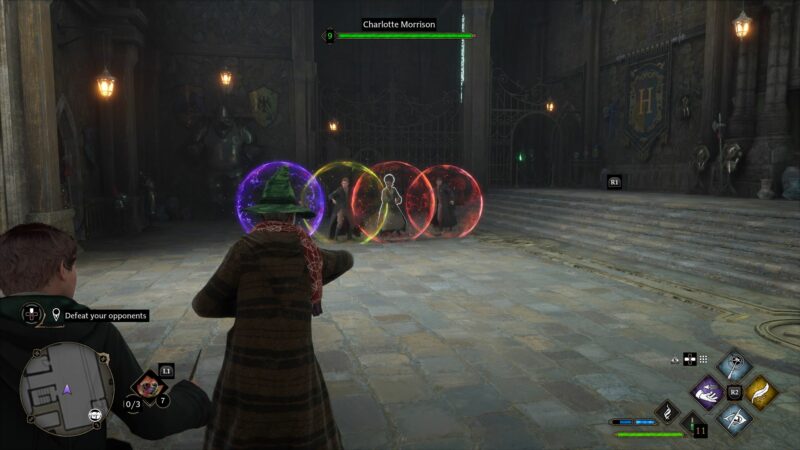 The quest ends after you win the duel.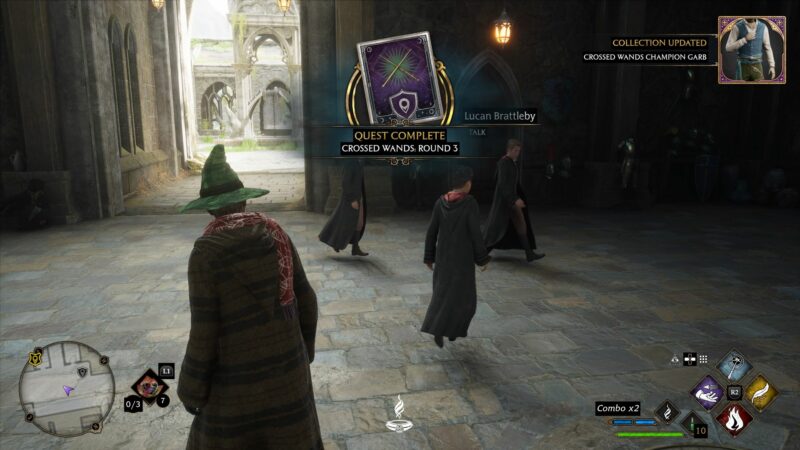 ---
Related articles:
Hogwarts Legacy: Potions Class Walkthrough And Guide