Meet Tweeg is just a short objective that appears between bounties in High On Life.
You just need to listen to the dialogue and settle the argument between Gene and your sister.
Here's a walkthrough and guide of Meet Tweeg in High on Life.
Settle their argument
All you need to do is to pick options when given the choice. I chose to side with Tweeg on the first one. I'm not sure if there's any consequence yet for these quests.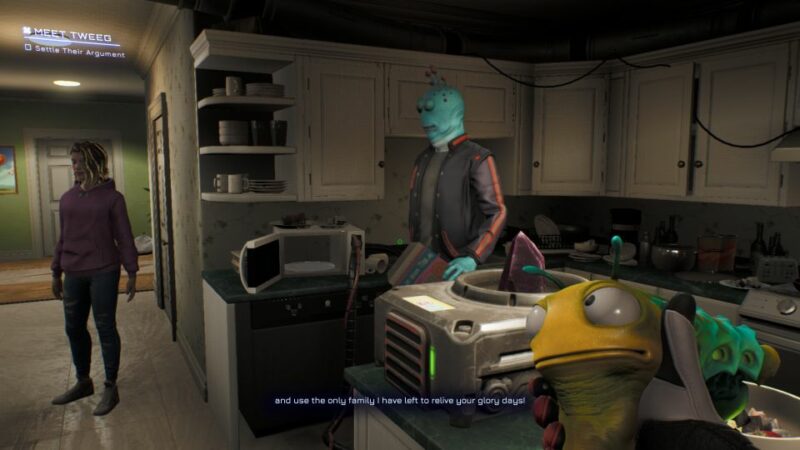 For the next one, you can pick Gene is pathetic or he is just working through some stuff. I chose the latter and he admits he wasn't in a great position when we met him.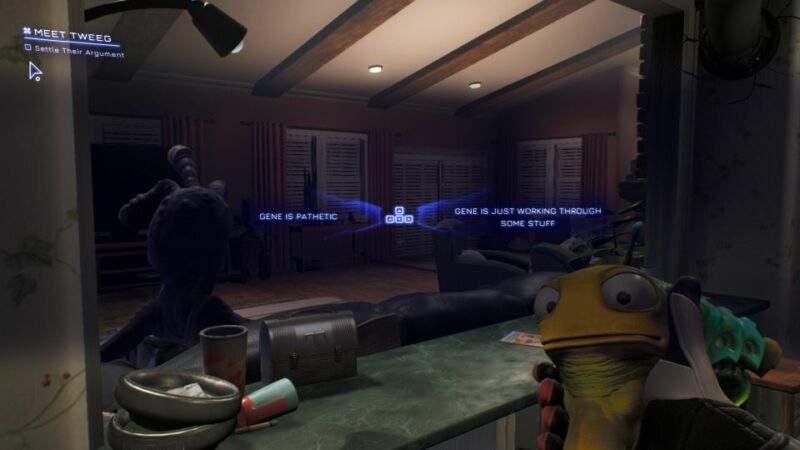 For the last one, I chose Tweeg can move in. The sister is happy about it but says she doesn't need your approval.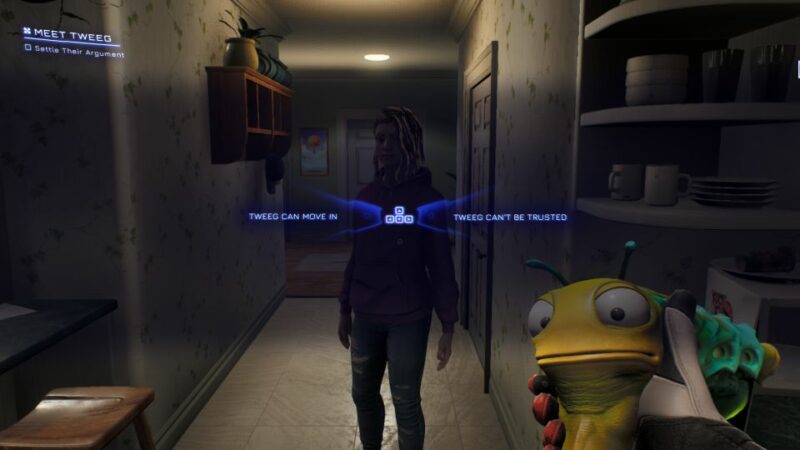 ---
Related articles:
High On Life: Meet Clugg Walkthrough & Guide
High On Life: Bounty Douglas Walkthrough & Guide