Lizzie Returns is a short quest in the new game High on Life.
You just need to settle the argument between Lizzie and Gene.
Here's a walkthrough & guide of Lizzie Returns in High on Life.
Gene should leave or stay
The first question is whether Gene should leave or stay. I chose that he should leave but there's no real consequence to it.
He'll say he will pack the machine and you'll need him here.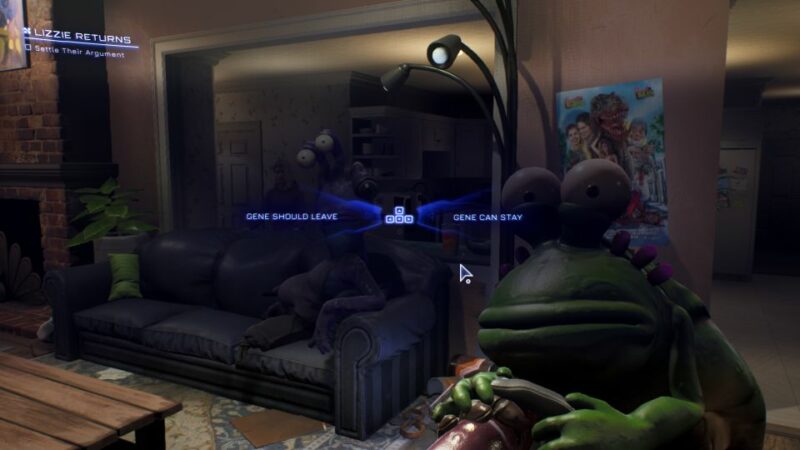 For the next one whether Gene is a space racist or Lizzie should listen to Gene, I chose the latter and Gene will eventually say he's a racist anyway.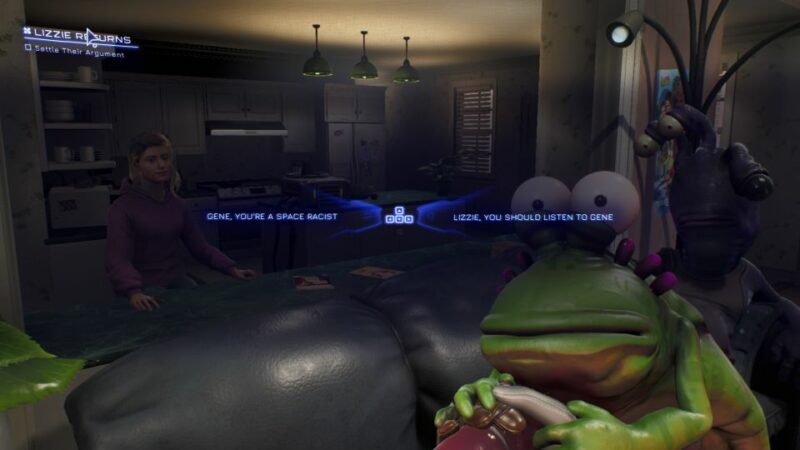 To side with Lizzie or Gene at this point probably doesn't matter. I sided with Lizzie and Gene apologized anyway.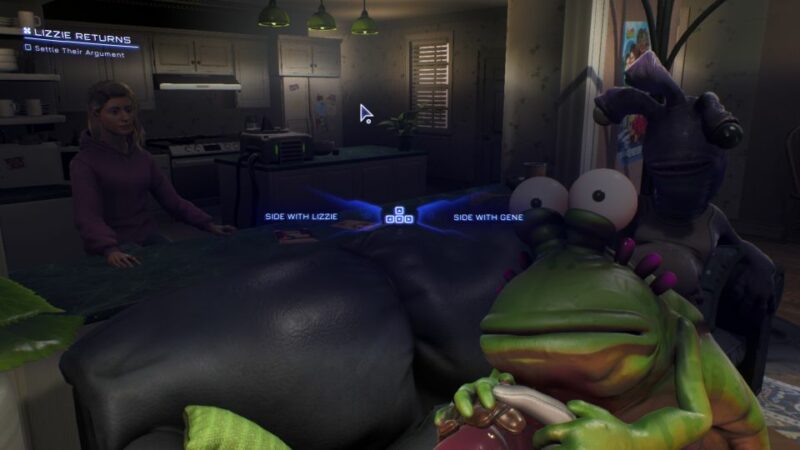 Before you continue to do the next bounty, you can check out the Blorto Specials shop just outside the house. You can exchange warp discs here.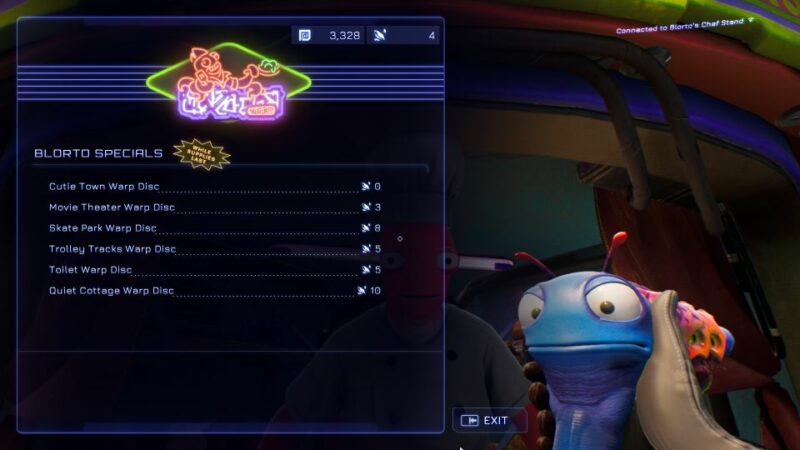 ---
Related articles:
High On Life: Bounty Krubis Walkthrough & Guide