In High on Life, you'll be tasked to buy a Dodge Unit in Blim City.
It's just a small device you can find in Keep's Pawn Shop.
Here's a walkthrough of buying Dodge Unit in High on Life.
To begin, head back to the pawn shop using the waypoint.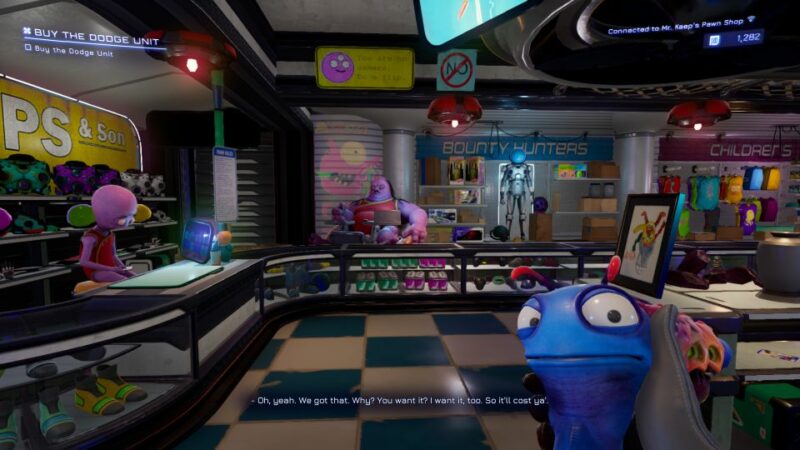 Buy the Dodge Unit
The Dodge Unit is the device behind the counter in the pawn shop. It's under the blue banner Bounty Hunters.
Point your cursor at it and you'll see that it's available for 1,000 pesos. Buy the unit.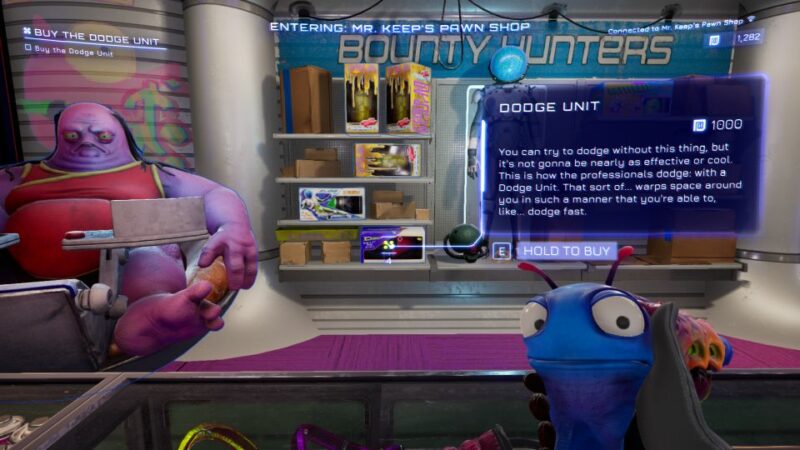 You'll now be able to perform dodge in air and also on the ground. Return to your house to talk to Gene.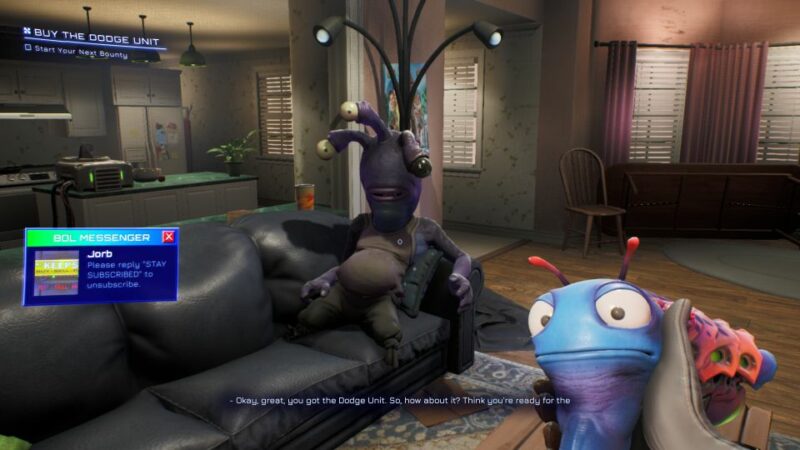 ---
Related articles:
High On Life: Bounty 9-Torg Walkthrough & Guide