The Tree Who Stands Alone is a World Quest that is available in Genshin Impact.
Your task is to look around Mingyun Village and uncover the secret behind the will.
Here's a walkthrough of The Tree Who Stands Alone in Genshin Impact.
To begin the quest, speak with the spirit in the village.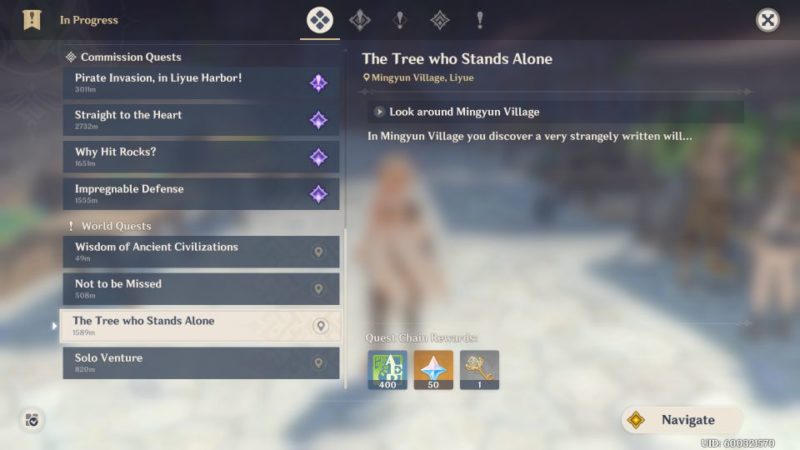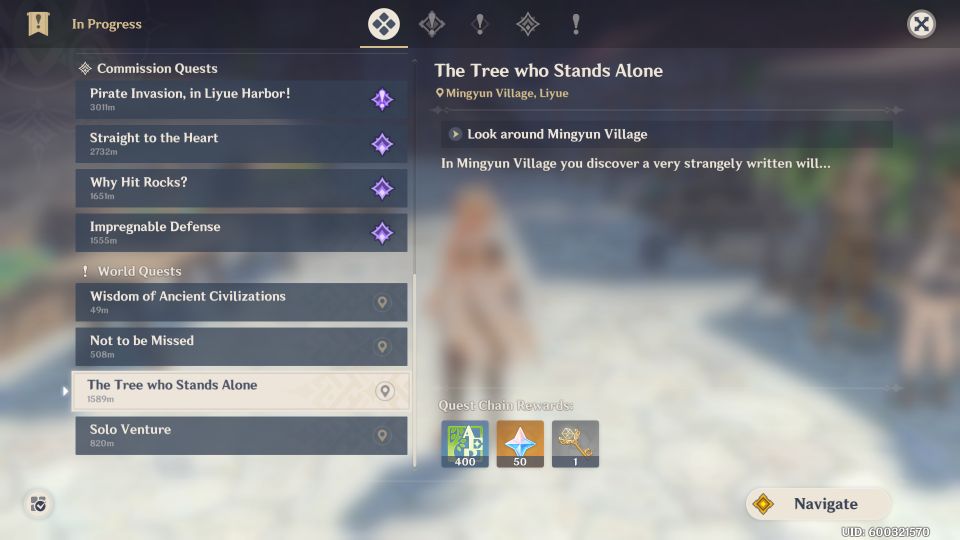 Investigate the area
If you're not in Mingyun Village already, get to it first.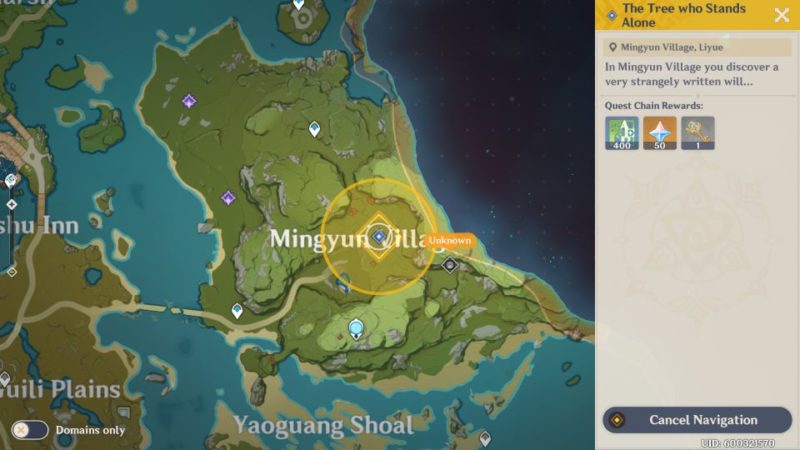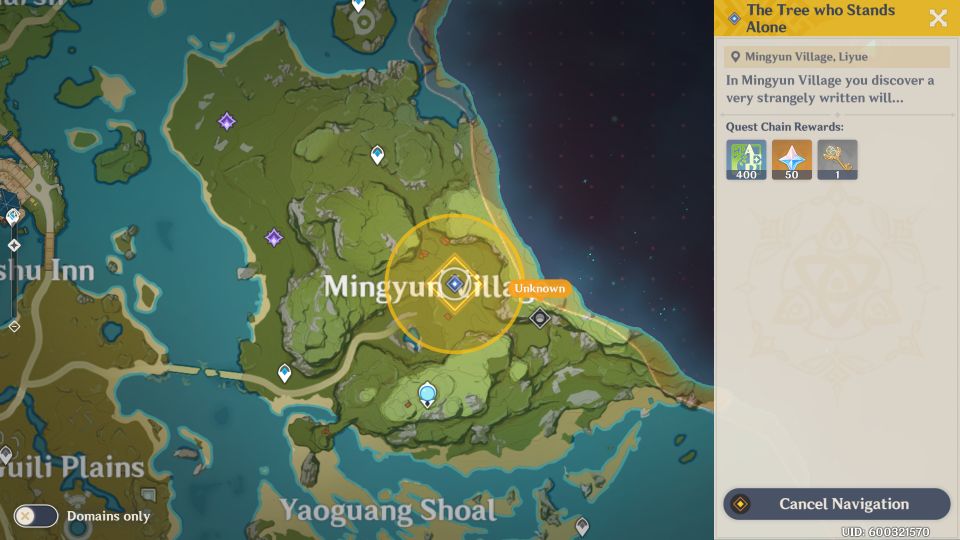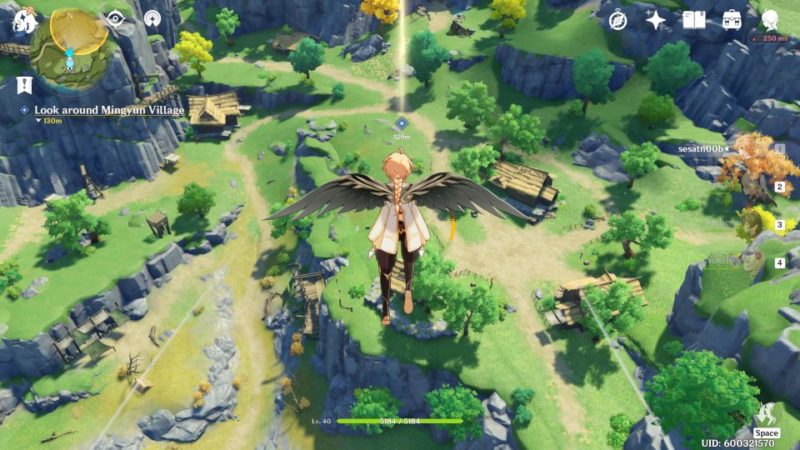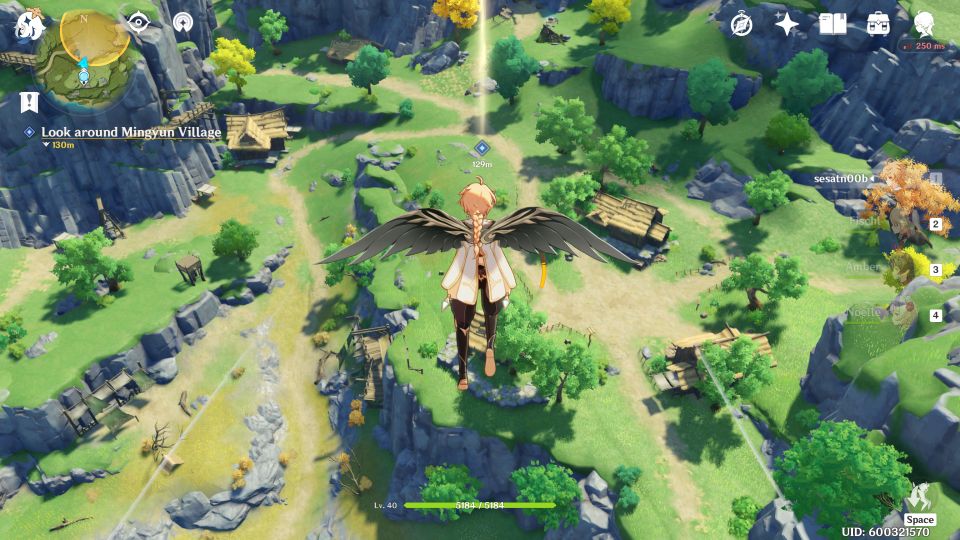 You need to look for certain Lost Notes.
The exact location is shown in the map below, marked by the player location within the red circle.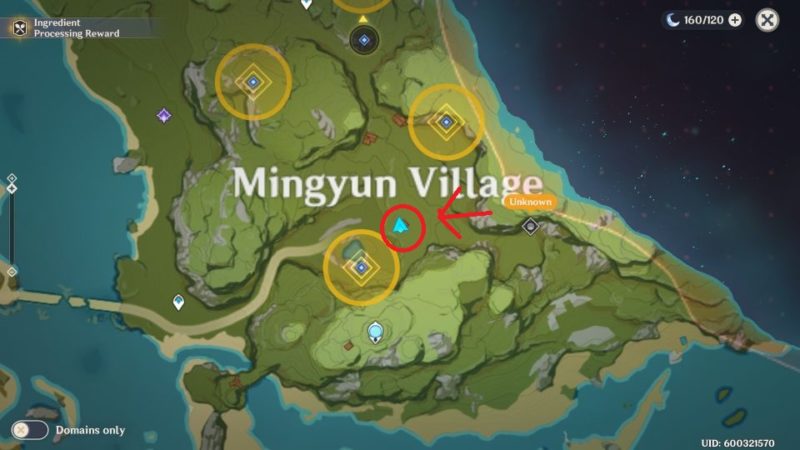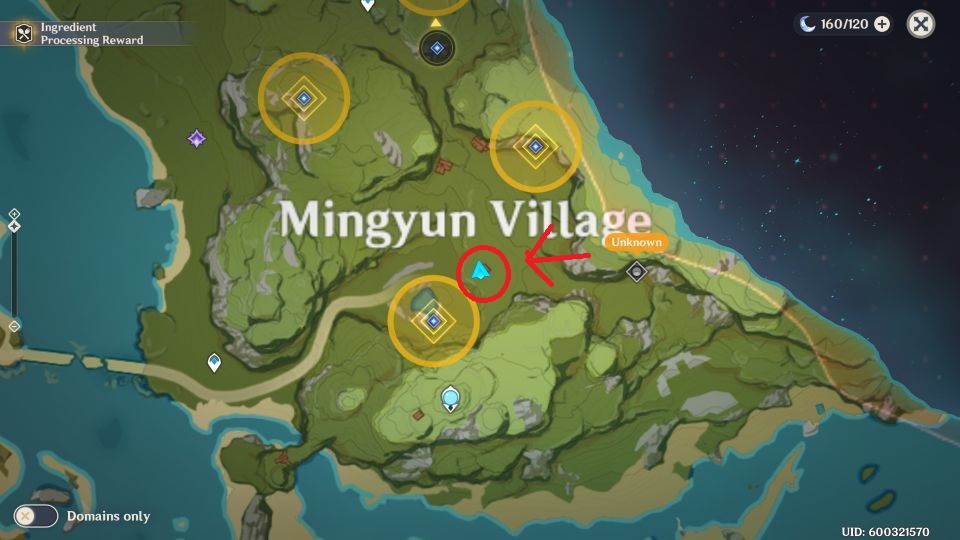 You should find the Lost Notes inside a small cabin.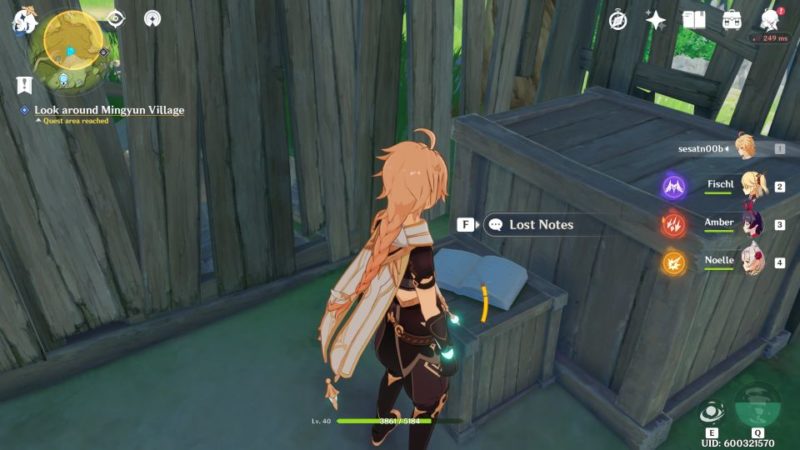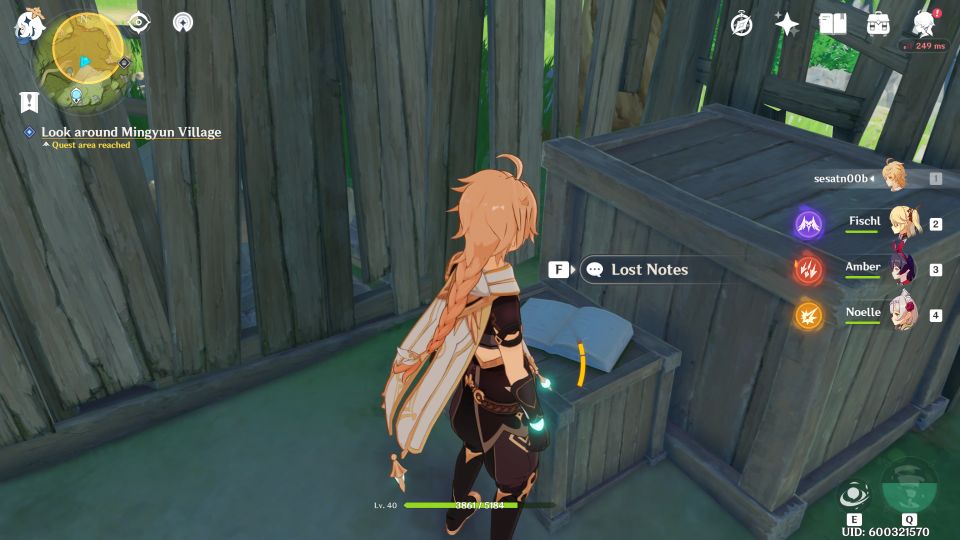 Find the four wills
Next, you have to look for four wills. They are all marked on the map as shown below.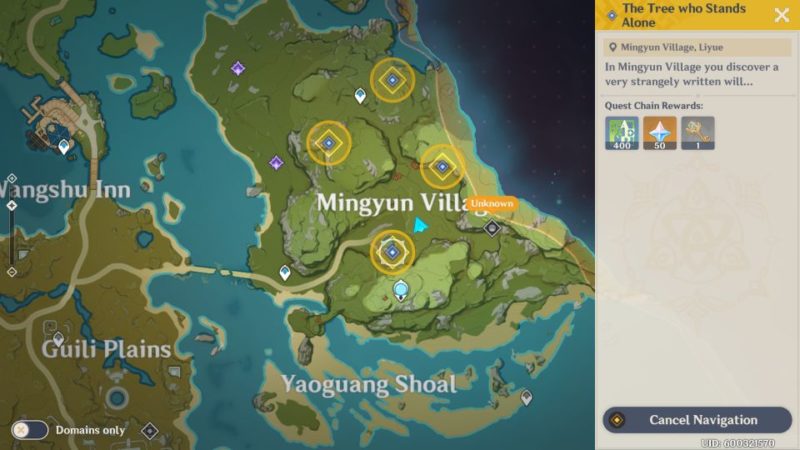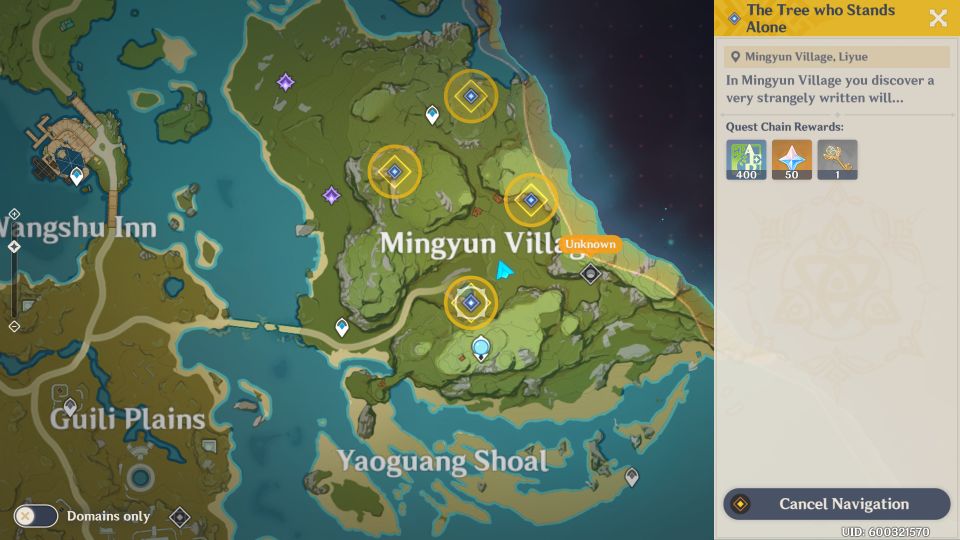 The wills are all located inside caves. The first one south of Mingyun Village is also in a cave.
As you get there, you will see a lake / pond. There's a cave connected to the lake. Enter the area and look for the will on the ground, which looks like a scroll.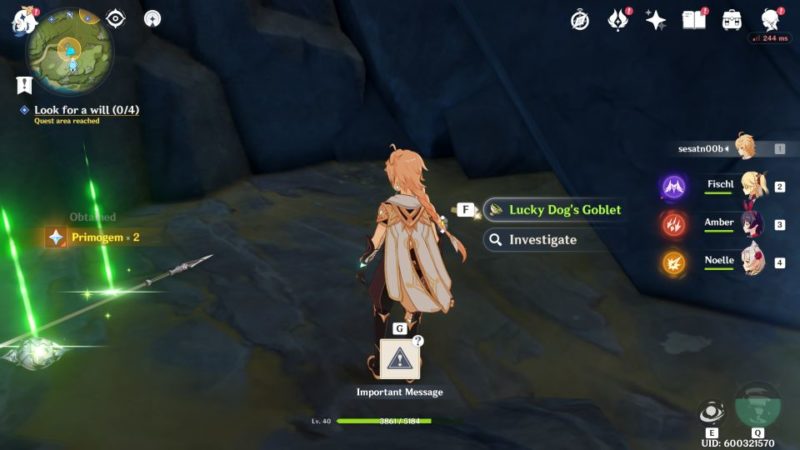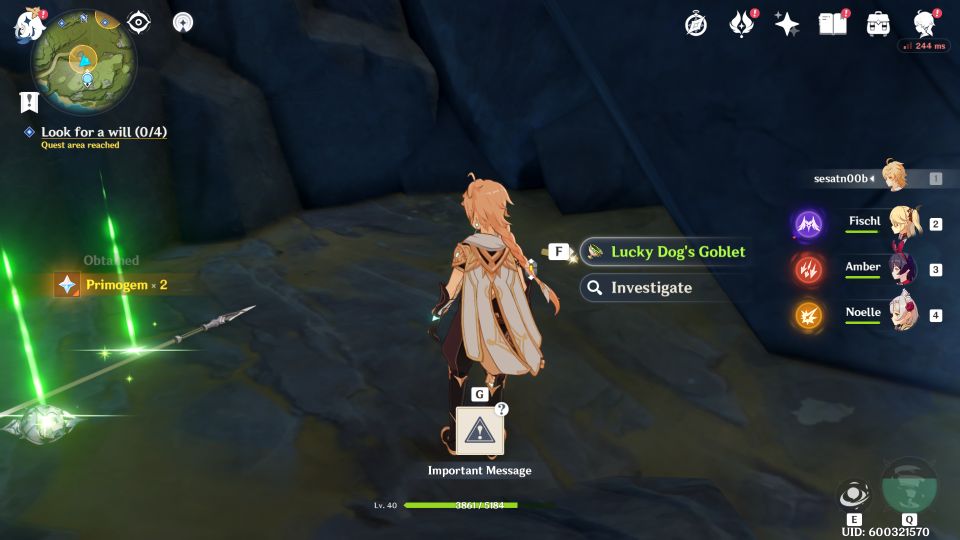 Just like the first, the next three wills are all inside caves / abandoned mines. The wills are on the ground.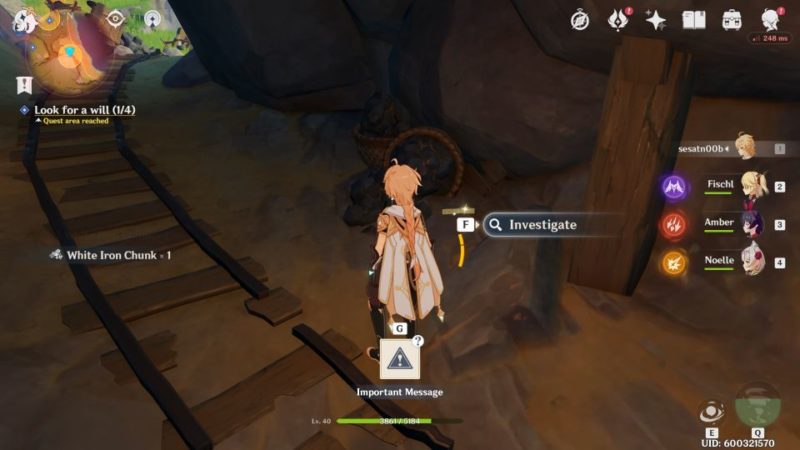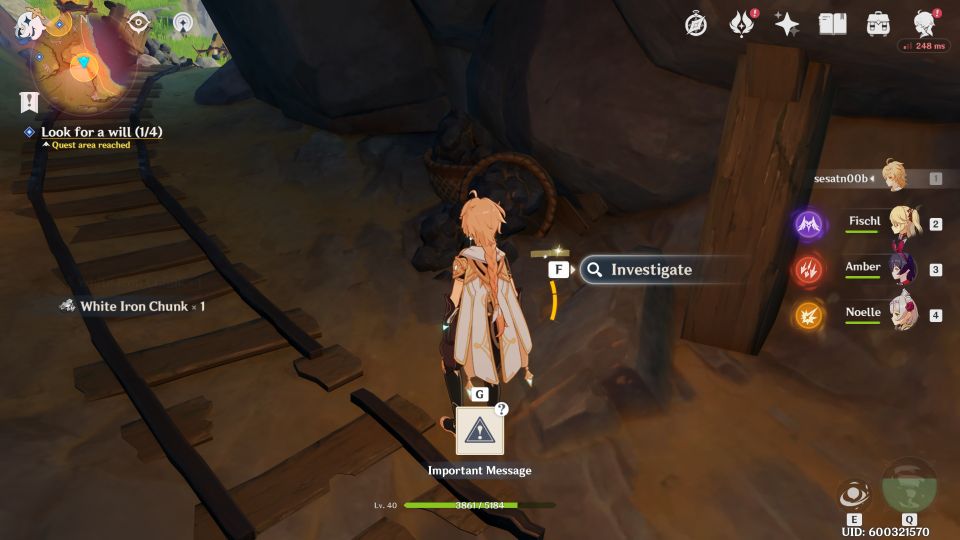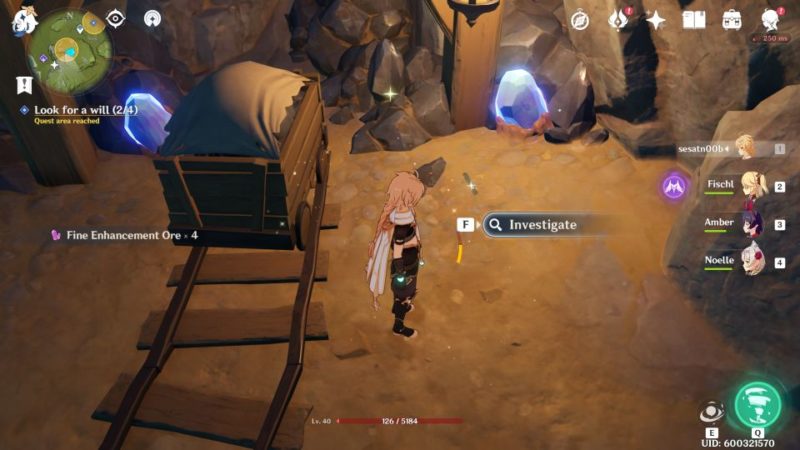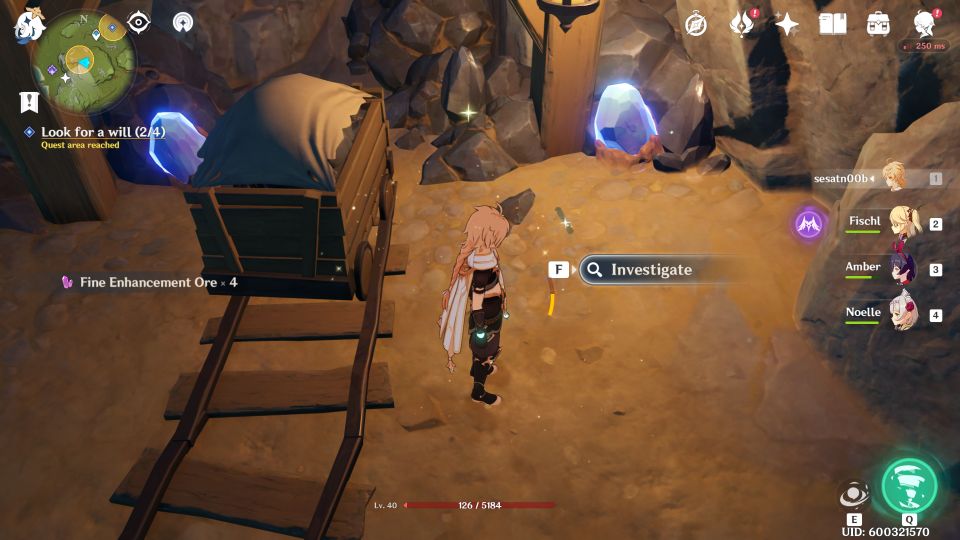 One even requires you to swim inside the cave to find the will.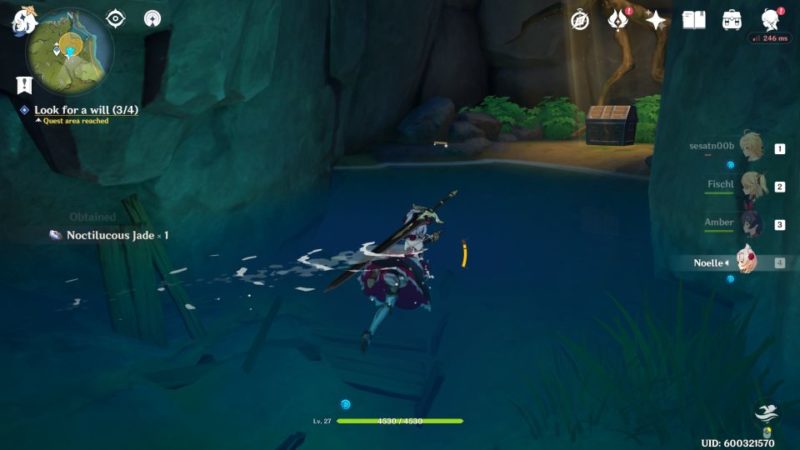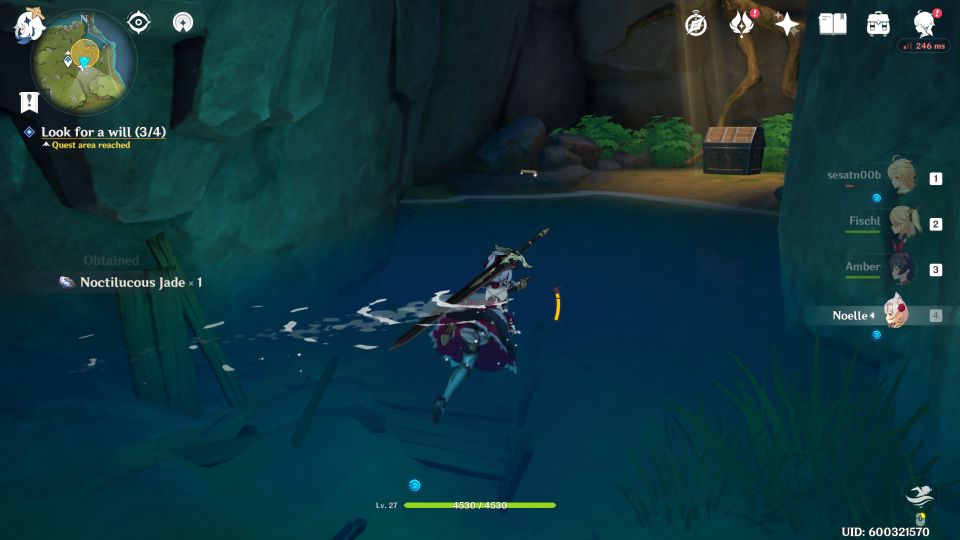 Collect the treasure
After getting the four wills, go and collect the treasure. The location is also marked on the map as shown below.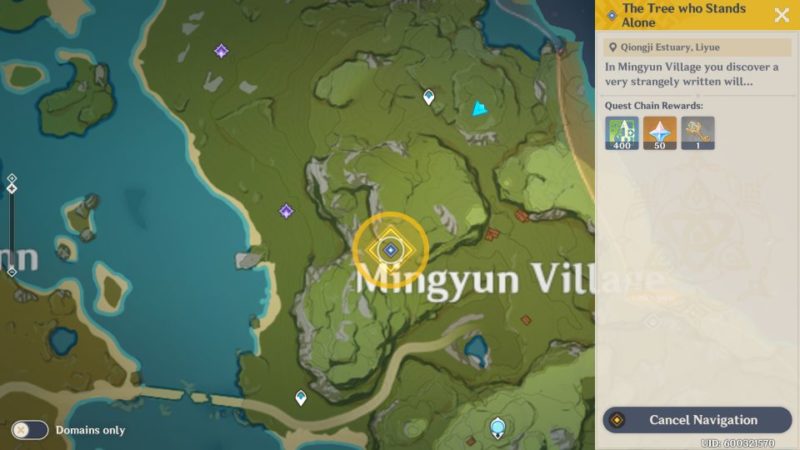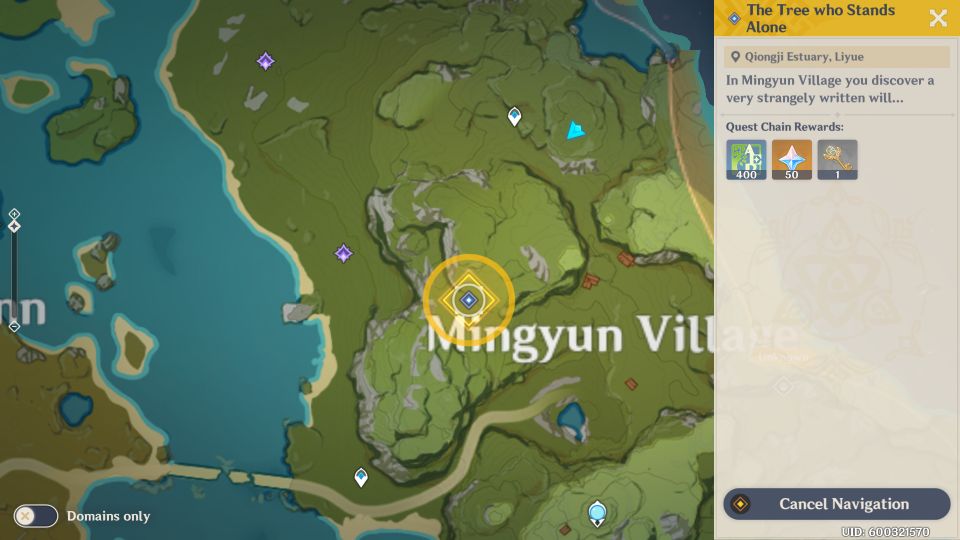 You will reach a big tree. Treasure hoarders will appear from behind as you get to the area.
Defeat the hoarders first.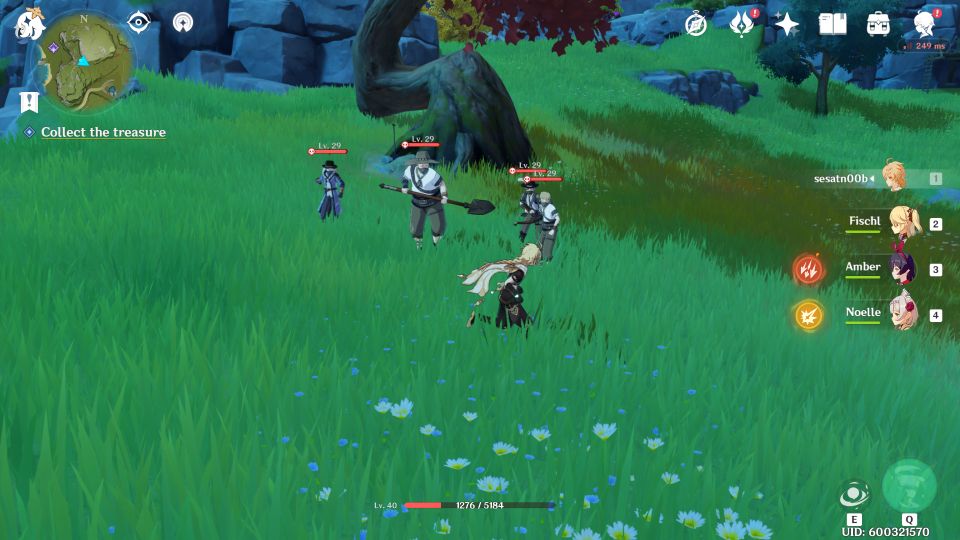 Then, mine out the treasure which is hidden underneath the tree.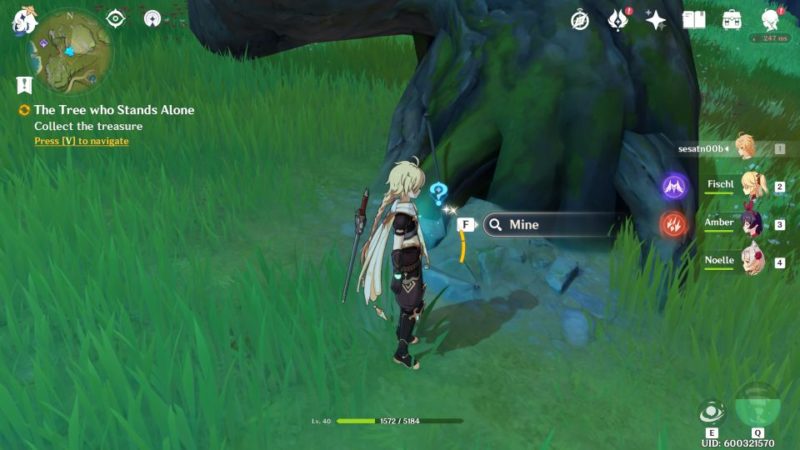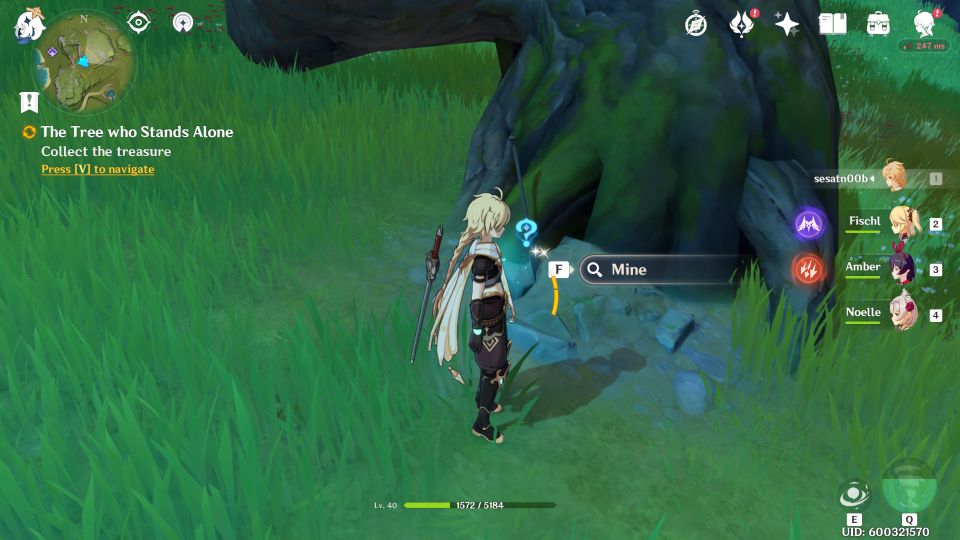 You will find a Precious Chest. Open it to get some rewards, including an Exile's Flower and a Liyue Shrine of Depths Key.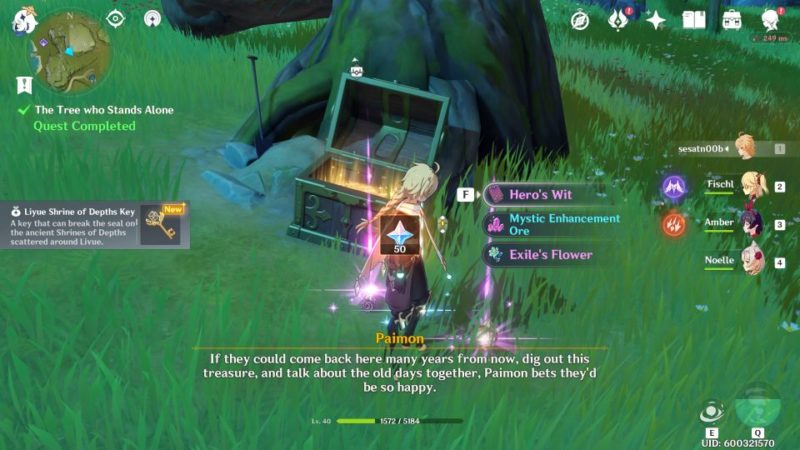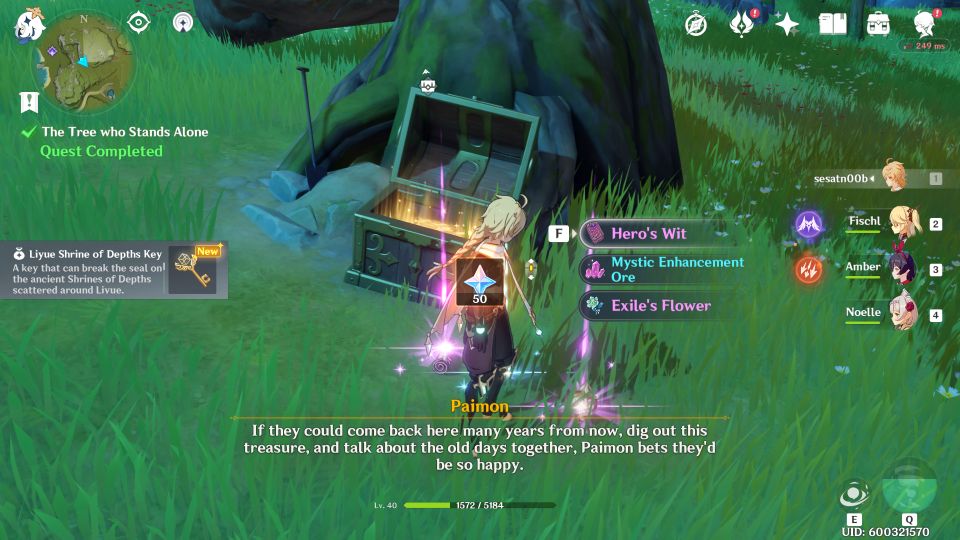 ---
Related articles:
Genshin Impact: How To Find Recruit's Insignia (Location)