And This Treasure Goes To… is a World Quest in Liyue in Genshin Impact.
Your task is to help a lady who was taken by the Treasure Hoarders and collect the treasure under the tree.
Here's a walkthrough of 'And This Treasure Goes To' in Genshin Impact.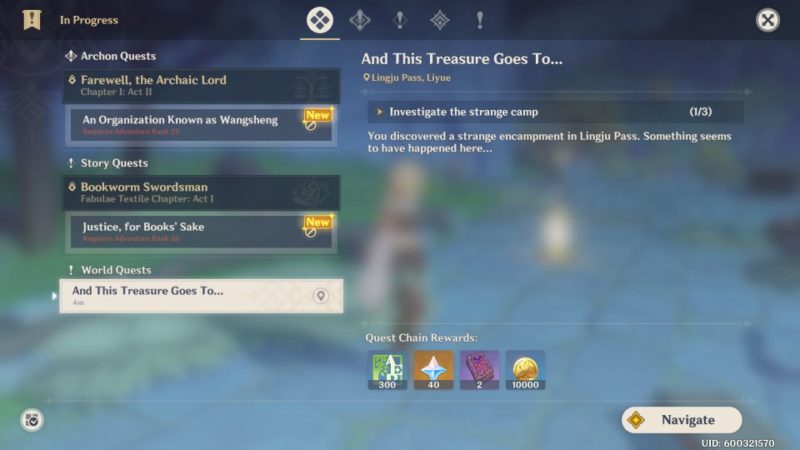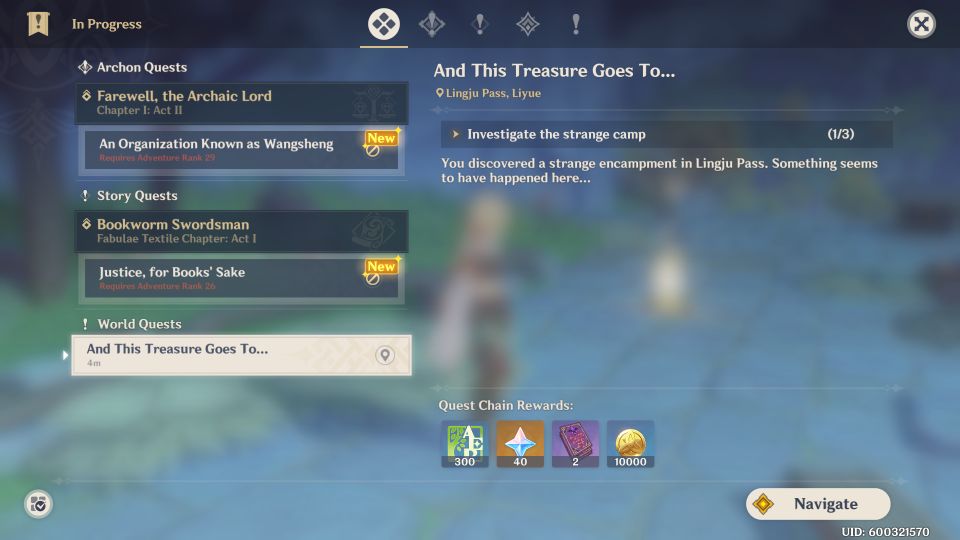 To begin the quest, go to Lingju Pass, Liyue.
The exact location is shown in the map below, marked by the player location (blue).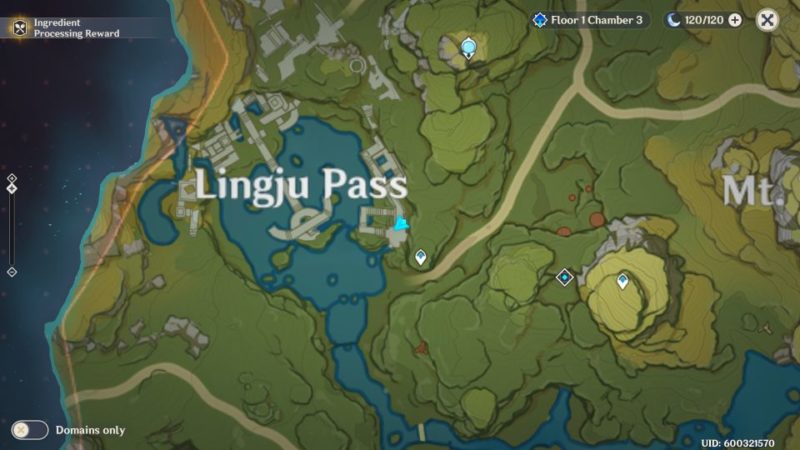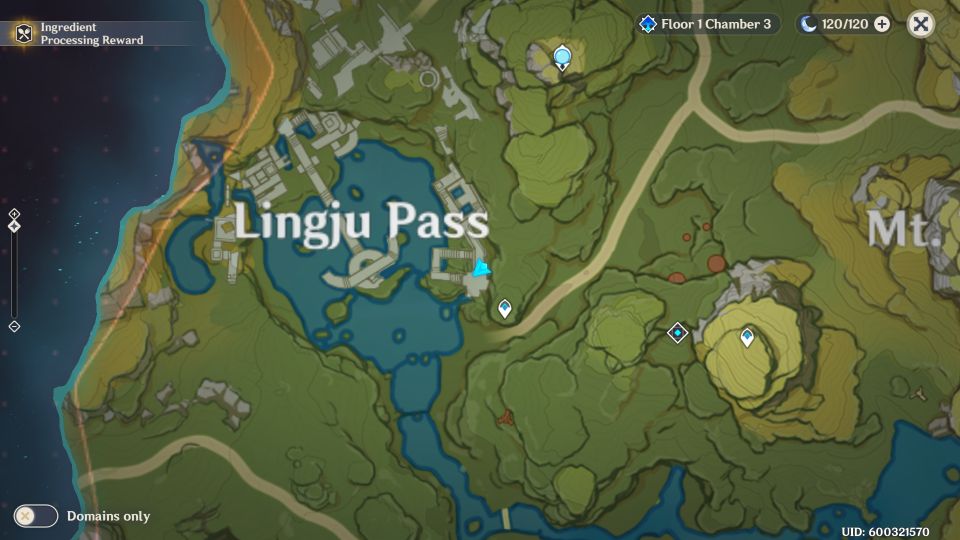 Investigate any of the quest markers to begin.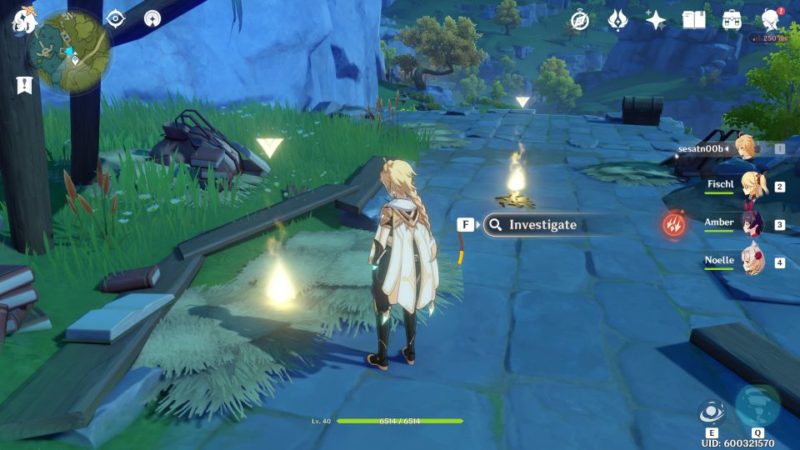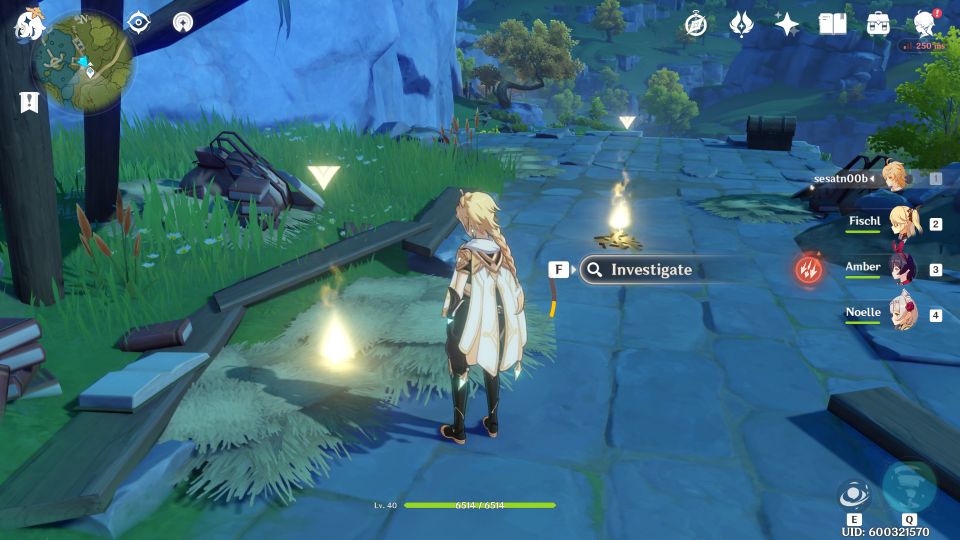 Investigate the clues
You'll learn about a researcher who was being followed by Treasure Hoarders. Continue checking for clues.
The other clue is the campfire nearby.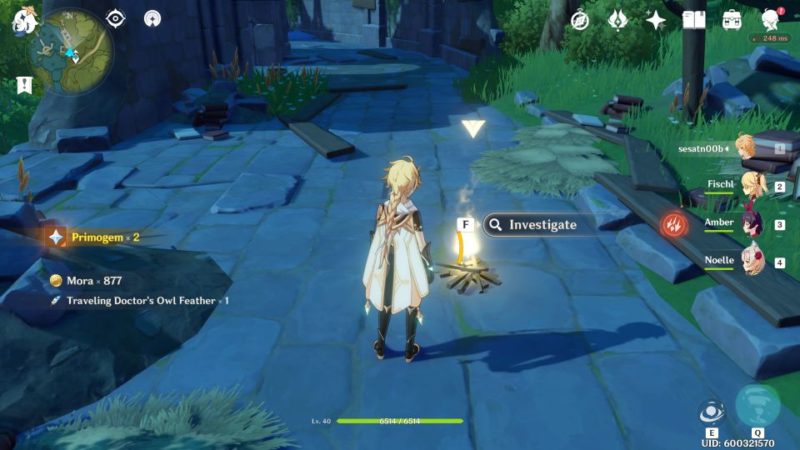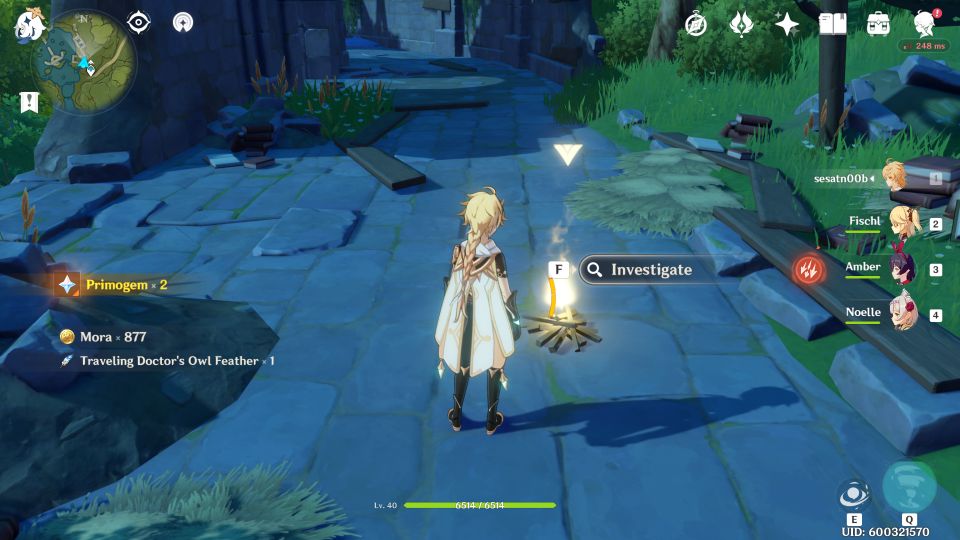 Also, check the neatly-written diary.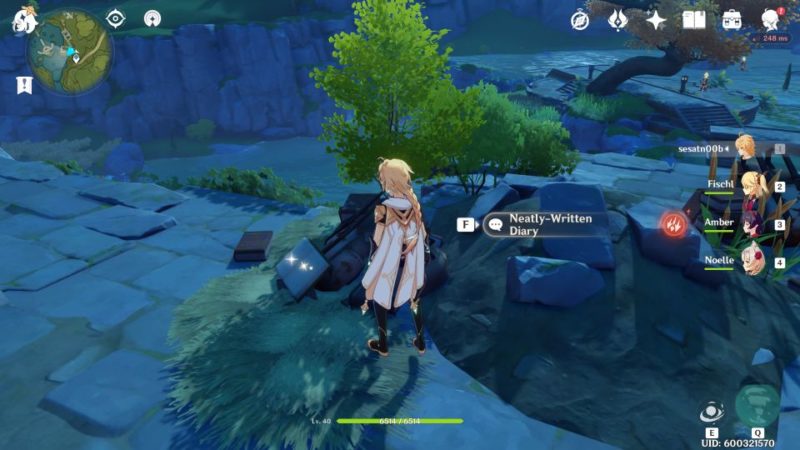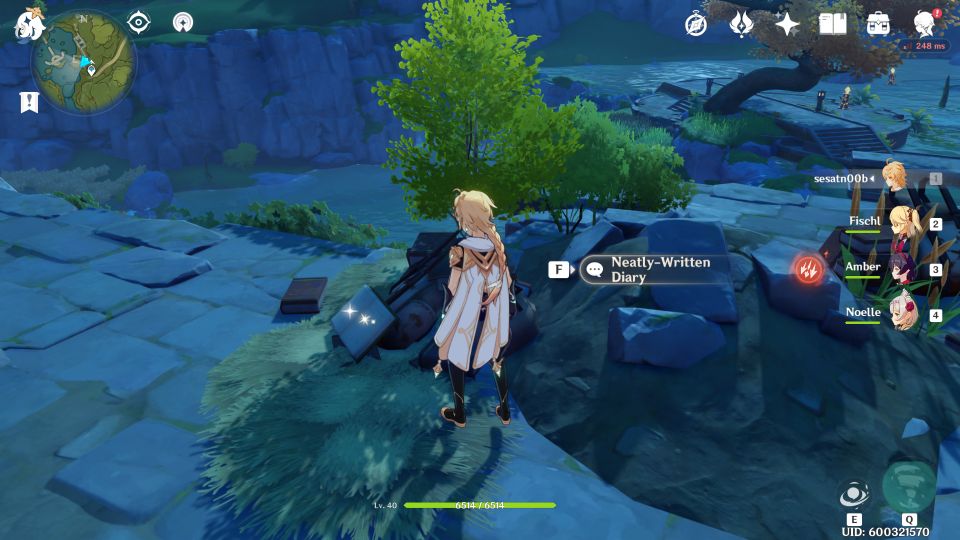 Look for the missing scholar
Next, look for the missing scholar.
The next hint is on the upper platform behind the two big statues.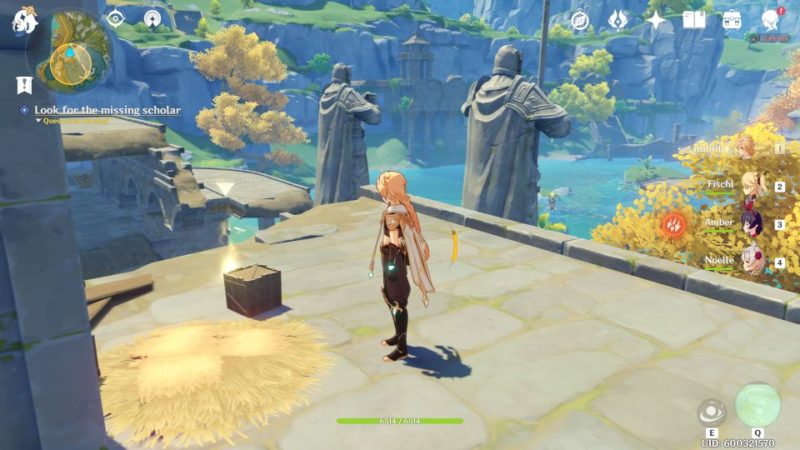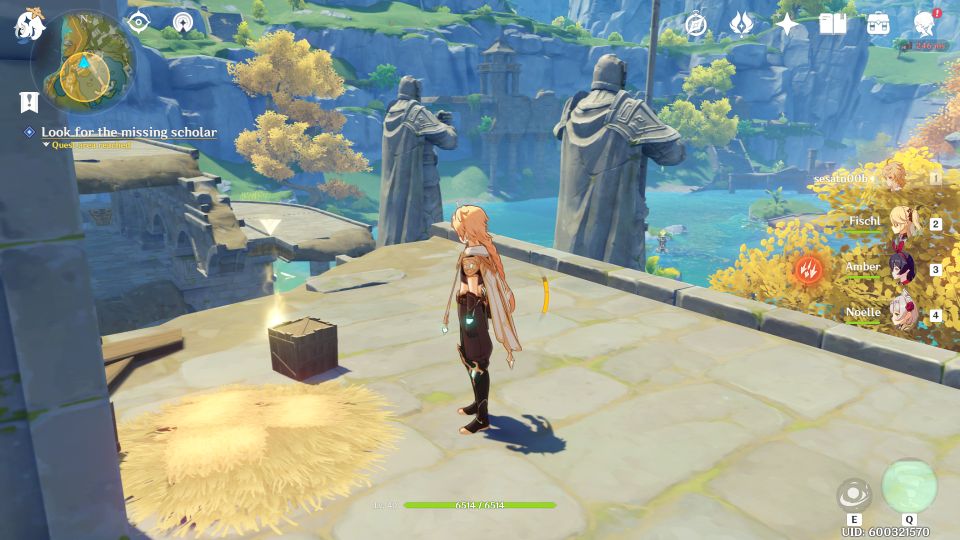 After examining the hint, climb up the mountain and you'll see the scholar in a cage.
Eliminate all of the Treasure Hoarders first.
After they're dead, pick up the key from the treasure chest that falls down.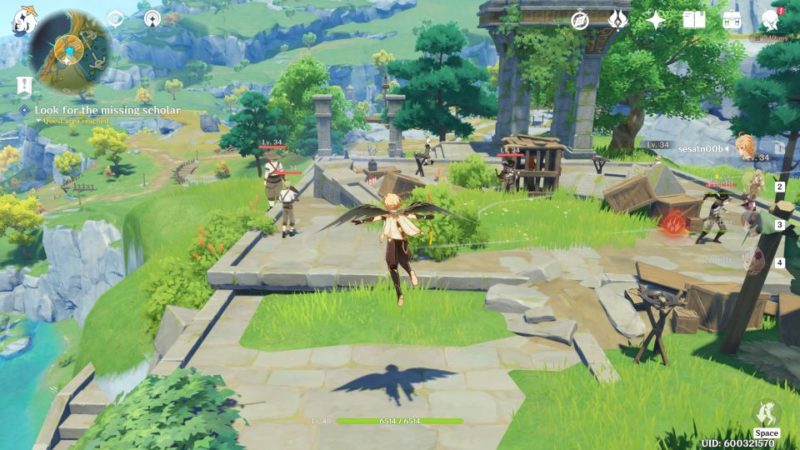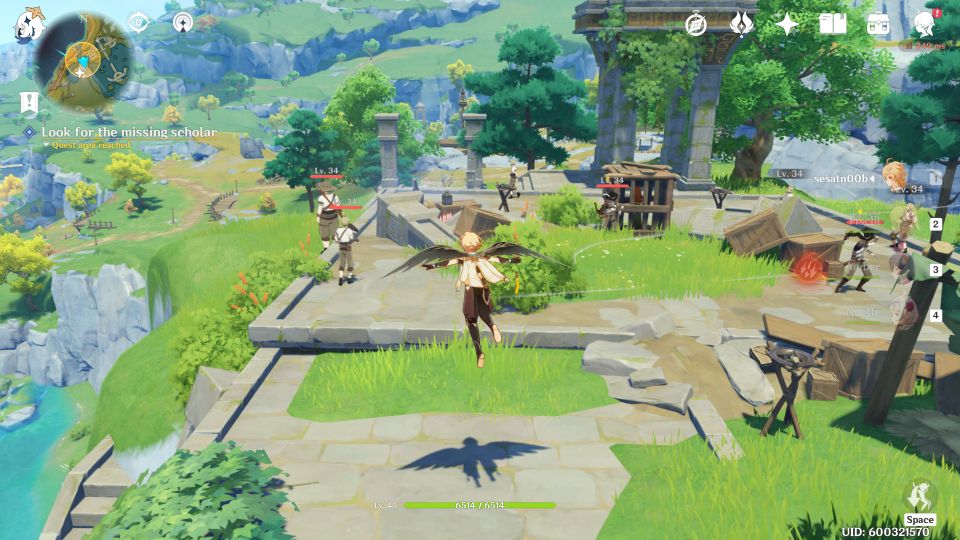 Open the cage using the key you found.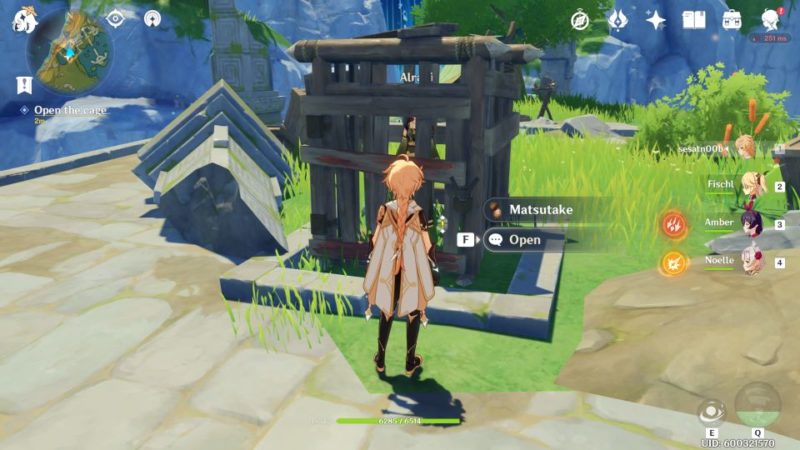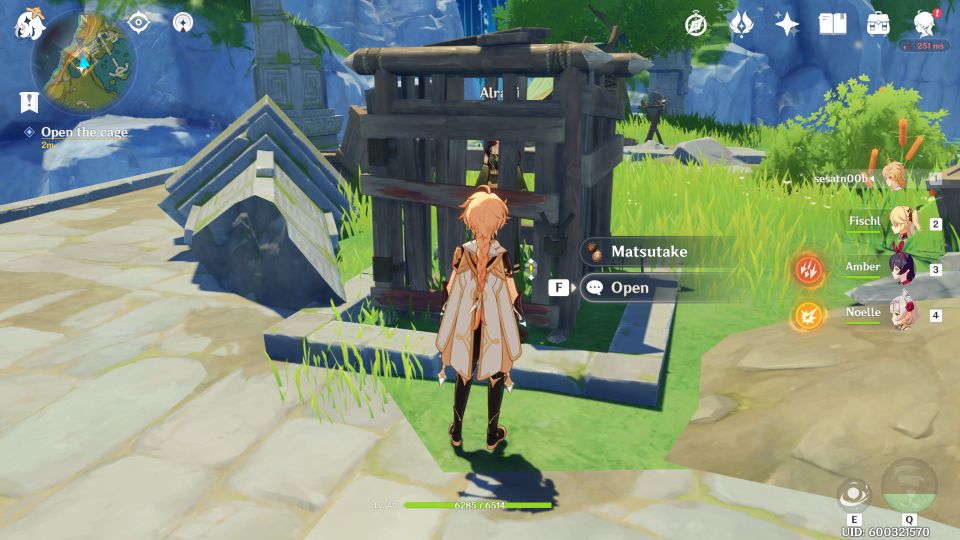 She'll tell you about the treasure which is underneath the giant golden tree in the middle of Lingju Pass.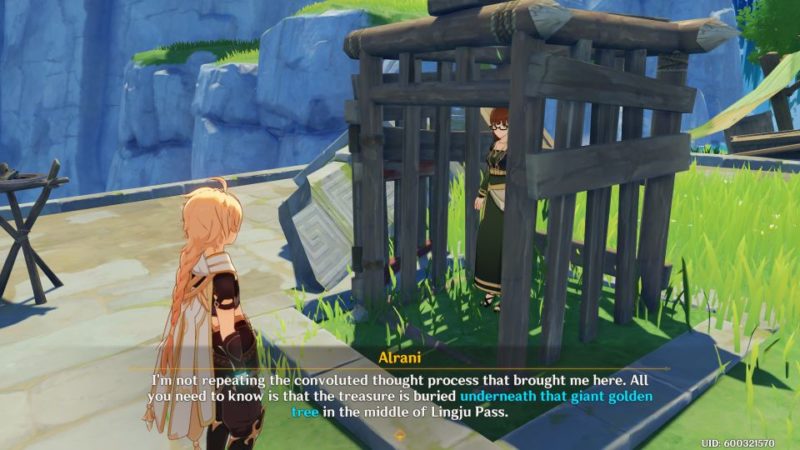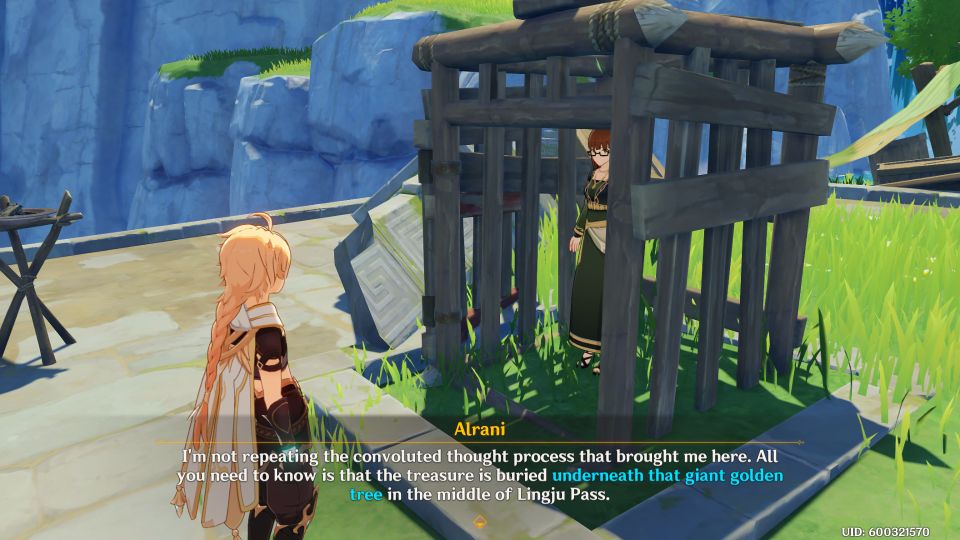 Collect the treasure
The last objective is to collect the treasure.
Go to the giant tree in the middle of Lingju Pass.
Look for the rocks near the tree base. Go near until you see that the "Mine" option is available.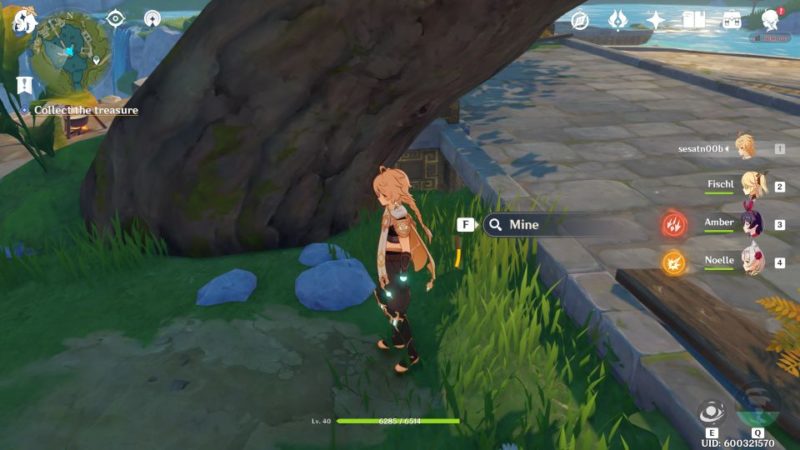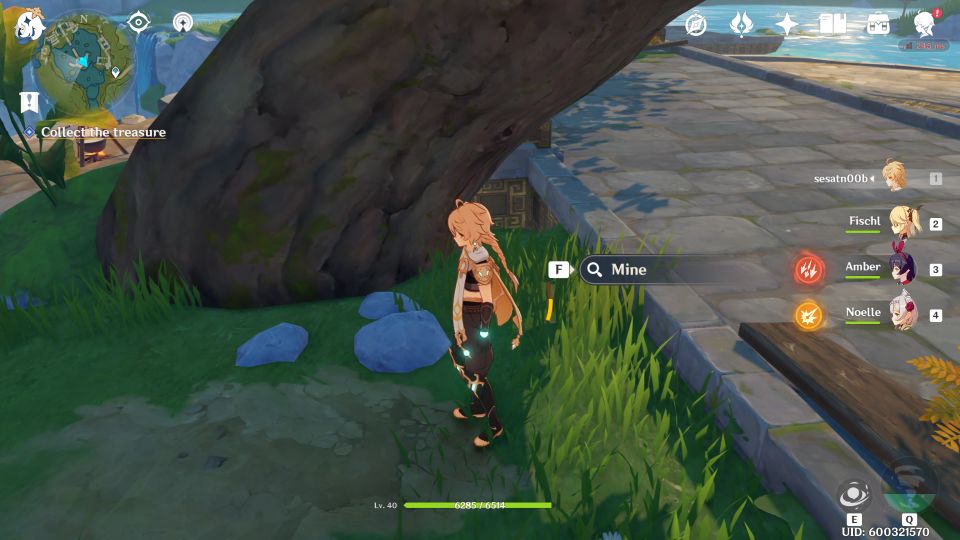 Mine it and a Luxurious Chest will drop.
Inside, you'll find some items including a Nameless Treasure.
Collect 3 Nameless Treasures and sell them to the antique shop in Liyue Harbor.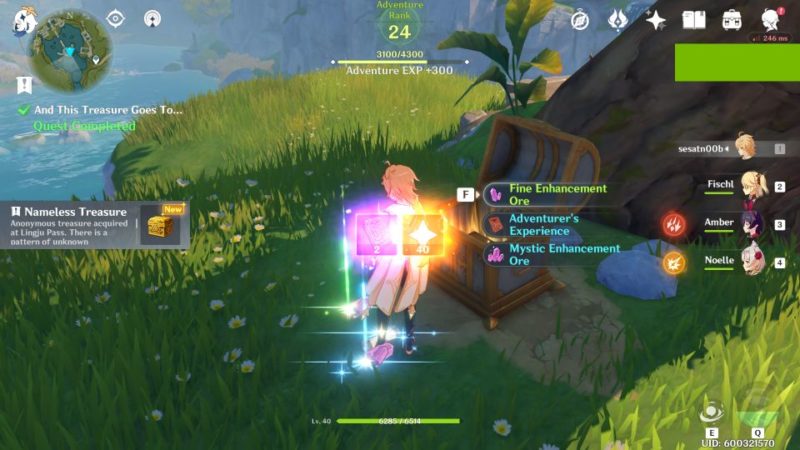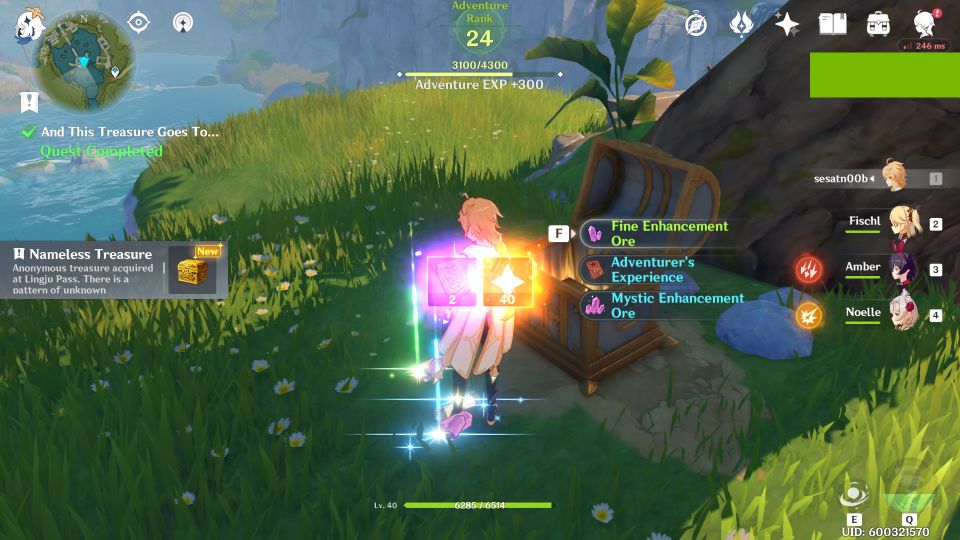 ---
Related articles:
Genshin Impact: Qingxu Pool Puzzle Guide