Adventure Rank Ascension 1 is a World Quest available in Genshin Impact.
Your task is to clear the domain and prove your courage to the Adventure's Guild.
Here's a walkthrough of Adventure Rank Ascension 1 in Genshin Impact.
This quest is available when you reach Adventure Rank 25.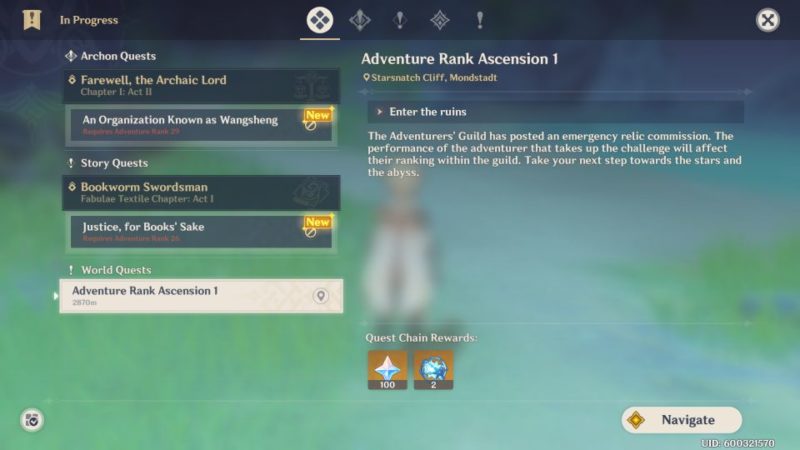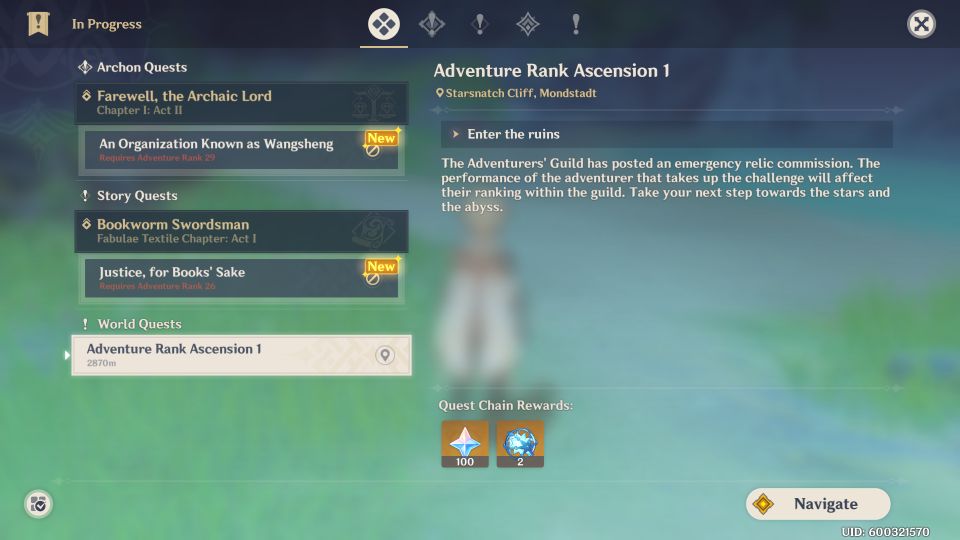 To begin, go to the domain located at Starsnatch Cliff.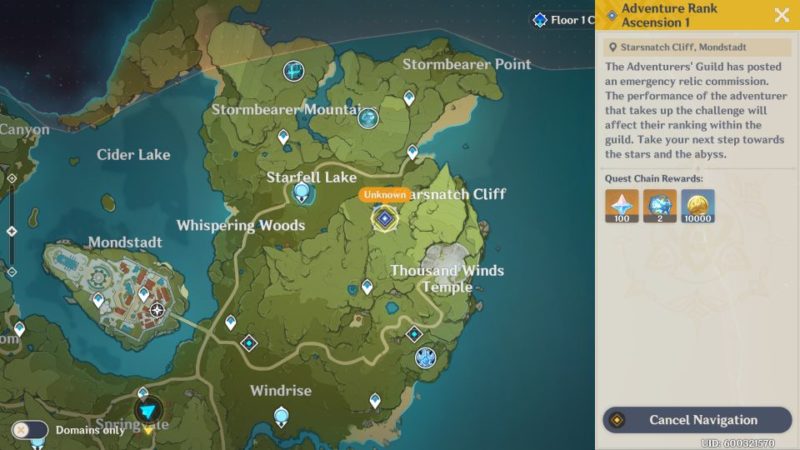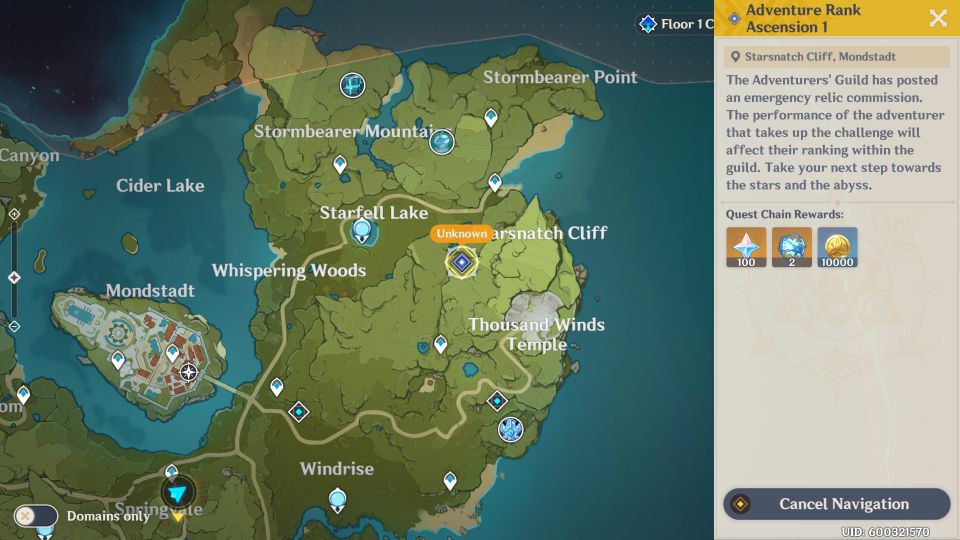 The recommended party level for this domain is 35. You're also given the recommended elements – wind, cryo, pyro and hydro.
To be fair, you don't need all of those elements to beat the domain.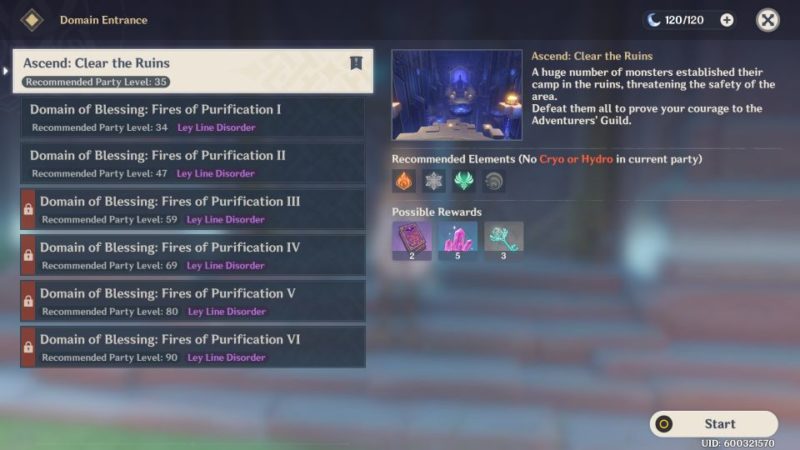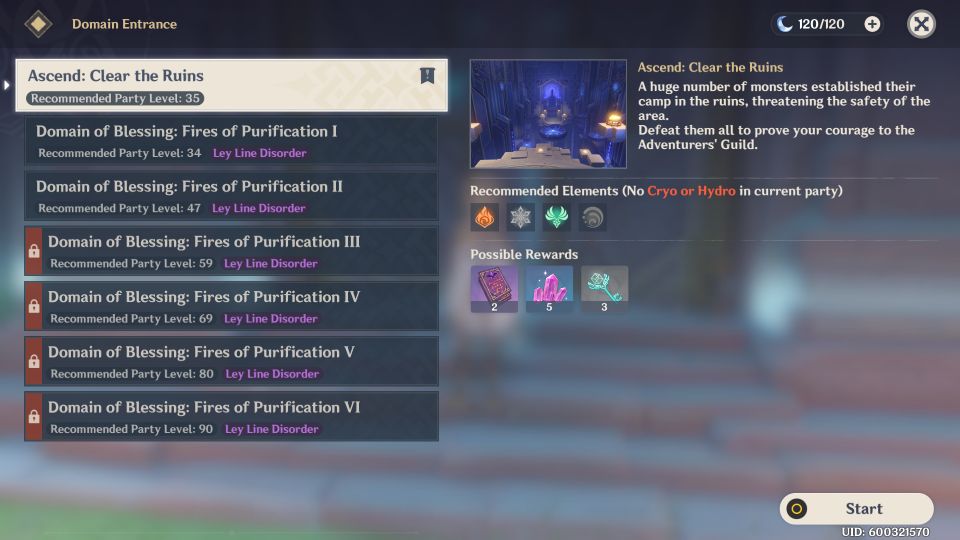 Clear the enemies
As soon as you enter the domain, follow the route and clear the hilichurls first.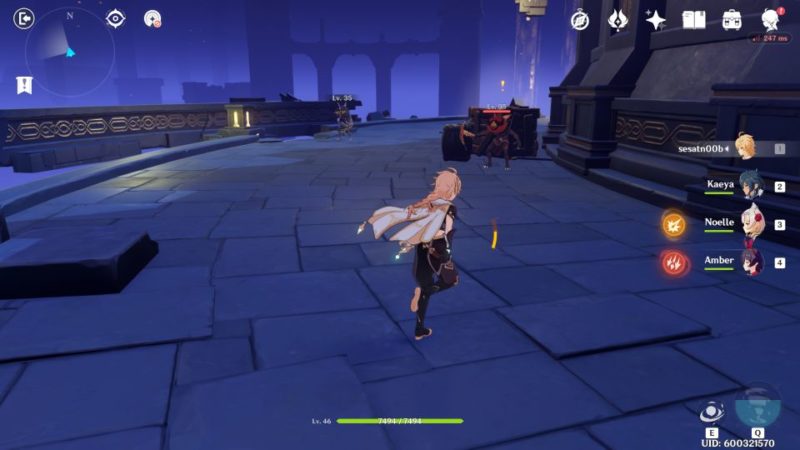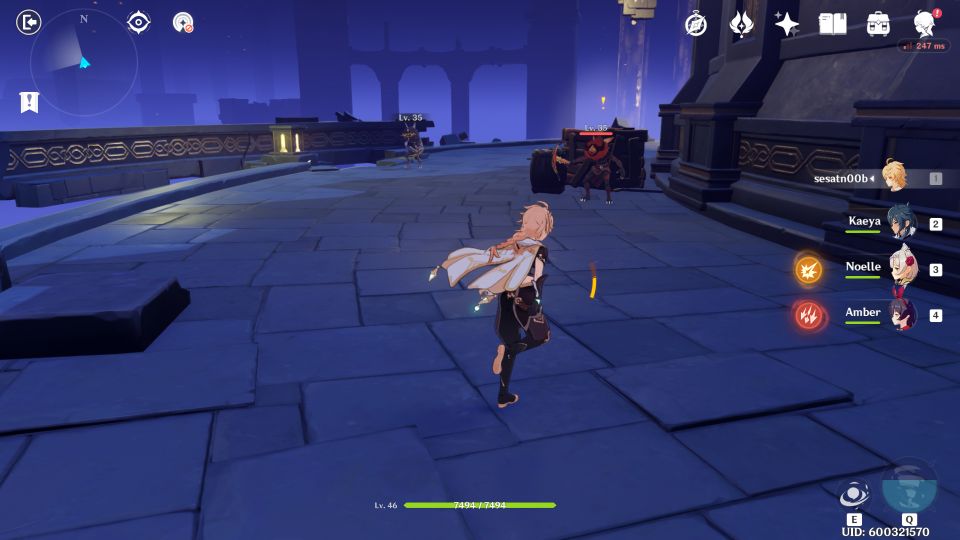 In the first room, you'll encounter hilichurls, a mitachurl and a Ruin Guard.
For the Ruin Guard, aim at the core on its head to stun it.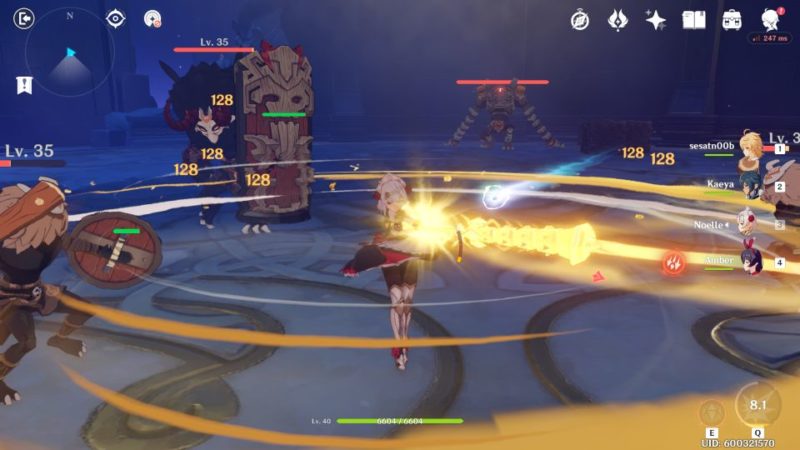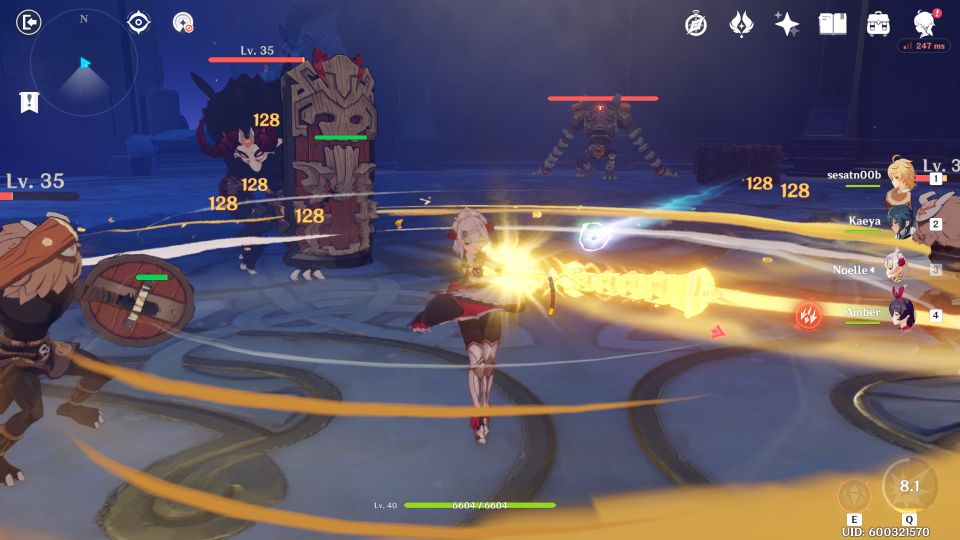 Glide to the next area
After dealing with the enemies, you have to fly to the next area. Just watch out for the moving threads in the air.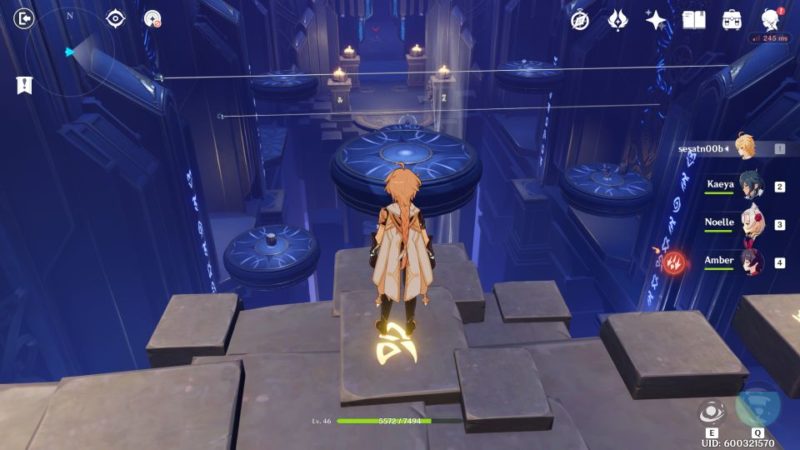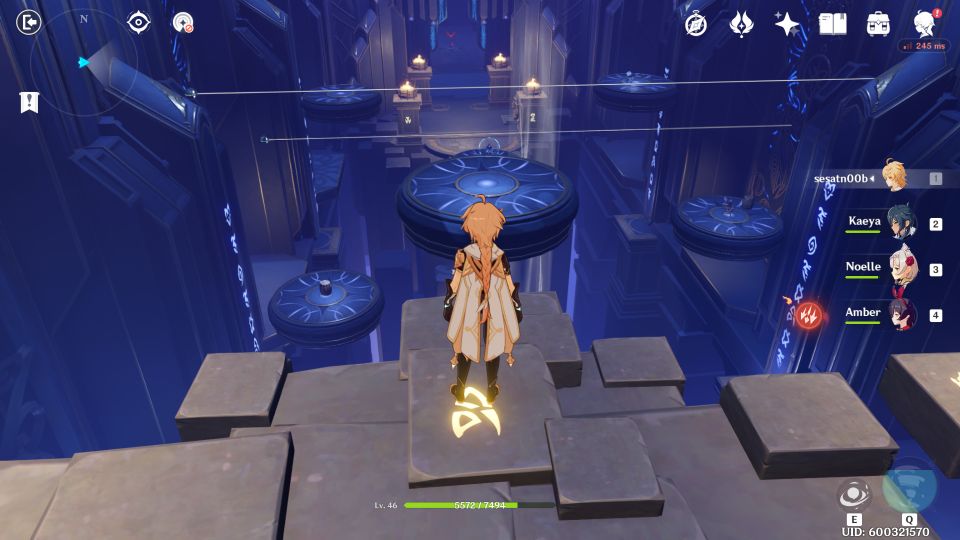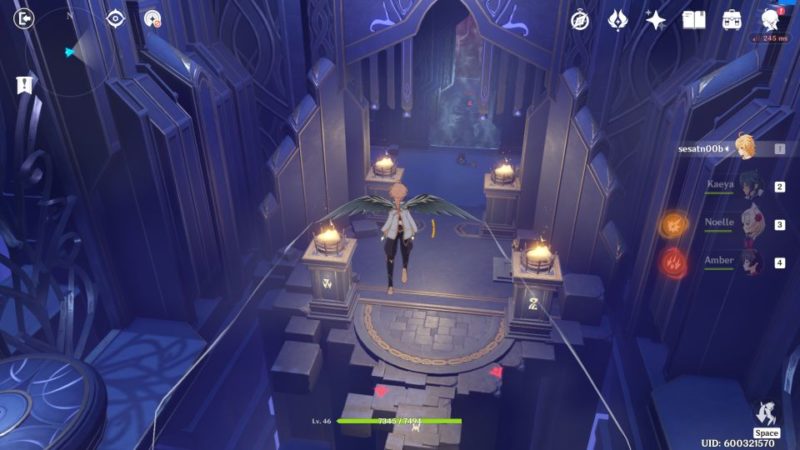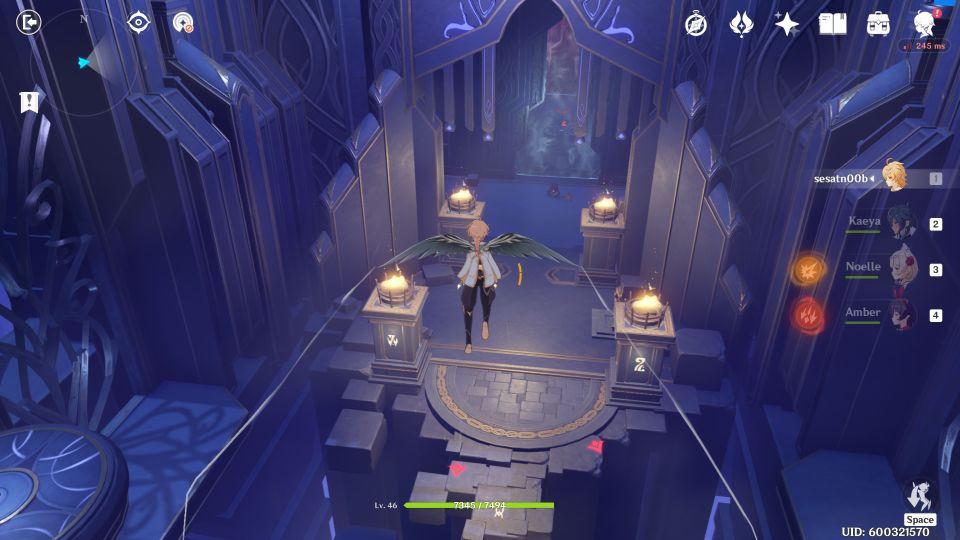 Defeat the opponents in 8 minutes
In the next room, go to the big key and start the challenge.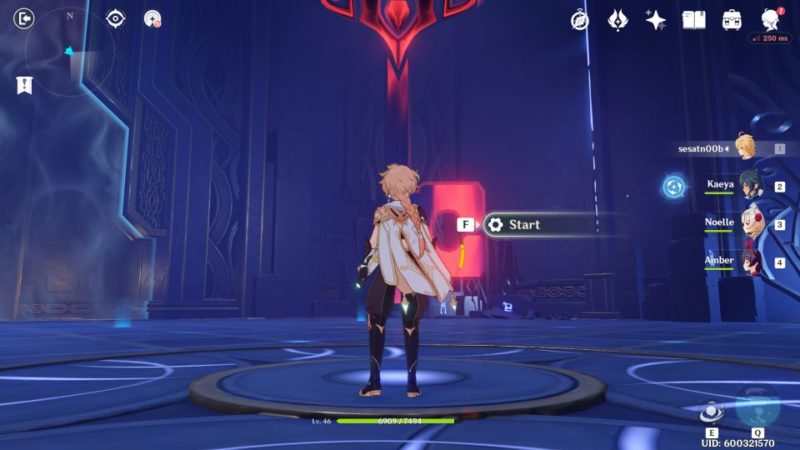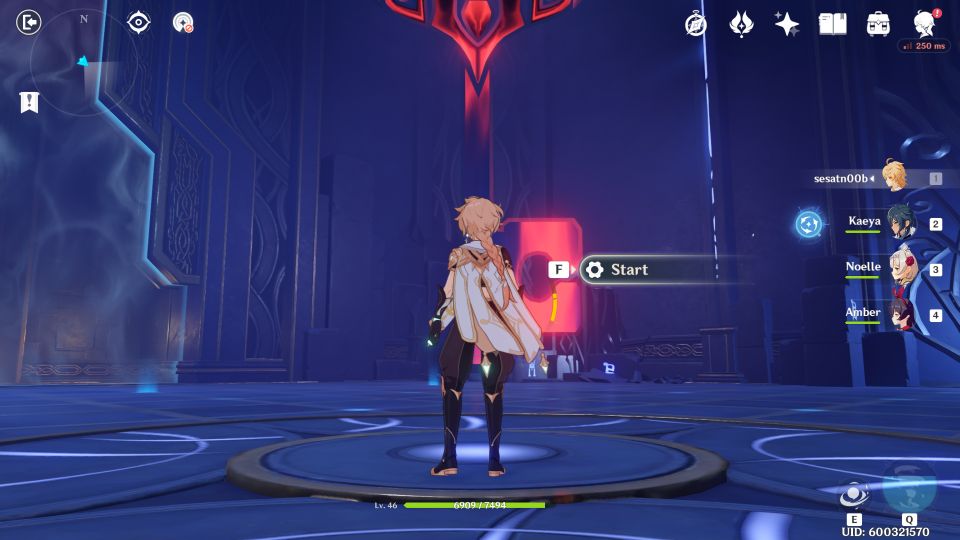 You have to defeat 9 opponents within 8 minutes. The strongest opponent is a hunter.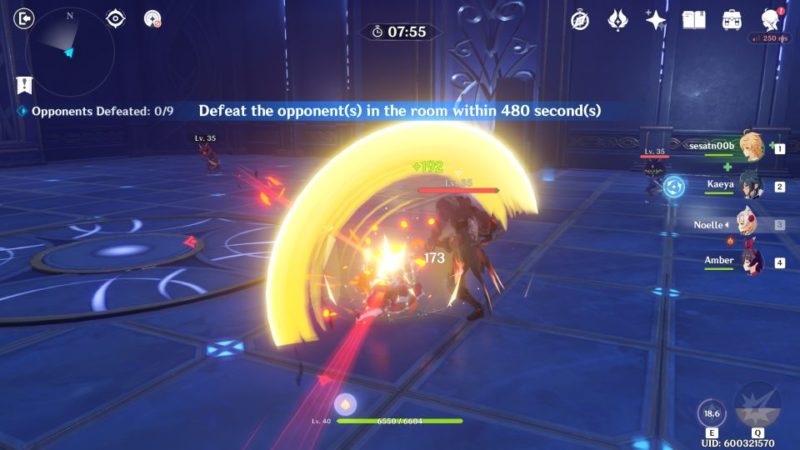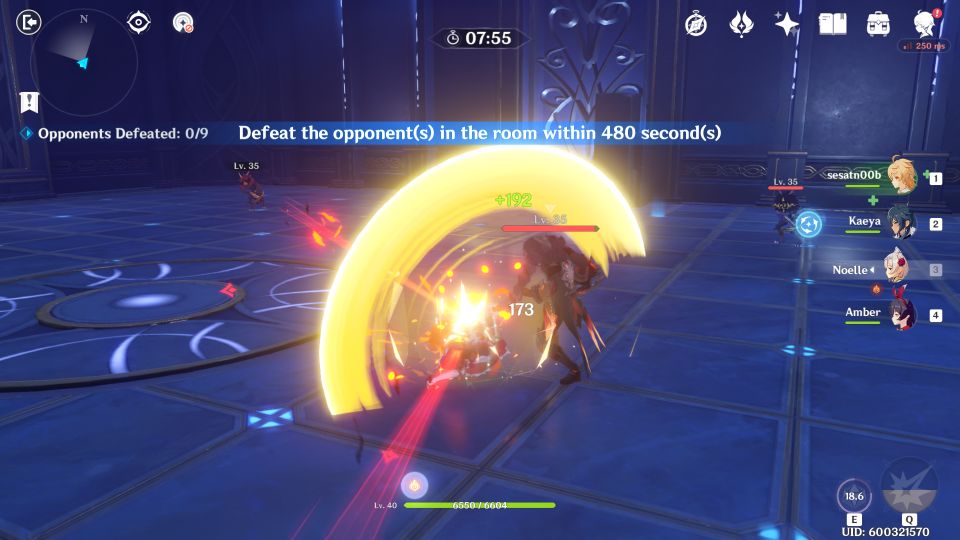 Continue to the next area
The path will be unlocked after you pass the challenge.
Here, just avoid the moving threads as you cross to the next area.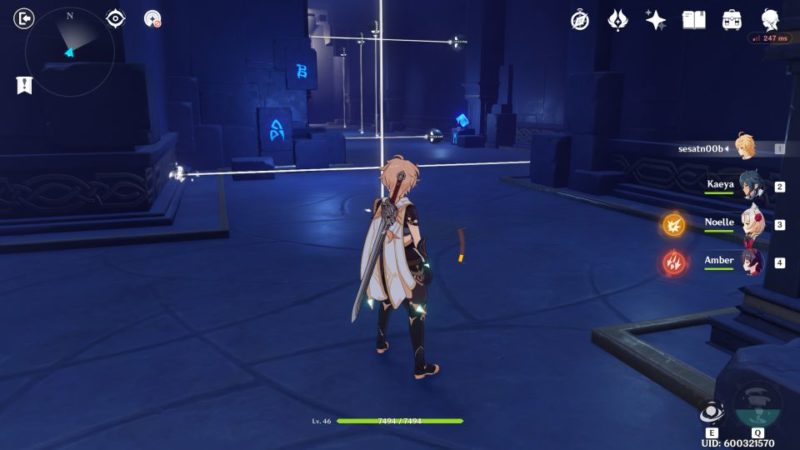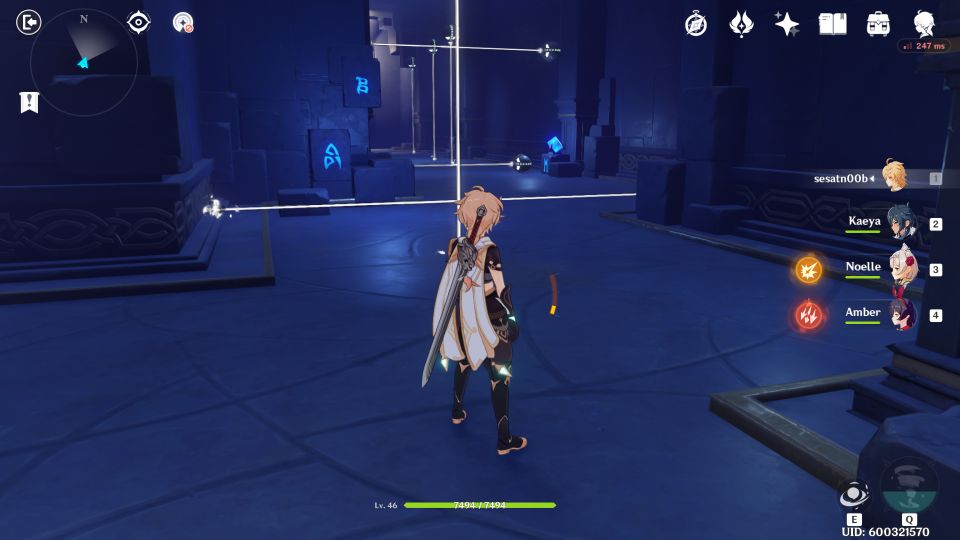 You'll reach another gliding part. Just get to the other side and take out the two hilichurls.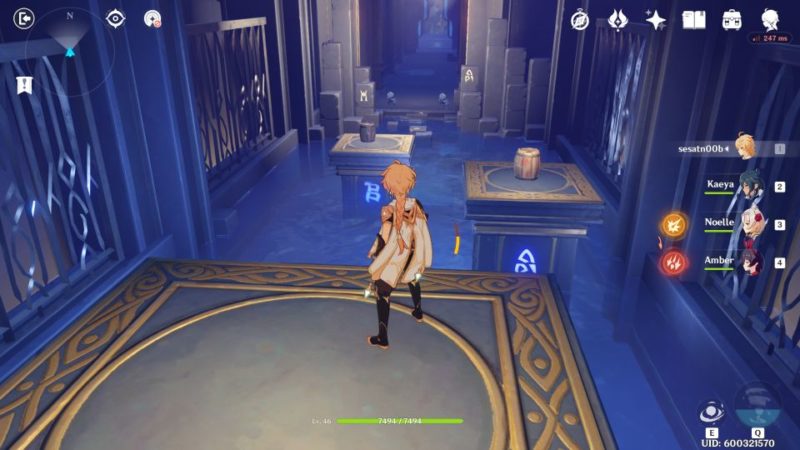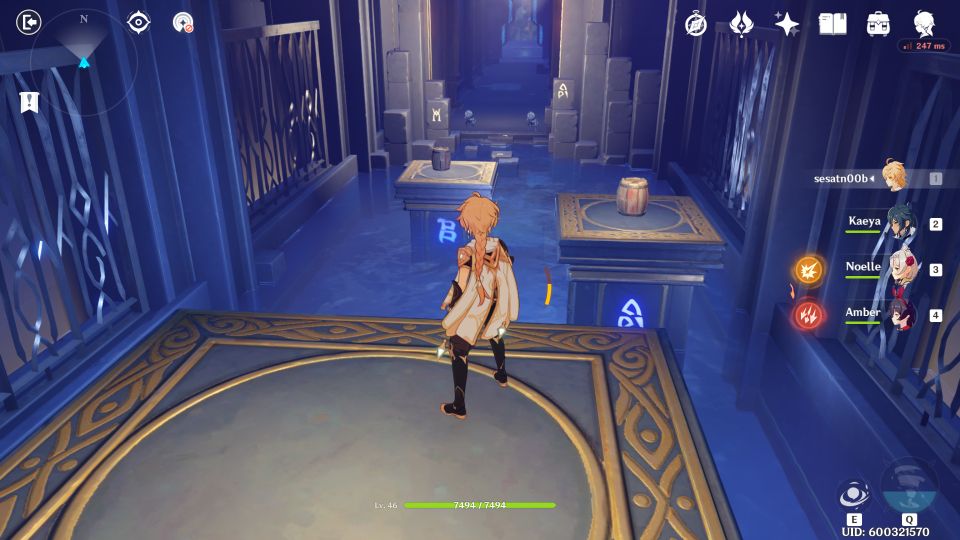 Defeat the Abyss Mages
As soon as you enter the next room, you will face two Abyss Mages.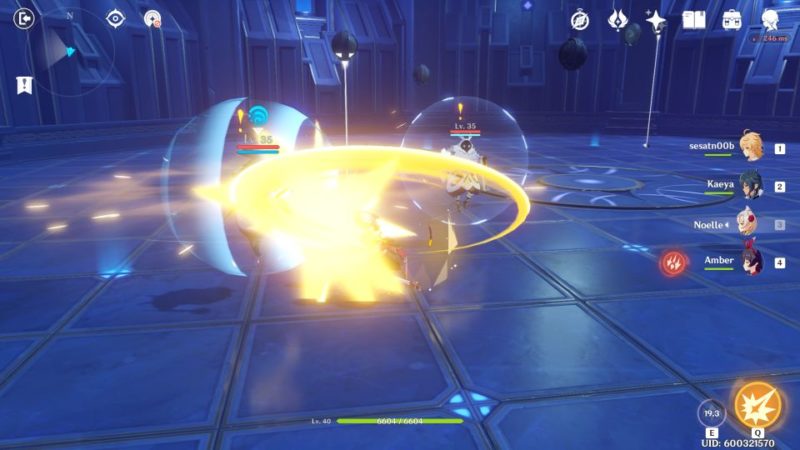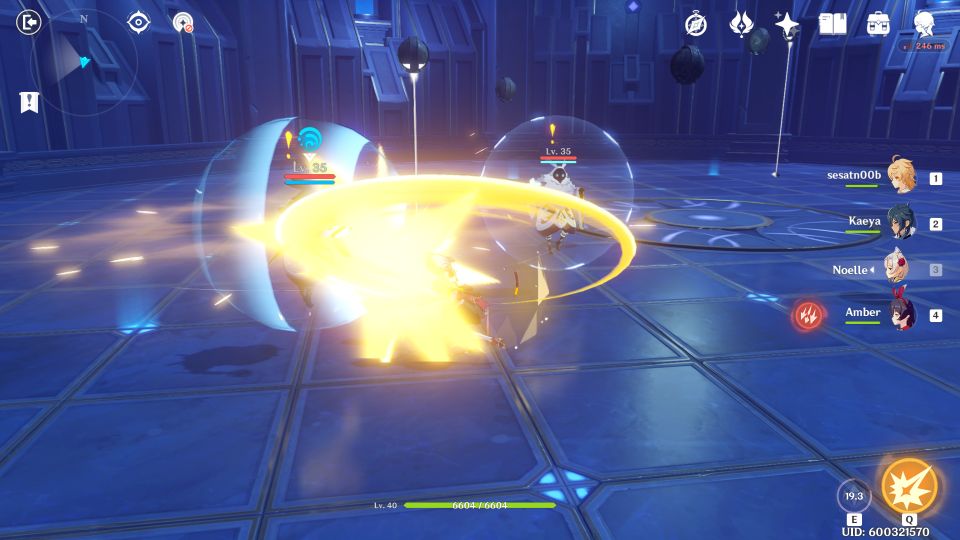 Defeat the Electro Hypostasis
After dealing with the Mages, go to the red key again and start the challenge.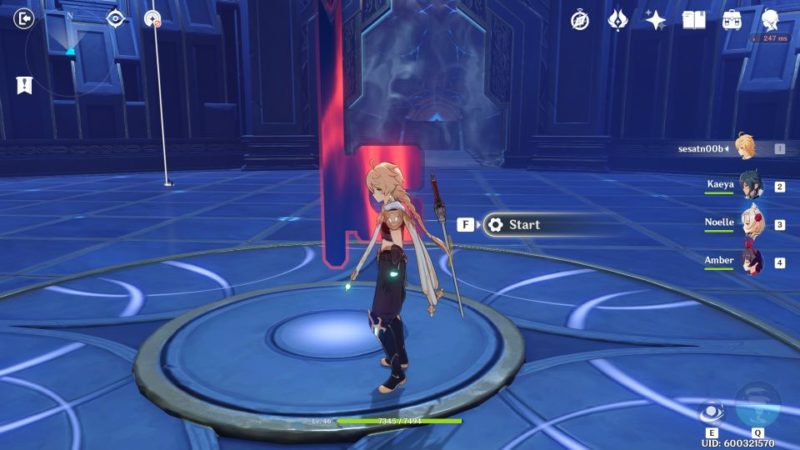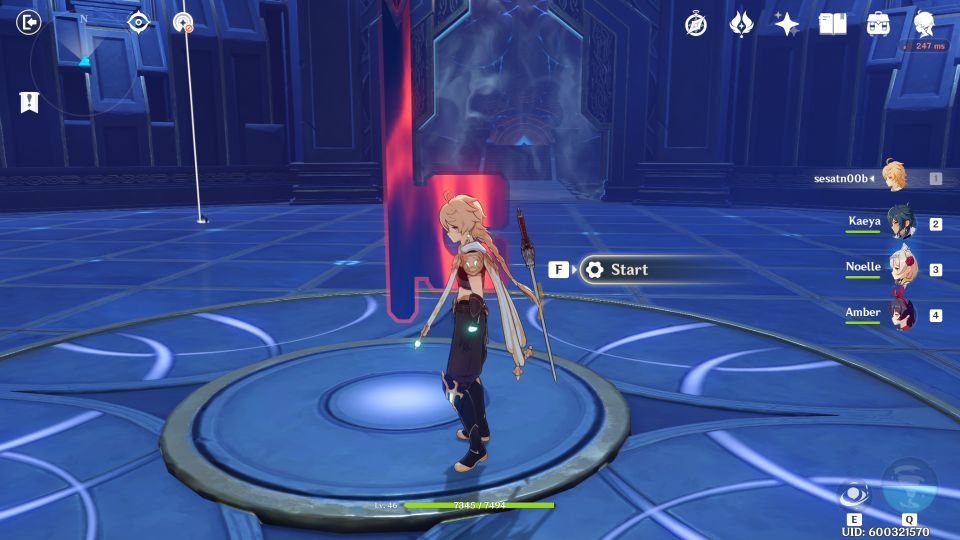 This time, you just have to defeat an Electro Hypostasis in 8 minutes. The fight isn't too hard.
Just avoid it when it's attacking. It has several attacks but they're mostly avoidable.
When it exposes its core and it's on ground level, you can use melee attack to deal a lot of damage. When it's floating with the core exposed, use a ranged character to attack.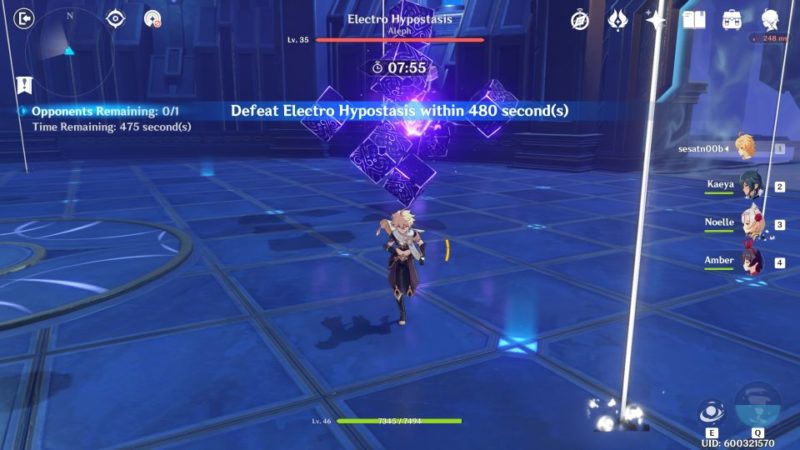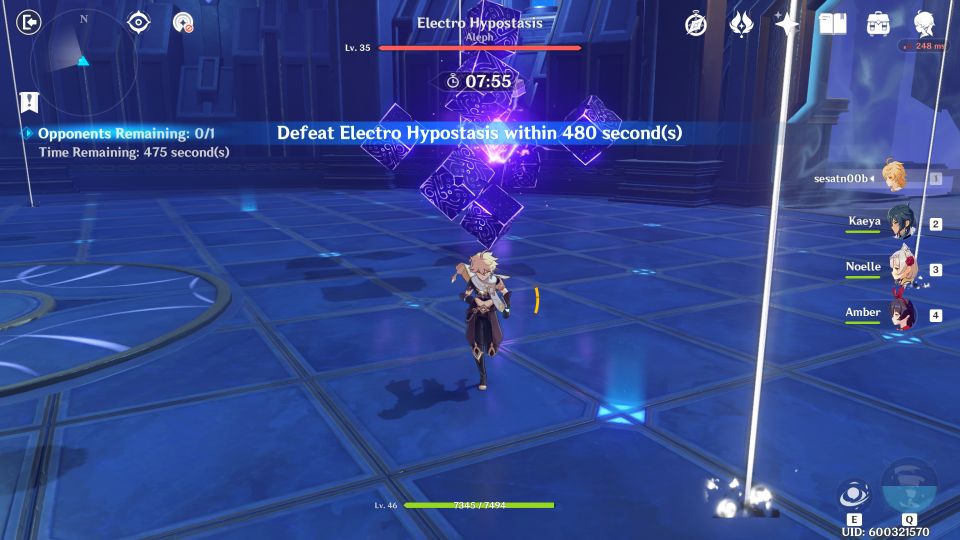 Just watch out for the healing part. When its health is low, it will heal and you'll see three crystals surrounding it.
You need to destroy the healing crystals as soon as possible. Only elemental attacks work.
Destroy at least 1 or 2 crystals first if you can't get them all in time. The Hypostasis will regenerate and you have to bring the HP down again.
The next time it heals, the crystals will appear again; but if you've destroyed some of them, only the remaining ones will appear.
Take out all of the crystals and you're done with the fight.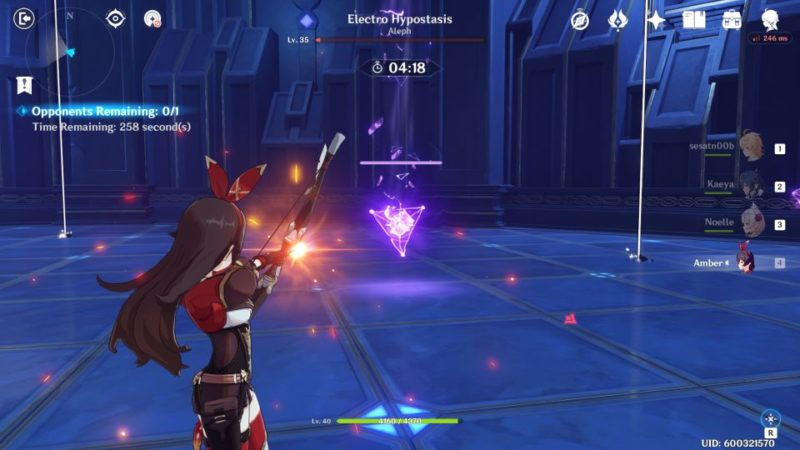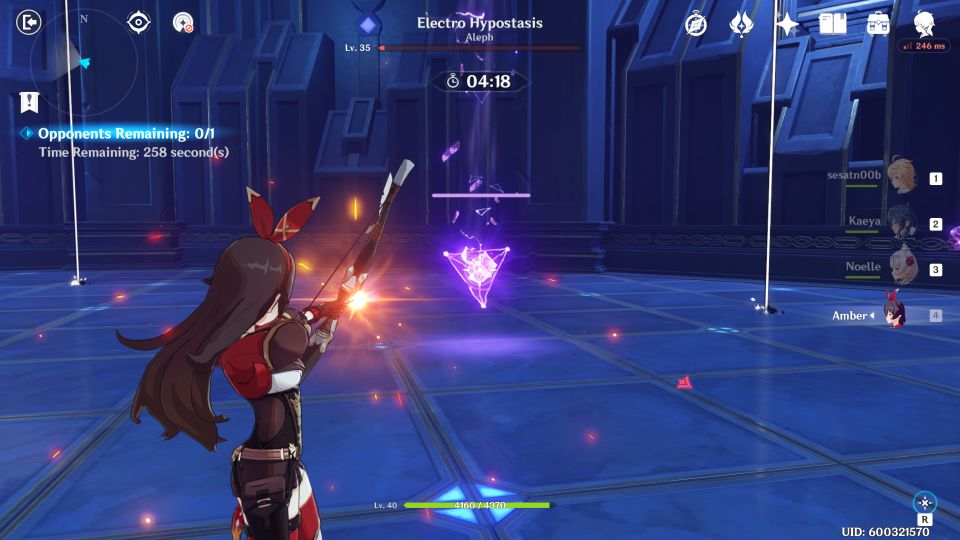 Collect the reward
After the battle, a Luxurious Chest will drop. Open it to get the rewards.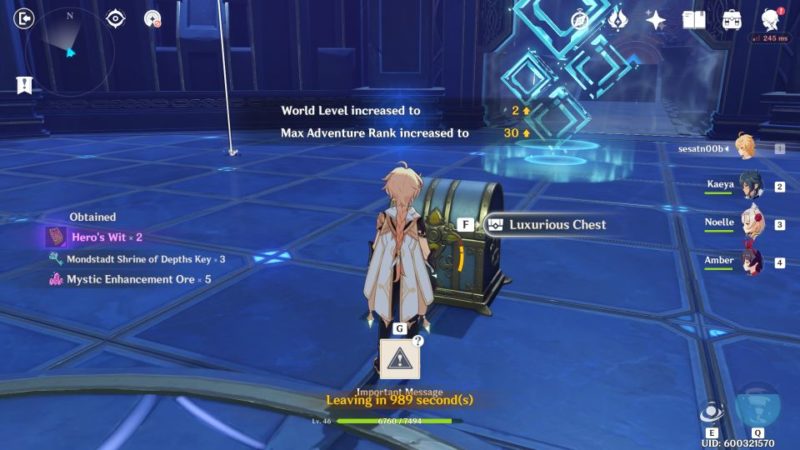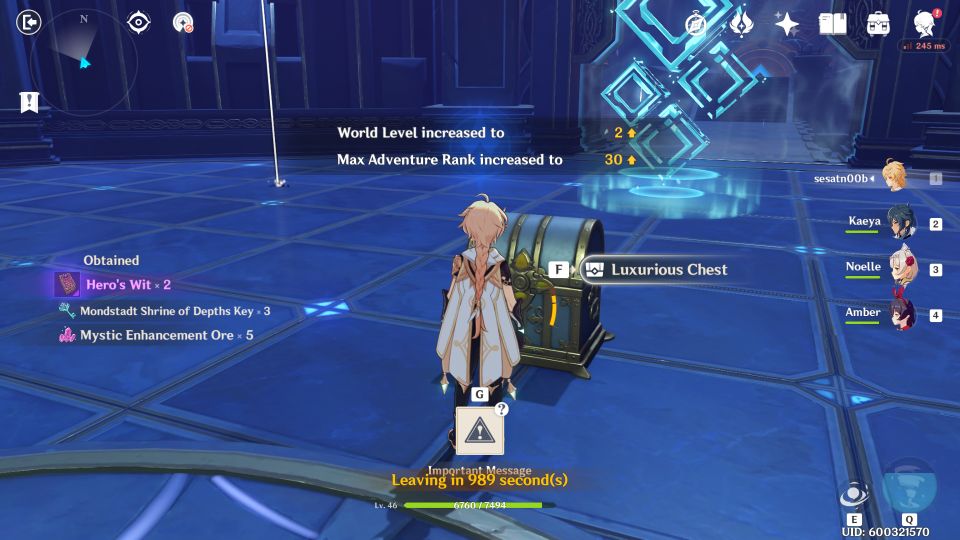 You will also increase your World Level, meaning tougher mobs will spawn.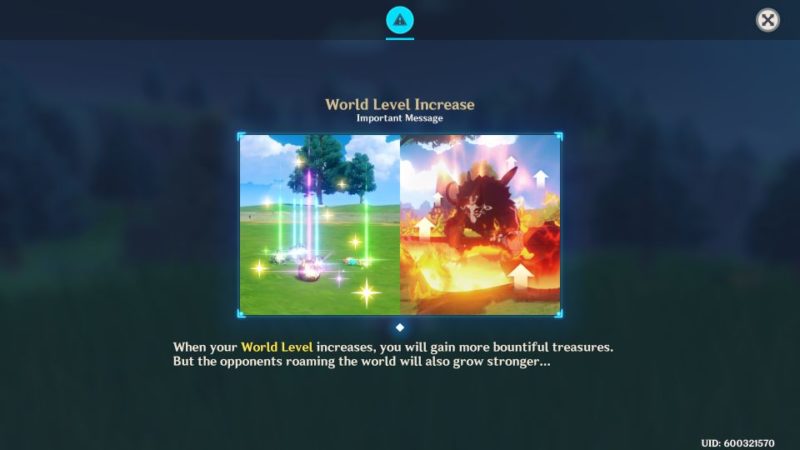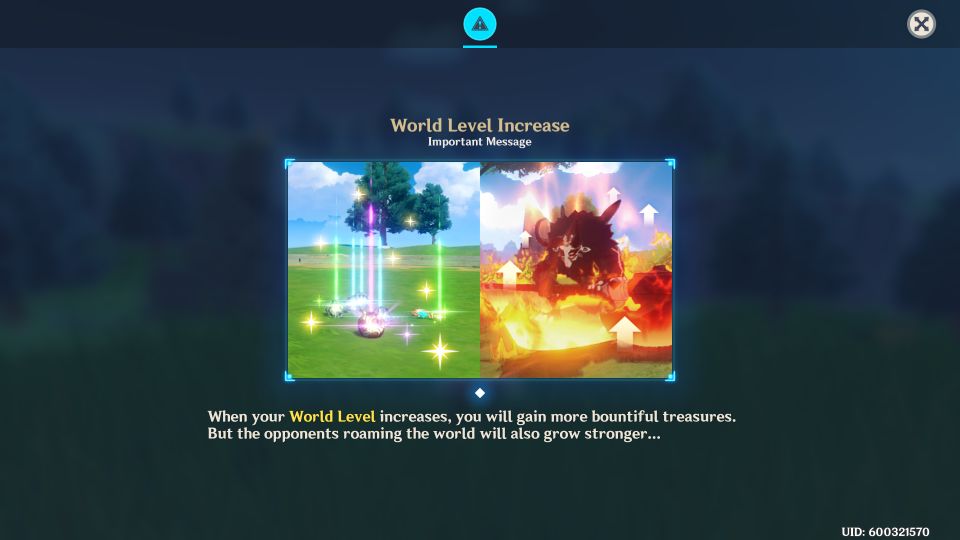 ---
Related articles:
Genshin Impact: Trails In Tianqiu Puzzle Walkthrough & Guide