Fallout 76 is going to be released in November 14th this year (2018) and it will be available on PC, XBOX and PS 4.
While waiting, why not check out some other games like Fallout 76 that are available now?
Here's a list of 10 alternatives to Fallout 76 that you can play today.
Also, if you want to be invited for the Fallout 76 beta, do check out this guide.
1. Fallout 4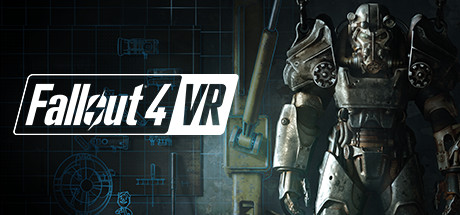 Visually, Fallout 76 looks just like Fallout 4, since they probably used the same game engine when developing this latest online multiplayer open world game.
In fact, I'm expecting Fallout 76 to just be an online version of Fallout 4 where you can build settlements together and defeat monsters as a team. The map of 76 will also be bigger to accommodate more players, but each map only has a dozen of players maximum.
In Fallout 4, you play as a survivor of one of the vaults who survived the nuclear war and begins his / her journey in this post-apocalyptic world. You will face all kinds of monsters including feral ghouls. It can be creepy at times since you're alone but you can unlock companions if you follow the main quests.
It's a huge open world with many places to explore and settlements to build. The fun part for me is building settlements where you need to add beds, food, drinks, electricity and defenses. It's a must-play game if you wish to embark onto Fallout 76.
2. Skyrim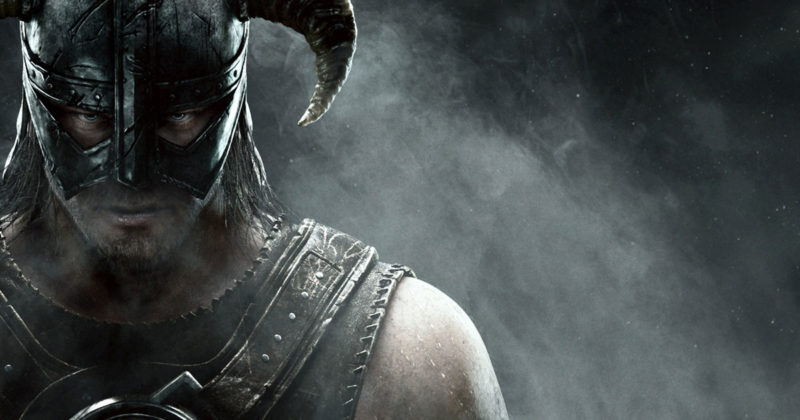 Also from the same game developer, Skyrim is also Bethesda's creation and is one of the best video games of all time. Skyrim is a huge open world game as well and the setting is medieval in nature, with some fantasy entwined.
You play as the Dragonborn, i.e. someone who has the capability to go against and defeat dragons. As the Dragonborn, you are able to use a few types of magic spells against your enemies, one which even became a meme (Fus Ro Dah).
There are both ranged and melee weapons for you to use, alongside your magic spells. As a RPG, there are plenty of quests for you to do, especially side quests that are never ending. If you're playing on PC, there are tons of Skyrim mods as well which is great if you have finished the main story.
Skyrim is a highly recommended game to play for all RPG fans, regardless of whether you're interested in Fallout 76 or not.
3. Horizon Zero Dawn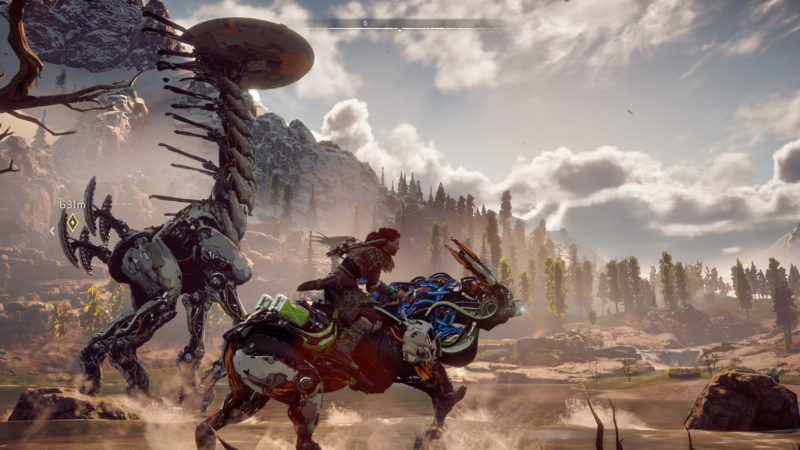 One game that is similar to Fallout 4 or 76 in vibes is Horizon Zero Dawn. They are all post-apocalyptic games, although Horizon Zero Dawn may look primitive at first.
In this game, you play as Aloy, someone who utilizes both technological and primitive melee weapons. There are also plenty of robot enemies that are sophisticated, each with its own characteristic. You have to learn how to defeat each robot individually as they have their own weaknesses.
If you're curious as to why the co-existence between primitive people and highly advanced robots, you need to play the game as it's revealed towards the end of the story.
It's definitely one of the better alternatives to Fallout 76 as far as post-apocalyptic open world games are concerned.
4. Witcher 3 – Wild Hunt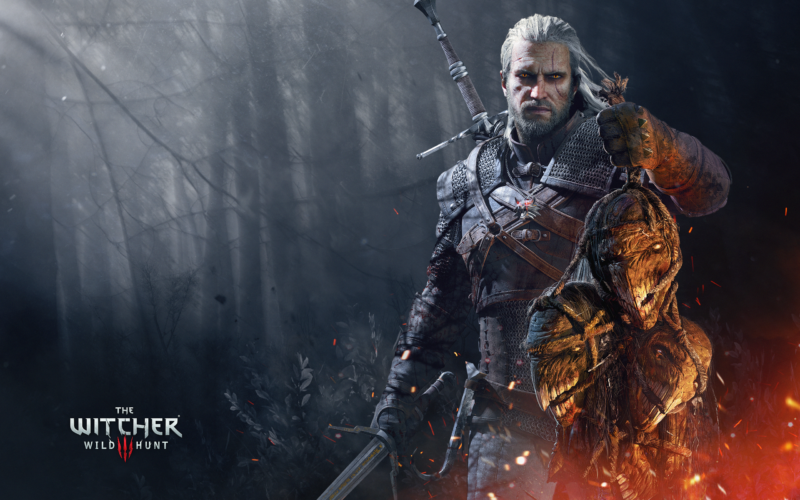 Witcher 3 was the game of the year a couple of years ago when it was released. It's often compared to Skyrim but is said to be even better than the latter.
In this game, you play as Geralt of Rivia, a Witcher (person who hunts monsters / evil things) and the story is that you're trying to find your missing adopted daughter. At the same time, another otherworldly force (Wild Hunt) is chasing after her as well.
It's such a huge game in terms of main quests, side quests and the map itself. You have the option of using melee and ranged weapons or even spells.
If you have played Fallout 4 and Skyrim in the past, you should check out Witcher 3.
5. BioShock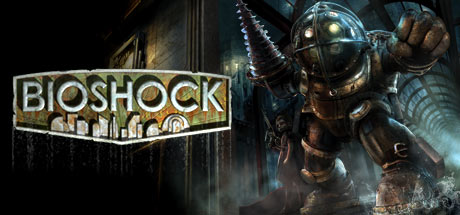 Like Fallout 76, Bioshock is pretty much FPS based but it does have some RPG elements to it.
The story is set in the 60s and there are plenty of twists and turns, so you should play it yourself to find out what happens. You play as Jack and your role is to go to Rapture to accomplish multiple objectives.
In this game, you can use both a weapon and a plasmid. Plasmids are used to lure enemies into traps.
BioShock is probably the oldest game on this list of 'best games like Fallout 76'.
6. Ark: Survival Evolved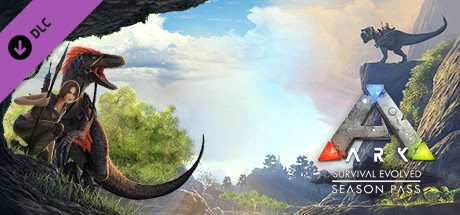 Ark: Survival Evolved may be different than Fallout 76 in setting but it's also an open world game. You play as someone stranded on an island filled with dinosaurs.
Your job is to build shelters, harvest resources, craft equipment, grow crops, do R&D and other things that are required for you to survive this harsh environment.
One unique feature is that you can actually tame dinosaurs and use them in battle.
There are actually "bosses" in this game, i.e. god-like mythical creatures that you can summon using certain sacrificial items. It's sort of the end-game feature where you can team up with other players and tamed dinosaurs to go against these extra huge creatures.
7. Mad Max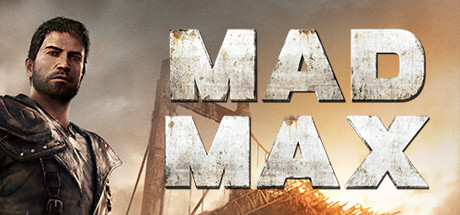 Just like the movie Mad Max, this is a game set in a post-apocalyptic world but the difference between this and Fallout 76 is that the former utilizes vehicular combat.
You play as Max, a lone warrior where you have to fight for survival. Many of the battles are with vehicles rather than just on-ground melee fight. You have to slowly gather more resources to upgrade the car, and these resources can be obtained from defeating other gangs of bandits.
Based on setting alone, it's a good Fallout 76 alternative.
8. Borderlands 2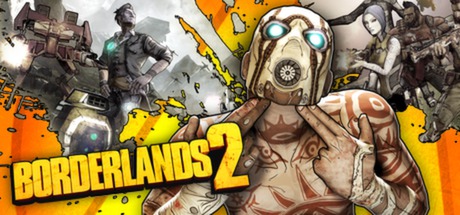 Borderlands 2 is known for its unique graphics which gives off a cartoony feeling towards the game. It's pretty much a FPS game but with some open world features (not exactly open world).
You have a few classes to choose from, each with different deadly skills. You can even play the game online with friends and have plenty of guns and mods to choose from.
There are also new environments to explore and enemies to kill in this 2nd installment. Do give this game a try.
9. Rust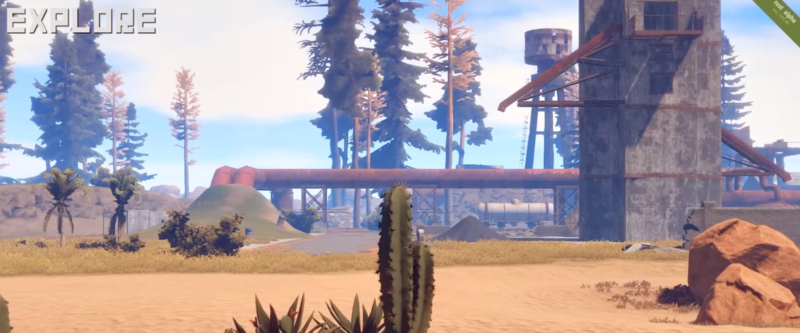 Next up is Rust, which is a rather new game released this year. It's a survival game where you first start as someone with no equipment and you have to work your way to gather resources.
The whole aim is to survive and you need to ensure that you have enough food, drinks and even a shelter. You can also form alliances with other players and form a settlement or a town for survival.
Think of it as a realistic version of Minecraft.
10. Fallout New Vegas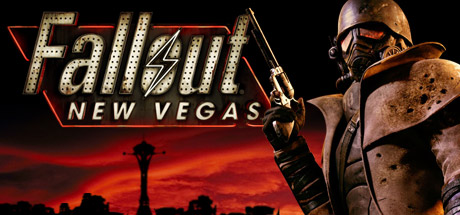 Last but not least, Fallout New Vegas is highly considered to be the best game in the Fallout series. If you want to play a game pretty identical to Fallout 76 minus the online features, then New Vegas is for you.
The setting is pretty much Las Vegas but one that is destroyed by a nuclear war, and filled with weird creatures or opposing factions. Hence, the title New Vegas.
New Vegas has plenty of new guns to choose from, if compared to the predecessor Fallout 3. If you love survival games with plenty of weapons and barren wastelands to explore, New Vegas is a good alternative to play.
Best games like Fallout 76?
We have listed ten alternatives to Fallout 76 which is going to be released this November.
If you do know of other more suitable games that should have been listed here, do let us know in the comments below!
---
Related articles:
Fallout 76: First Contact (Walkthrough And Guide)
Games Like Fallout 4 – Top Ten Alternatives To Play Today
Fallout 4 Best Companions – Top Ten List Including Companion Perks
Games Like Cyberpunk 2077: 10 Alternatives To Play Today
Fallout 4 Hacking Guide – How To Hack Into Terminals
Best Melee Weapons In Fallout 4
Fallout 4 Best Perks (Updated 2020)