A stark contrast from the offerings of previous Fallout games, the perks in Fallout 4 are much more streamlined while also allowing you more freedom to build the character you've always dreamed of.
But, with a plethora of options comes the confusion of trying to find out which ones are the most effective. You can't exactly just pick everything because it will literally take you hundreds of hours to do that.
Lucky for you, we're here to help. Whatever your ultimate goal for your character is, here are Fallout 4's best perks to choose from.
1. Locksmith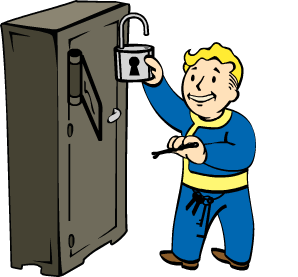 Base requirement: Perception 4
Some perks are nice to have, while others are fun to use. This perk is none of those. It's neither fun nor nice to have. It's a must-have and essential to gameplay given that Fallout 4 has as many locks for you to pick as the hours of gameplay.
In short, this perk is a no-brainer.
Don't think of maxing this perk later on, either. As easy as it sounds to tell yourself that you'll backtrack to inaccessible and locked places later on in the game once you have upgraded this perk, you probably won't have time to do that given how big the map is.
Save yourself the trouble by making sure that your character can start unlocking master-level locks ASAP.
2. Strong Back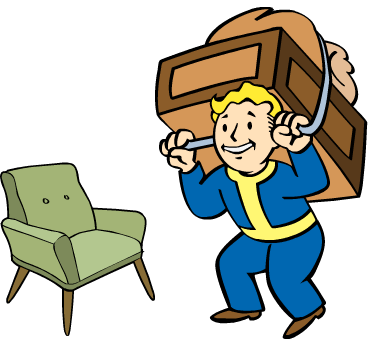 Base Requirement: Strength 6
Getting Strong Back is a pretty good reason to get six points into the Strength category immediately.
At Rank 1, you get to carry an extra 25 weight. That immediately doubles to 50 once you hit to Rank 2. While you don't get to carry more with Rank 3 and Rank 4, you do gain the ability to sprint despite carrying a lot and fast-travel even when you're overweight.
With combat and looting both pretty much an integral part of Fallout 4, the ability to carry extra armor, weapons, and loot to either kill and sell off is nice to have.
Read also: Fallout 4: How To Get More Settlers To Your Settlement
3. Lone Wanderer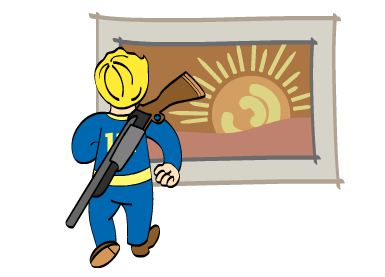 Base Requirement: Charisma 3
For those who like to ride solo, Lone Wanderer is the best perk there is in Fallout 4. Even if you've thought of getting a companion, the benefits of this perk might just outweigh your need to get a buddy or two since it essentially works as a pseudo Strong Back and Toughness.
At its first level alone, you increase your carry weight by 50 and lower the damage you take by as much as 15%.
At Rank 2, that becomes 100 and 30% respectively. At Rank 3, you get a nice 25% bonus to the damage you inflict, and with Far Harbor, you gain 25 more action points at Rank 4.
If you're worried that this perk won't let you travel with anyone ever again, including Dogmeat, then don't be.
You can still travel with your pooch, and with man's best friend in tow, you've got everything else to survive in the desolate, open-world environment of Fallout 4.
4. Idiot Savant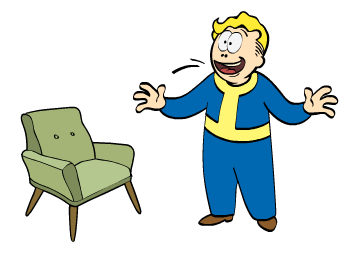 Base Requirement: Luck 5
Sometimes to survive, it's better to be lucky than to be smart. That holds true in Fallout 4, at least, as far as the Idiot Savant perk goes.
Essentially turning your character into one of the dullest tools in the proverbial shed, you sacrifice "smarts" for a chance to achieve huge XP bonuses every time this perk activates.
The dumber and lower the intelligence of your character is, the more likely that lady luck will shine upon him or her.
For an #unethicallifehack, save your game before just right before completing a major quest and keep on repeating until the perk activates upon completion. This helps you level up many times faster.
5. Bloody Mess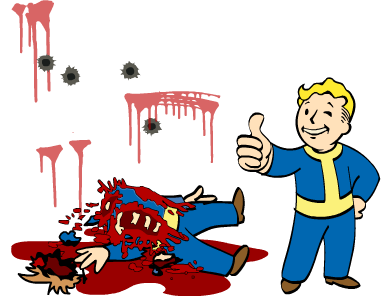 Base Requirement: Luck 3
Gore and Fallout 4 just go so well together, and if you're one for wanton mayhem and seeing your enemy's bodies explode into literally a bloody mess, this perk is for you.
Mind you, it's not just for mindless fun either.
As admittedly enjoyable it is to see enemies exploding left and right, Bloody Mess also helps increase your damage output. As an added bonus, if you max the perk, there's a chance that any explosion triggered by your attacks will affect other surrounding enemies.
Now, ain't that just lovely?
6. Lifegiver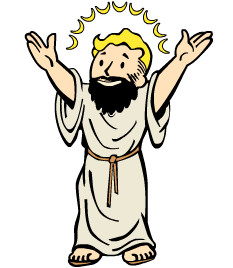 Base Requirement: Endurance 3
From the flashy (and bloody), we got to the less glamorous but more essential perk that you'll have a hard time surviving without, especially on tougher difficulties.
With an extra 20% health added on Rank 1 alone, and another 20% on Rank 2, Lifegiver is a pretty nice work. But, it's the Rank 3 upgrade that makes it worthwhile because of how it gives you the ability to regenerate 0.5% of your total health every second you're out of combat.
That number may not seem like much, but considering how much time you'll be spending wandering about and looting, every bit of health regeneration counts.
Not to mention, it allows you to free up more space for weapons and ammo in your inventory.
7. Aquaboy/Aquagirl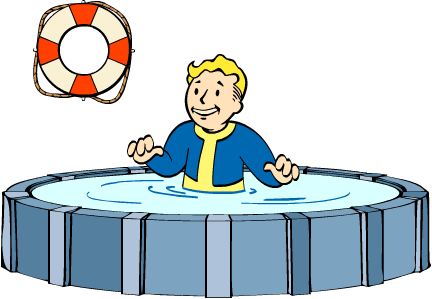 Base Requirement: Endurance 5
This is perhaps the most underrated perk, and is something that most people don't get. But, in a map that's like literally half water (polluted and filled with radiation, but water nonetheless), having the ability to jump in and swim without taking any damage is heaven-sent.
Usually, you'll end up dead as soon as you even dare to jump in the irradiated waters of Fallout 4. However, with the Aquaboy/Aquagirl perk, you can swim freely as you like and enjoy a couple of nifty bonuses at the same time.
Even just Rank 1 is good enough. If you do get Rank 2, you'll be able to turn yourself completely undetectable when fully submerged in water.
This will make it a lot easier to take out those annoying shore camps while also allowing you to escape quite a number of indoor areas if you find yourself in a pinch.
8. Local Leader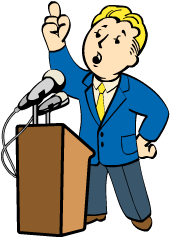 Base Requirement: Charisma 6
There's nothing better than being the boss, and that's exactly what you get with the Local Leader perk.
By investing 6 points into Charisma, you gain the ability to create a supply link between your settlements. This will make it easier to get the materials you need anytime you might need them.
That makes looking out for your settlers a lot easier and crafting less of a chore.
If you're really all in on being the boss, you can invest in Rank 2, which allows you to build stores in your Settlements.
This gives you even more income and resources to work with, something that you can never get enough of in Fallout 4.
As an added bonus, your conversations start to get a whole lot better, even with just six points in Charisma for unlocking the Local Leader perk.
It's definitely one of the best perks in Fallout 4.
9. Armorer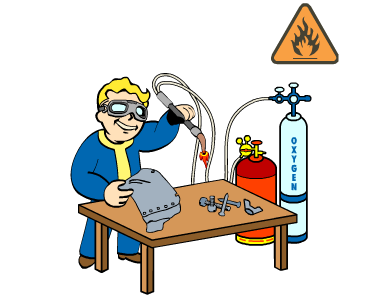 Base Requirement: Strength 3
Weapon-class perks are awesome, and if you're included to go that route, then do you. But, we're going with Armorer because, unlike weapon-related perks that apply only to the specific type of weapon they are intended for, which severely limits the amount of benefits you get per skill point invested, the Armorer perk is useful to just about any character you can think of creating.
Unless, of course, you plan on going naked the whole game, which, is doable if it hasn't already been done.
This perk is another good reason why you'll want to invest a bit more on Strength early in the game. Having good armor is incredibly during early skirmishes and your chances of surviving can only improve as you upgrade your armor.
Plus, you can apply all sorts of mods to all kinds of armor in the game with the Armorer perk, especially once you level the perk up to Rank 4.
While it will certainly take a while to get this perk to at least Rank 3 (you'll need to be level 25 first), it's well worth the wait.
After all, you know what they say, it's better to be safe than sorry, and your heads and limbs will be safer with a high-level Armorer perk.
10. Penetrator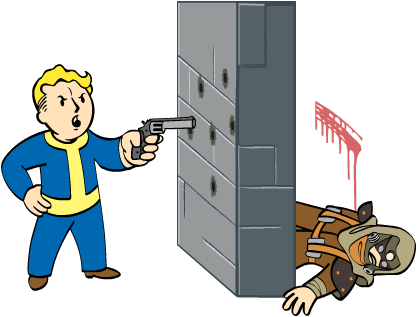 Base Requirement: Perception 9
If you're a VATS user, the Penetrator is a must-have perk. Otherwise, this isn't really worth the skill points because of how much you'll have to invest in it just to make it easier to kill a few enemy types. But, then again, that's all up to you.
Basically, what this perk does is that it allows you to shoot through walls and other types of cover to kill enemies at a slight penalty to accuracy at Rank 1.
At Rank 2, the penalty in accuracy is removed, and you're free to shoot away as if there was no cover.
This is a particularly useful perk for VATS users because of how much cover there is in Fallout 4 and how many enemies are using them to their advantage. Not to mention you can use this to severely damage or even one-hit Sentry bots since this perk allows you to penetrate their armor and hit their fusion cores directly.
The perk also applies to terrain and enemies that cover their weak points, making it great for mirelurks and the likes.
As an added bonus, the perk allows you to shoot through two NPCs or enemies – literally hitting two birds with one stone.
Do you agree with this list of best perks in Fallout 4?
If you noticed how we didn't really recommend investing in Intelligence and any related perks, that's because they're not really all that helpful. Hacker is a nice perk (for hacking), and so is Gun Nut.
But, neither really makes you more survivable in the long run. At least, not as effectively as the perks we suggested above. Besides, you got to stay dumb if you want lady luck to keep on shining upon you.
Having said that, these are (what we feel) the 10 best Fallout 4 perks that will make your life in the wasteland a whole lot easier.
This article was written by a gamer named Ray.
---
Related articles:
Best Games Like Fallout 76 – 10 Alternatives To Play Today
Yakuza Kiwami 2: How To Sell Silver Plates And Other Items
Fallout 4 Best Power Armor – How To Find The X-01 Suit
8 Multiplayer Horror Games To Check Out In 2020
Best Sniper Rifles In Fallout 4
Fallout 4: Best Melee Weapons To Choose From
Best Games Like Spore That You Can Play Today
Best Steam Games Under $10 [Updated 2019]
16 Games Like Life Is Strange To Check Out Today