Animal Jam is a virtual world that was launched mainly for children in 2010 together with the National Geographic Society. After 8 years, the user base is said to have reached 160 million!
This game is basically about social interaction, learning more about zoology, mini-games, adventures and so on. It's one of the most popular games of its genre.
As this game grows in popularity, many wonder whether there are other games like Animal Jam developed. Of course, the answer is yes. Whenever a game becomes popular, many new similar ones would follow suit.
Here are some of the games that are similar to Animal Jam.
1. Fantage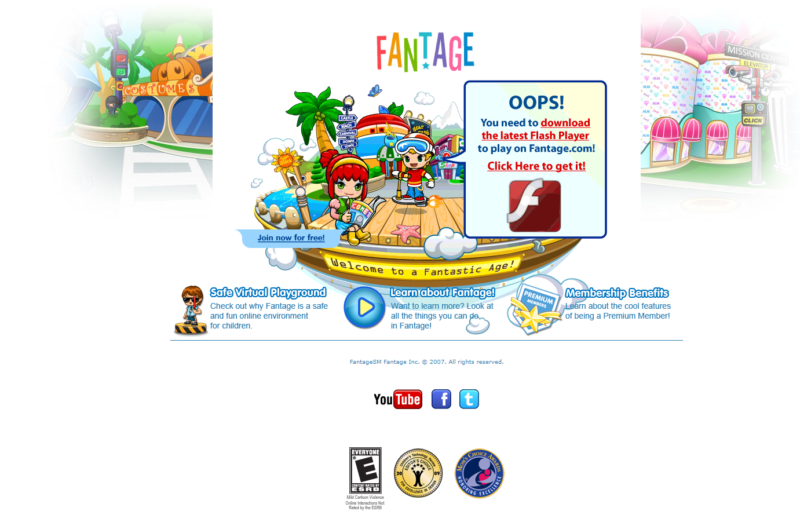 Fantage is considered as an MMORPG where you have a virtual world with online games and activities to do.
Players use avatars and they can customize the appearance according to how they like it, using items like accessories and clothing.
Players can also have a basic house and are allowed to open their home to everyone else, their friends or just to themselves. There are also 13 main places to explore in this game, including Beach and Castle.
At one point of the game, they even launched pets for players and also farming capabilities later.
It was first launched in 2008 but by 2014, it had over 30 million users registered with the platform. Like Animal Jam, Fantage is designed for kids aged below 16.
Note: Based on latest news, Fantage is closing on the 30th of June 2018.
2. Lady Popular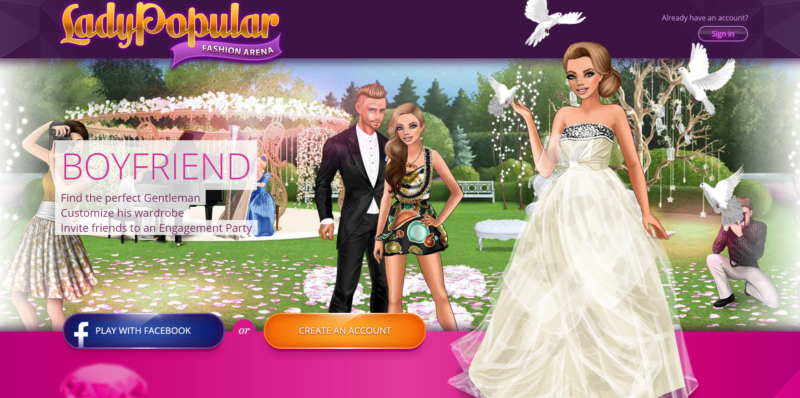 Another similar game is Lady Popular and it's a browser game. It was first released in 2009 and it's basically a dress up game aimed at female players. It is said to have over 8 million users registered with the site.
How it works is that each player has a female character called Lady and the player can customize its appearance in terms of makeup and so on. Players can also make clothes for the Lady, rent an apartment, socialize with other players and so on.
As it's a social interaction game, it has a lot of features but it's target audience are girls.
3. Feral Heart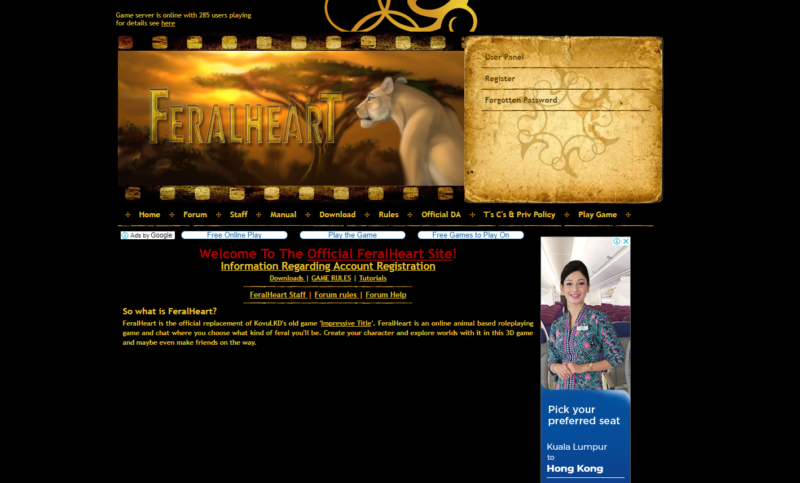 Next on the list is Feral Heart, which is a 3D RPG on browser. It was launched sometime in 2011 and in this game, you can choose to be a canine or a feline.
There isn't that much to the game, except that you can customize the models by adding textures with colors and so on, or you can also play as default.
There are also many official maps for you to play in, like Temple of Dreams or Lost Cave.
4. Roblox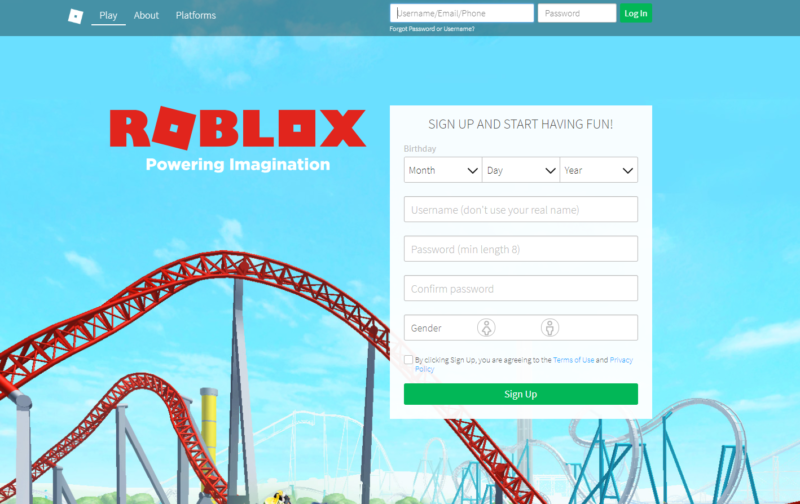 Among all of the games like Animal Jam listed here, Roblox is a much more technologically advanced game. It allows kids to play together in an immersive 3D world.
It is also available on smartphones, computers, Oculus Rift or even the HTC Vive. Players are allowed to create ultimate theme parks, compete in racing courses, star in fashion shows, become a superhero or just chill with friends.
Roblox apparently gets 23 million new players each month and has a peak of 1.9 million active users at the same time.
The unique thing about this game is that game developers can actually get paid quite a lot for designing new in-game features. About 53 million dollars has been paid to community developers.
Read also: Games Like Roblox
5. Poptropica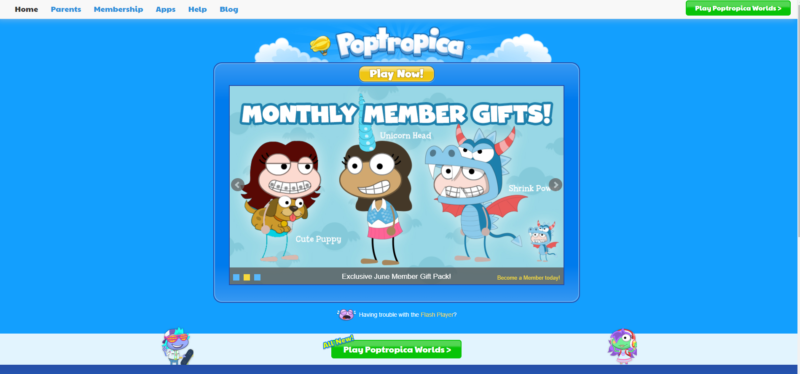 Poptropica is an online RPG developed by Pearson Education and is aimed at kids as well. It was developed sometime in 2007.
In this game, users can go to different in-game islands and compete in games or communicate with other players. Each island has different difficulties but can be solved by completing goals and undergoing obstacles.
Players who complete those islands get credits to buy other in-game items. At one point, it had over 500 million registered users. The game was later sold to Sandbox Partners in 2015.
6. Wizard101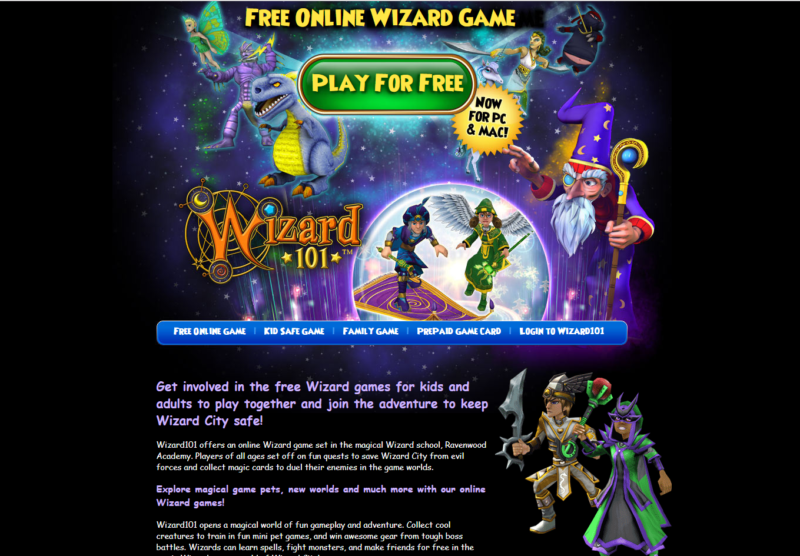 Another alternative to Animal Jam is Wizard101. As the name suggests, children can play as wizards to save the city from evil forces and collect magic cards.
If you love games involving wizardry, it might be suitable for you. As a wizard, you can learn spells, go against monsters and even make new online friends.
There are also magical pets for you in this game, alongside decorating castles and magical gardens.
7. OurWorld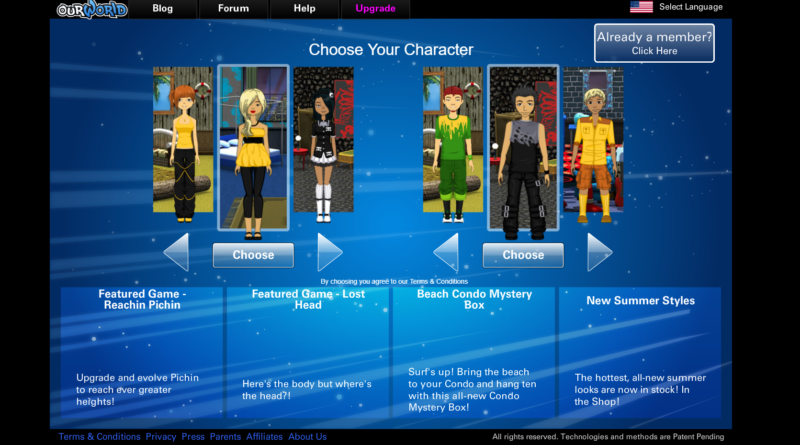 OurWorld is another virtual world where you have your own avatar and you can live in a condominium. It has an in-game currency called Flow that can be earned by activities like dancing, talking, eating and playing games.
This currency can also be exchanged for EXP or coins. There's also another item called gem, and you need both coins and gems to buy items for the avatar.
It's like a 100% social interaction kind of game, where you can have new friendships, give presents, mail each other or even participate in contests. Interestingly, you even have marriage and adoption features in the game.
It does sound like a kid version of Second Life.
8. Habbo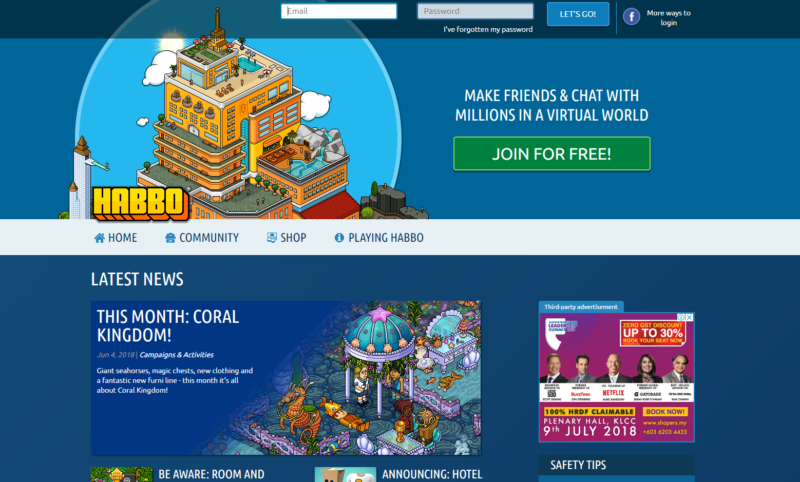 Habbo is also another well known social network service or game for teens. It used to be known as Habbo Hotel.
This site began sometime in 2000 and it catered to over 150 countries. In 2012, it had over 273 million avatars already registered with the platform. Habbo is mainly for teens, instead of young children below 12.
You can create your own avatar, make friends, build rooms, design and even play games. It's sort of like a virtual world. You can pretty much do whatever you want, like build stuff or even become a nurse.
9. Pirate101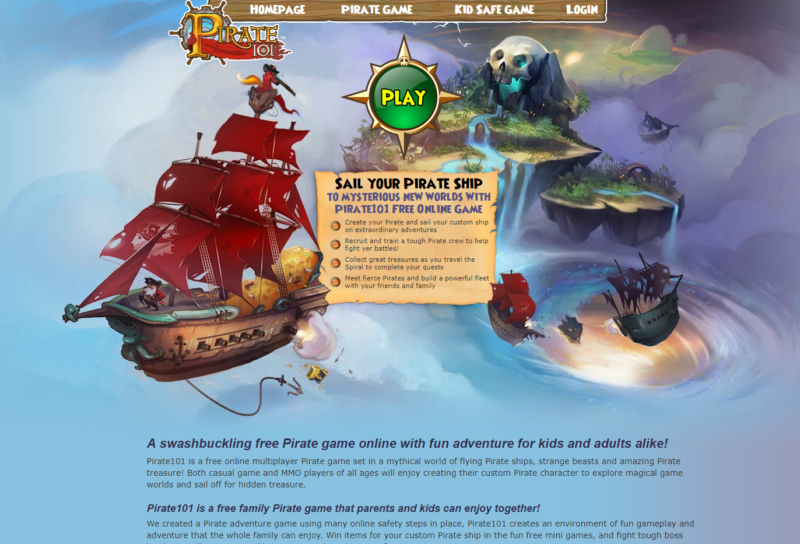 Next on the list is Pirate101, which is obviously a pirate-themed MMORPG. If the name is similar to Wizard101, it is no coincidence. They were developed by the same people.
How this game works is that you have different worlds and the game has books and chapters, meaning separate areas you can play. You do have to purchase access for certain areas.
There are other activities to do as well, like PvP, training pets, pet sparring and even housing.
10. Dogzer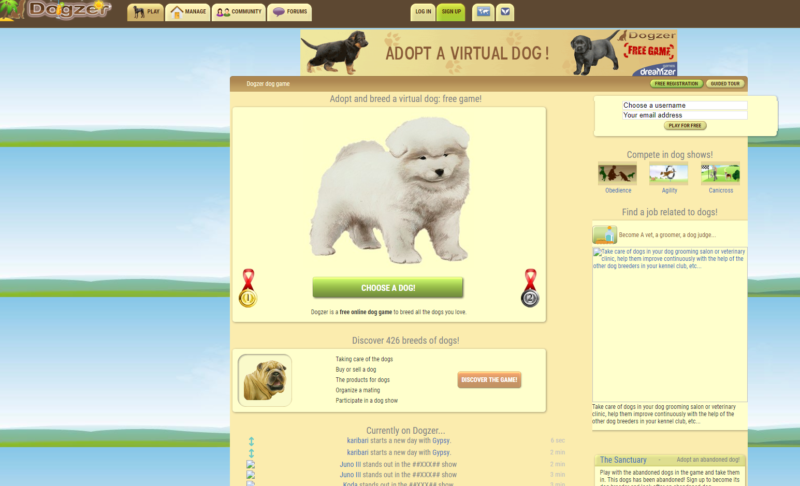 Dogzer as the name suggests, is an online game revolving dogs. You can breed your own virtual dog by adopting puppies.
You have to treat your dog, feed it, register your dog for dog shows, bring it to a grooming saloon, veterinary clinic and so on. It's basically everything you would do to take care of a dog, but virtually.
The funny thing is that you can even have jobs related to dogs, like becoming a groomer, dog judge, a vet and other similar jobs. Like other games mentioned here, it's free to play.
11. Herotopia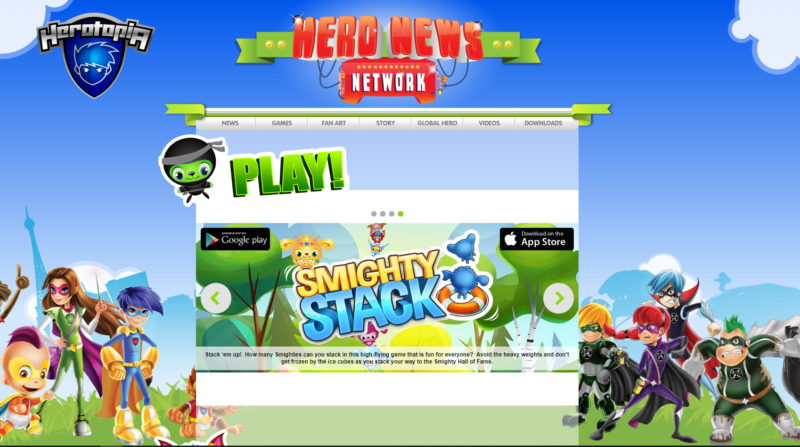 Another game similar to Animal Jam is Herotopia. It's a flash based MMORPG launched in 2011.
As the name suggests, it deals with superheroes. As a superhero, you have to confront a gang called Bully Bunch that plays pranks in the game. You will have to create your own avatar and choose a super power.
In this game, you have to go around the virtual world to look for clues and play games which utilizes reading skills, geography and other educational skills.
12. Bin Weevils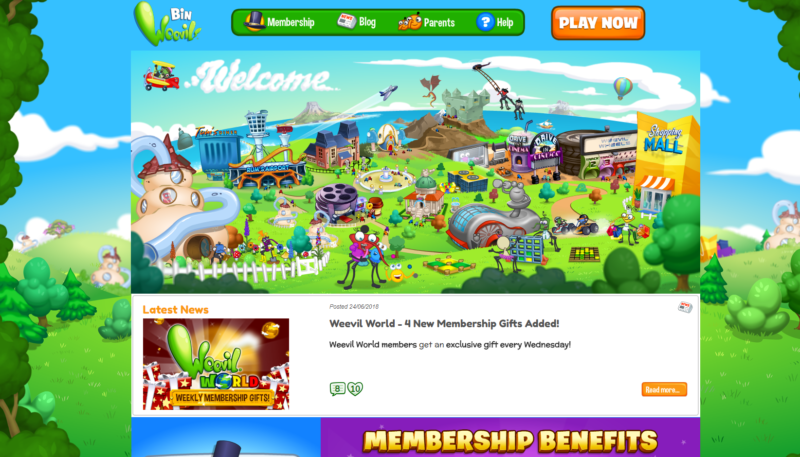 Bin Weevils is a relatively older game as it was launched in 2003. It's an online 3D virtual world game that uses flash.
Players have to use creatures called Weevils and the setting of the game is actually a bin. You have your own nest which is your in-game house. You need to buy items and put them in your nest to customize the nest.
You can even build rooms, a cinema, a garden and so on. To have more features, it requires a paid membership.
13. Amazing World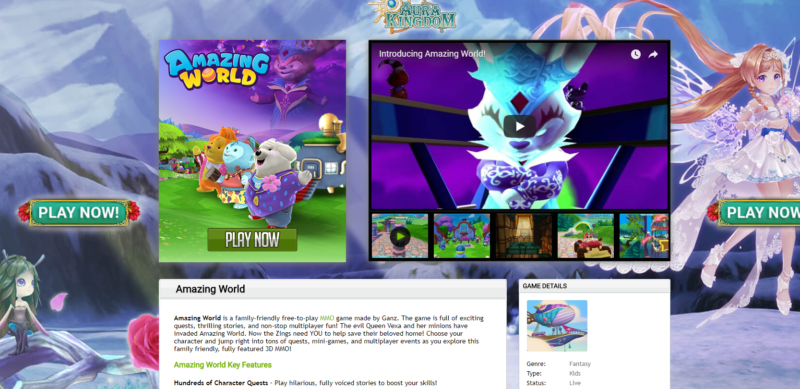 Amazing World is a MMO game that is family friendly. In this world, you're invaded by an evil queen and her minions. What you have to do is to stop them (of course).
You have to choose a character and you have plenty of games, quests and multiplayer events to participate in. You can even decorate your house and your yard with hundreds of different items.
There are plenty of things to do like fishing, treasure hunting, dressing up, collecting items and so on.
Read also: Overwatch Alternatives
14. Horzer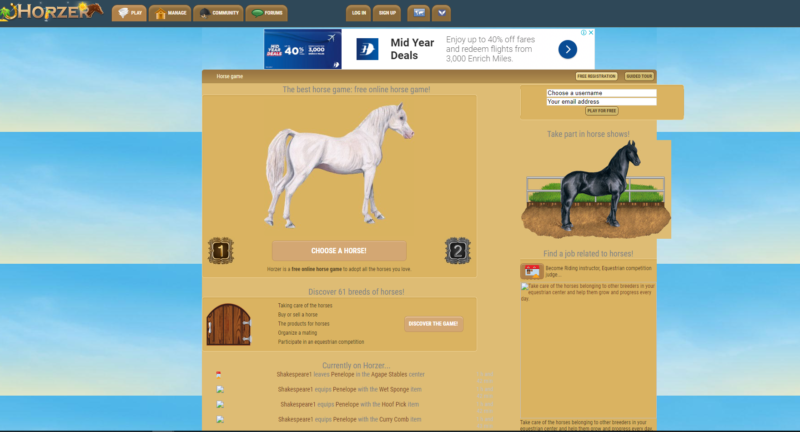 Like Dogzer, Horzer is an online game to breed horses instead of dogs. You can choose to adopt a virtual pony or a virtual horse.
What you have to do is to take care of it and keep it healthy. You can take part in equestrian activities or even go horse riding to improve your horse.
You can even manage your own stables and look after those horses and ponies.
15. Fishao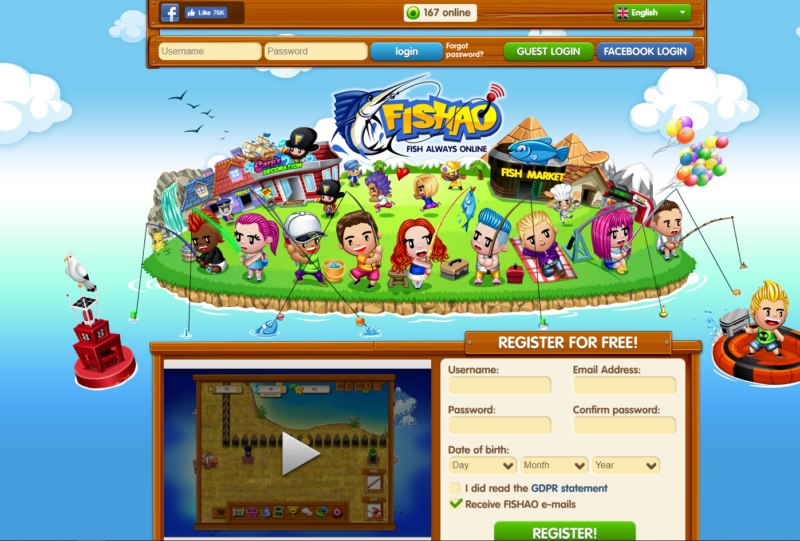 Fishao stands for Fish Always Online. It's not a new game and it's basically a virtual fishing game. There are hundreds of fishes to capture and you have different rods or baits in the game.
You can customize your character, socialize with other players, make friends, join competitions, decorate your house and even breed new fish.
Other games like Animal Jam
This list is not complete and there are other similar games like Animal Jam in the internet. That said, most of the popular ones that are pretty similar have been mentioned above.
Here are some of the alternatives not mentioned yet.
Virtual worlds are pretty popular especially in the past. After social media networks went mainstream, some of them may have lost popularity.
Furthermore, there are plenty of great high resolution games in the market these days. Even Fantage is closing.
---
Related articles:
Games Like PUBG – Top Ten Alternatives To Play Today
16 Games Like Life Is Strange To Check Out Today
Best Gaming Microphone For Streamers
Best Gaming Keypad (Updated 2020)
10 Games Like Stardew Valley That You Should Check Out [Updated Today]