The Root Of The Problem is a side quest (upgrade) in Final Fantasy XVI.
Your objective is to get some morganbeards from Martha's Rest.
Here's a walkthrough of The Root Of The Problem in Final Fantasy 16.
To begin the quest, go to the backyard in the hideaway as marked in the map below.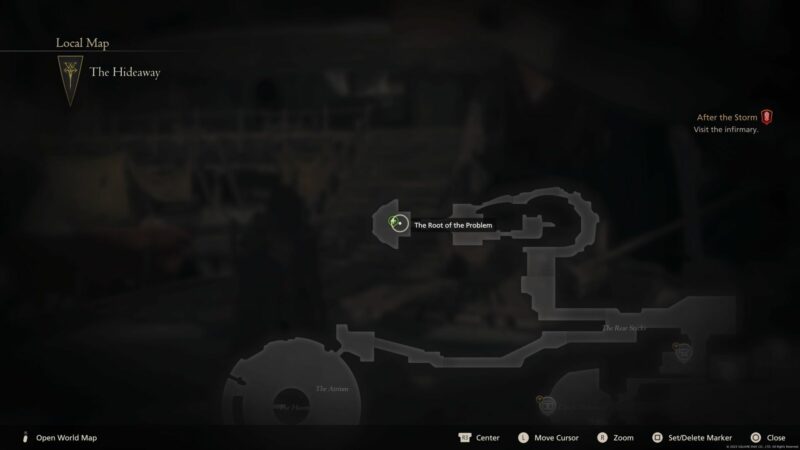 Talk to Nigel, the Head Botanist.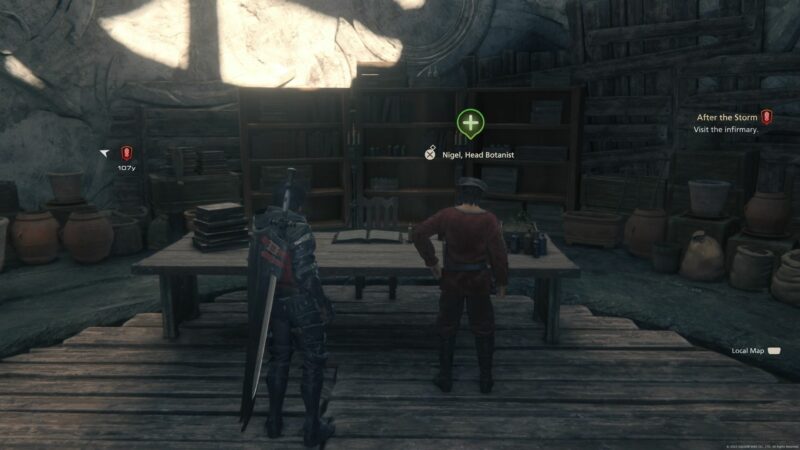 Search northern Rosaria for morganbeards
Fast travel to Martha's Rest.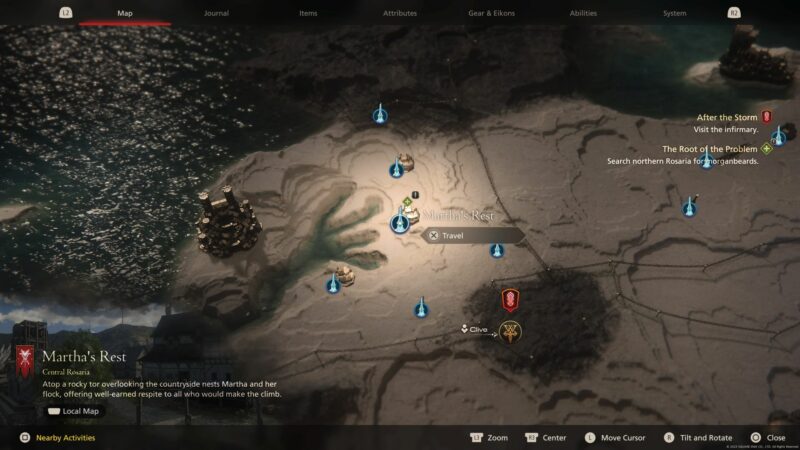 From Martha's Rest, travel west to the marked green circle on the map.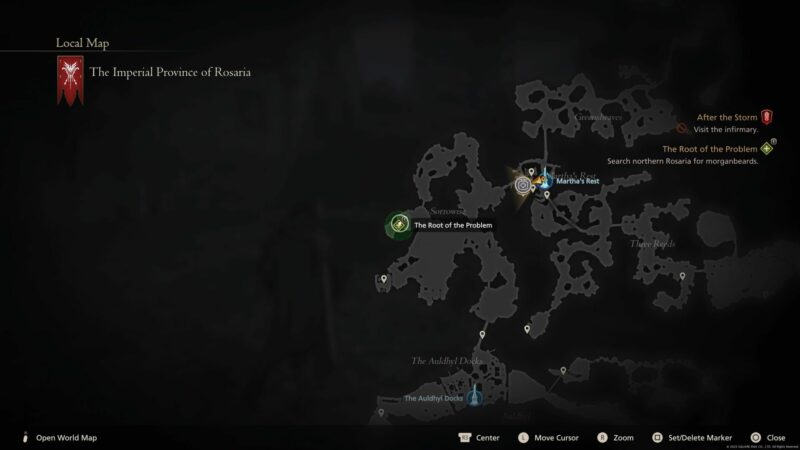 You'll find the yellow morganbeard flowers.
Pluck them from three spots. There are also many enemies here including goblins and a troll.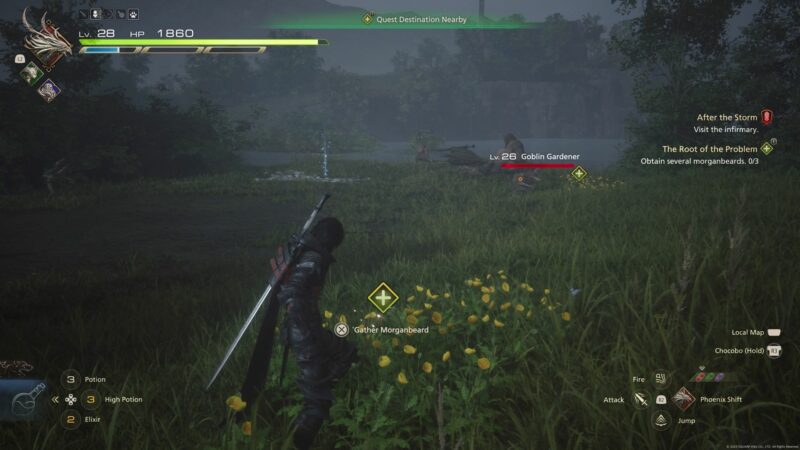 Return to Nigel
After getting three of these morganbeards, go back to Nigel in the hideaway.
The quest ends here. You'll gain a Morganbeard Extract which is necessary for increasing consumable potency.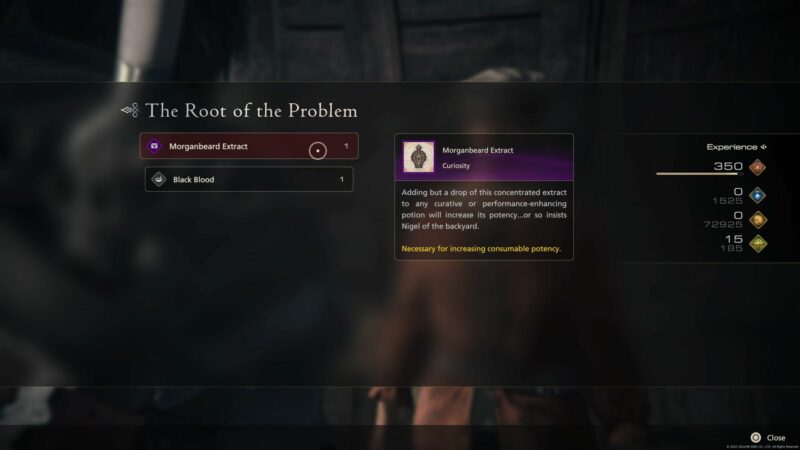 ---
Related articles:
Final Fantasy XVI: Cut From The Cloth Walkthrough