Cut From The Cloth is a side quest in the hideaway of Final Fantasy XVI.
Your objective is to help gather some linen from Northreach.
Here's a walkthrough and guide of Cut From The Cloth in Final Fantasy 16.
To begin the quest, talk to Hortense at the hideaway as marked in the map below.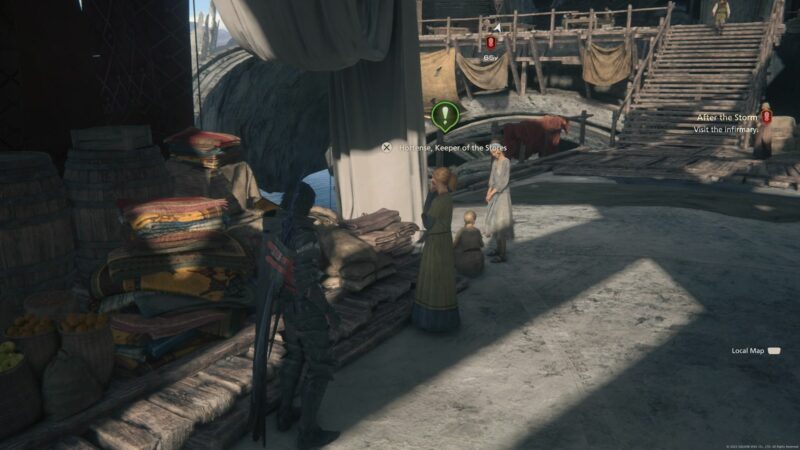 Visit the draper in Northreach
Next, use the world map to travel to Northreach.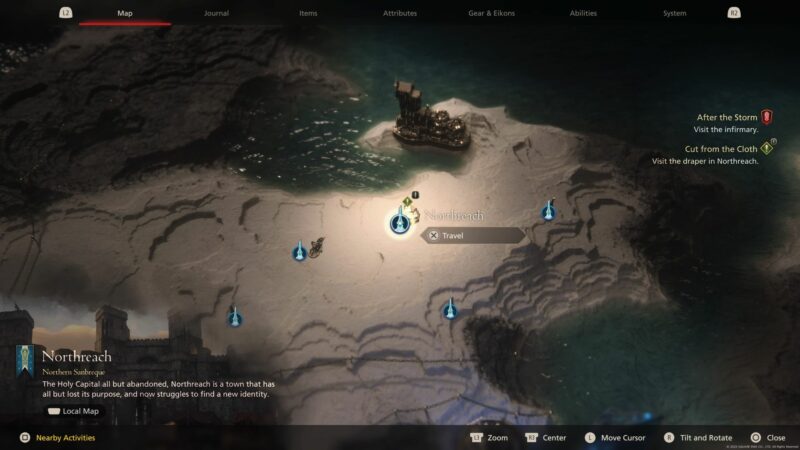 Look for the draper in the area. Talk to her.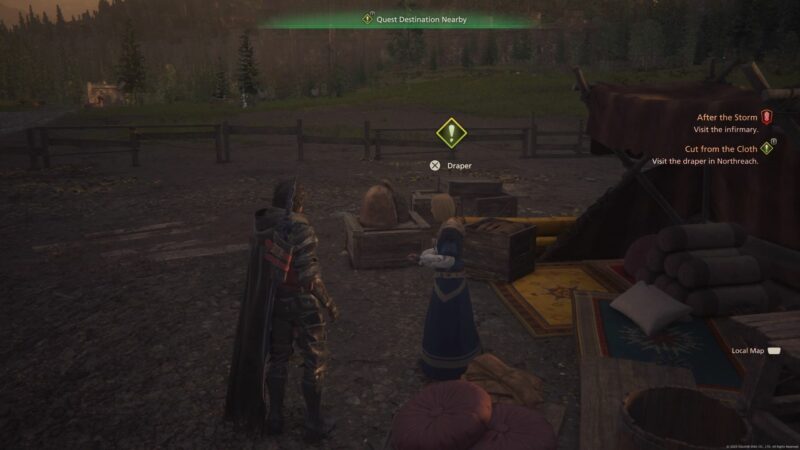 Search for the missing caravan
As the linen hasn't arrived, you'll need to find the missing caravan.
You can fast travel to the Caer Norvent Glorieuse Gate's obelisk.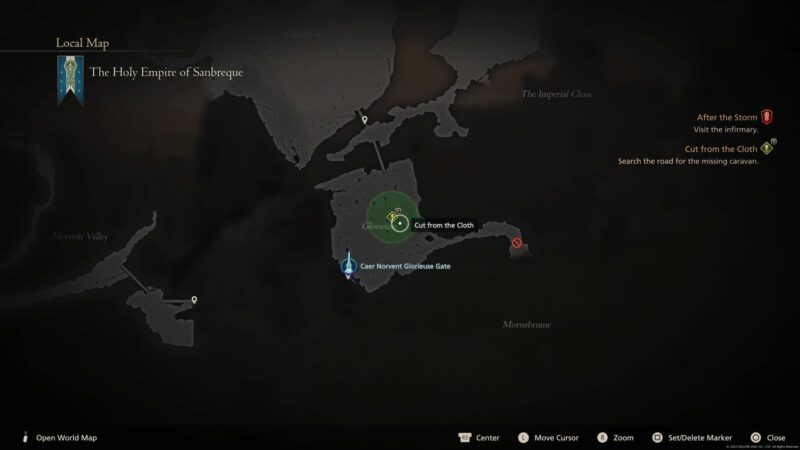 Talk to the caravan owner.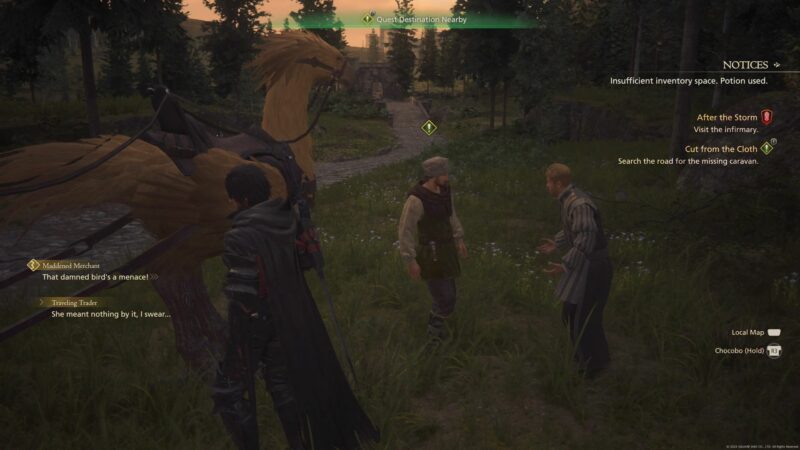 Defeat Killer
You will then need to defeat an elite bandit named Killer.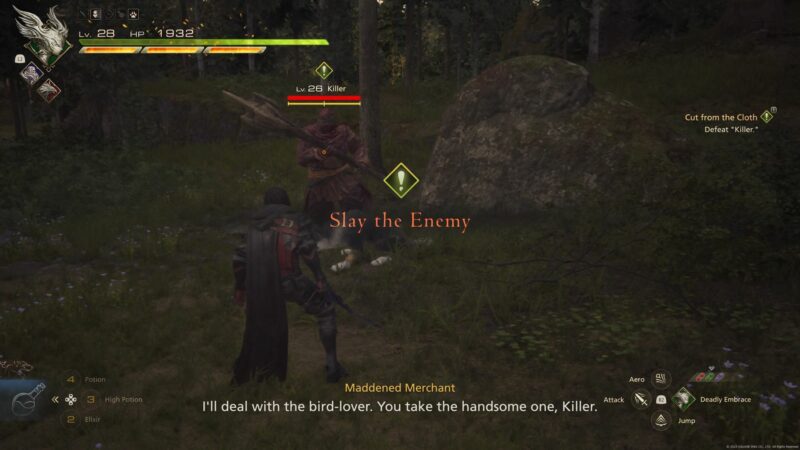 Return to Hortense
Head back to the hideaway to pass the linen to Hortense.
You're also given an option between black embroidered linen, white continental silk and lush red velvet.
Apparently it's for Jill instead of Clive.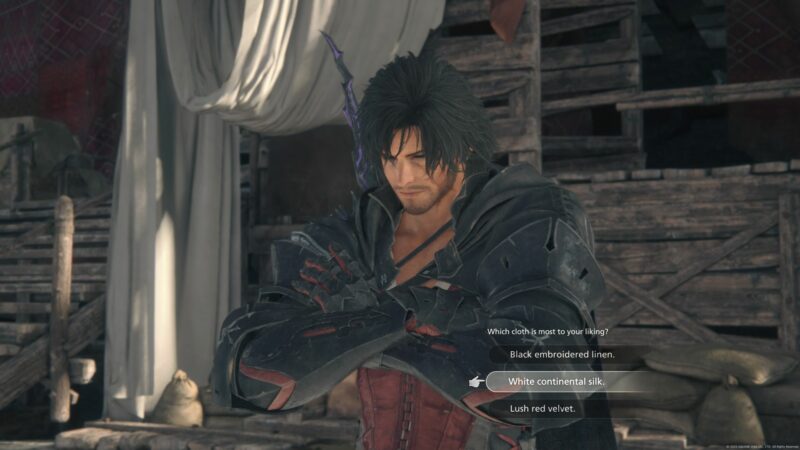 The quest ends here.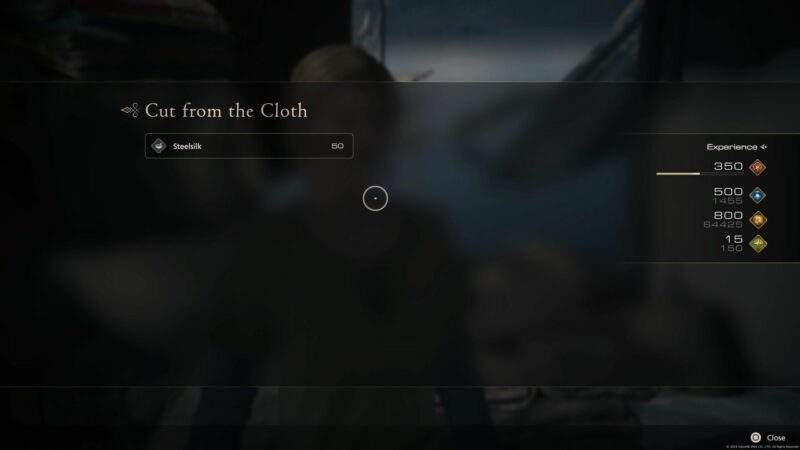 ---
Related articles:
Final Fantasy XVI: Fire And Ice Quest Walkthrough