The Gathering Storm is a main quest available in Final Fantasy 16.
Your objective is to find out what's going on in Martha's Rest.
Here's a walkthrough and guide of The Gathering Storm in Final Fantasy XVI.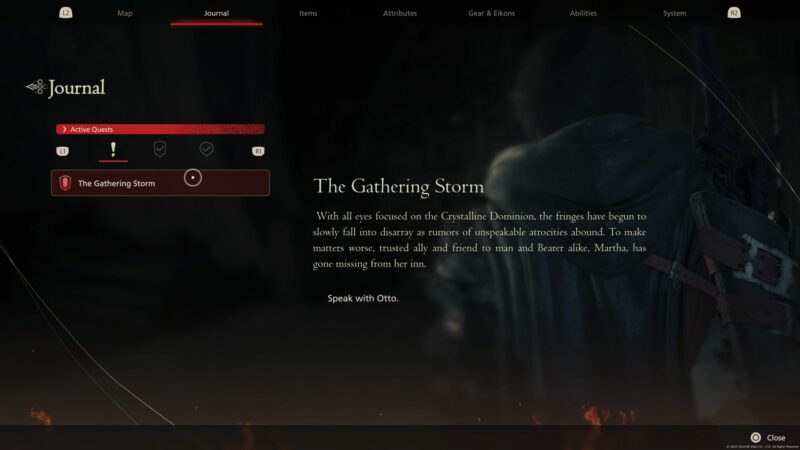 Speak with Otto
First of all, talk to Otto at the mess.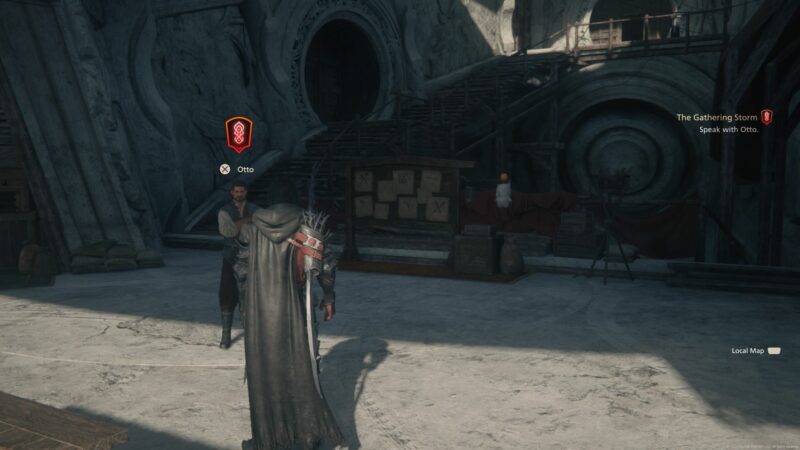 Find the Cursebreakers
Make your way to Martha's Rest using the world map.
Look for the Cursebreakers in the tavern.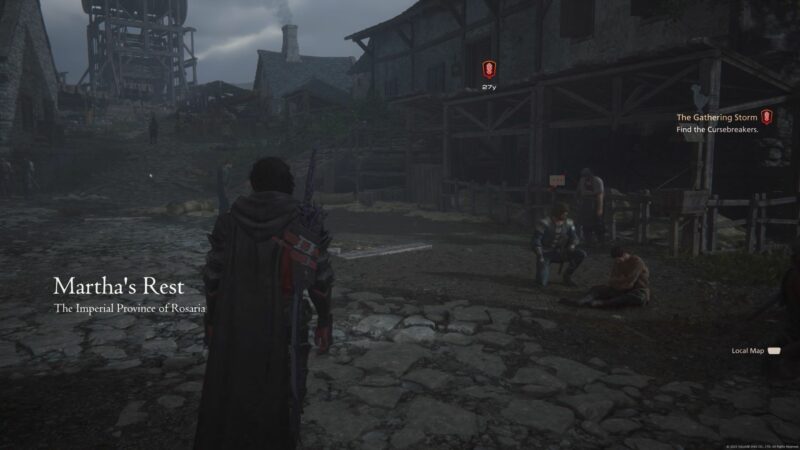 Dark Clouds Gather sub-quest
A new sub-quest begins, i.e. Dark Clouds Gather.
Go to Glaidemond Abbey which is marked in the map below.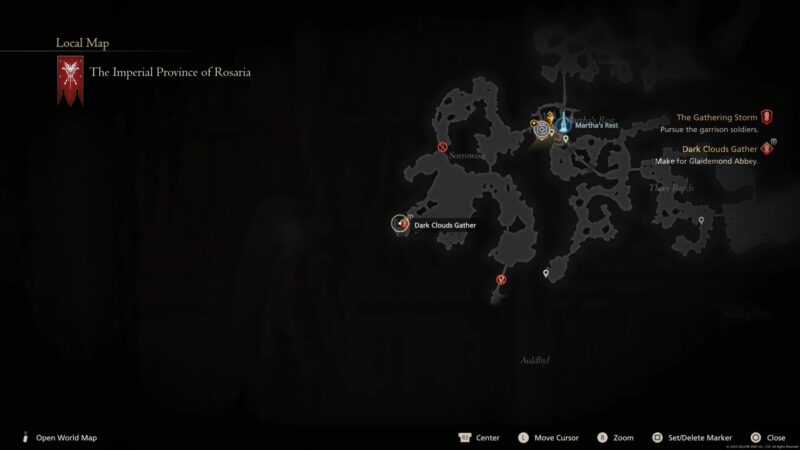 On the way there, you'll see Martha who is injured.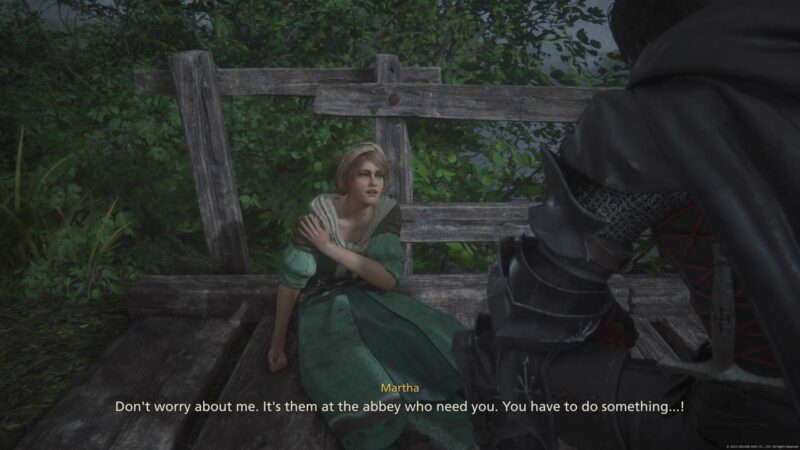 Continue ahead to the chapel.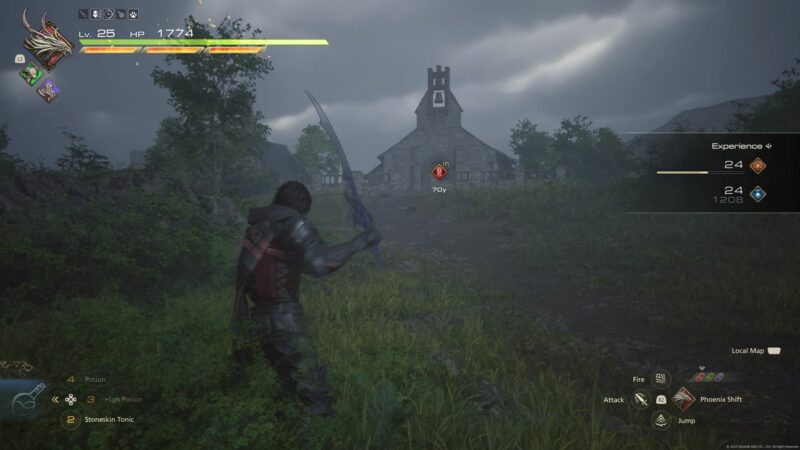 After reaching, you'll realize that the Bearers have all died.
A new group of Imperials called the Black Shields arrives.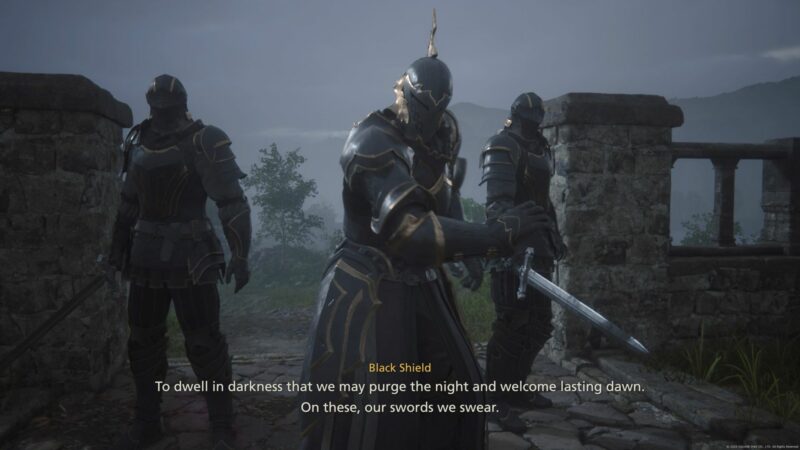 Defeat the Black Shields.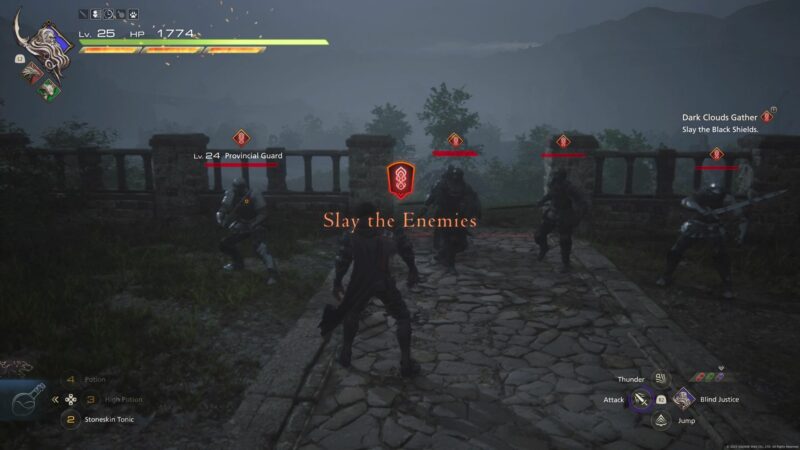 The sub-quest ends here. You'll get The Breath of Wind (Gouge) accessory.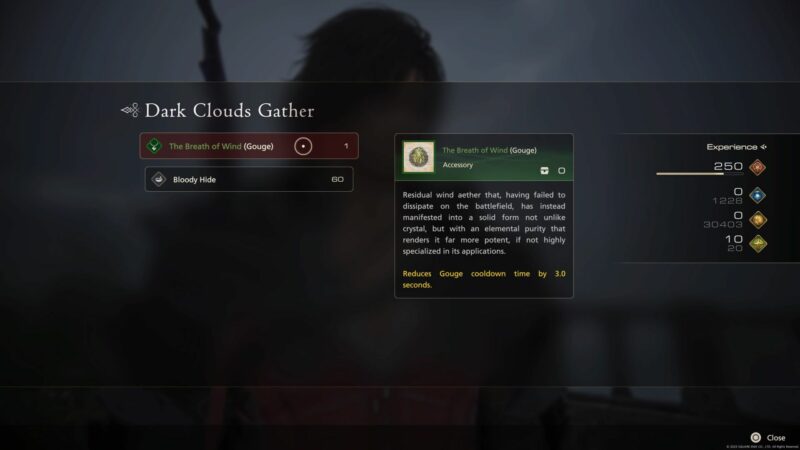 Enter the abbey to look for the abbot.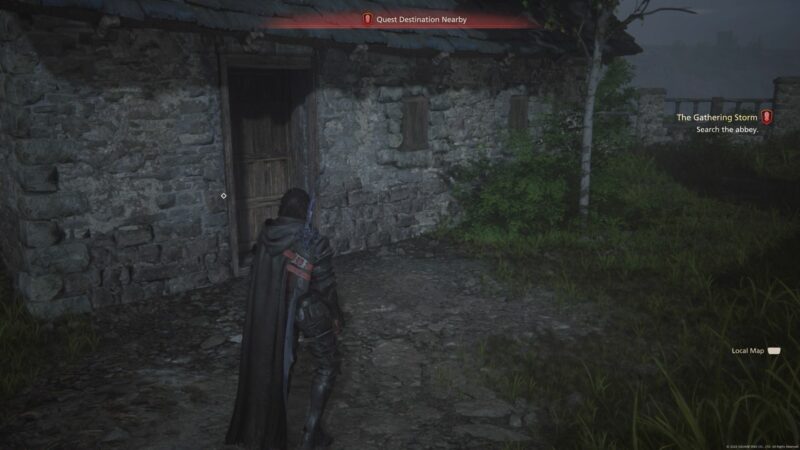 You'll discover that he was killed as well.
Release sub-quest
The next sub-quest is Release.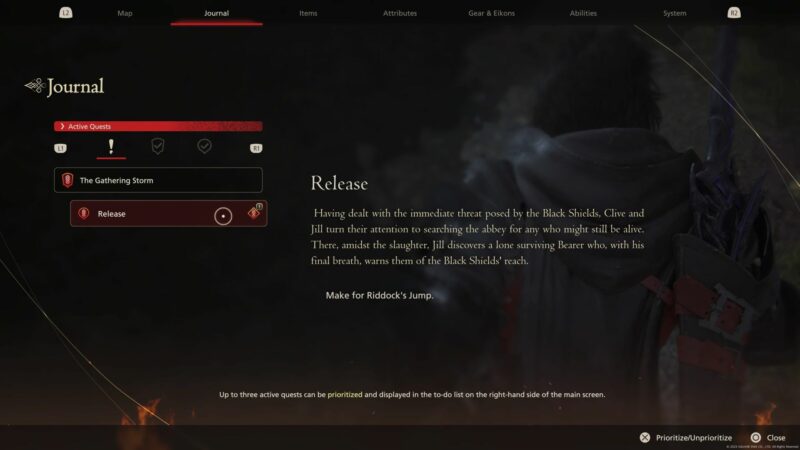 Make your way to Riddock's Jump.
On the way there, you'll be introduced to enemies with Notorious Marks for the first time.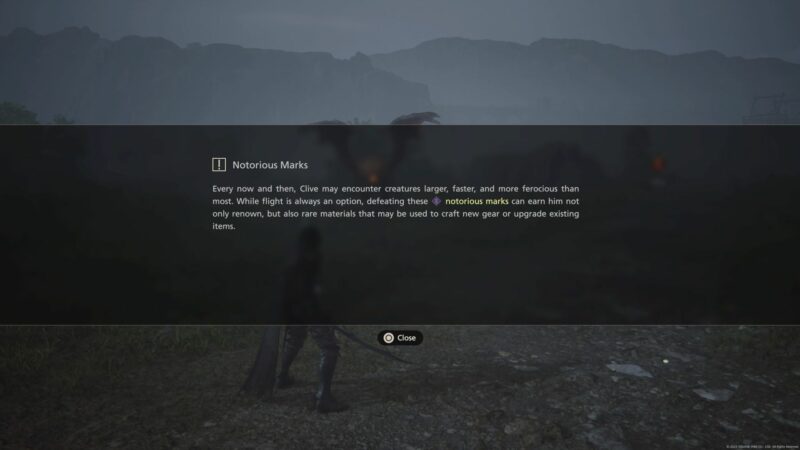 There's an Ahriman on the way there. This fight is mostly fine except the Doom skill.
Whenever it casts Doom on you, wait for the black circle to appear and then run immediately.
You'll probably die instantly if you get hit.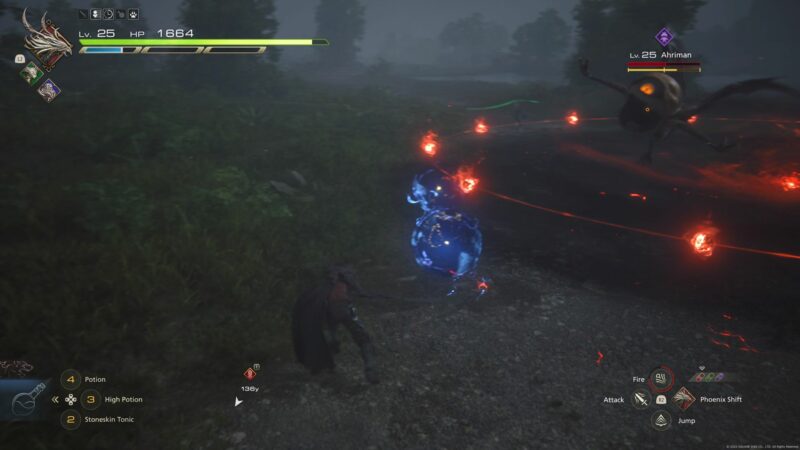 Defeating an enemy with Notorious Marks will gain you a lot of Gil, among other things.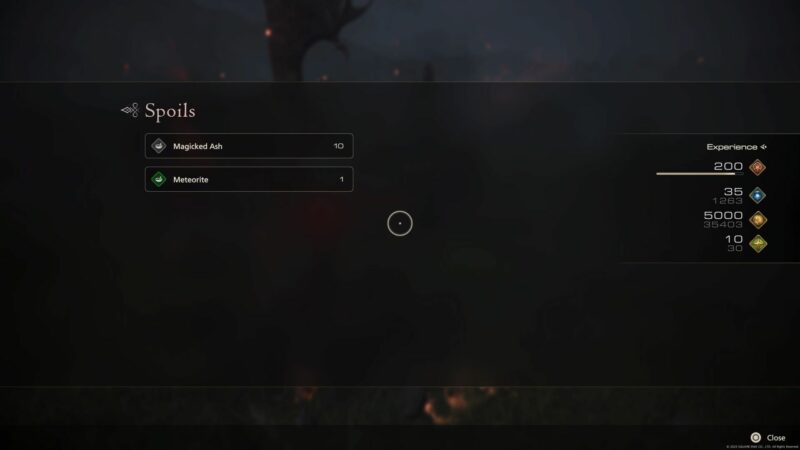 Continue to Riddock's Jump.
Scatter the ashes into the water.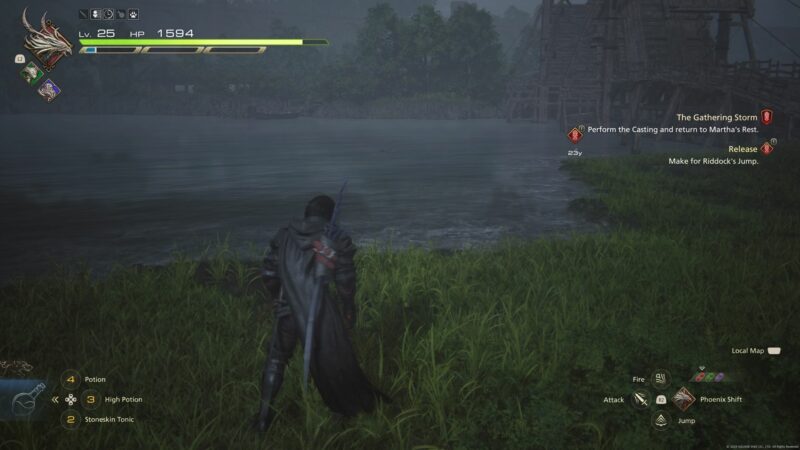 Return to Martha's Rest to meet Martha.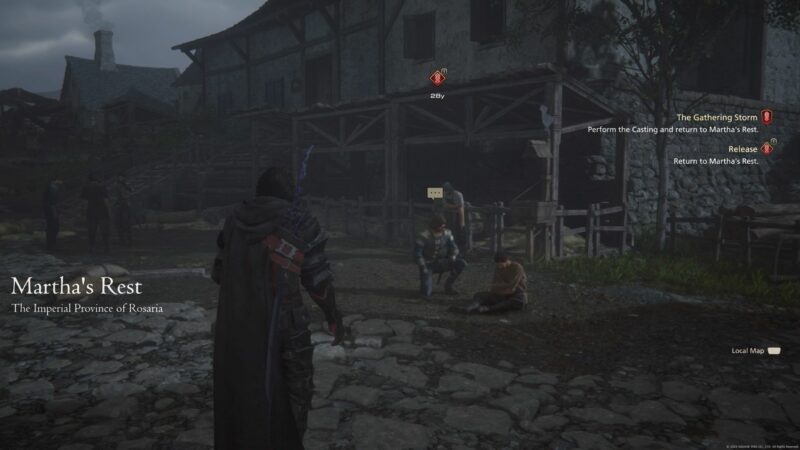 The sub-quest ends here.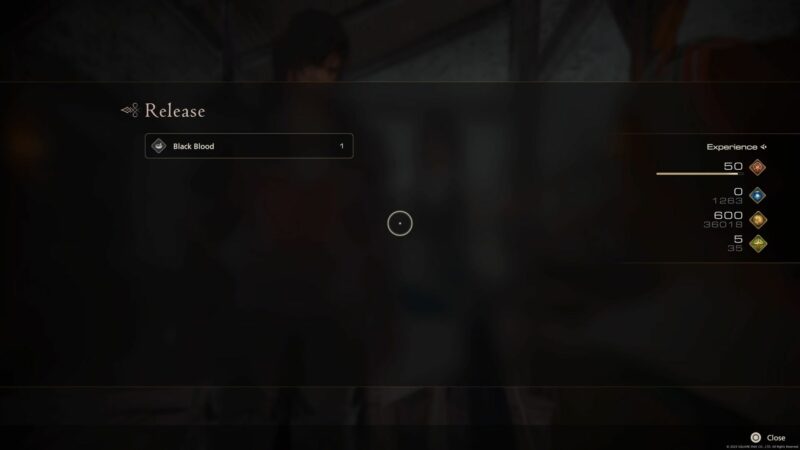 Speak with Gav
Head back to the hideaway to meet Gav who has just returned.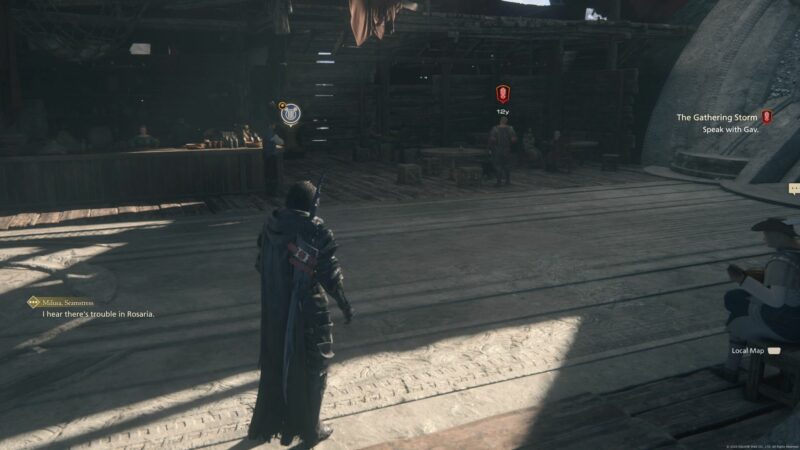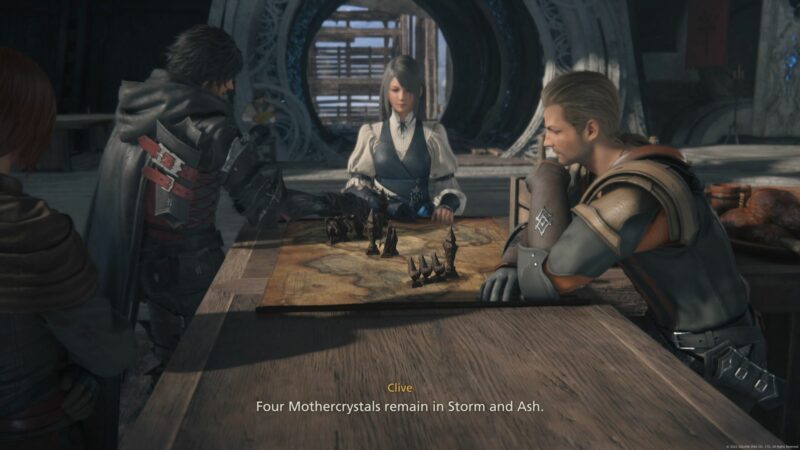 Journey to Hawk's Cry Cliff
When you're ready, go to Hawk's Cry Cliff via the world map.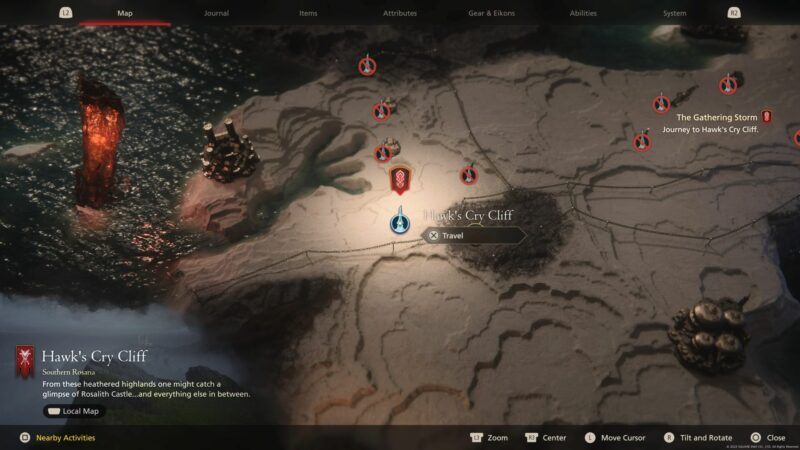 The quest ends as you reach the place.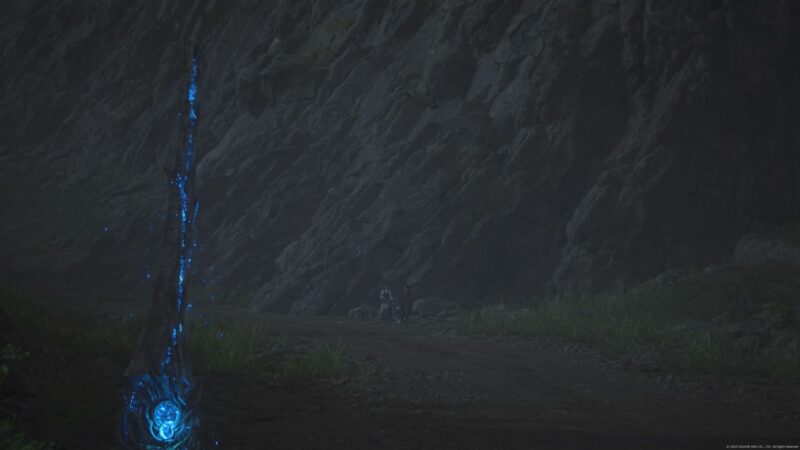 ---
Related articles:
Final Fantasy 16: The Fruits Of Her Labors Walkthrough