Smooth Like Butler is a side quest in the hideaway of Final Fantasy XVI.
Your objective is to help Sebastian Rutherford find his colleagues.
Here's a walkthrough and guide of Smooth Like Butler in FFXVI.
To begin the quest, go to the Missives in Clive's chambers.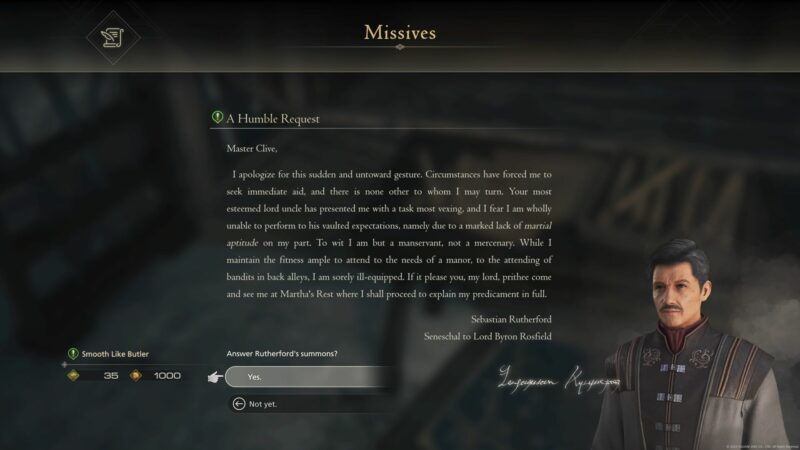 Accept the quest.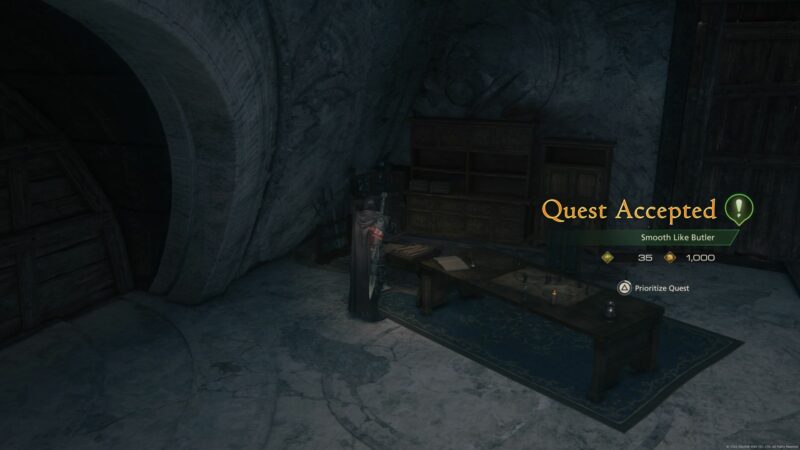 Join Rutherford at Martha's Rest
Go to Martha's Rest to find Rutherford. He is upstairs.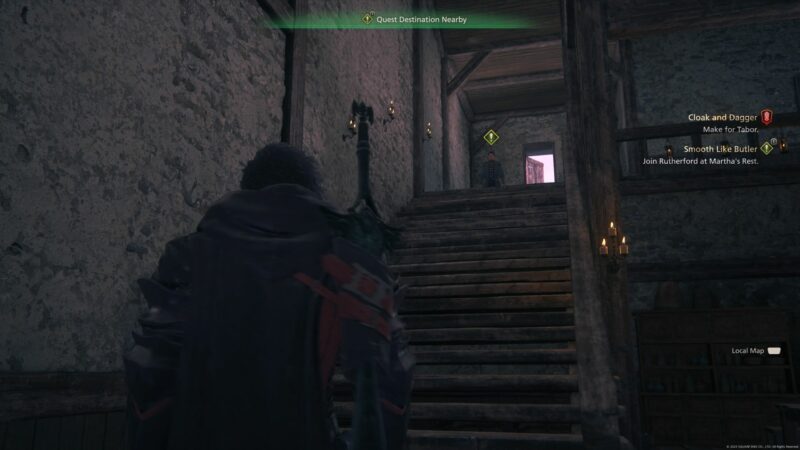 Search for Rutherford's colleague in Dalimil
First of all, go to Dalimil. Head to the green circle marked in the map.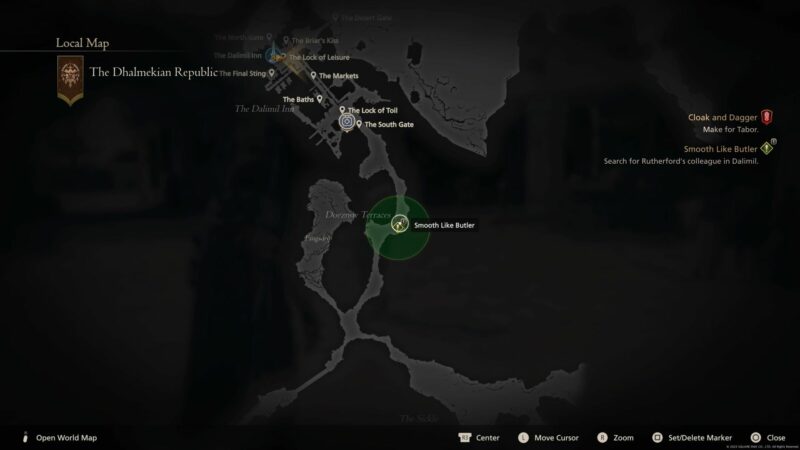 You'll then see his colleague surrounded by bandits.
Slay them all to rescue him.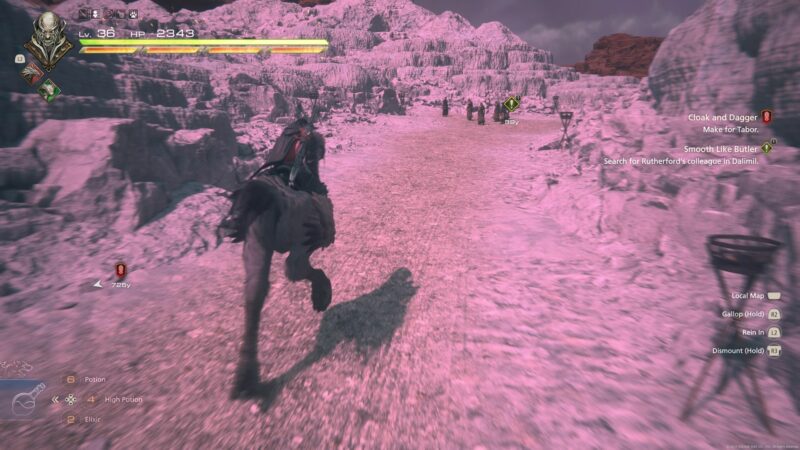 Search for Rutherford's colleague in Northreach
When you're done, go to Northreach and head to the marked area in the map.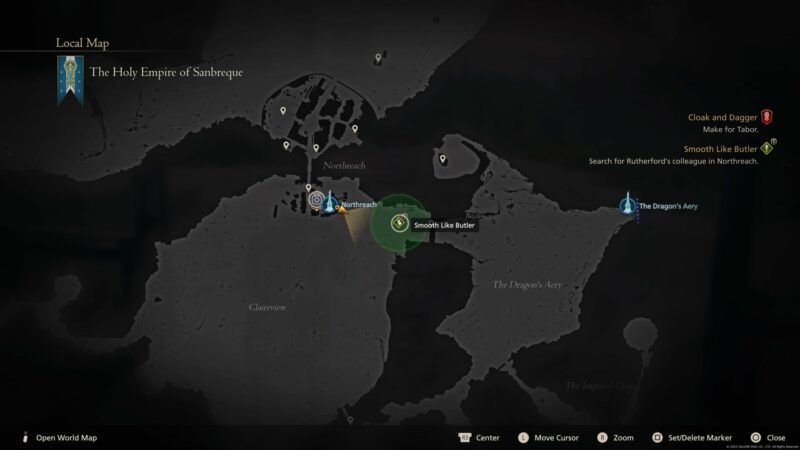 You'll find his colleague Rockford resting by the rock.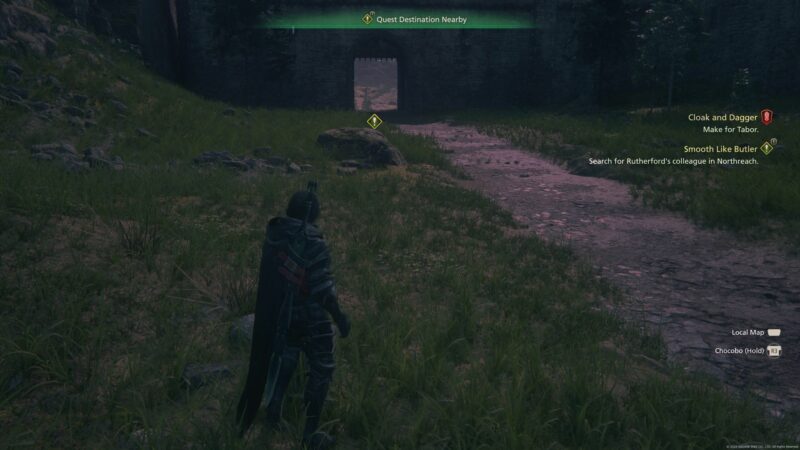 Slay Rockford's assailants
Proceed further to slay Rockford's assailants.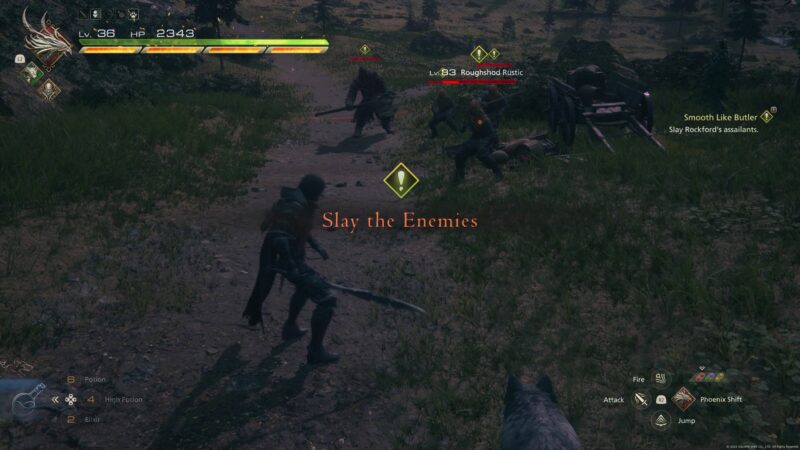 Return to Rutherford
Go back to Rutherford to complete the quest. You'll get The Breath of Light (Flare Breath) accessory, among other things.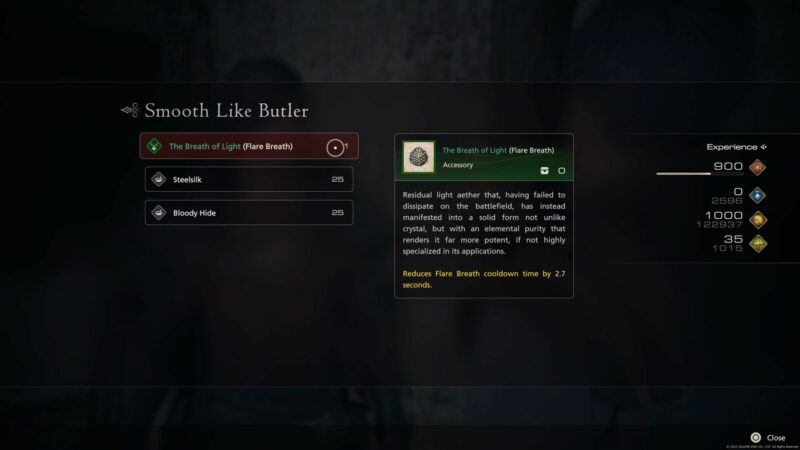 ---
Related articles:
Final Fantasy XVI: On Balance Quest Walkthrough