An Eye For An Eye is a side quest available in Final Fantasy XVI.
Your objective is to help stop a rumor spread about Charon.
Here's a walkthrough and guide of An Eye For An Eye in FFXVI.
To begin the quest, head to the quest marker shown in the map.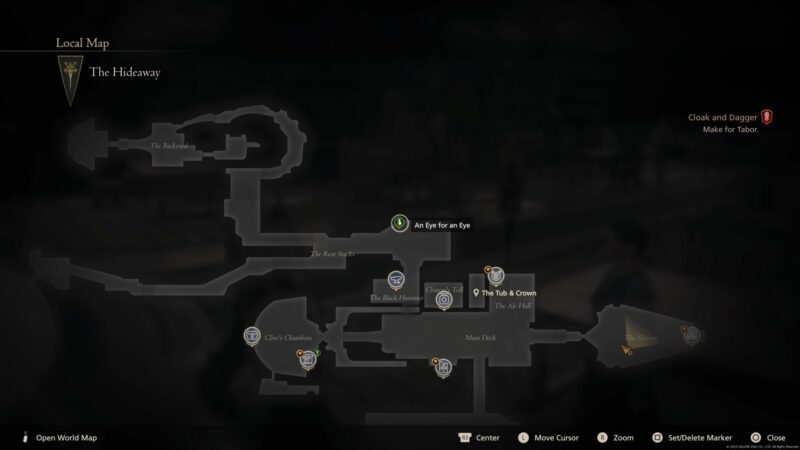 Speak with Goetz.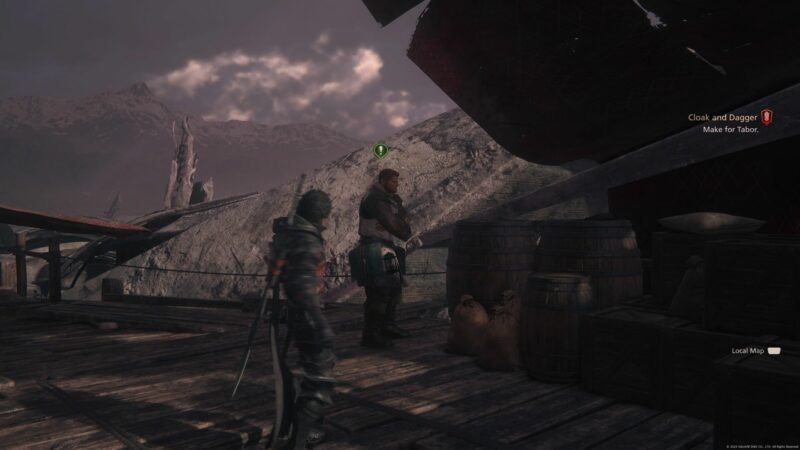 Talk to Charon
To find out more about the rumor, speak with Charon.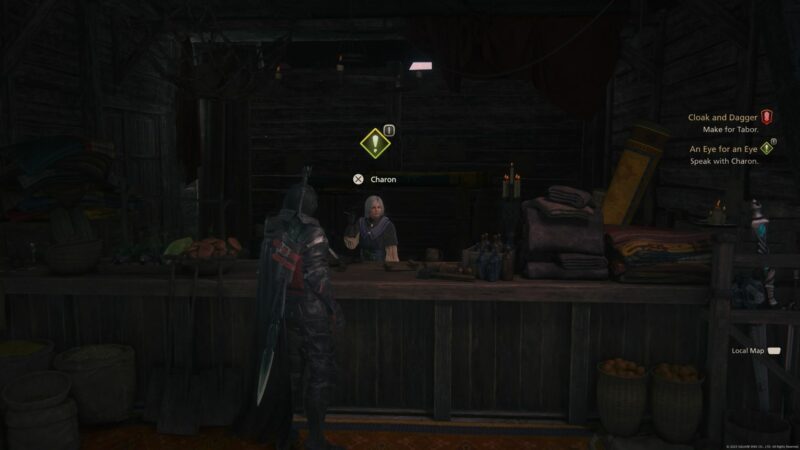 Rendezvous with Goetz in Dalimil
Head to Dalimil to find Goetz at the marked location.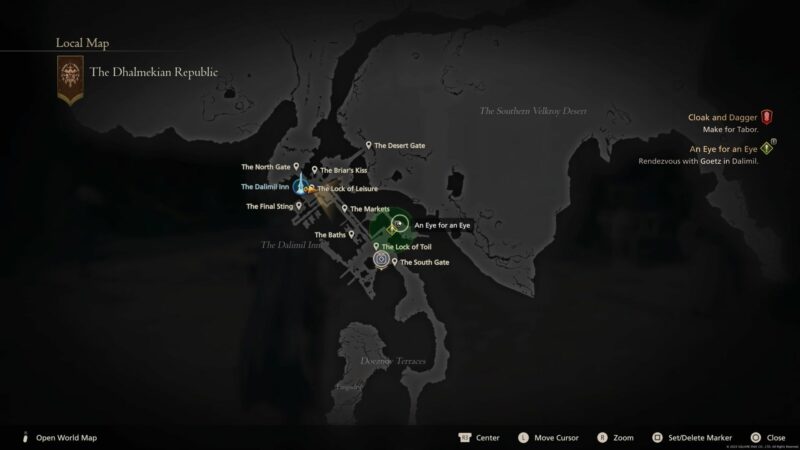 Talk to Goetz who is seen with another trader.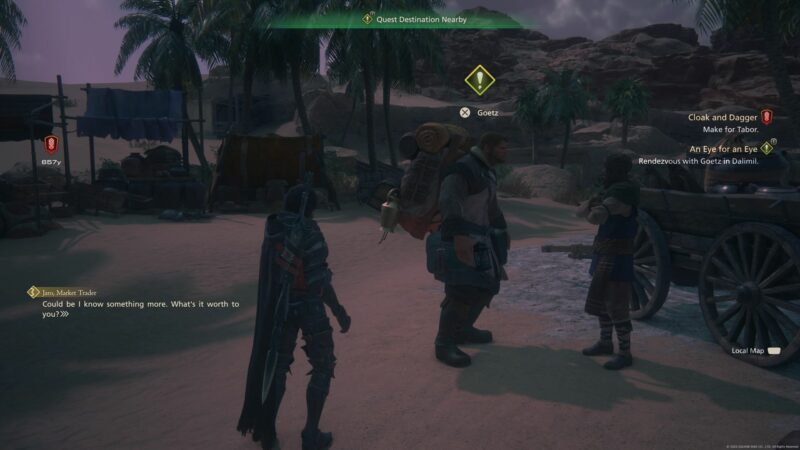 Investigate the storehouse
Now, head to the marked area to find the storehouse.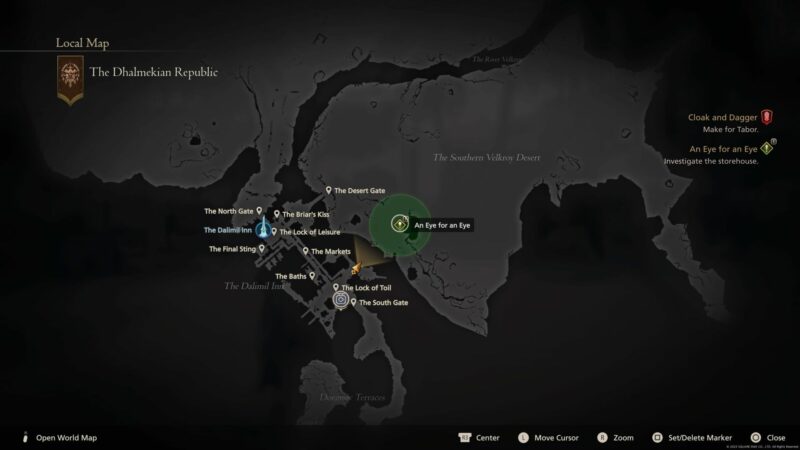 Slay the enemies
When you reach the area you'll get ambushed by bandits.
Slay them all.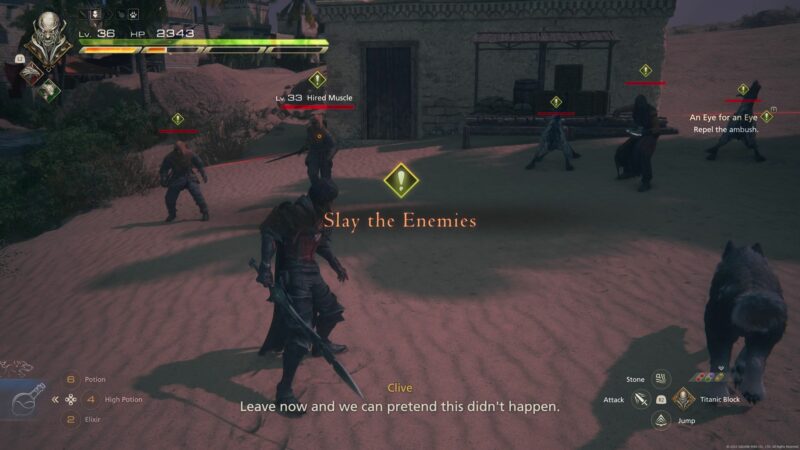 Talk to Goetz
Return to town and talk to Goetz. You will find the guy who is responsible for the rumors.
Charon then appears and exacts revenge on old Wetlegs who took her eye before. She then takes his eye.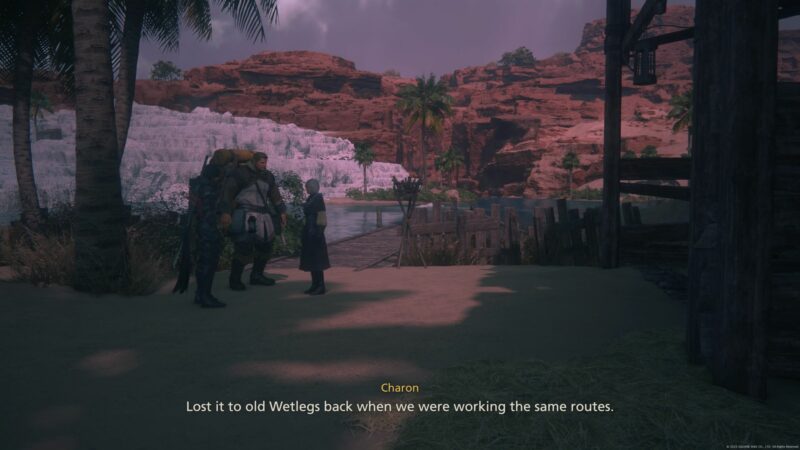 The quest ends here. You'll get a Continental Censer which is displayed in Clive's chambers.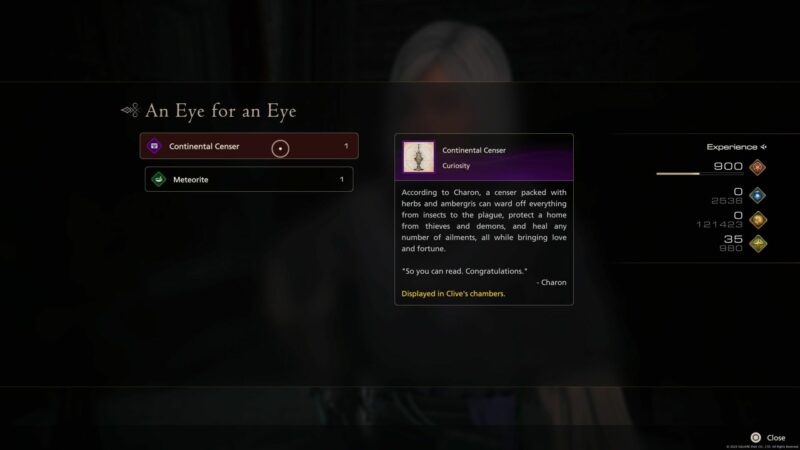 ---
Related articles:
Final Fantasy XVI: On Balance Quest Walkthrough