Skin Trade is a side quest available in Tabor of Final Fantasy XVI.
Your objective is to help a tanner slay a dread aevis.
Here's a walkthrough and guide of Skin Trade in FFXVI.
To begin the quest, go to the quest marker shown in the map in Tabor.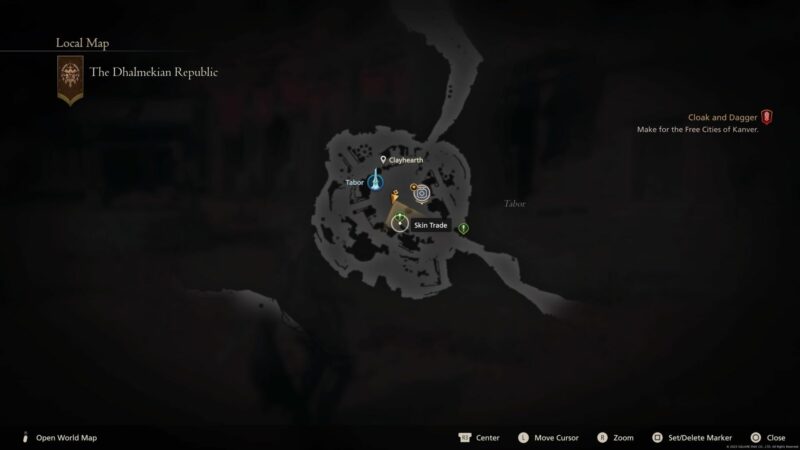 Speak with Karek the tanner to start.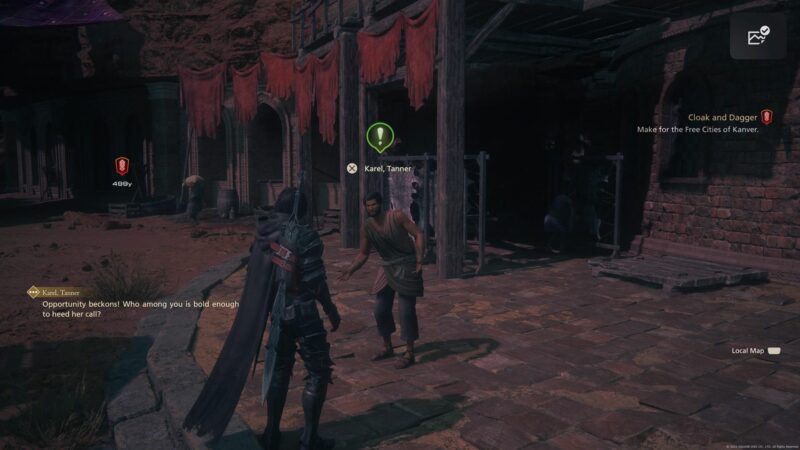 Slay a dread aevis on the Fields of Corava
Now, head southwest to the Fields of Corava as marked in the map below.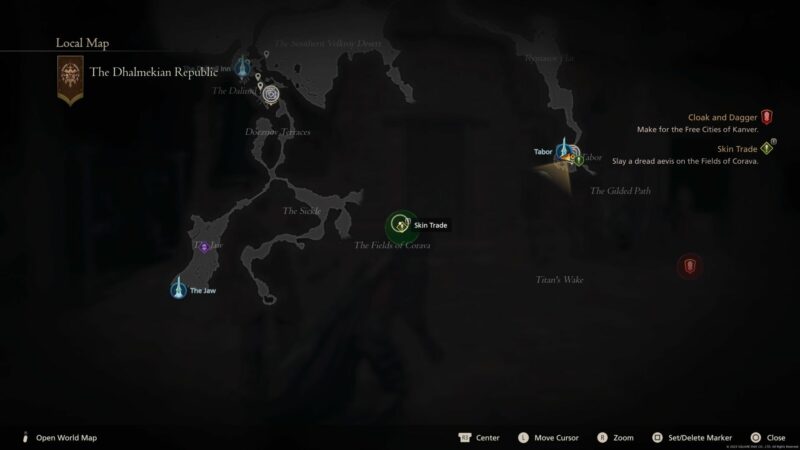 You'll find a dread aevis waiting there. Slay this creature.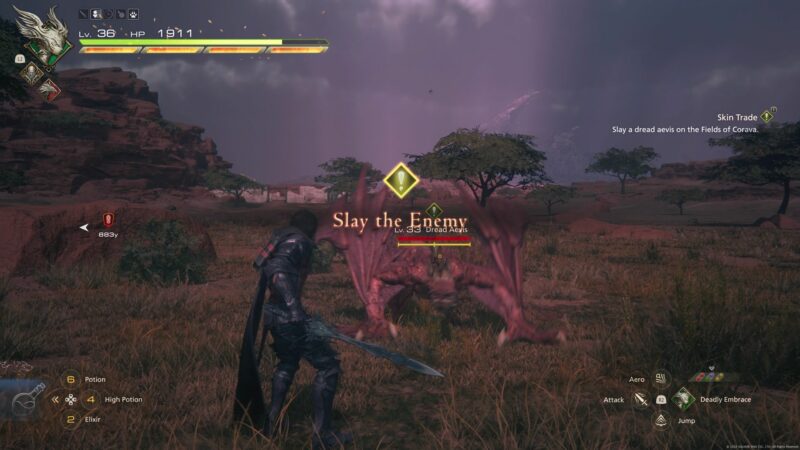 You'll get Aevis Skin which is needed by the tanner.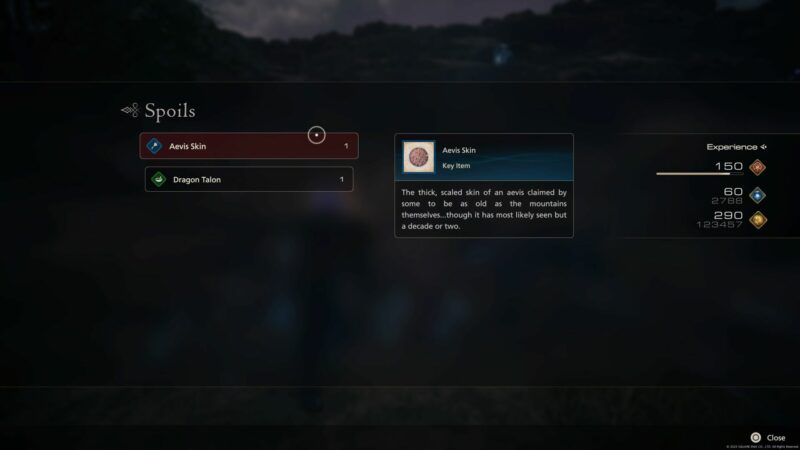 Return to town
Go back to the tanner in Tabor to complete the quest.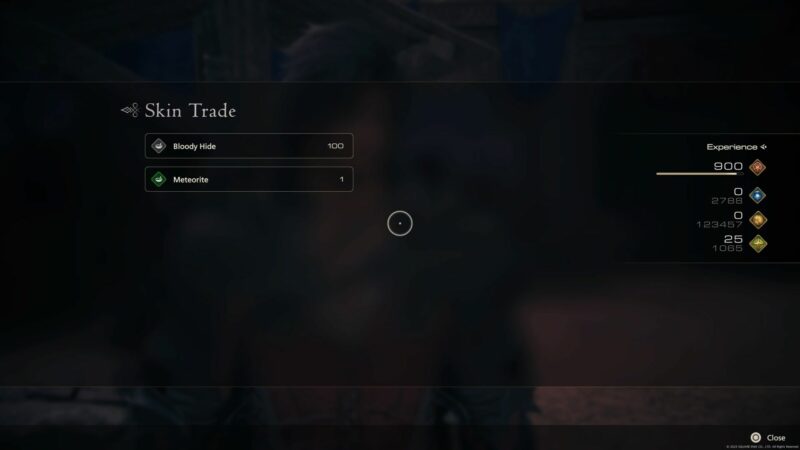 ---
Related articles:
Final Fantasy XVI: Bad Blood Quest Walkthrough