Riddle of the Sands is a main story quest in Final Fantasy XVI.
Your objective is to go to Dalimil Inn with Byron and eventually head to Drake's Fang.
Here's a walkthrough and guide of Riddle of the Sands in FFXVI.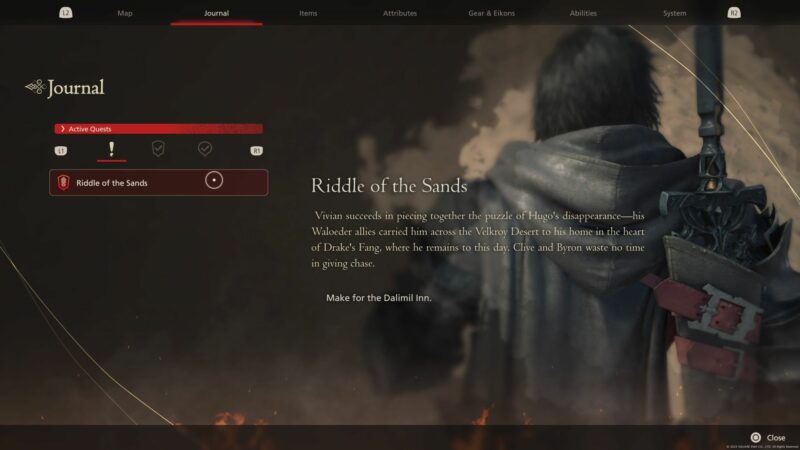 Make for the Dalimil Inn
The quest begins when you reach the Dhalmekian Republic.
Head towards Dalimil Inn as marked in the map.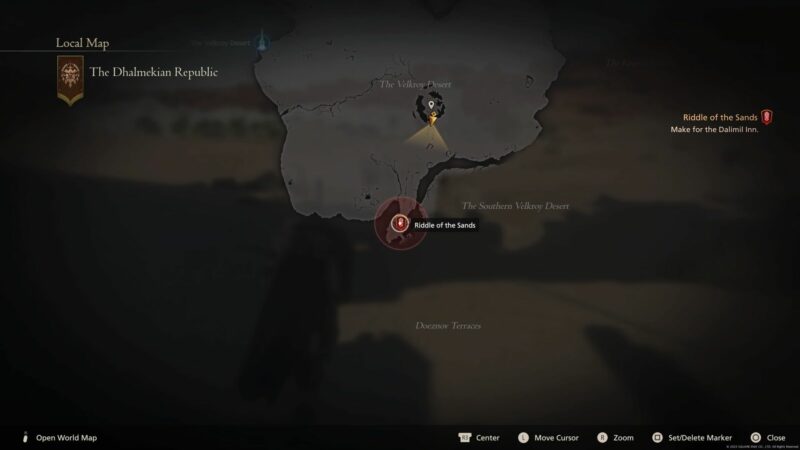 You can ride the Chocobo there as there's much ground to cover.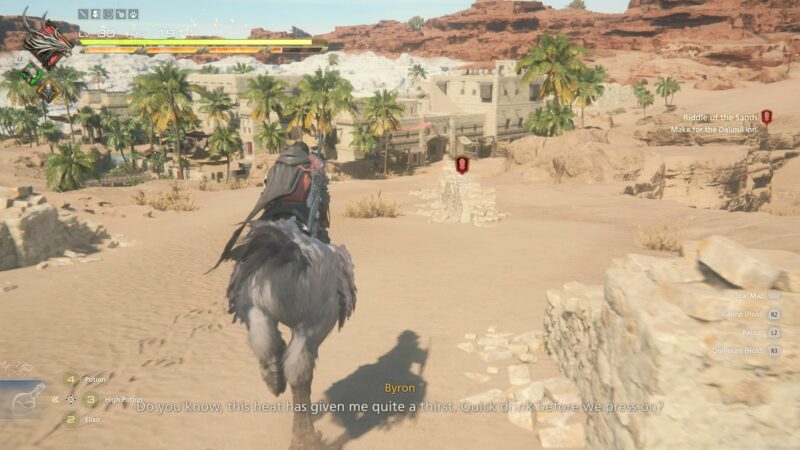 When you reach the area, you will see some cutscenes.
Joshua and his attendant Jote is in the inn.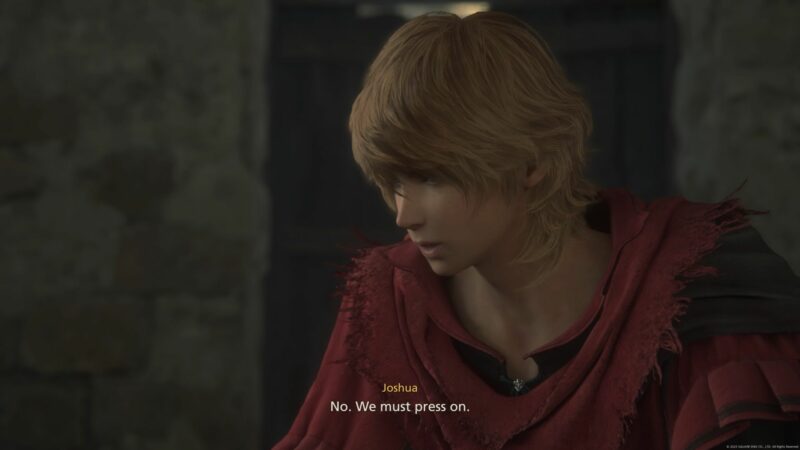 Meanwhile, Clive and Byron somehow manages to pick a fight with other soldiers in the same inn.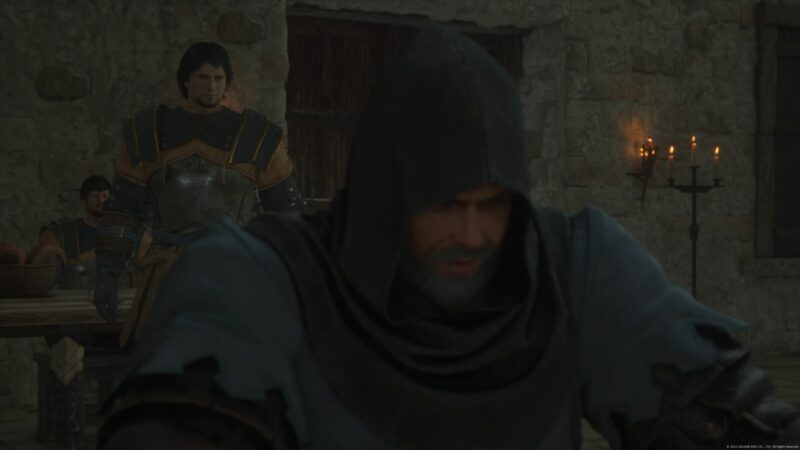 Defeat the royalists
You'll need to defeat the royalists after the cutscene.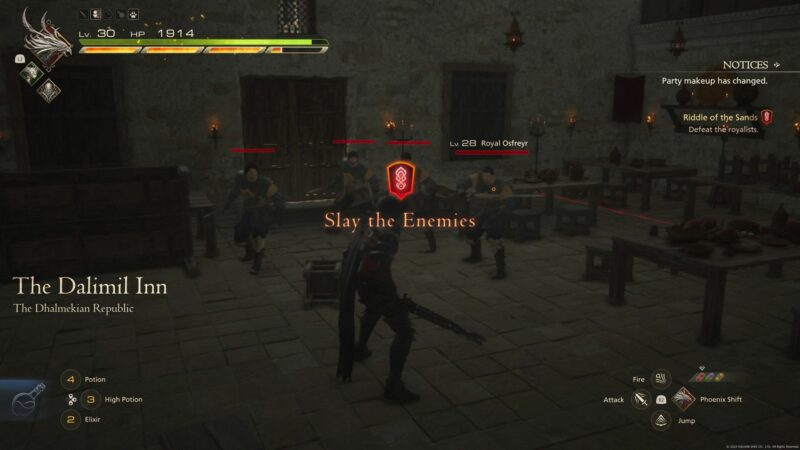 Make for Drake's Fang
Next, head towards Drake's Fang.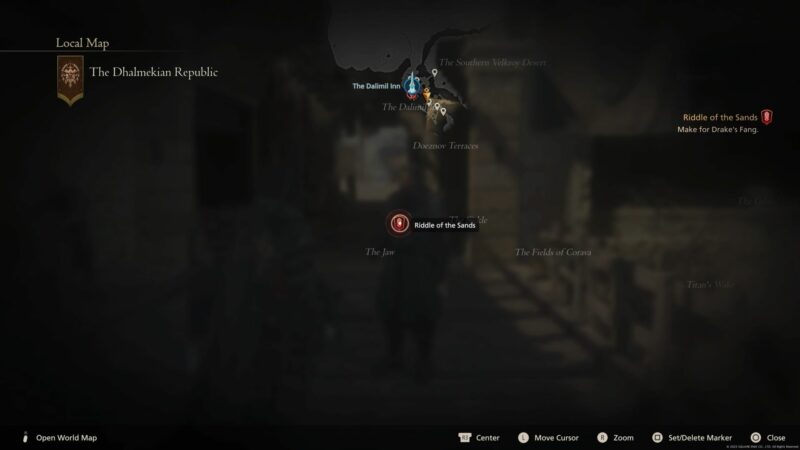 On the way to the town's gate, you'll get a cutscene showing that nobody can get through.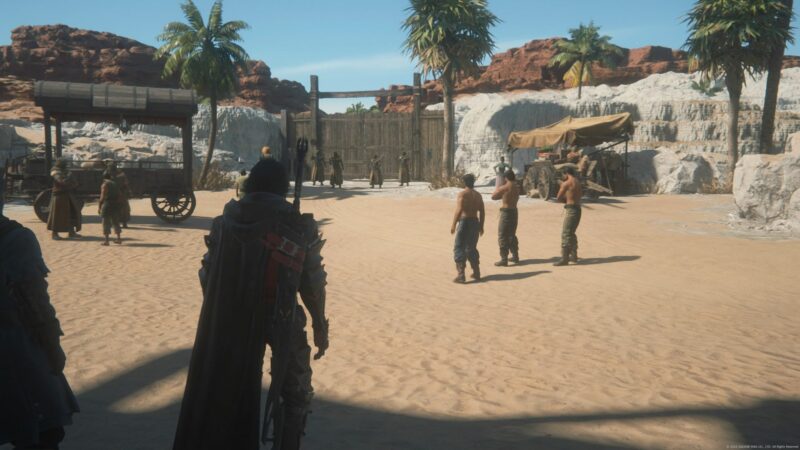 Speak with the townspeople
You will then need to get the help of Cid's contact. Speak with the townspeople to find out more information.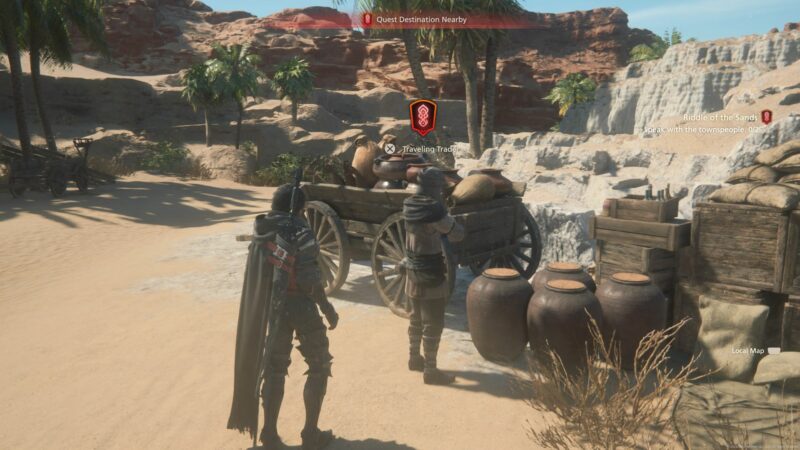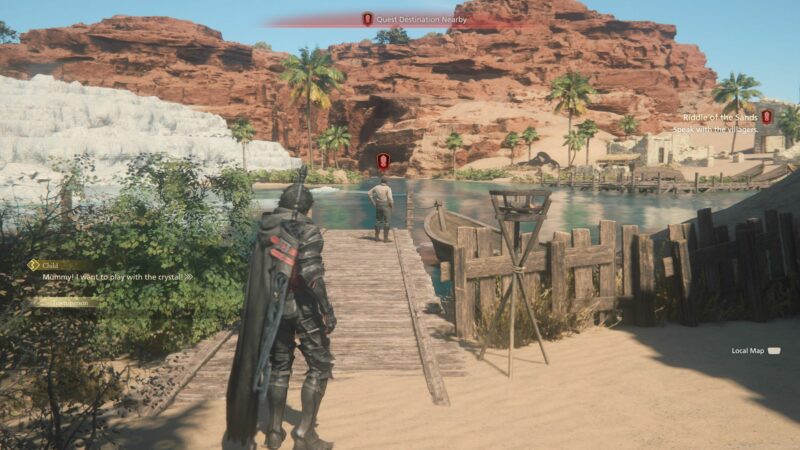 Speak with Ferda
After learning about Ferda, find him in the market.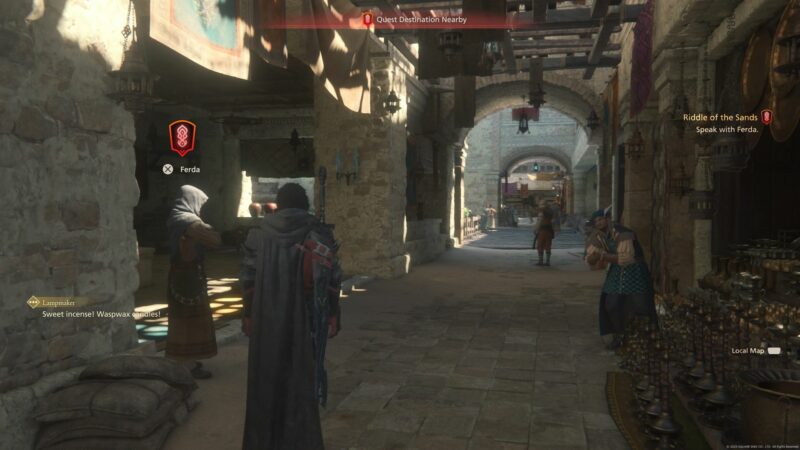 Make for the bordello
Ferda will ask to meet at the bordello.
Head to that area.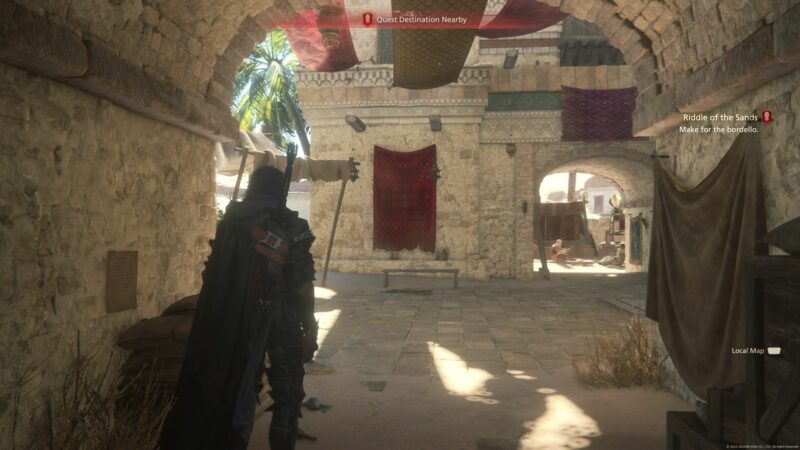 Defeat the bandits
A group of bandits will appear. Take them down.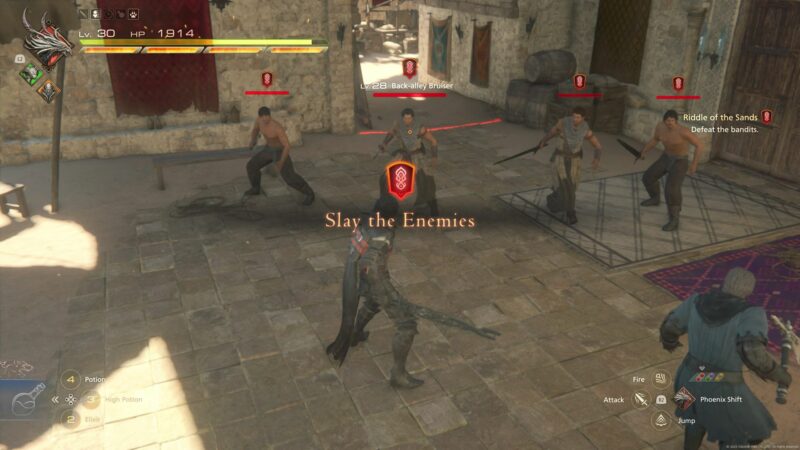 You'll then learn that Ferda is the contact's lackey. The contact's real name is L'ubor.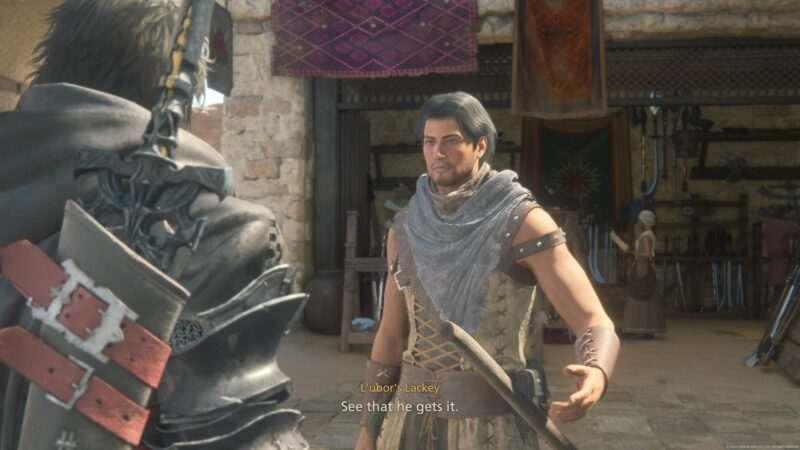 Follow the Crystals sub-quest
To prove trust to L'ubor, you need to do a sub-quest Follow the Crystals.
Speak with the townspeople to discover what issue Dalimil Inn has.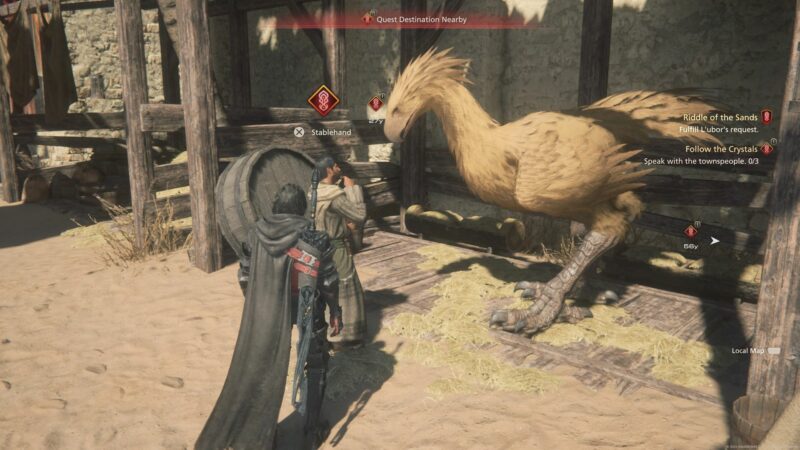 When you're done talking to all 3 people, find Byron at the inn.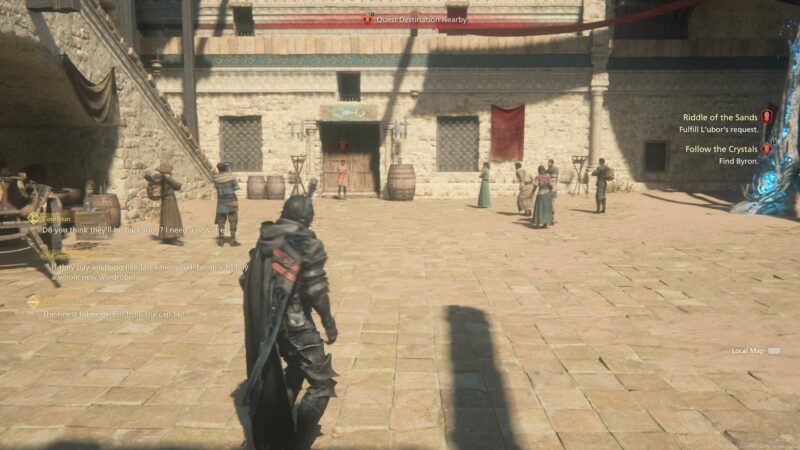 You will see him upstairs negotiating with a soldier.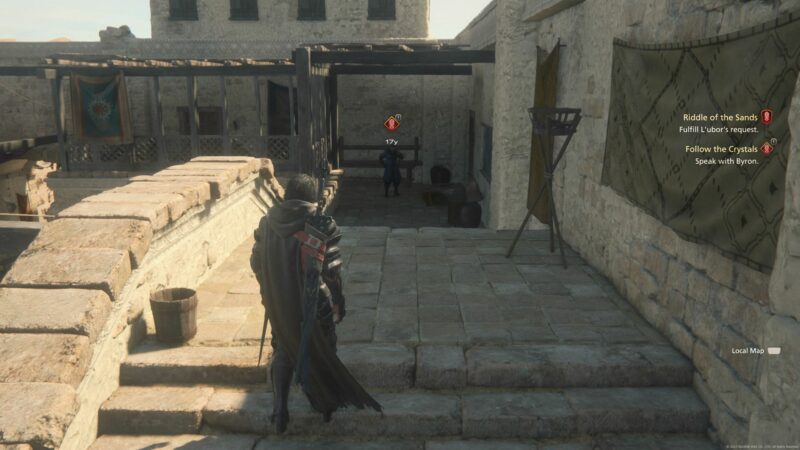 Next, go to the desert to meet the soldiers. The location is marked in the map below.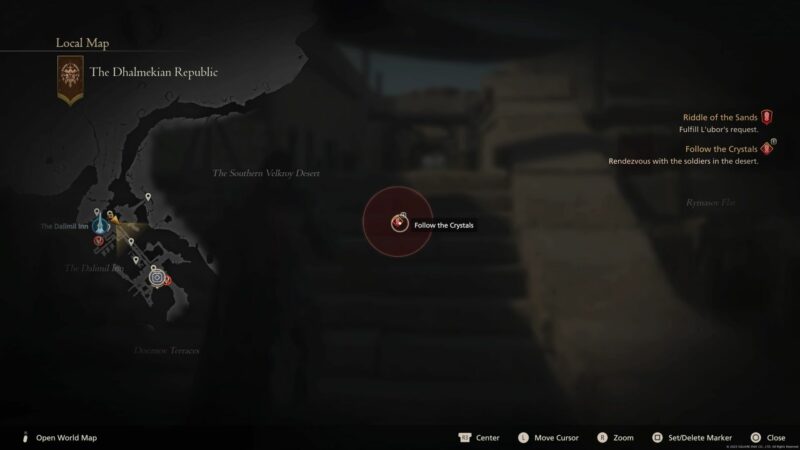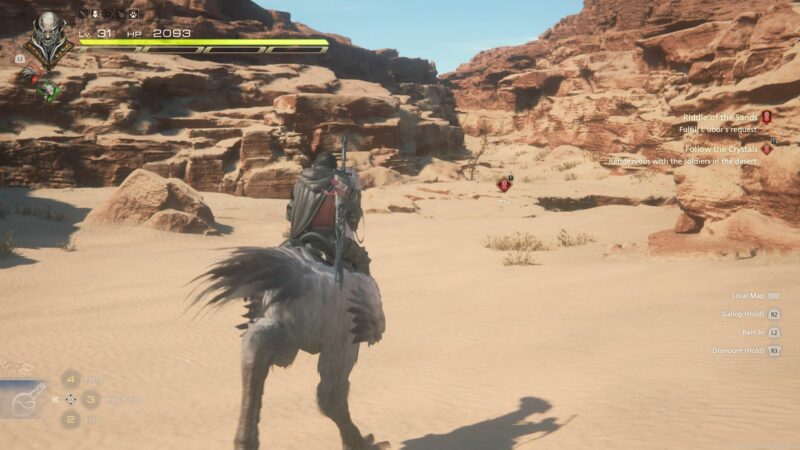 Byron will first talk to the soldiers. Clive then shows up as part of the ambush.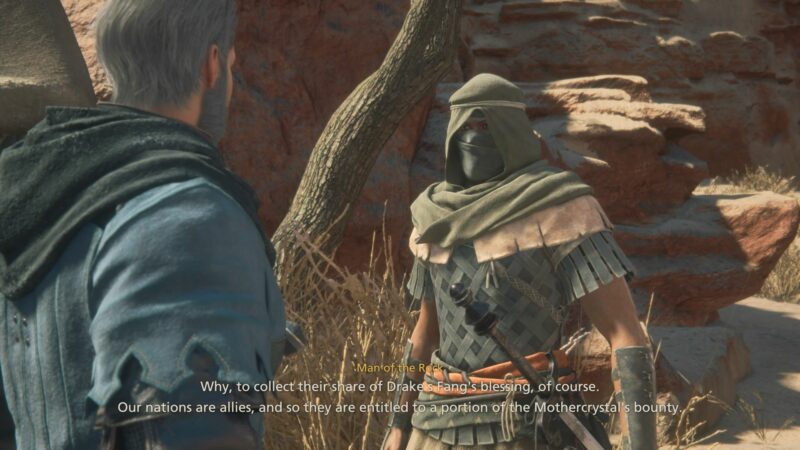 You'll need to slay all of them.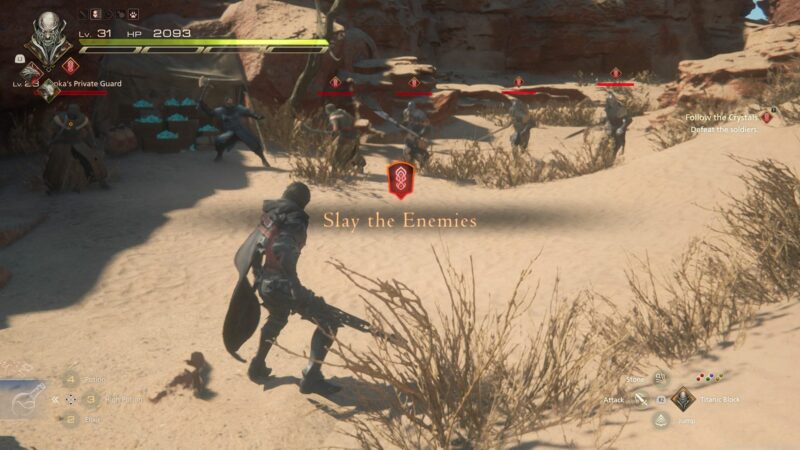 Return to L'ubor to complete the quest.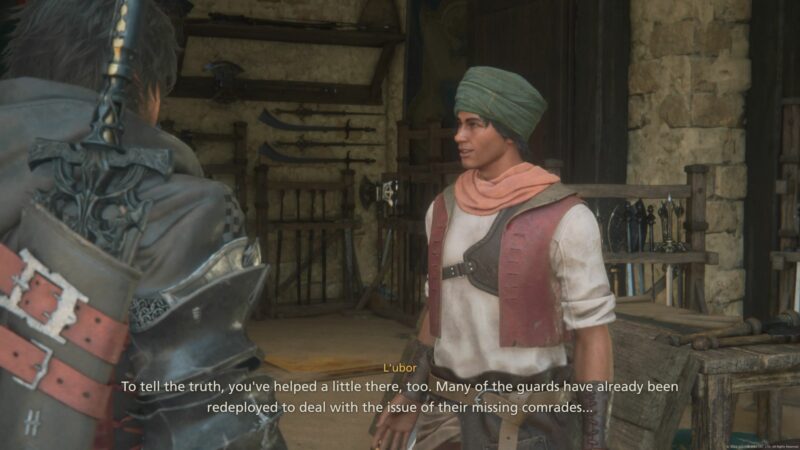 You'll gain the Desert Rose seal.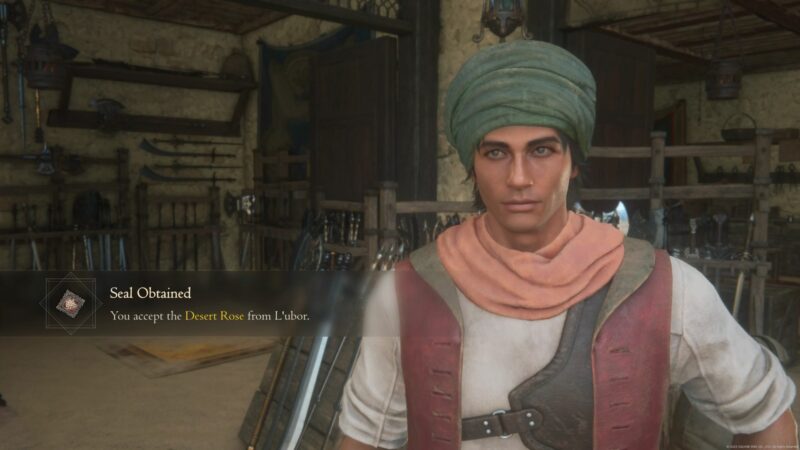 Go to Drake's Fang
With the seal, you can now go to Drake's Fang.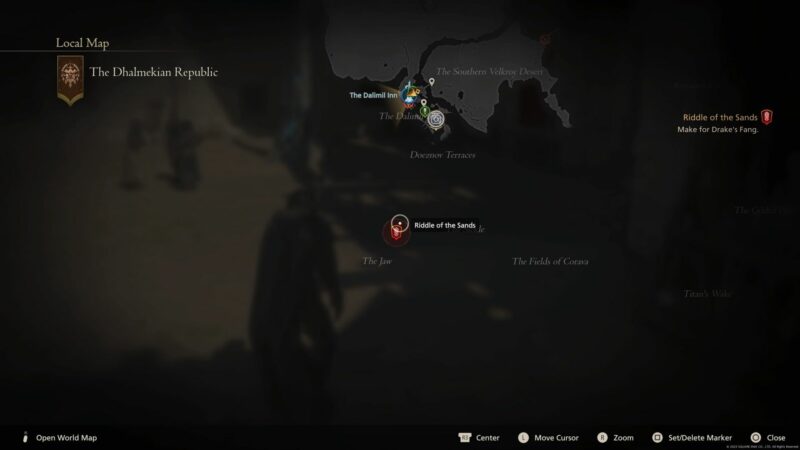 Walk with Byron all the way to the marked area.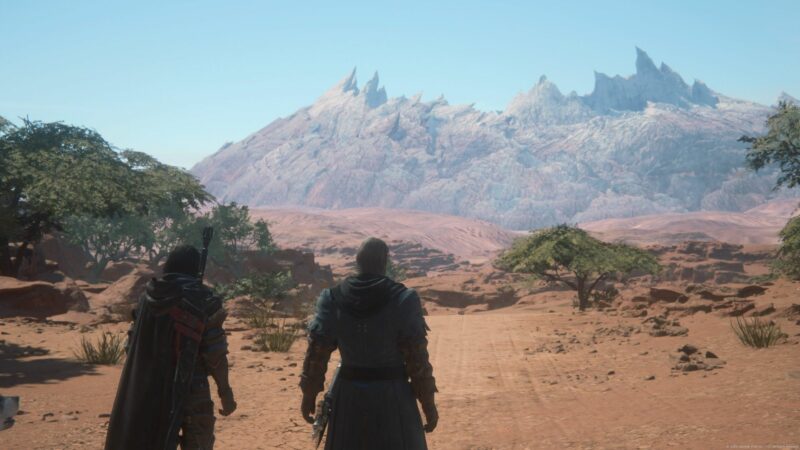 Enter Drake's Fang
Finally, you have to enter Drake's Fang using the world map.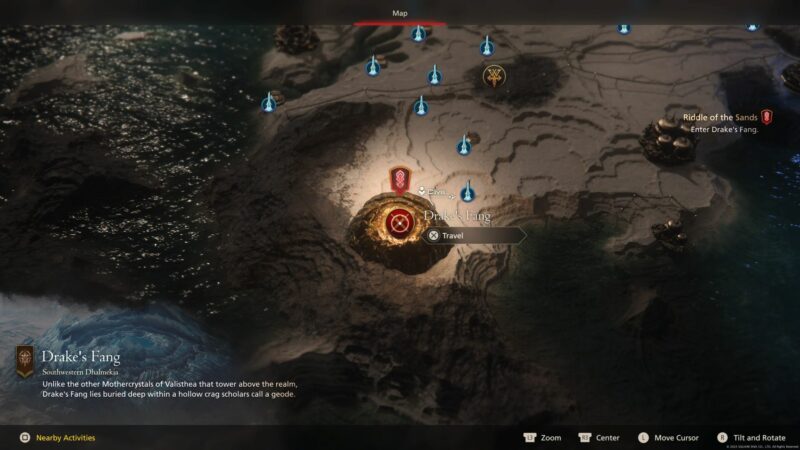 The quest ends here but there'll be cutscenes showing Hugo and Harbard who is Barnabas' man.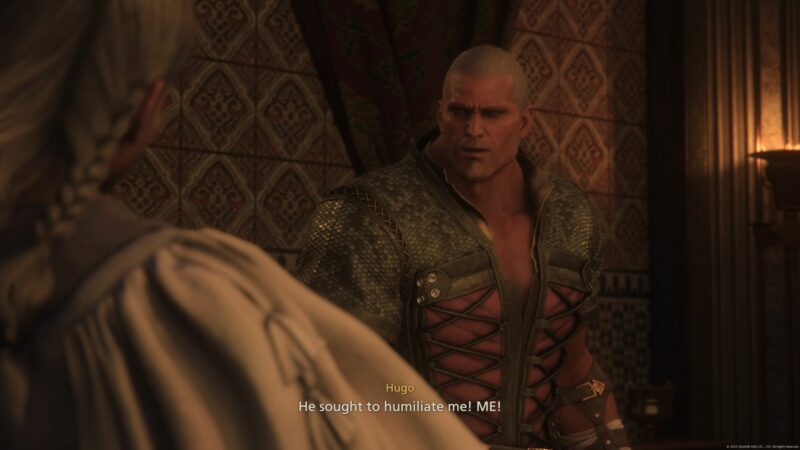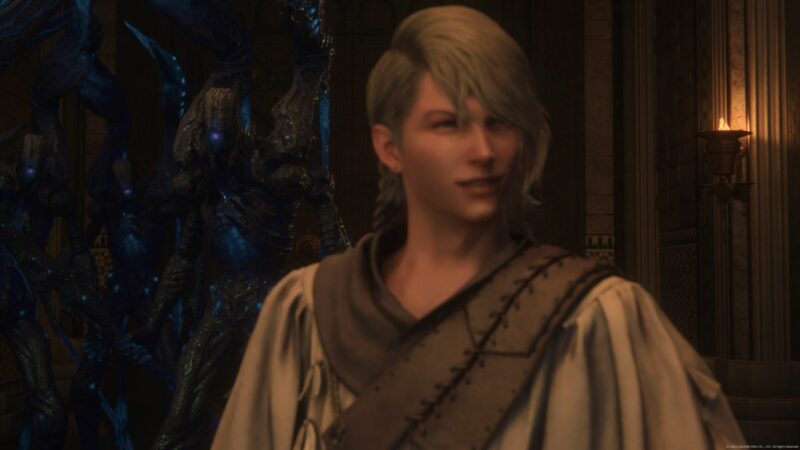 ---
Related articles:
Final Fantasy XVI: Carving Out A Niche Walkthrough