Hot Water is a side quest available in the Dalimil Inn of Final Fantasy XVI.
Your objective is to help defeat Bombs that are causing the water to be hotter.
Here's a walkthrough and guide of Hot Water in FFXVI.
To begin the quest, head to the quest marker shown in the map below.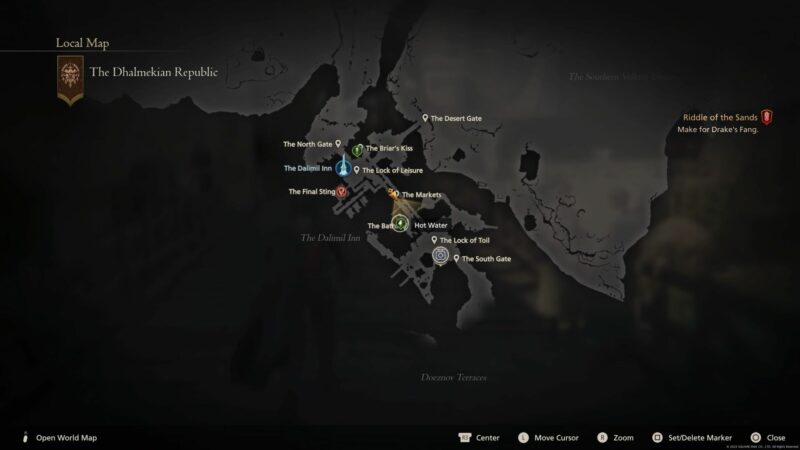 Talk to Xaver the Bathhouse Owner to start.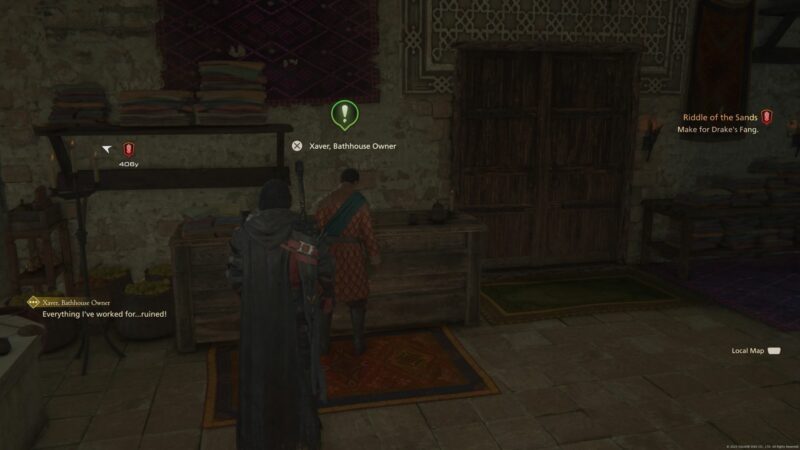 Investigate Doeznov Terraces
Head south to Doeznov Terraces as marked in the map below.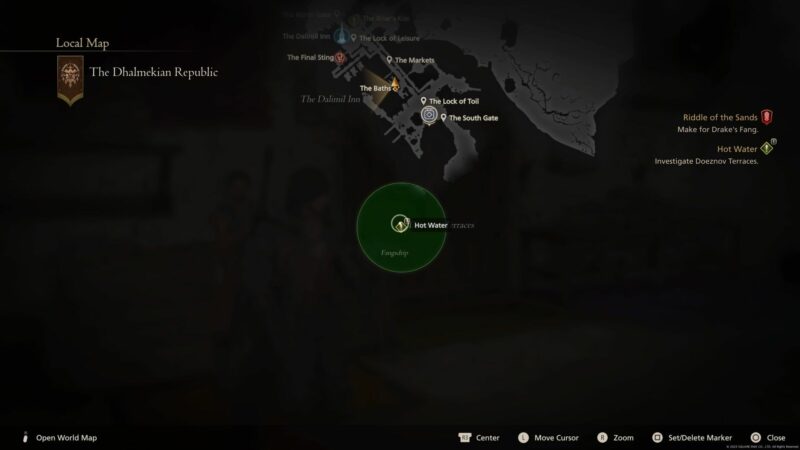 Slay the Bombs
You'll discover a group of Bath Bomb enemies. Slay them all.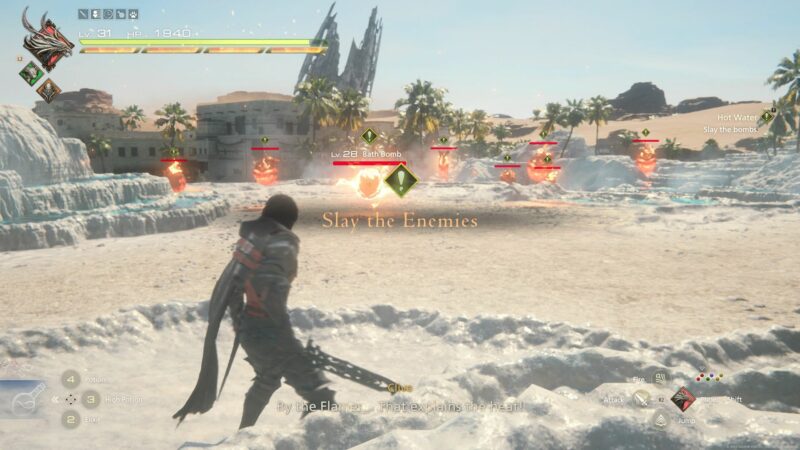 Return to Xaver
Go back to Dalimil Inn and talk to Xaver to complete the quest.
You'll receive The Breath of the Inferno (Ignition) accessory and a Scarletite.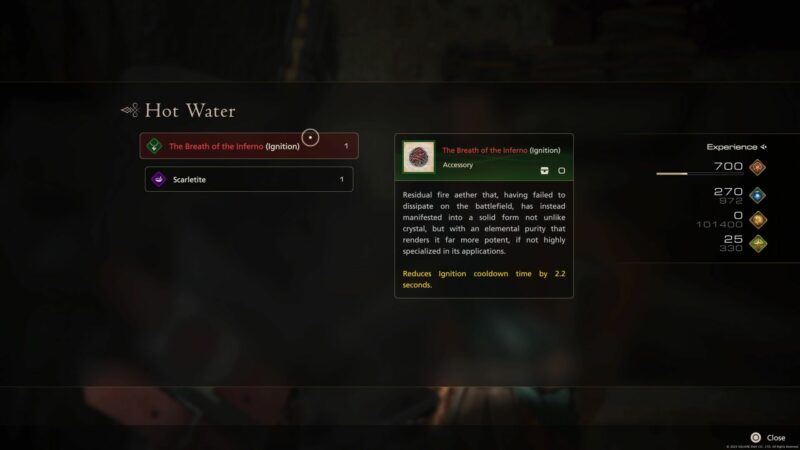 ---
Related articles:
Final Fantasy XVI: Bolts From The Blue Walkthrough