Final Fantasy XVI was one of my highly anticipated games of 2023 after watching the series of trailers that came out prior to the launch. The first trailer was a little shaky but the ones that came much later definitely created way more hype than before, as they were well constructed with some of the epic OSTs from the legendary composer Soken.
Fortunately enough, the game did deliver a great job on its boss fights but it was lacking in a few areas.
Here's a brief review on Final Fantasy XVI and my general thoughts about the game. There will be spoilers in this review.
Absolutely epic boss fights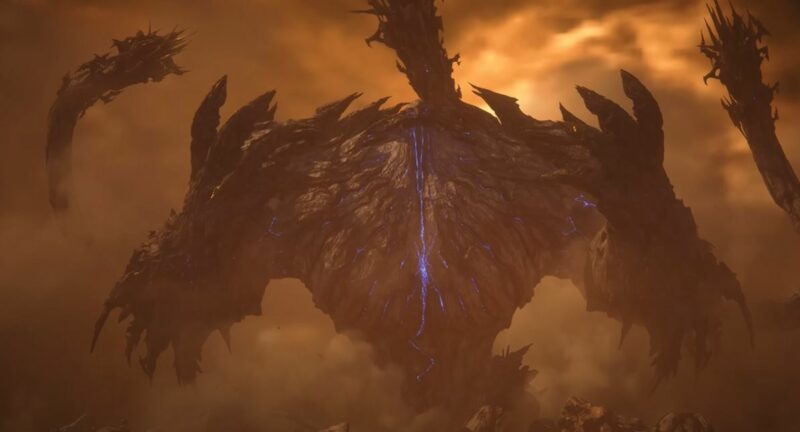 FFXVI largely revolves around Eikons, which are huge summons similar to previous Final Fantasy games. The main difference is that there are a small group of people called Dominants who are capable of transforming into Eikons.
These people are, for the most part, revered by regular folks as they're seen as possessing godly powers. This game takes place in the land of Valisthea where there are competing nations fighting for power, and each of these nations generally have their own Eikon to fight the big battles.
You'll play as Clive who is the protagonist of the story (who is also the Dominant of Ifrit) and naturally, you'll face a couple of big boss fights with other Dominants and Eikons.
Some of the boss fights in this game were some of the most epic I've seen in my lifetime and I've played so many games over two decades. If I had to choose the two best fights, it'll probably be Ifrit and Bahamut. The incredible fights were accompanied by some of the best soundtracks by Soken who is known for composing Final Fantasy music.
The only gripe some players have is that boss fights are generally not hard enough. Most players will be able to complete them without dying and not everyone is happy with that. However, I see it more as a great experience of a story rather than the need to fight a Souls-like boss.
Solid characters and voice acting
Another plus point for FFXVI is the voice acting in the game and some of the characters are great; such as Clive, Gav and Cid.
Ben Starr played a great role as Clive and Cid was voiced by Ralph Ineson, who is also known to voice Lorath in Diablo 4. Both of them did a stellar job with their characters. Most of the characters were voiced pretty well in general.
FFXVI is one of the few games in the Final Fantasy series where you can tell that the game was made for a more English-spoken audience. Most of the previous games were probably voiced in Japanese first and then translated to English, which is why they might sound awkward.
MMO side quests
Although FFXVI excels in the boss fights, the side quests felt very MMO-ish. It's probably due to the fact that the game is from the same team behind Final Fantasy XIV which is one of the top MMOs at the moment.
Most of the side quests in this game are fetch quests and you can probably do with less of them. Side quests that are more fleshed out with more memorable interactions would be better especially when you've put all of the effort into the epic boss scenes.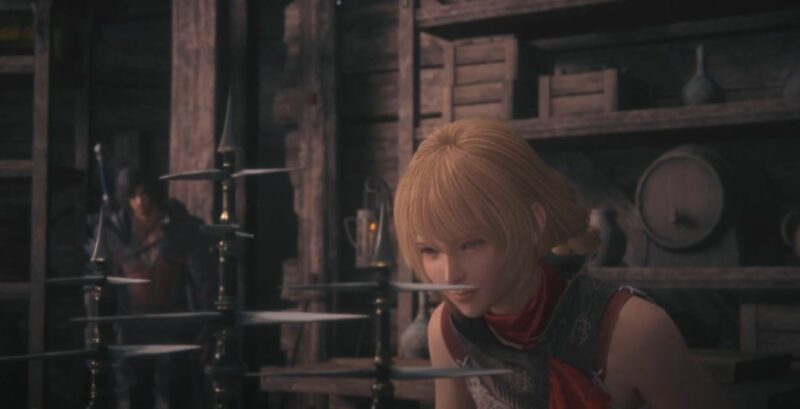 A lot of players also complained about Mid's quest that came after an absolutely stunning Titan fight. It was a main quest that was similar to a fetch quest and the worst part is that there were a few of those quests back to back, which took away a lot of the excitement from the game.
Like many have said, this game has extreme highs followed by extreme lows.
Large zones with nothing much to do
Another gripe with the game is that they have made some large zones for you to explore but they're pretty much void of activities.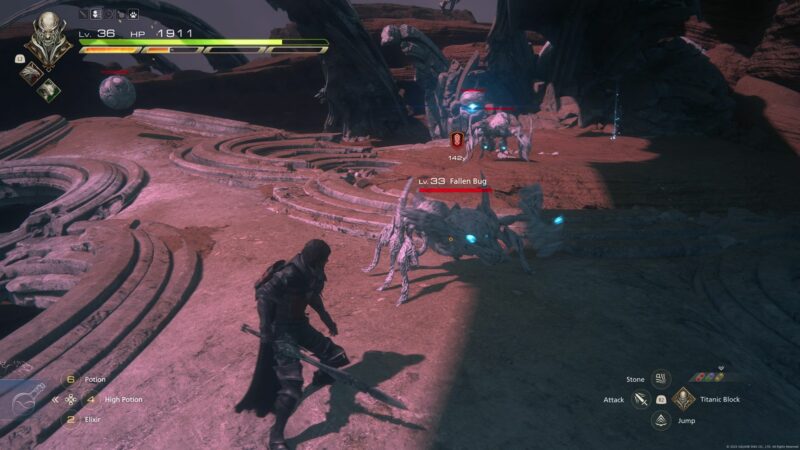 All you can do in those zones is find some creatures or enemies to fight and then move on to the next group of enemies. There are also special creatures or enemies that are under the bounty system but that's pretty much it. It boils down to just fighting either weaker enemies or stronger enemies.
FFXVI needs some side activities like fishing (or other activities you can think of) in many RPGs. The game desperately needs something to take your head off just combat alone as most of the game is just combat and serious dialogues. It felt tiring as this game is not your usual linear-action game where pure combat works. It's much longer so you'll need some activities to keep you interested in playing. Clive in general is a very serious character and doesn't joke around, so some fun sides would be more balanced.
Needs more meaningful loots and crafting
FFXVI could do with loots that are actually useful and a more diverse crafting system.
Most of the time you'll find chests in new areas, open them and find absolutely nothing useful. Do this continuously throughout the game and you'll wonder why you bothered to loot at all.
The pointless loots possibly stem from the weak crafting system. What players normally do in FFXVI is defeat a major boss, get a crafting ingredient from that boss and craft a sword that's better than the previous. Rinse and repeat.
There's no need to loot anything as the swords you craft from boss drops are better than the ones you can craft from other ingredients. All you need to do is to play the main story and not explore other areas to get better weapons and armor.
In a nutshell
Final Fantasy 16 is one of those roller-coaster games with extremely good moments followed by much lower lows.
They have some of the epic boss fights in a video game but suffers from other weak RPG areas. That said, almost everyone can agree that the music is incredible.
---
Related articles:
Final Fantasy 16 Ending: Did Clive Die? (Theory)
Final Fantasy 16: Nobody's Tool Walkthrough & Guide