Bolts From The Blue is a main story quest in Final Fantasy XVI.
Your objective is to help Mid prepare to start her work in the hideaway.
Here's a walkthrough and guide of Bolts From The Blue in FFXVI.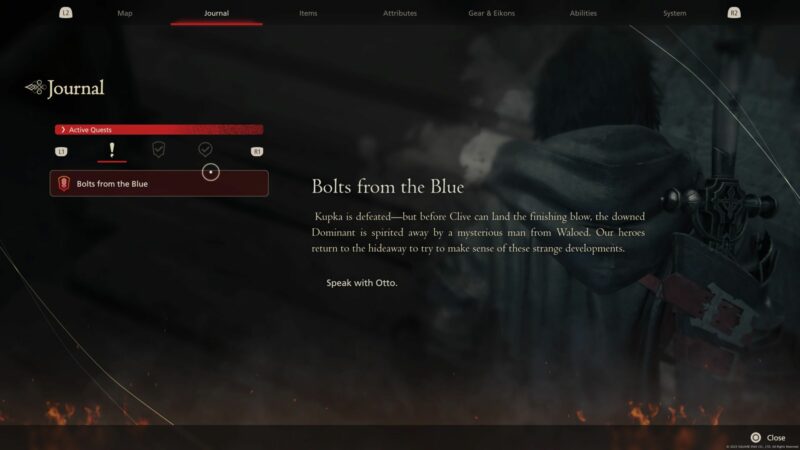 Speak with Otto
To begin the quest, talk to Otto at the mess.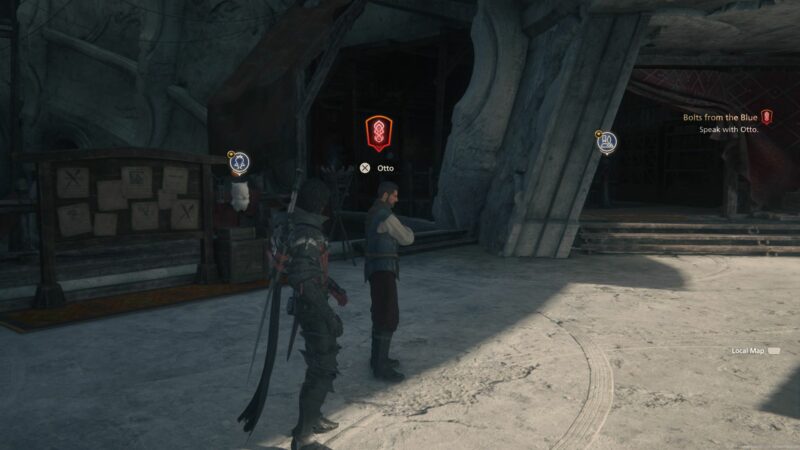 You'll then be introduced to a new character Mid in the cutscene. She is Cid's daughter.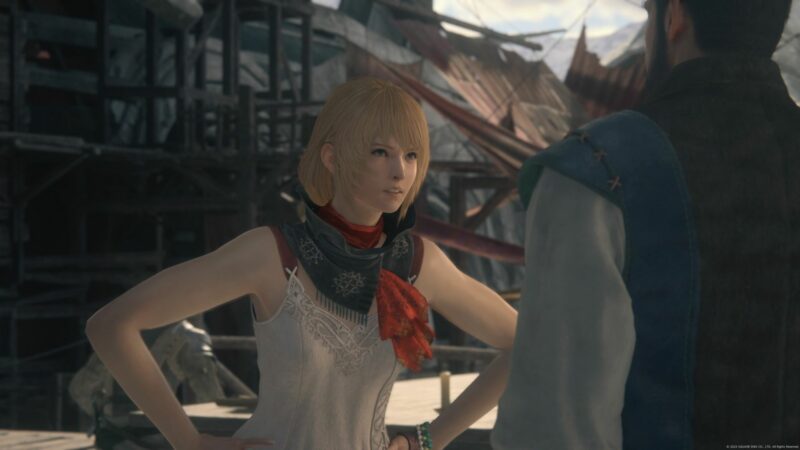 Speak with Mid
Next, find and talk to Mid.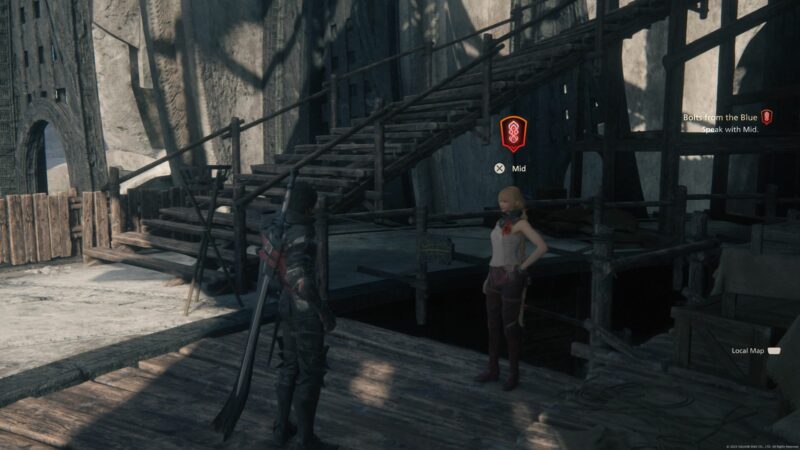 Getting to Work sub-quest
You will unlock the Getting to Work sub-quest after talking to Mid.
Then, head over to Charon to ask for help.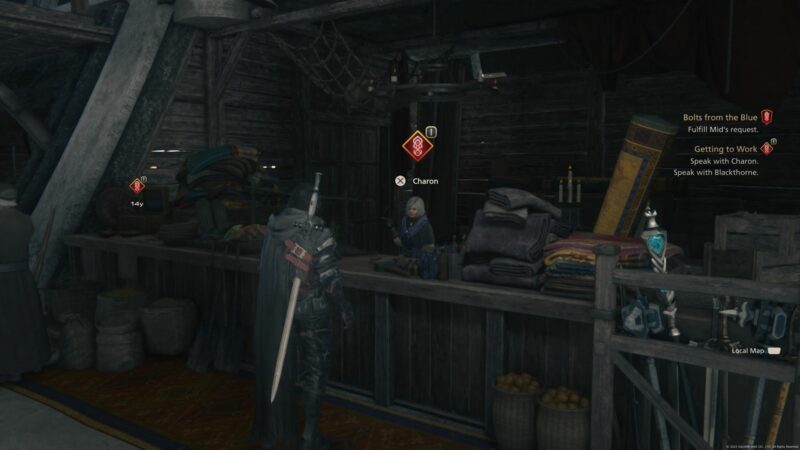 Next, speak with Blackthorne for assistance.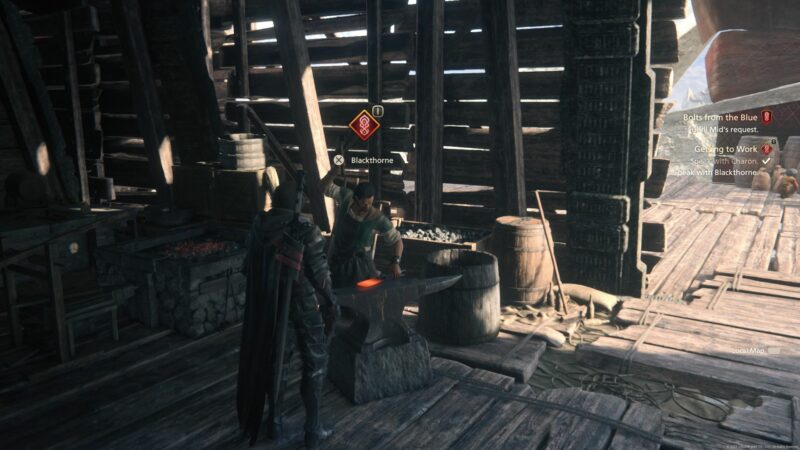 You will then need to visit Bardolph the Head Carpenter on the pier area.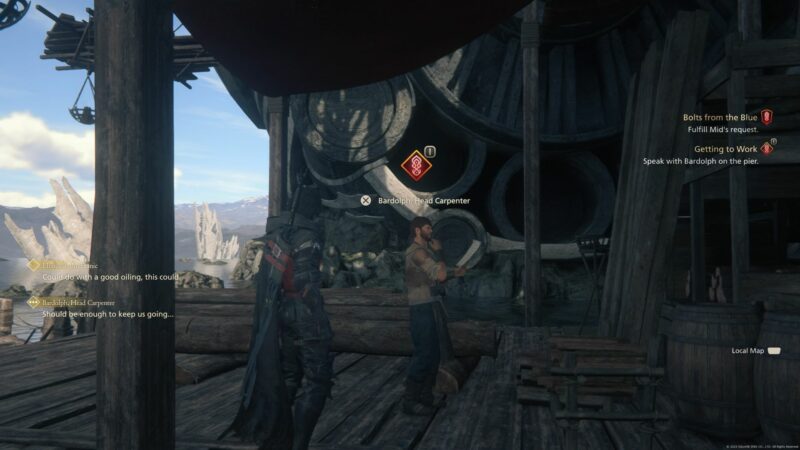 Move on to Martha's Rest.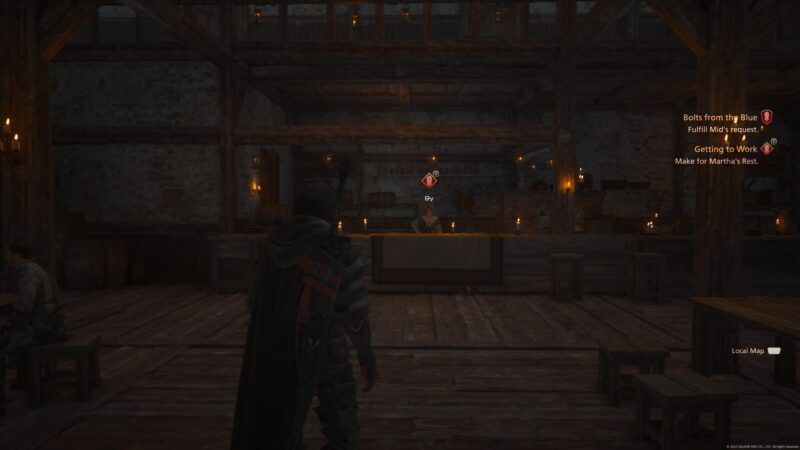 You will now need to find Bernard near the ruins of Cressida. The exact location is shown in the map below.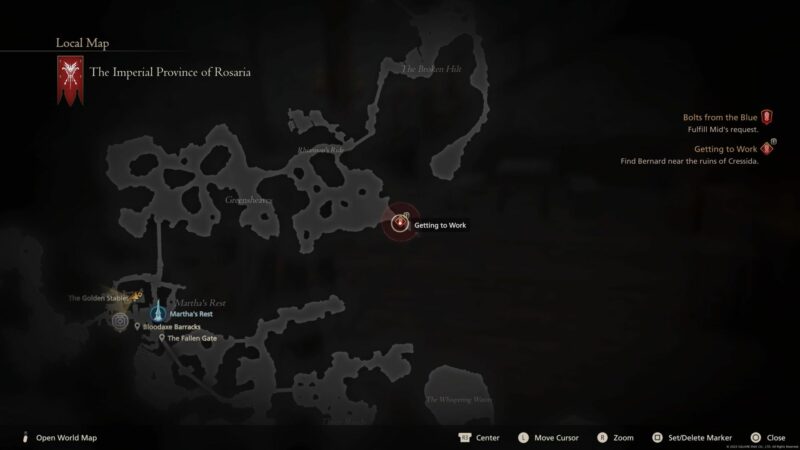 You'll then see Bernard as you reach the place.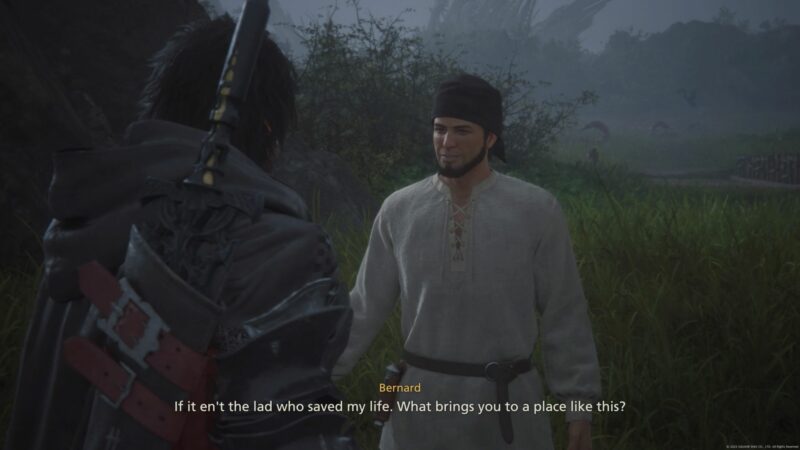 Slay all of the enemies in the area.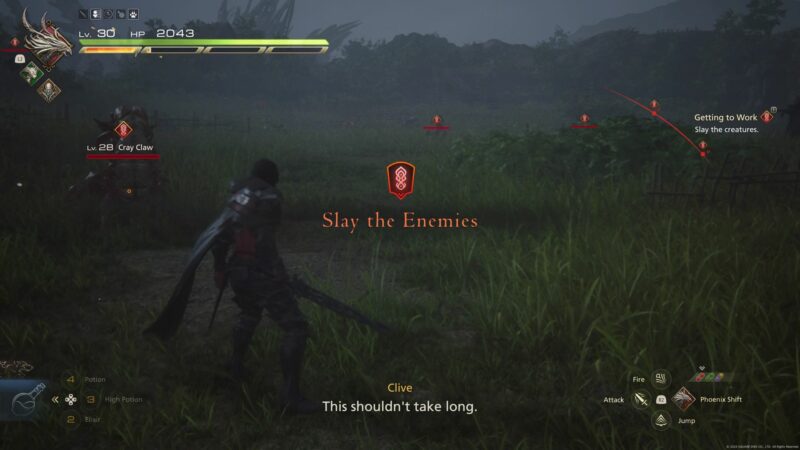 You will also face an elite mob, i.e. Wivre.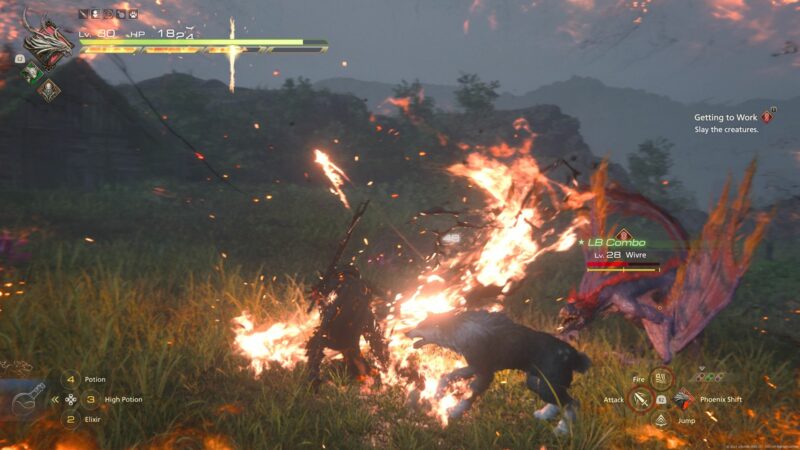 Return to Mid in the hideaway.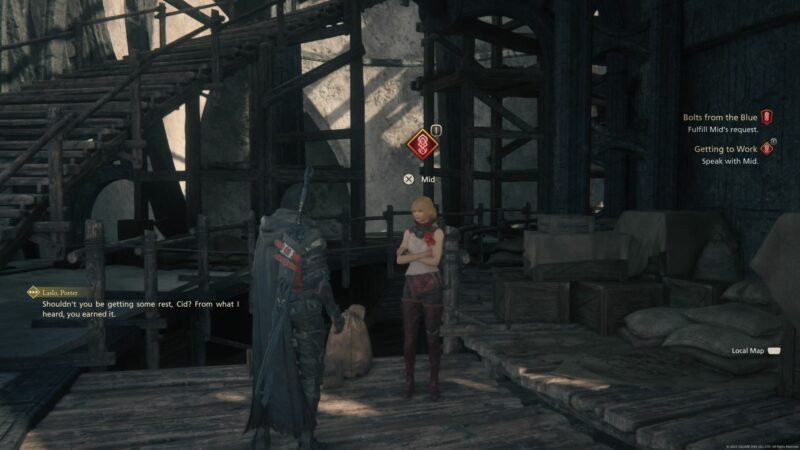 This sub-quest ends here. You'll get The Breath of Earth (Windup) accessory among others.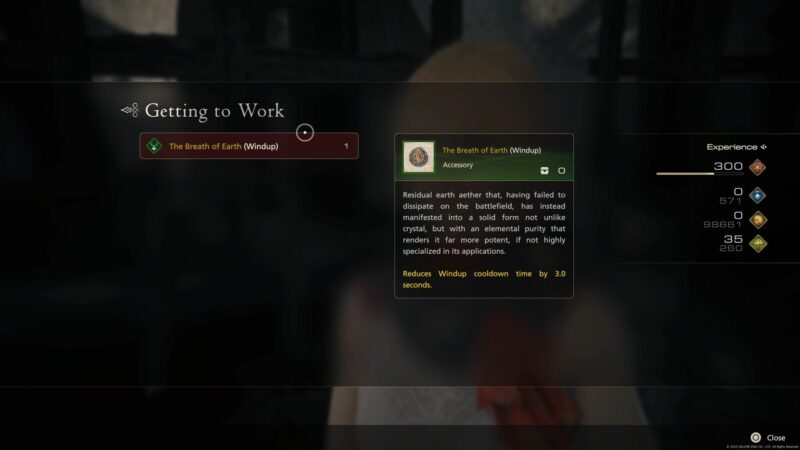 Visit the infirmary
Next, visit the infirmary where Tarja is.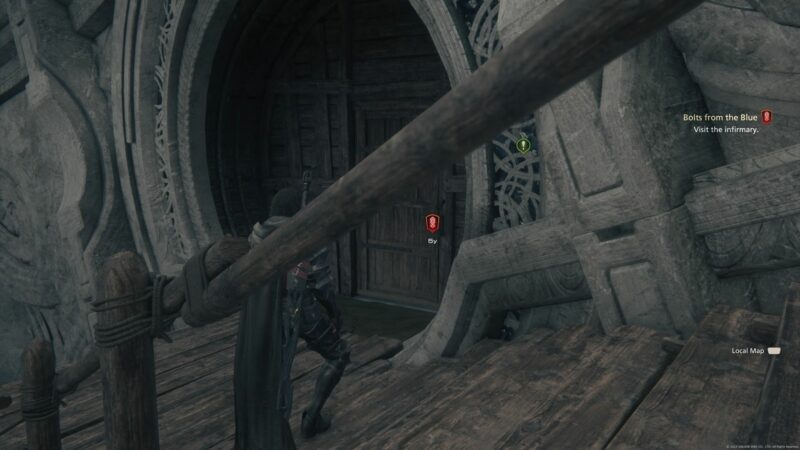 You will then meet Gav at the shelves where Harpocrates is.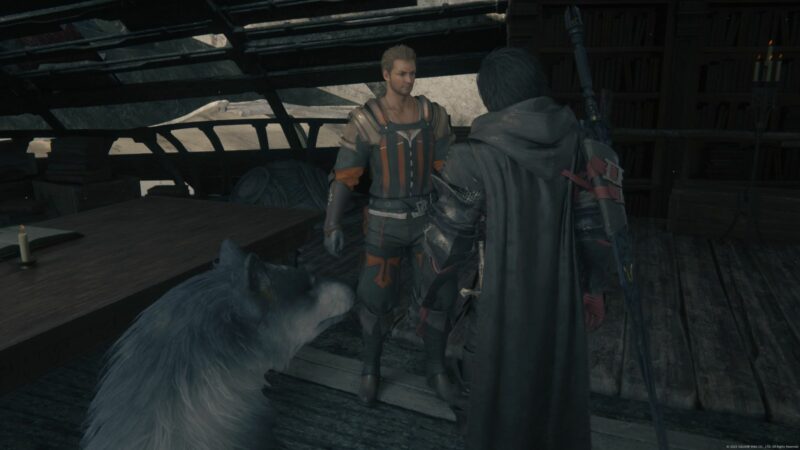 Speak with Vivian
Talk to Vivian next.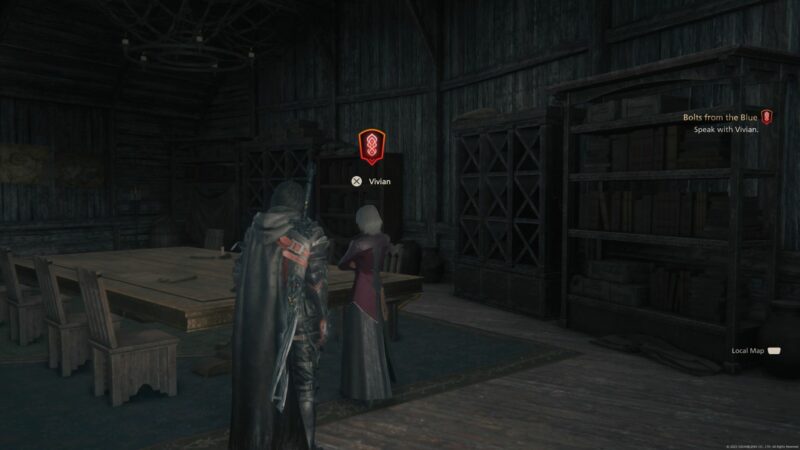 You'll then see Byron Rosfield appear at the hideaway in the cutscene.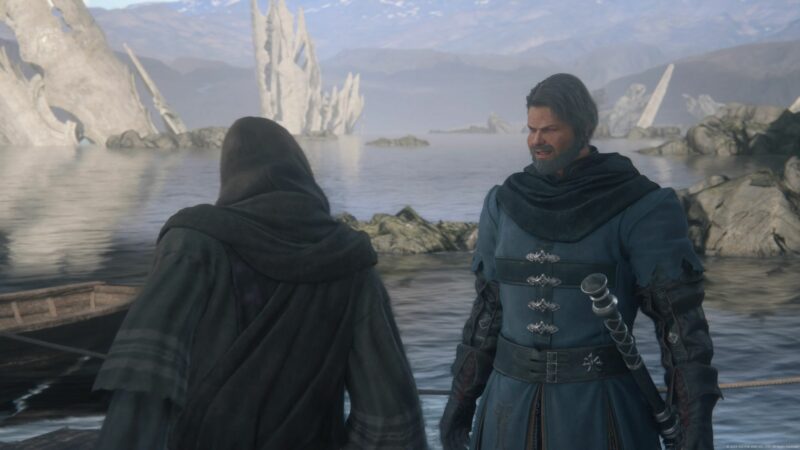 In the meantime, we also see what's going on inside the Imperial Palace.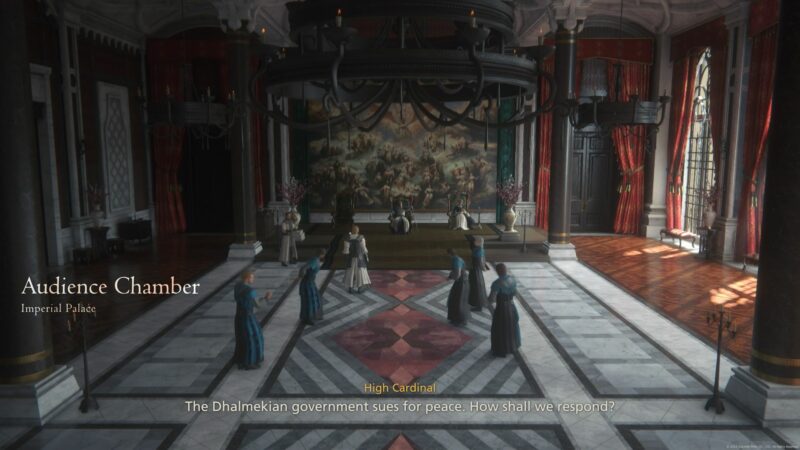 Speak with Byron
Go down to the pier to talk to Byron.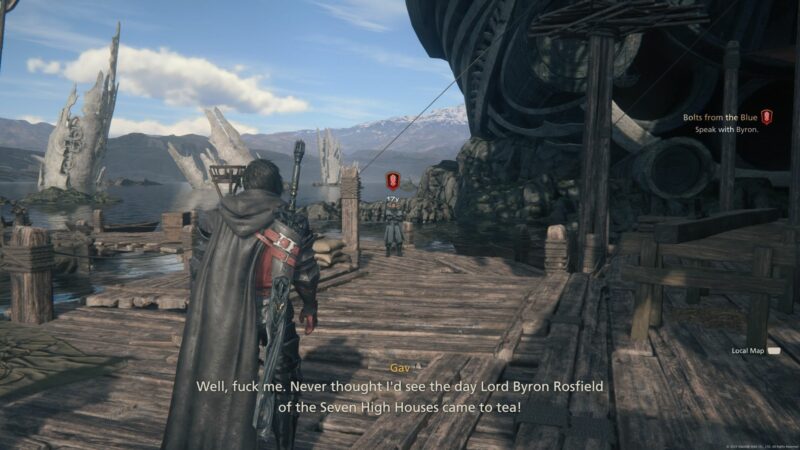 Speak with Otto
To proceed, talk to Otto again.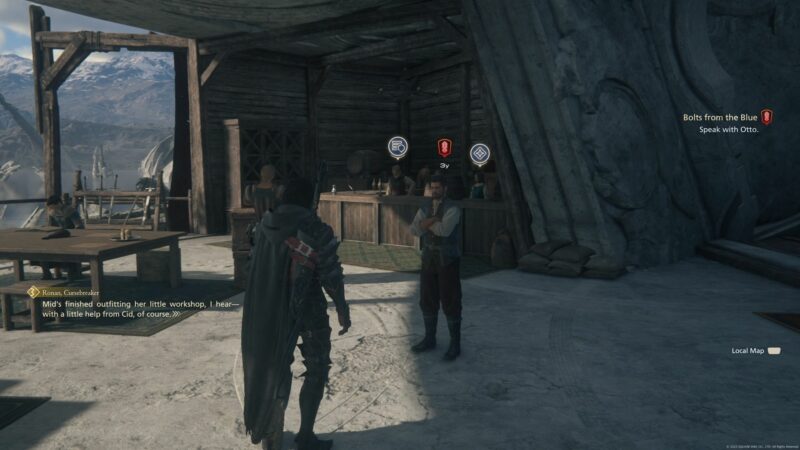 Then, return to Byron.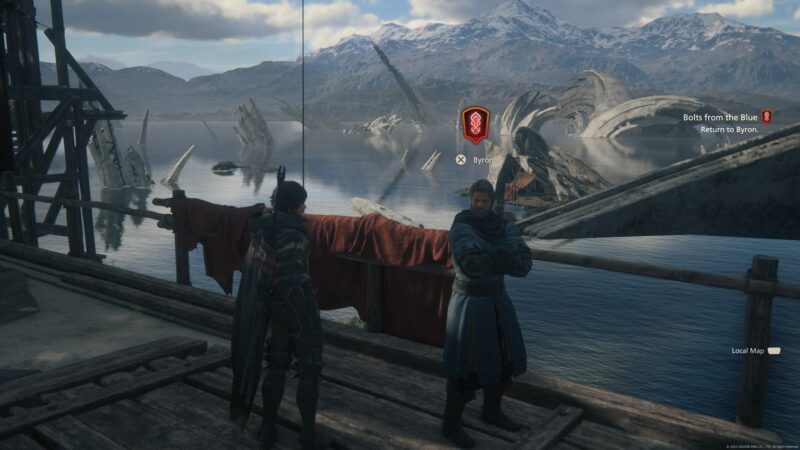 Make for the Velkroy Desert
When you're ready, go to the Velkroy Desert via the world map.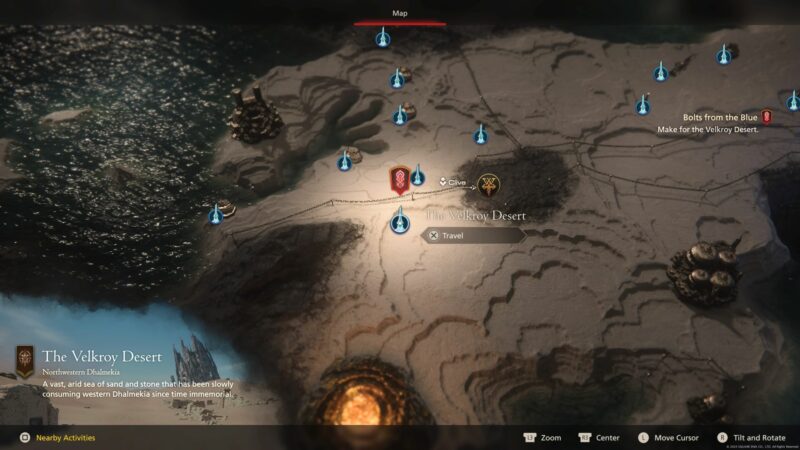 The quest ends when you reach the Dhalmekian Republic.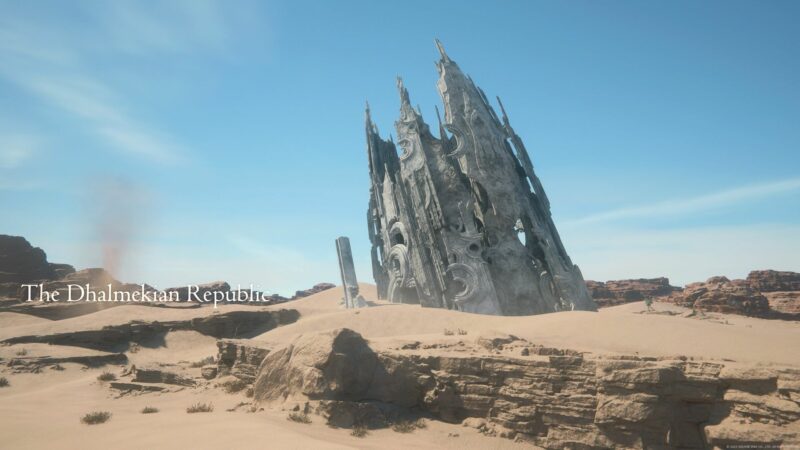 ---
Related articles:
Final Fantasy XVI: The Weight Of Command Walkthrough