Righting Wrongs is a main quest available in Final Fantasy XVI.
Your objective is to return to the hideaway to discuss further actions with Cid.
Here's a walkthrough and guide of Righting Wrongs in Final Fantasy 16.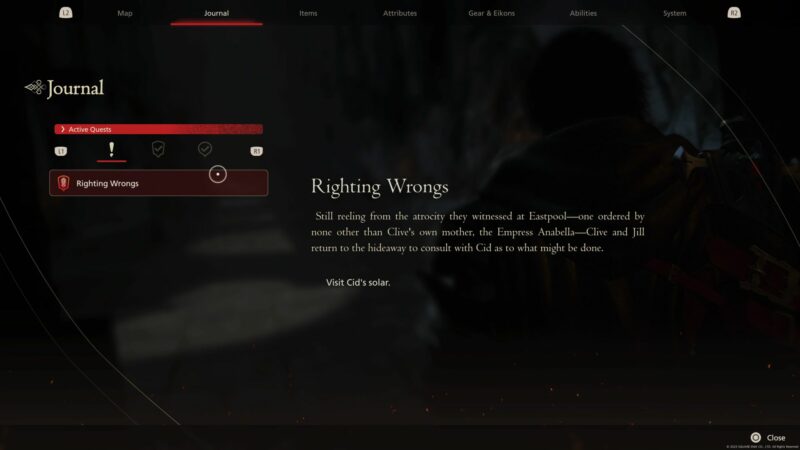 Visit Cid's solar
After reaching the hideaway, visit Cid's solar.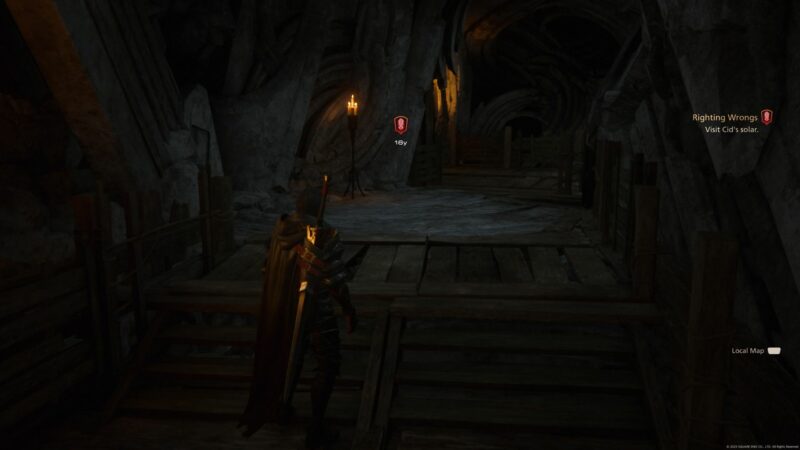 You'll just see a few cutscenes here.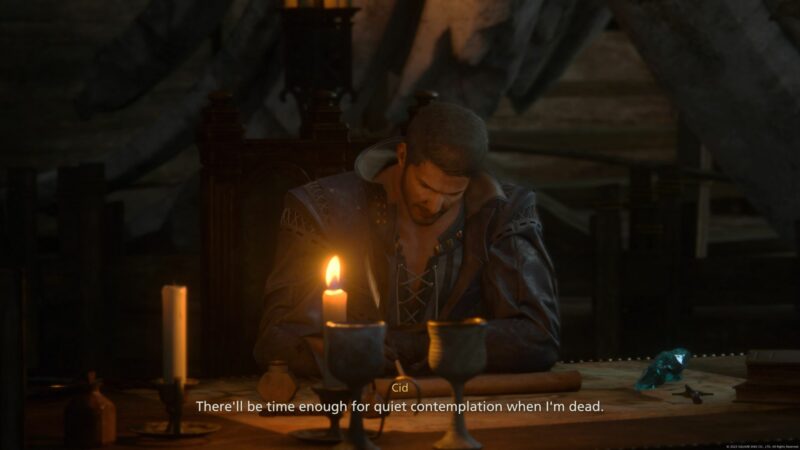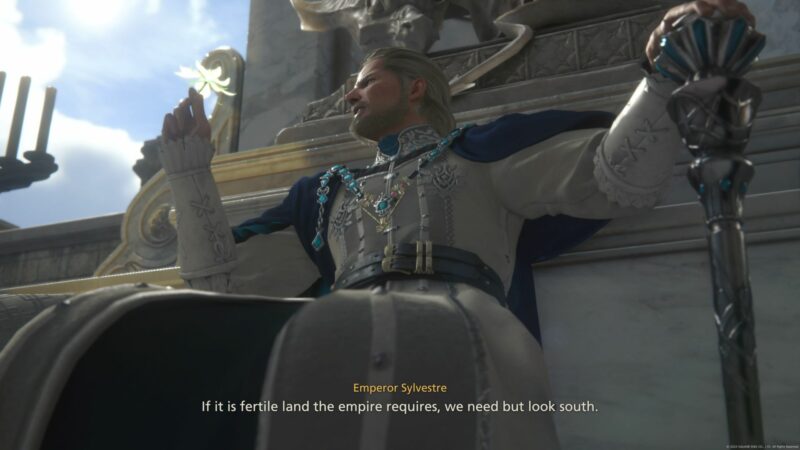 Speak with Charon
After the cutscenes, head back down to talk to Charon. She has a new item to be sold which is for the Limit Break.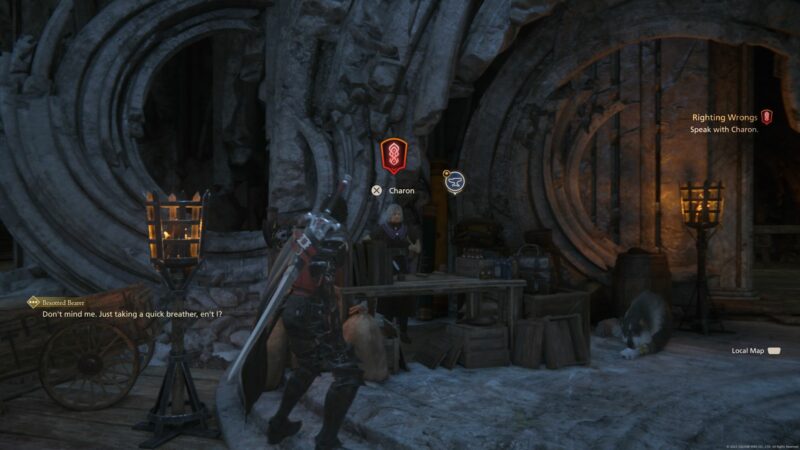 (Optional) New weapon
If you check the blacksmith, there's also a new weapon to forge, i.e. Flametongue.
It uses Stormcry and Fire Shard from the previous quests.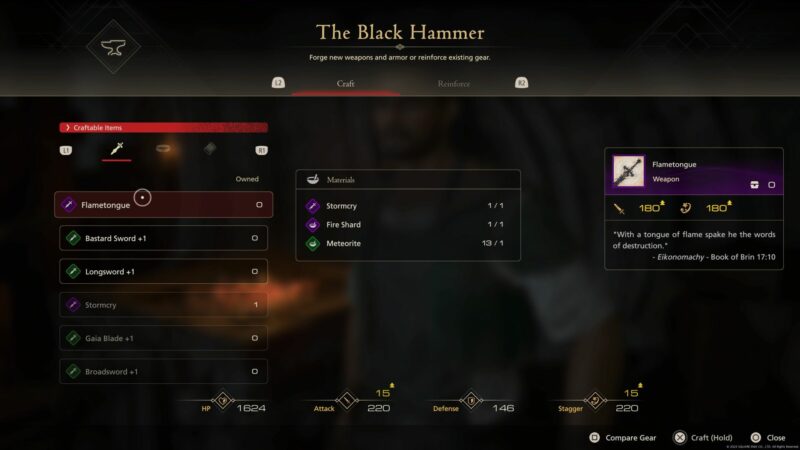 Speak with Otto
Next, talk to Otto at The Fat Chocobo.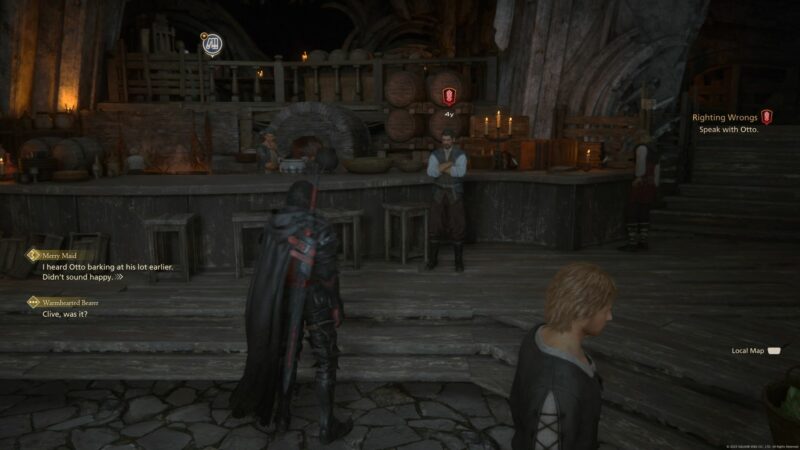 You will also unlock Alliant Reports which shows currently available side quests in Valisthea. They will be displayed on the world map as well.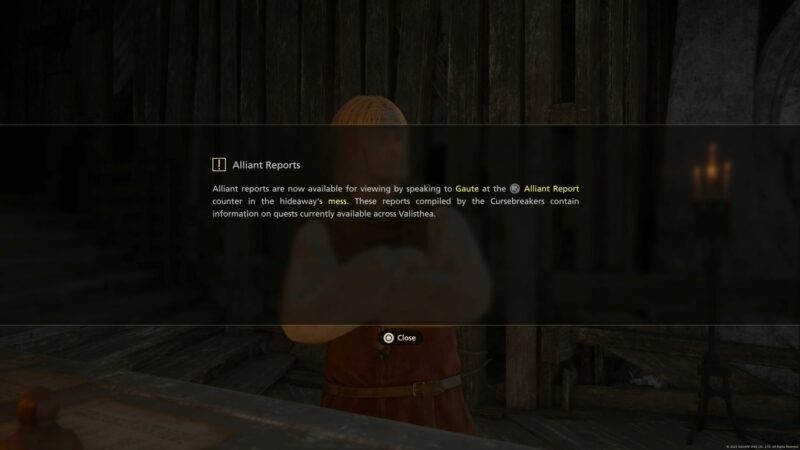 Speak with Gav
Then, talk to Gav at the entrance.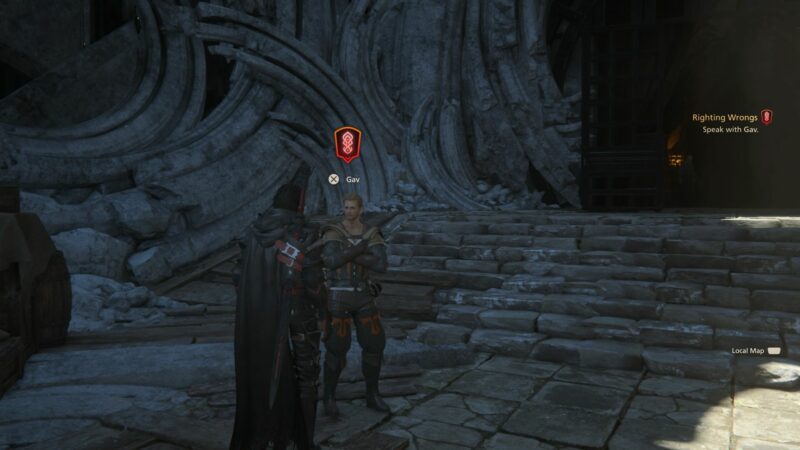 Make for Northreach
Fast travel to Northreach to proceed. You can use the Lostwing obelisk first.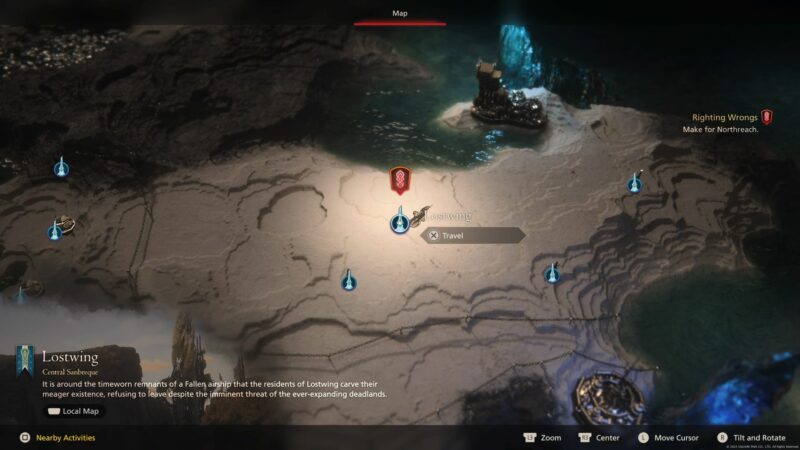 Then, fast travel to The Dragon's Aery which is the closest to Northreach.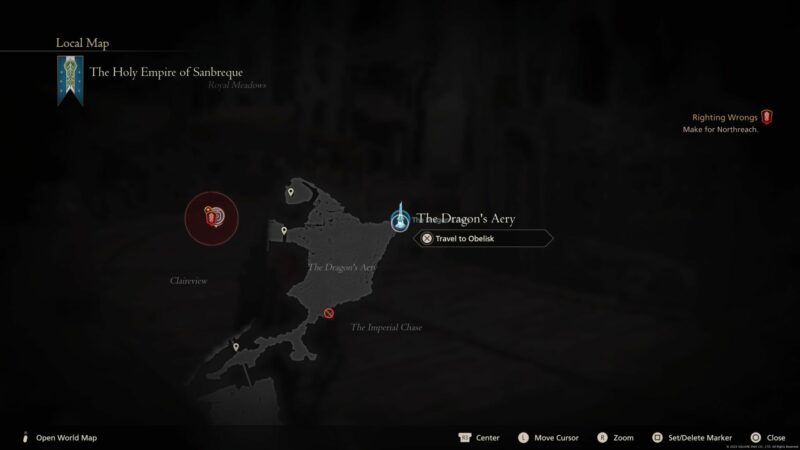 Search for the Dame
After reaching Northreach, search for the Dame.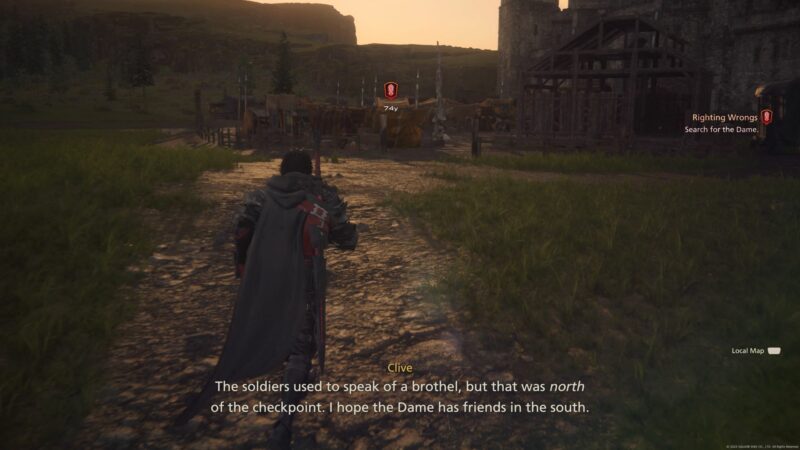 You'll see her right at the entrance. A cutscene will load.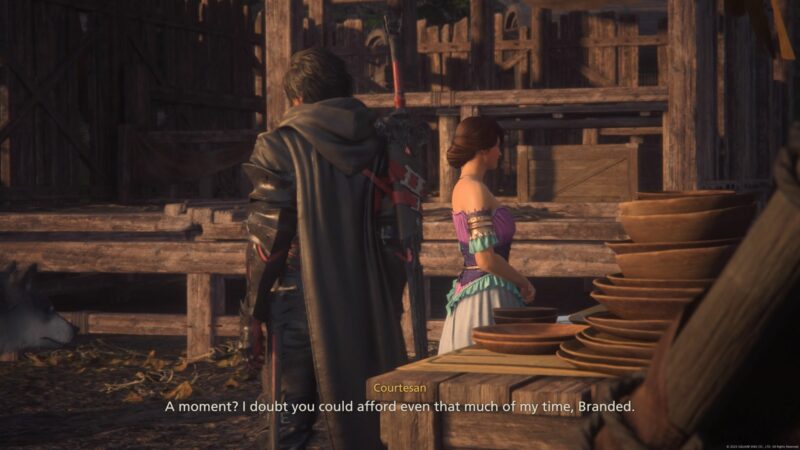 Speak with Isabelle
You'll learn that the Dame's name is Isabelle.
Talk to her again after the cutscene.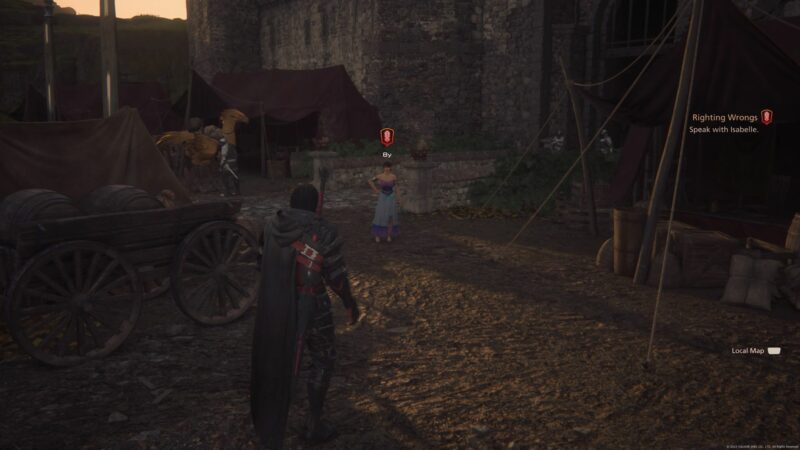 Make for the Veil
Follow her to the Veil.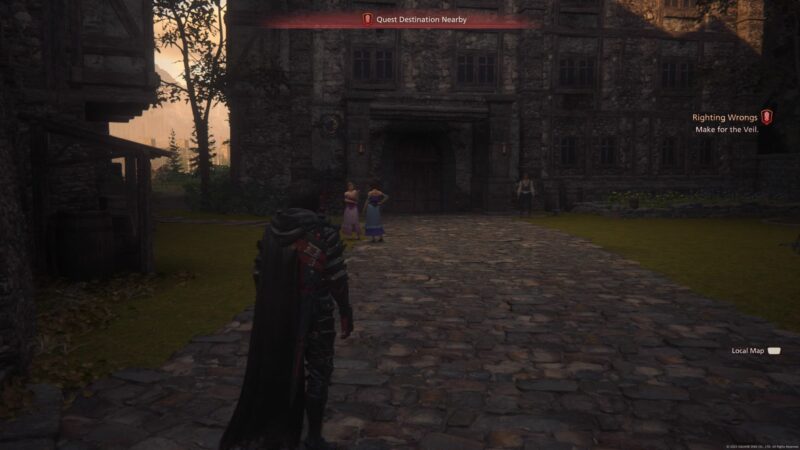 Talk to Isabelle once more.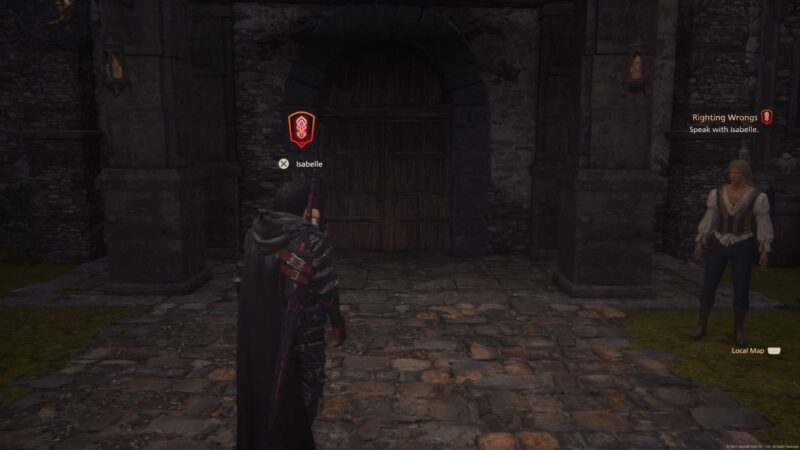 You will then obtain the Moon and Stars seal which allows you to do side quests.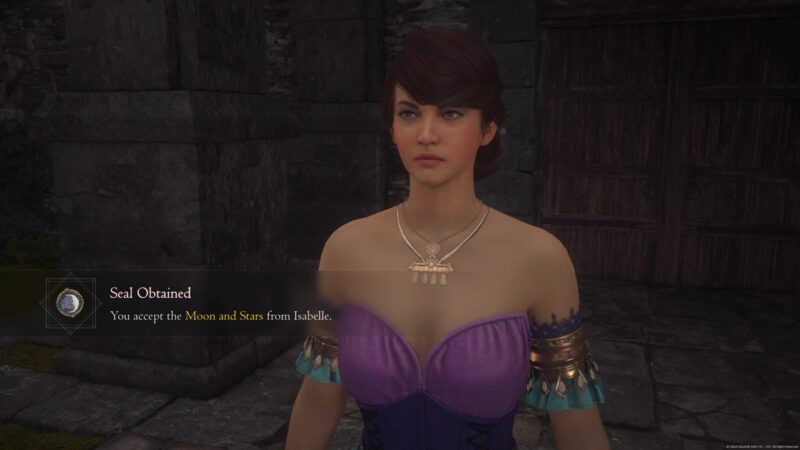 The Dame sub-quest
You will also unlock a sub-quest titled The Dame where you have to help Isabelle find her courtesan Tatienne.
Talk to the other courtesans for information.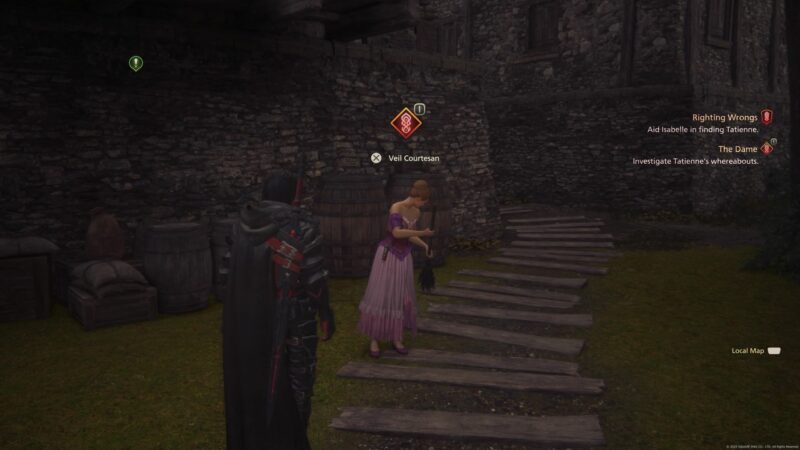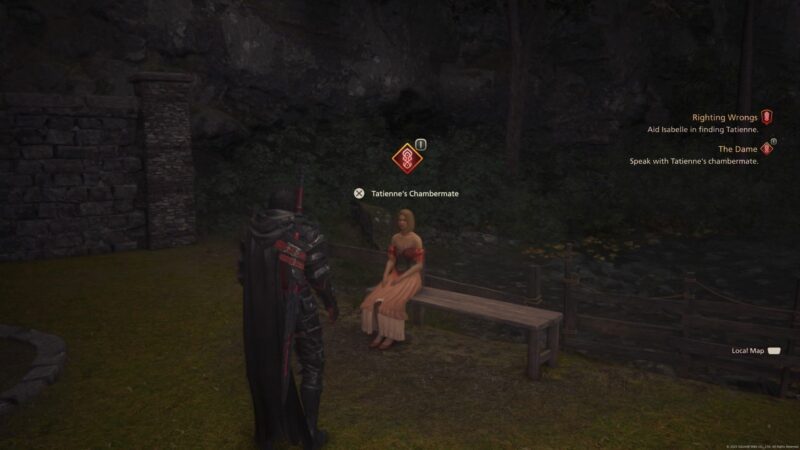 Then, head to the garrison for investigation.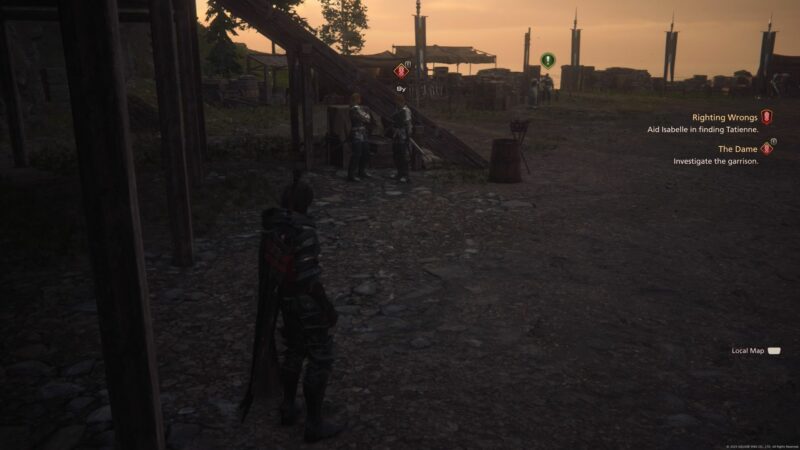 After getting more information, talk to Isabelle again.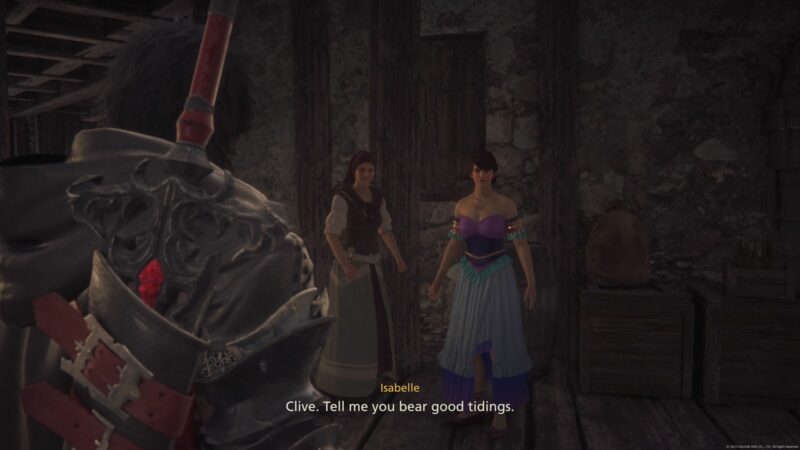 Next, head all the way northeast to Moore as marked in the map below.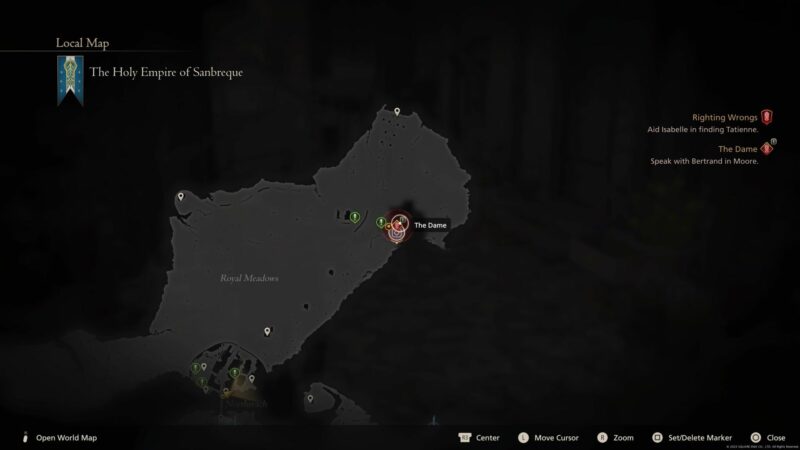 Talk to Bertrand in Moore.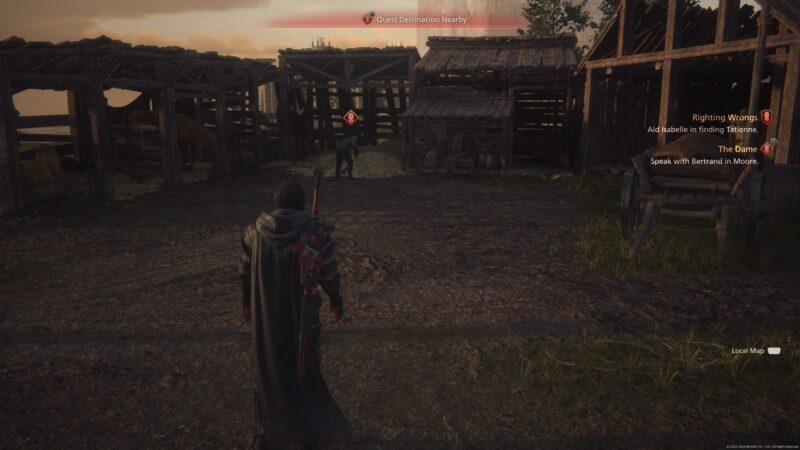 Next, talk to the traveling trader who had a feud with Yannick, the soldier who is involved with Tatienne.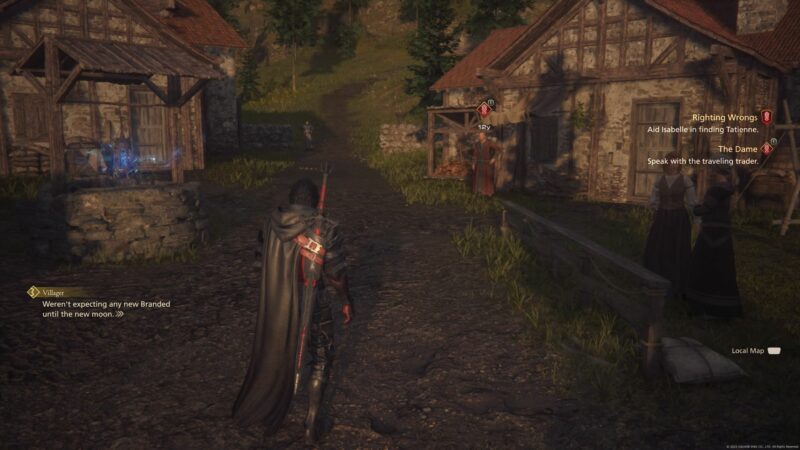 Head north to look for Tatienne.
You'll see a group of wolves instead.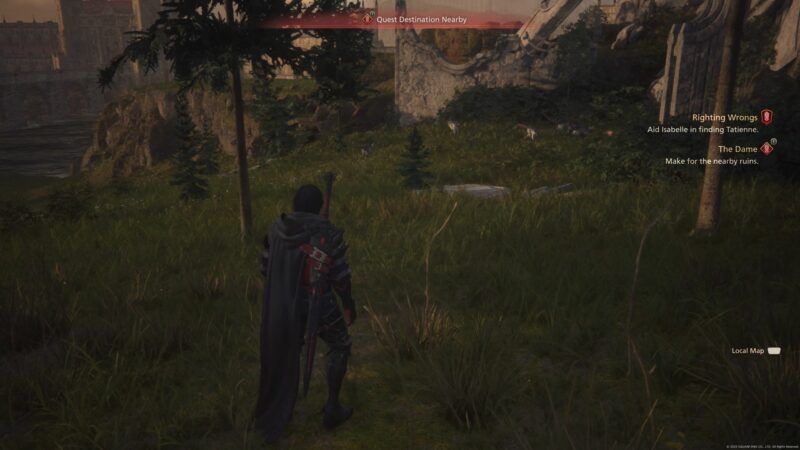 Slay all of the wolves first.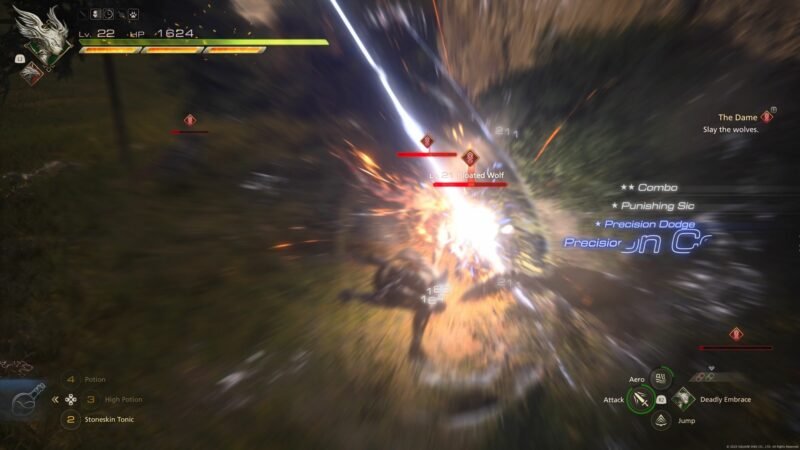 Then, examine the corpse. You'll discover that they're actually Tatienne and Yannick.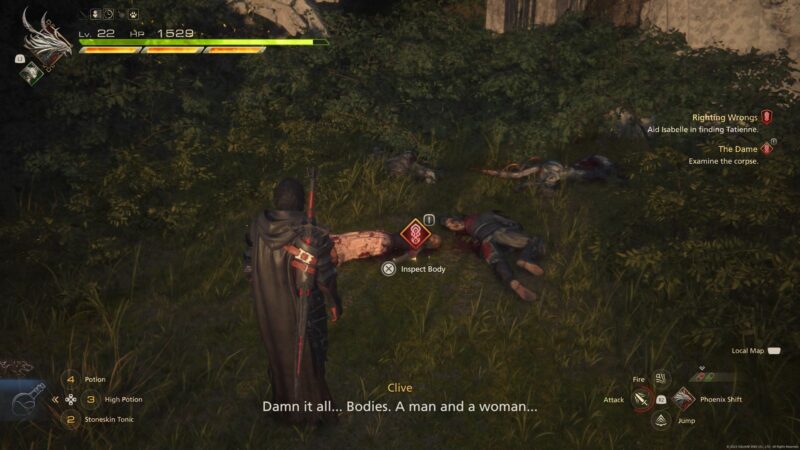 Return to Moore as Isabelle is there. Report the situation to her.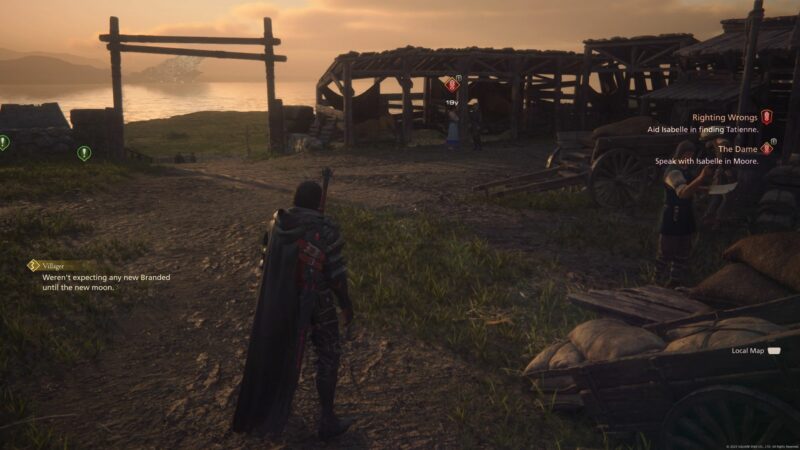 The sub-quest ends here.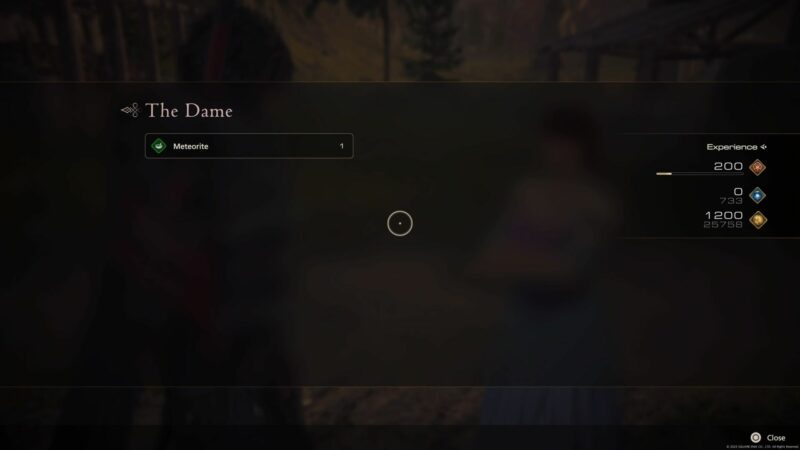 Gather at the abandoned chapel
Head south to the chapel as marked in the map below.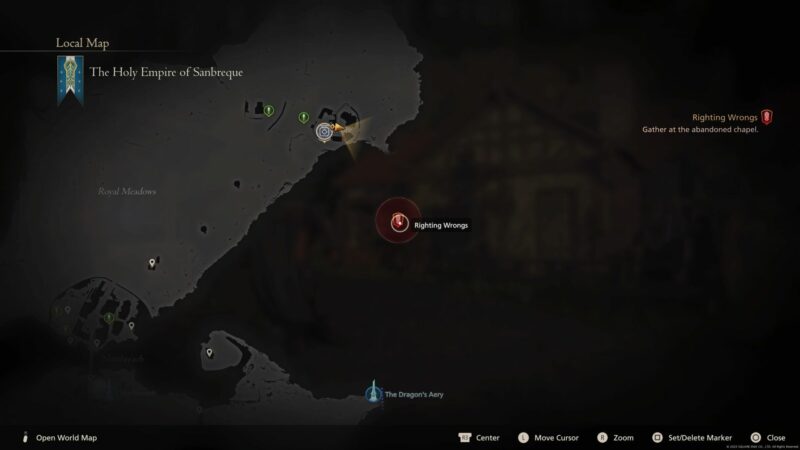 Use the gate just beside the chapel to meet Cid and Jill.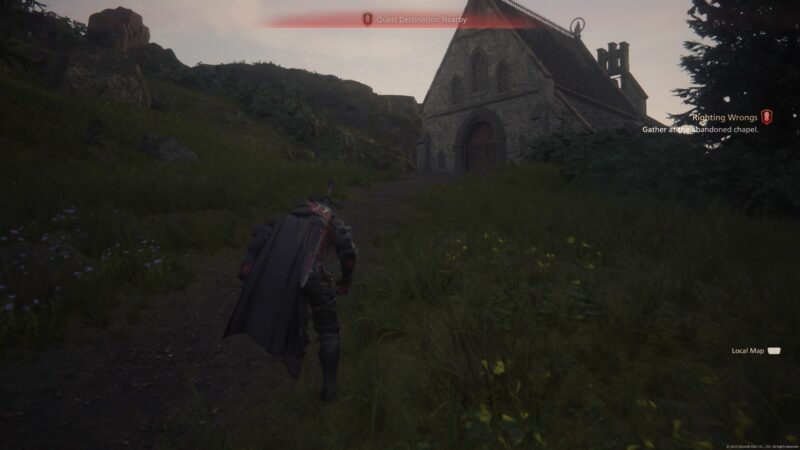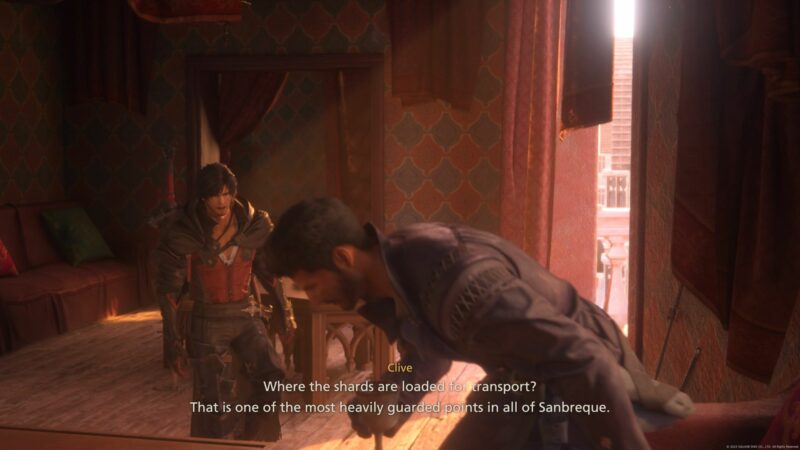 Sneak into Oriflamme
Use the world map to fast travel to Drake's Head.
You may want to complete all side quests if you wish to before this as this may be a point of no return.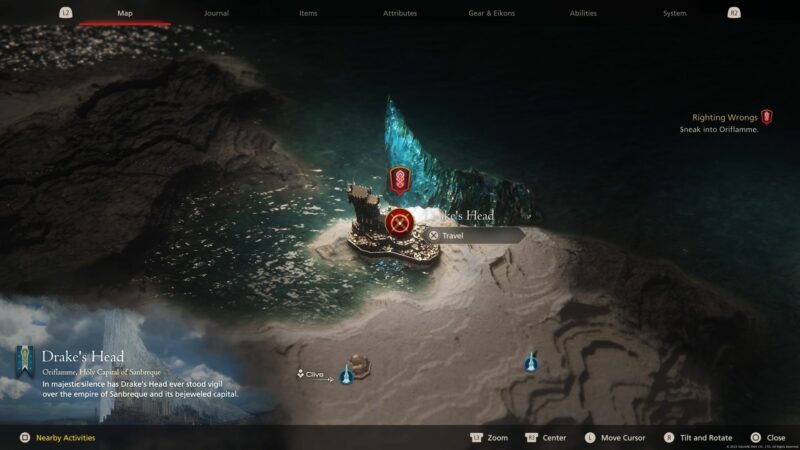 The quest ends when you reach Drake's Head.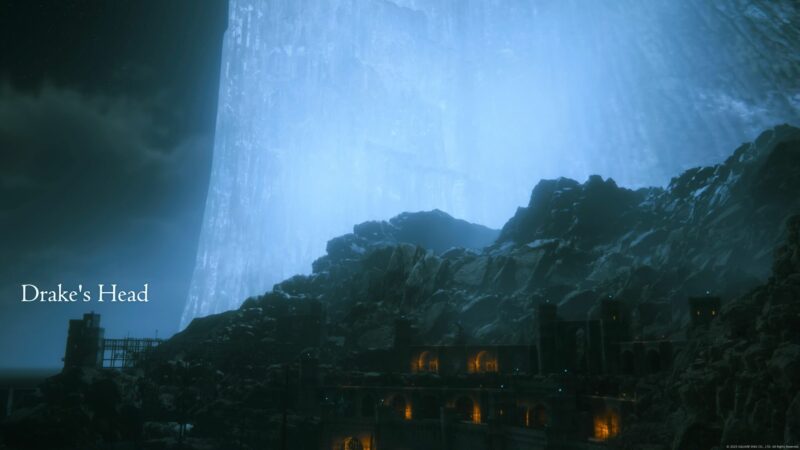 ---
Related articles:
Final Fantasy 16: Playthings Quest Walkthrough