Playthings is a side quest available in Final Fantasy XVI.
Your objective is to find a pet who went missing.
Here's a walkthrough and guide of Playthings in Final Fantasy 16.
To begin the quest, go to the quest marker shown in the map below.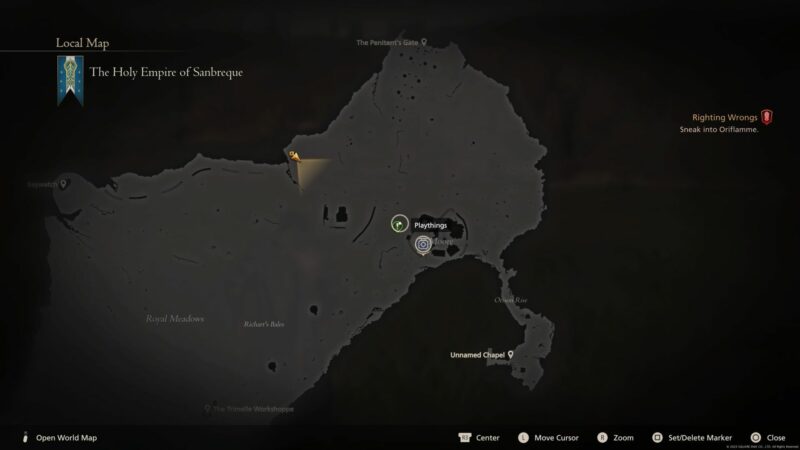 Talk to Lisette.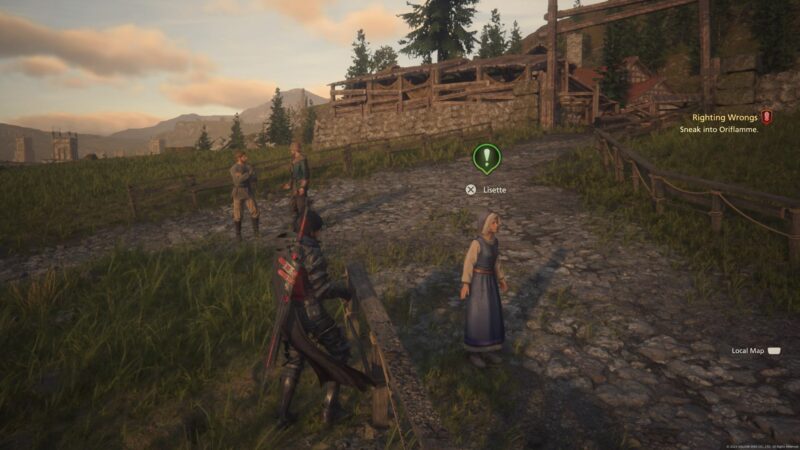 Inquire with villagers
Talk to the villager nearby to ask about Chloe.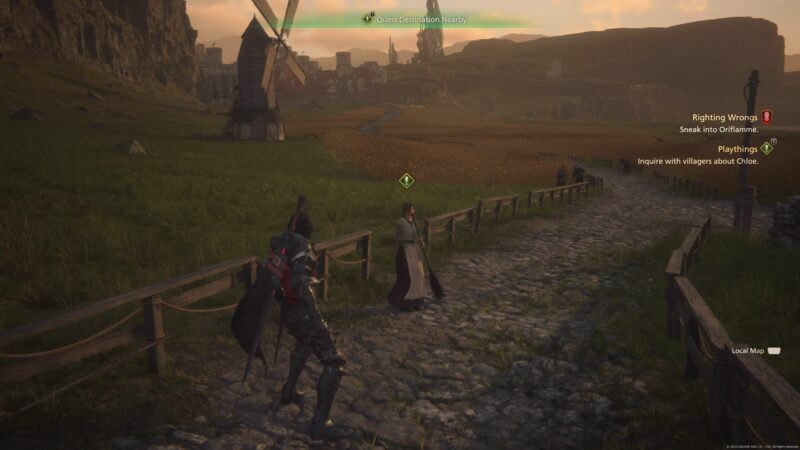 Search for Chloe
Head to the windmill and you'll see a dog barking. Interact with the dog.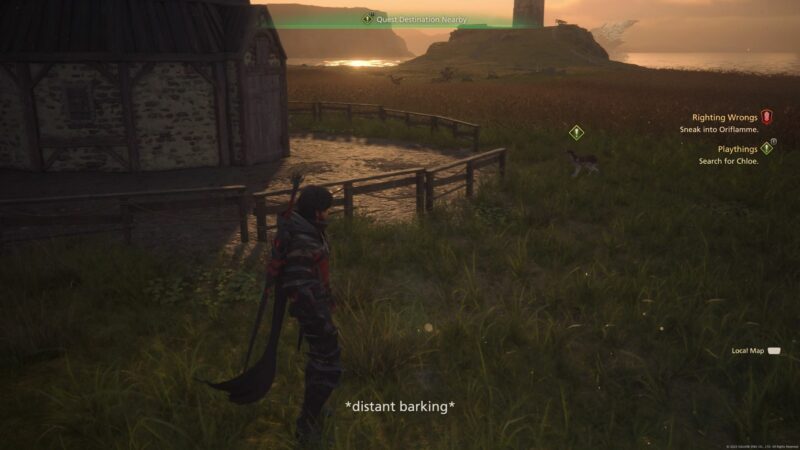 Inspect the body
Then, you'll see a dead child. Inspect the body and you'll discover Chloe is a person. She died from petrification due to overuse of magic.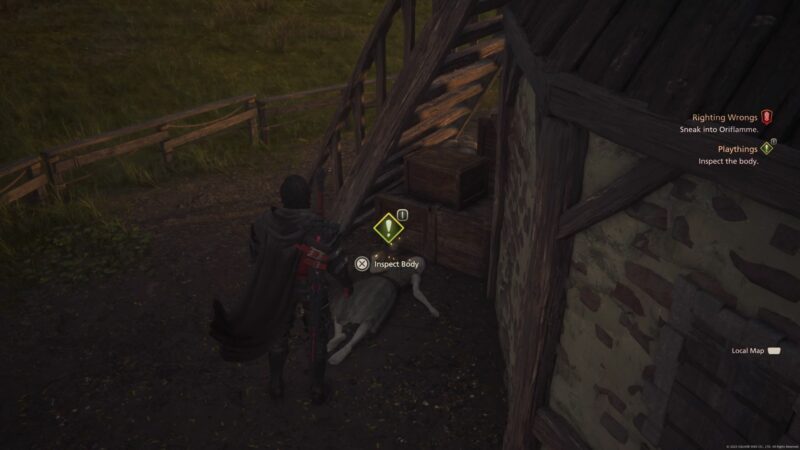 Talk to Lisette
Finally, talk to Lisette as she appears. The quest ends here.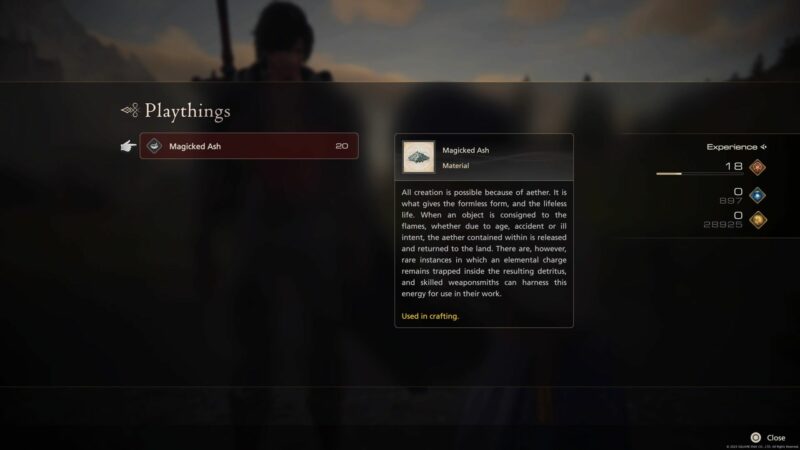 ---
Related articles:
Final Fantasy 16: All Bark Quest Walkthrough