Priceless is a side quest available in Final Fantasy 16.
Your objective is to team up with Joshua to make Jill happy.
Here's a walkthrough and guide of Priceless in FF16.
To begin the quest, go to Clive's Chambers and read the missives. You'll see Joshua's request.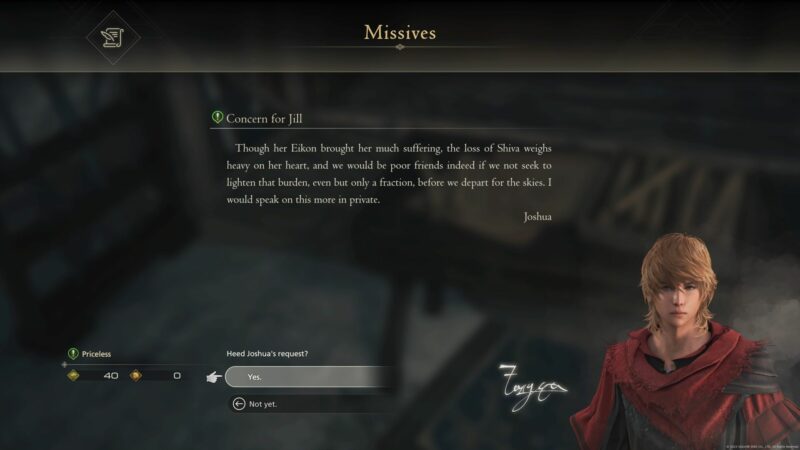 Speak with Joshua
After starting the quest, talk to Joshua who is at the front of the hideaway.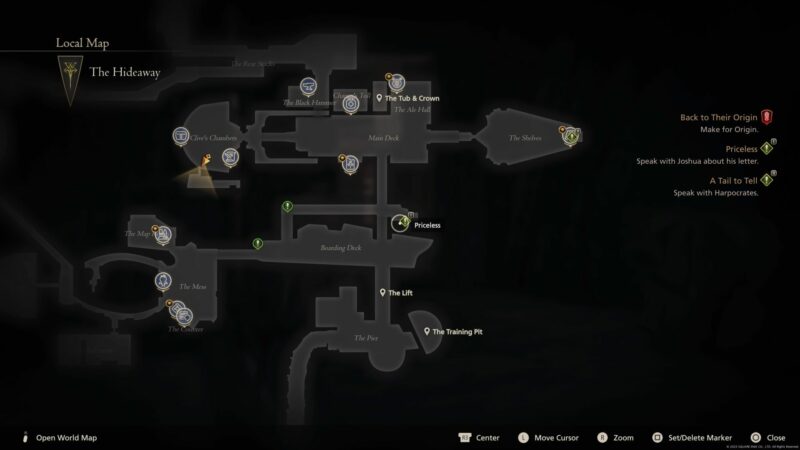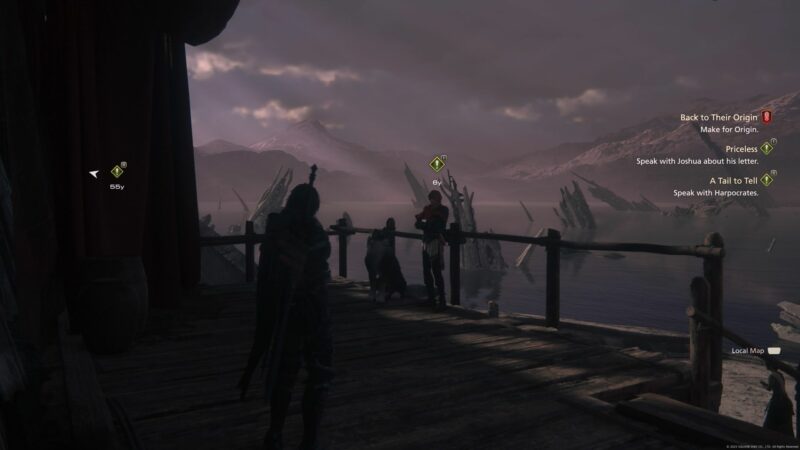 Make for Mann's Hill
Next, fast travel to Rosaria and go to Hawk's Cry Cliff. Go to Mann's Hill just beside the obelisk.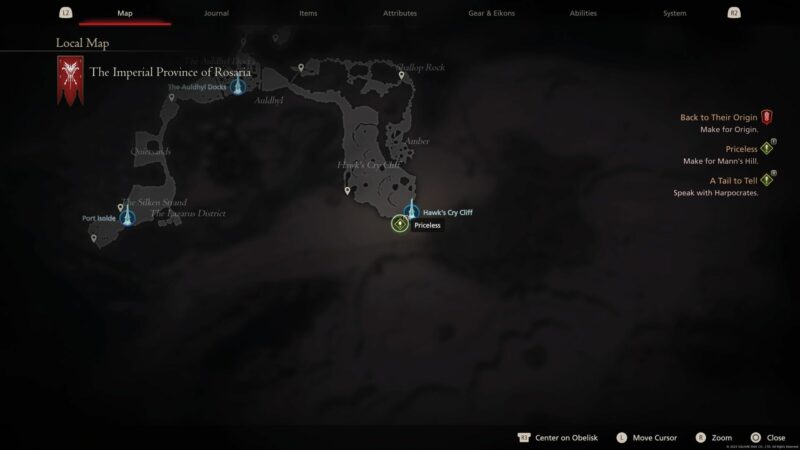 You'll discover that the flowers have succumbed to the Blight.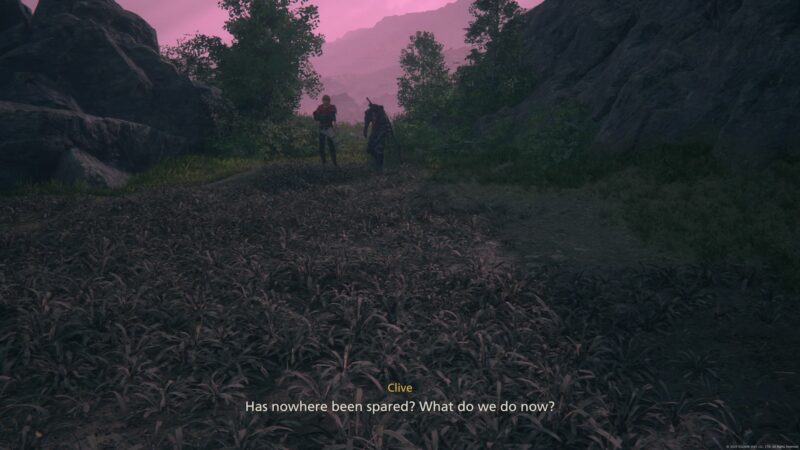 Go to the backyard
Return to the hideaway and go to the backyard.
Speak with the botanist.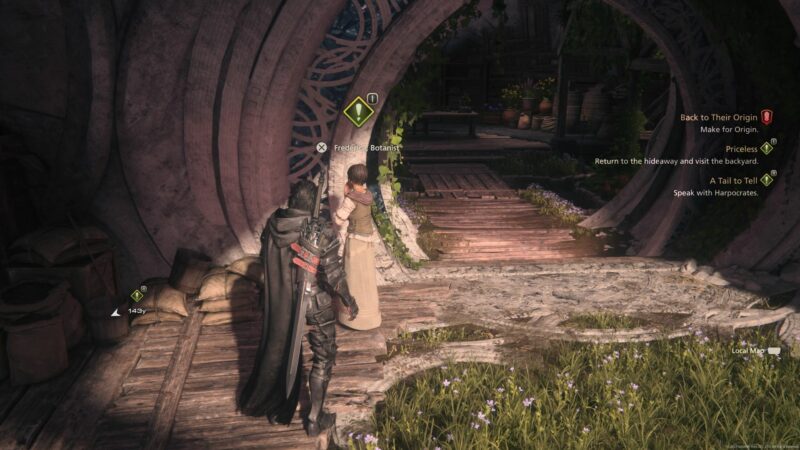 Search for snow daisies in the Royal Meadows
Then, make your way to the Royal Meadows. The exact location is marked in the map below.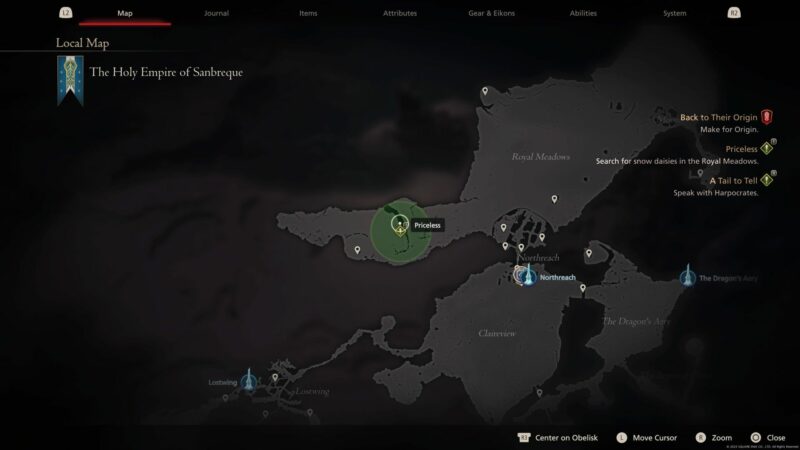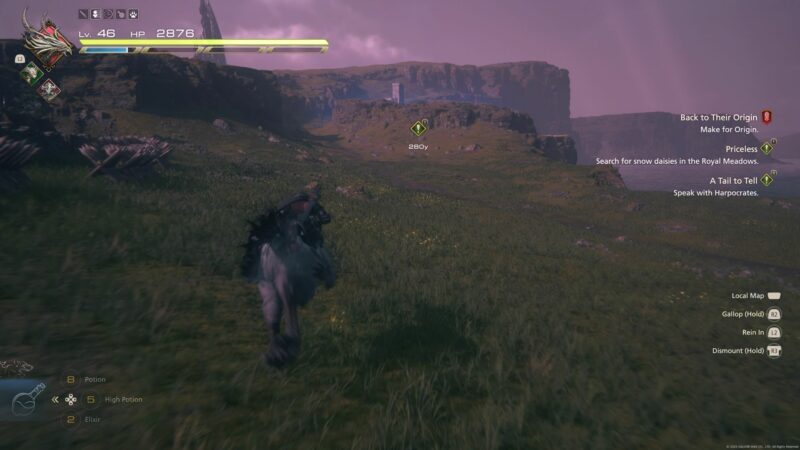 You'll see some enemies when you arrive.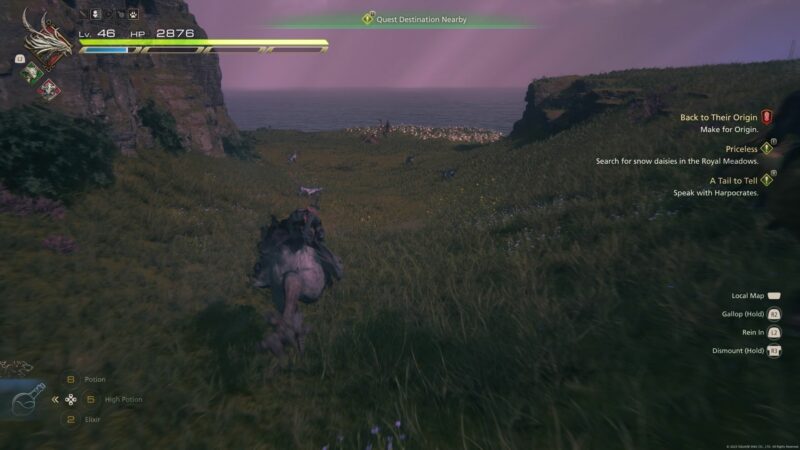 Slay the creatures
Defeat all of the creatures that spawn near the snow daisies.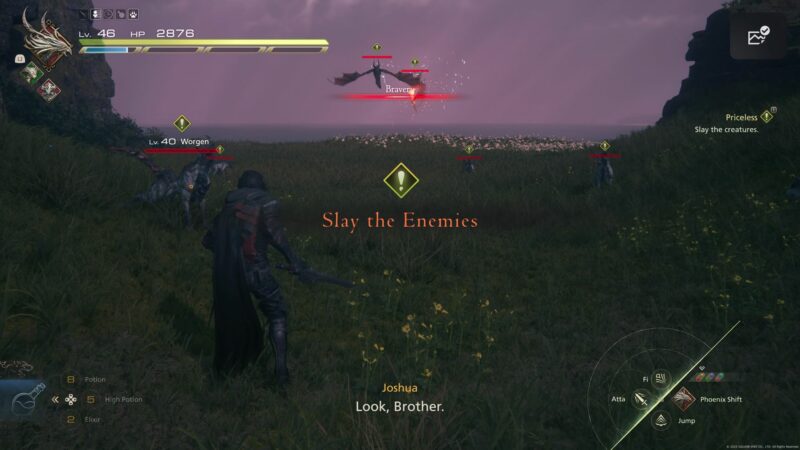 Towards the end, you have to defeat an Olliepheist Bull.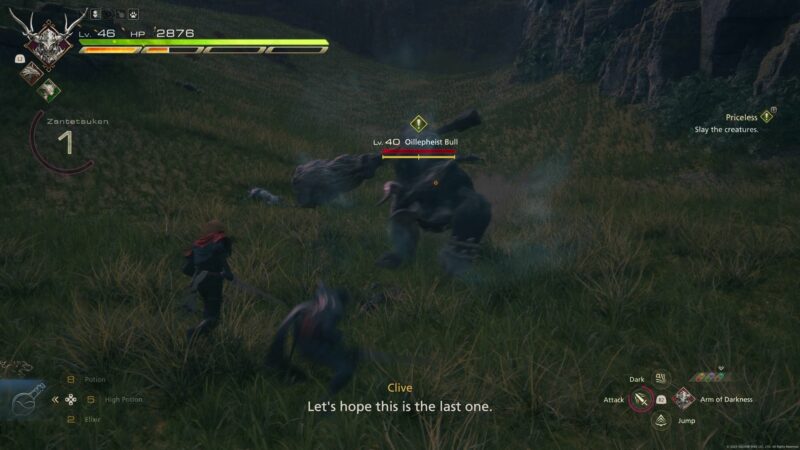 Speak with Jill
Go back to the hideaway to talk to Jill about it.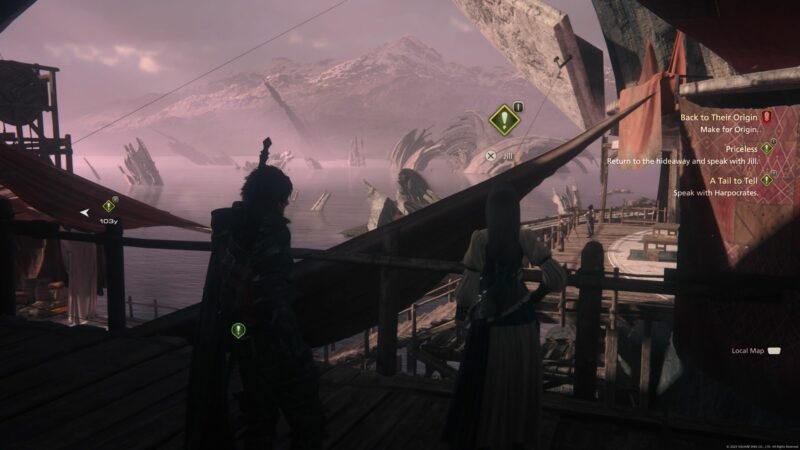 They'll then return to the Royal Meadows to view the flowers.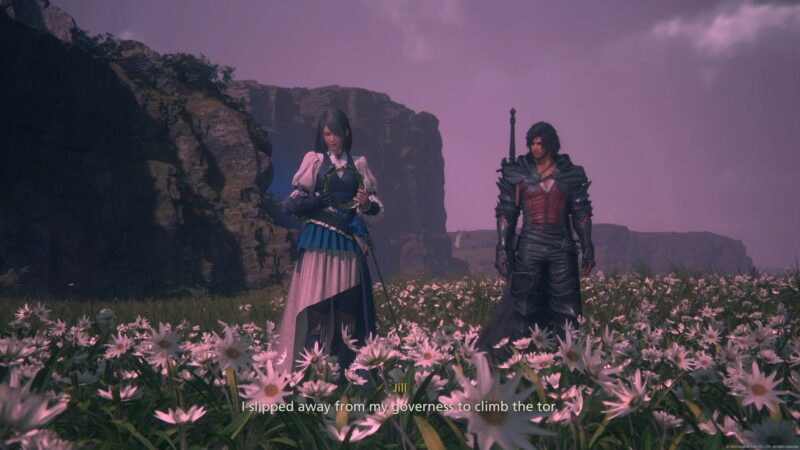 The quest ends here. You'll get a Snow Daisy Garland curiosity which is displayed in Clive's Chambers.
Apart from that, you'll get Shiva's Kiss which is an accessory.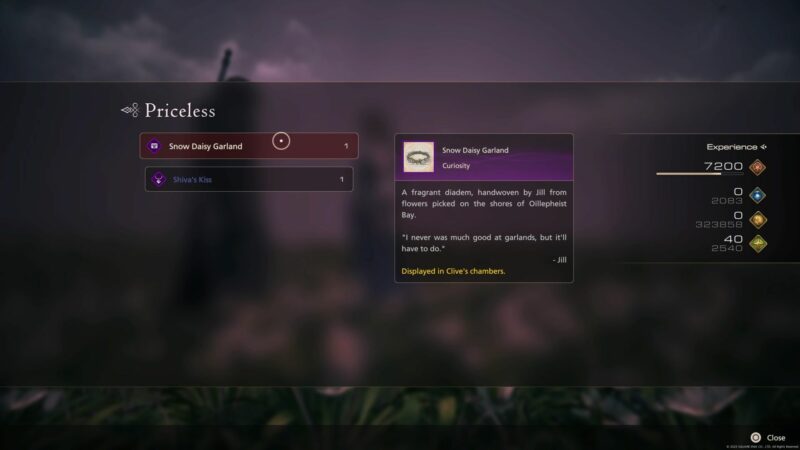 ---
Related articles:
Final Fantasy 16: Three's Company Walkthrough & Guide