Blossom Bay is one of those islands in the map that does not contain a story, and is purely there for material-hunting.
You will come across the need to go to this island after you've completed Khrumbul-Dun.
Here's a walkthrough & guide of Blossom Bay in Dragon Quest Builders 2.
To unlock the island, you just need to spend some gratitude points. About 300 if not mistaken.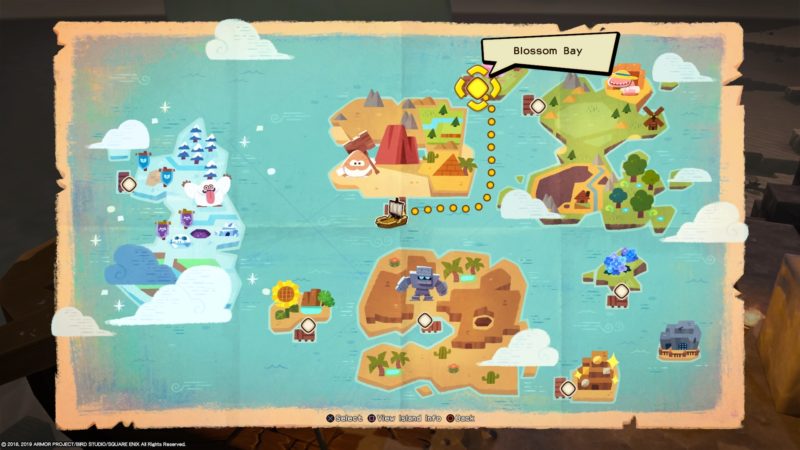 What to do in Blossom Bay
Like other mini islands (e.g. Iridescent), your aim is to finish the checklist and gain unlimited supply of two ingredients.
For this particular island, the ingredients were cord and grass fibre. Completing both checklists will give you an infinite amount of both ingredients.
All you need to do is to press "check" on those items in the checklist. An example is this grassy earth right where you first start.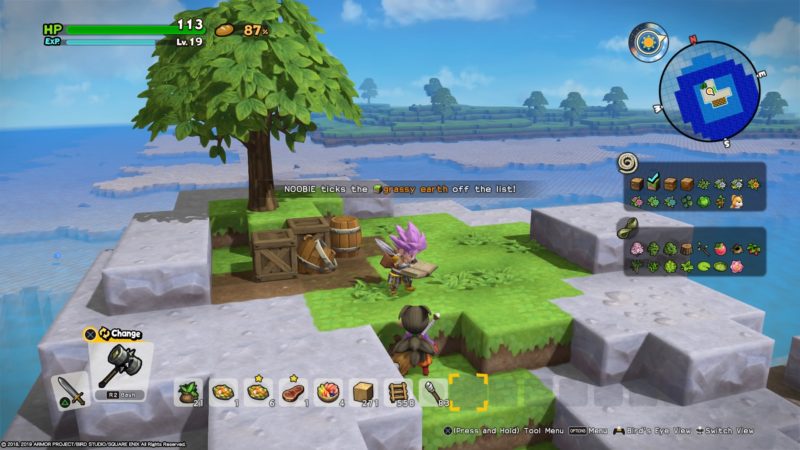 Just go to the item and press check and it ticks off the list.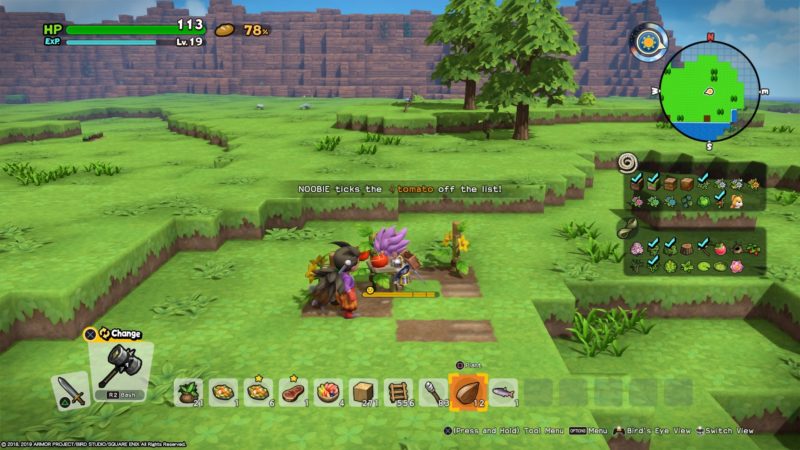 Apart from just ticking ingredients, you will also meet plenty of monsters. Some of them will be your friend if you give them monster munchies.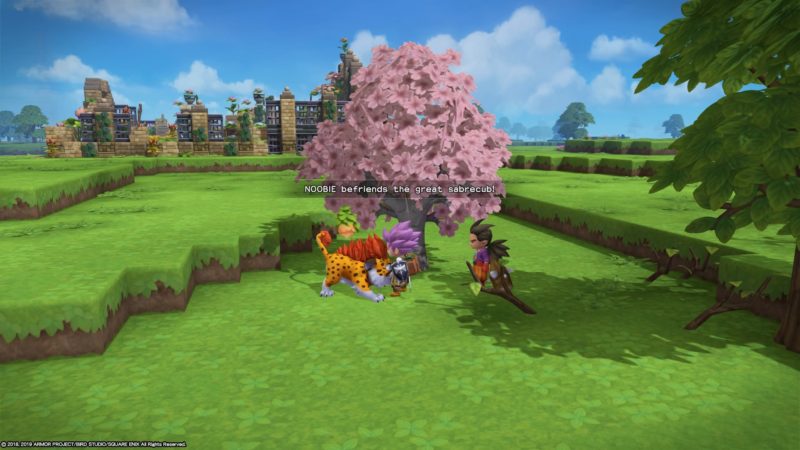 Another thing you should do is visit the Builderdom. You can recruit one person back to your base in the Isle of Awakening.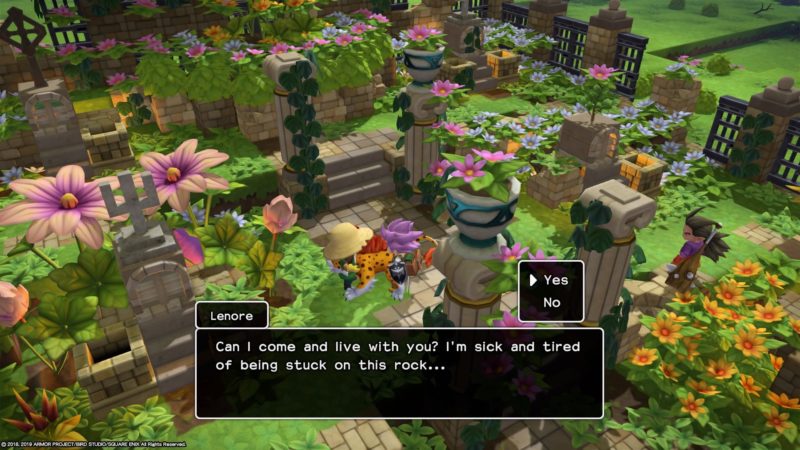 Apart from recruiting a villager back, you can also find animals. In this island, you'll find cats and it's actually on the checklist as well.
To make friends with the cat, you need to walk very slowly behind it and press "stroke". You can get a few cats to follow you.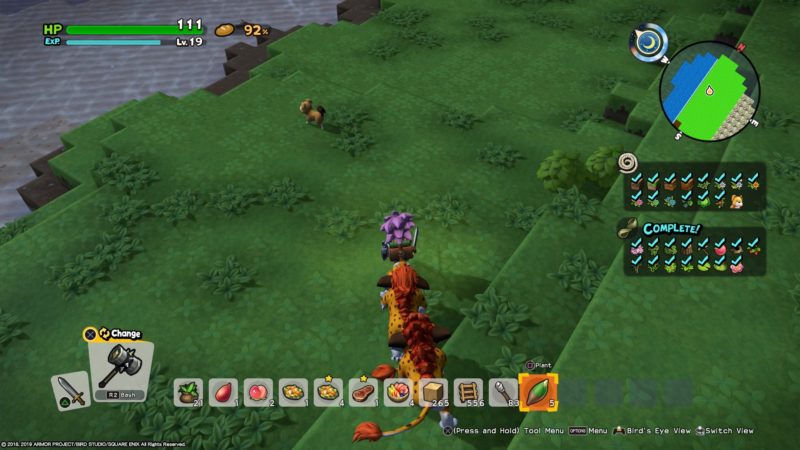 Once you've completed the checklist, you'll get the infinite supply of grass fibre as shown in the image below.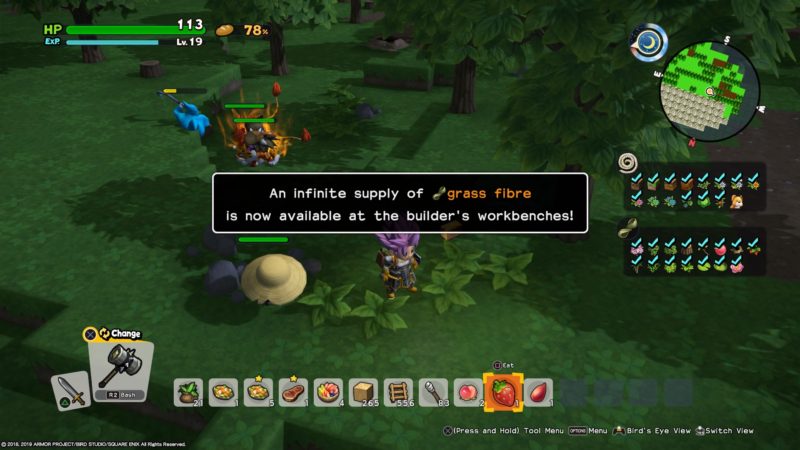 As for the cord checklist, there are certain ingredients that are hard to find, especially this blue flower in the image below.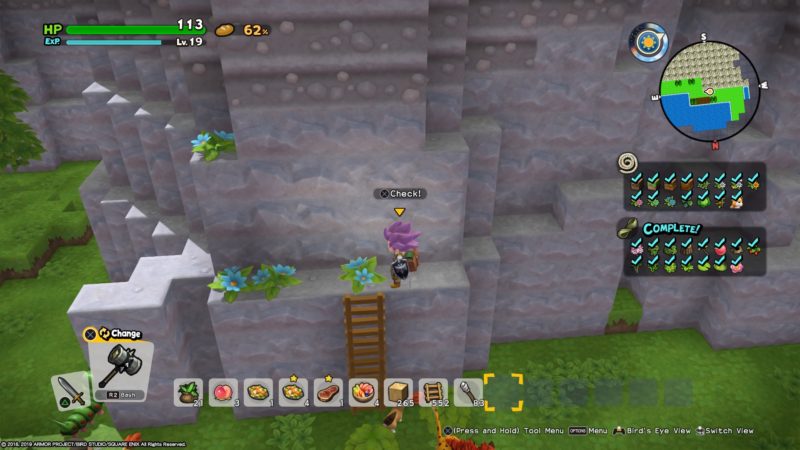 You can find them in the exact location shown below.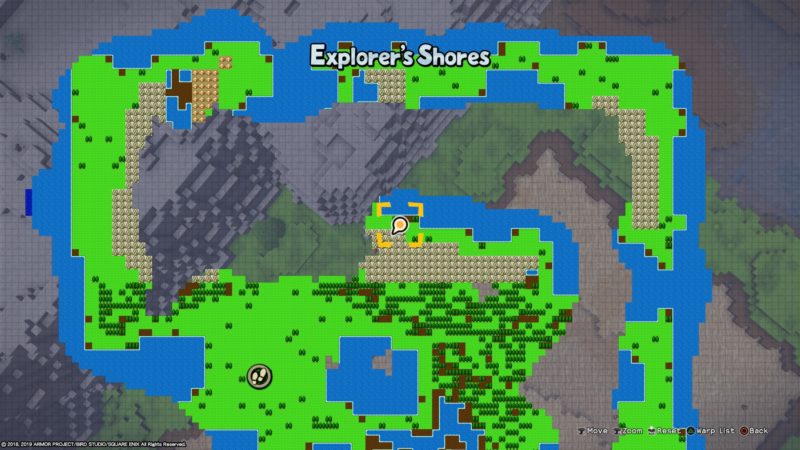 Once you've completed the next checklist, you'll get an infinite amount of cord. They'll really come in handy.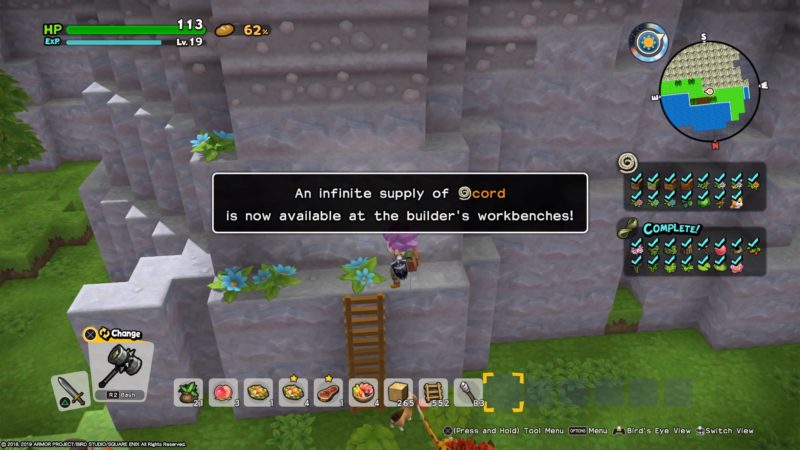 And that's it on Blossom Bay in DQB2. You can also fight super-strong monsters if you wish to.
---
Related articles:
Moonbrooke: Dragon Quest Builders 2 Walkthrough & Guide
Sunny Sands: Dragon Quest Builders 2 Walkthrough & Guide
Skelkatraz: Dragon Quest Builders 2 Walkthrough & Guide
How To Find Diamonds: Dragon Quest Builders 2 Guide
How To Solve Puzzles To Get Flute Fragment: DQ Builders 2
Dragon Quest Builders 2 Wiki And Guide – How To Find Zenithium
How To Make Light Box In Dragon Quest Builders 2