We don't know what started it, but we do know that it's already here.
After nearly three decades worth of zombie movies from the 80s up to the early 00s, there was a brief moment in time where there were no good zombies made. Although there were a couple of B-films here and there, there were relatively few big hits. That is until the 10s hit, and we saw a resurgence in the popularity of zombie movies.
Now, there are far more zombie movies out there that we know what to do about, which is a problem in and of itself.
Because Netflix is never one to let themselves fall behind a trend, the streaming giant has amassed a massive library of zombie movies. However, not all of them are worthy of watching, and most of us, despite being stuck at home, don't really have the time to sift through all of them to filter out the good ones from the bad ones.
Lucky for you, we've put in the hard work so you don't have to.
After scouring through enough zombie movies to last a lifetime, we've come up with a list of the 10 best zombie movies on Netflix for you to watch.
1. Cargo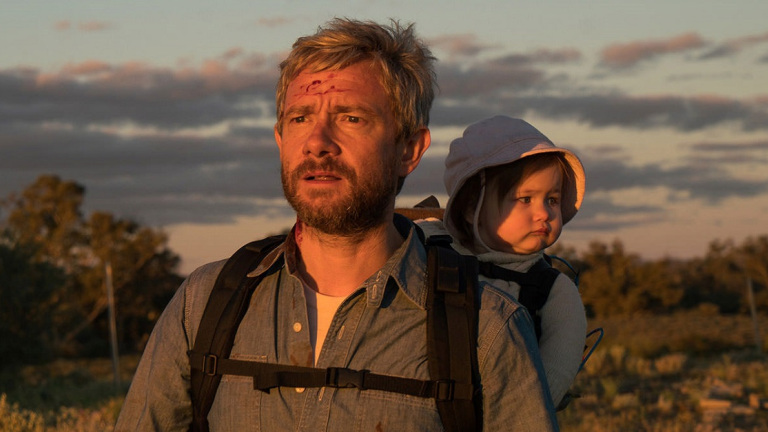 Cargo might just be the best zombie movie that you've never heard of, despite starring Emmy award winner, Martin Freeman.
Released in 2017, Cargo was inspired by a screenplay that one of the directors, Yolanda Ramke, had made earlier in 2013. It's a unique take on the zombie formula in that it doesn't feature a cast saving the world. Instead, the story simply revolves around a father trying to survive the zombie apocalypse along with his daughter.
Without spoiling much, we'll say that the majority of the film devotes itself to the father, Andy, and his dedication to finding a way to save his daughter, Rosie, before he succumbs to the virus himself.
The film was set in Australia and premiered at the Adelaide Film Festival in 2017 before releasing in Australian cinemas a year later in 2018. Netflix later took care of distributing the film to the rest of the world in the same year.
2. #Alive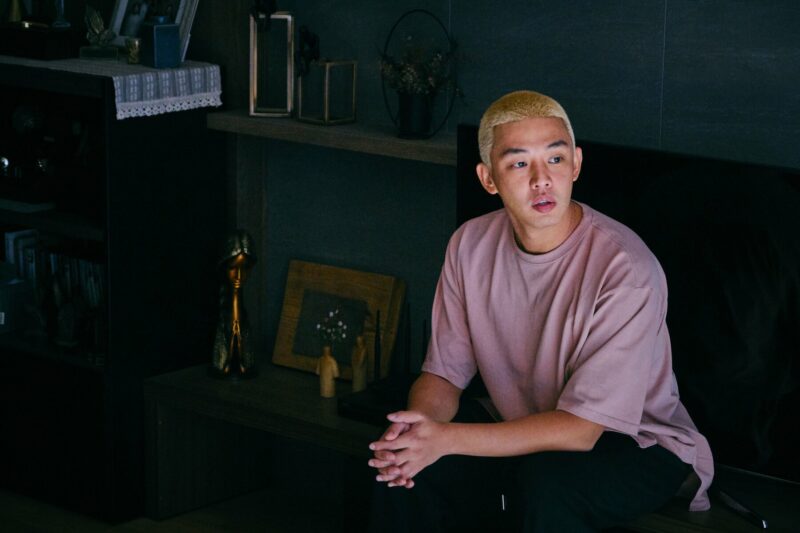 Another zombie movie that doesn't revolve around saving the world from the apocalypse, the premise of #Alive is very modern.
It follows the story of a video game live streamer in Seoul named Seoul who finds himself trapped inside their family's apartment after a disease ravages South Korea's capital city and turns everyone into zombies. After seeing the situation, Joon-woo decided to barricade himself inside.
However, as days passed by, things took a turn for the worse. The internet went out, along with phone service. Running water was also no longer available and it seemed like his family had already died.
It seemed that all hope was lost and the only way out was to kill himself.
Just as he was about to commit suicide, Joon-woo finds himself saved by a mysterious neighbor living across the apartment complex from him. From there, the two of them decide to try and survive the entire thing together.
3. The Girl With All The Gifts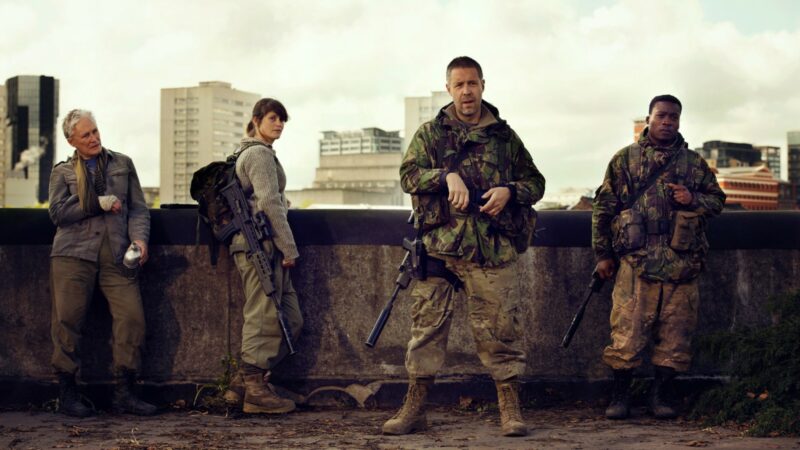 The British-film is a unique and interesting take on the genre. It's based on the novel of the same name by Mike Carey.
The Girl With All The Gifts is set in a world that's already been ravaged by the zombie apocalypse. What's left is the last vestiges of humanity, desperately clinging to hope. This hope is mostly pinned on a group of hybrid children.
With the rest of the world already turned into "hungries", the film's term for flesh-eating and fast-moving zombies, these hybrid children represent what could be the key to saving humanity.
While these children still have a taste for human flesh, they're not mindless. They can reason and think just like any other child. They are all then locked up and detained inside an army base, where Helen Jestineau spends her time trying to teach them empathy among other things.
However, other doctors don't share her compassion for her work. Dr. Caroline Caldwell, in particular, believes that this one girl, named Melanie, needs to be dissected asap. Before that could happen, the hungries invade the base. This leaves the three of them, Caldwell, Justineau, and Melanie, on the run.
4. Ravenous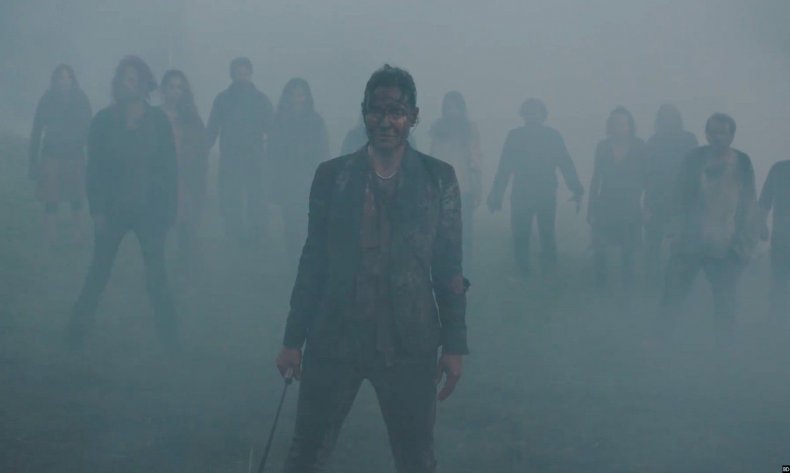 Ravenous is a French-Canadian film. It's also known as Les Affames.
The story kicks off somewhere in the outskirts of Quebec. There, a few survivors are trying to survive after making it out of their respective cities when a zombie outbreak happened. No one really knows where the entire infection came from. The only thing that the people know is that zombies are here and they need to survive.
Naturally, when strangers congregate, there's bound to be mistrust with each other. Instead of greeting each other with "Hello", the strangers point shotguns at each other.
Just as the survivors are busy trying to survive the apocalypse and live with each other, the zombies are busy trying to build something. Stacking one object after another, it's as if the zombies are trying to prepare for something.
Just exactly what they're preparing for and what the purpose of this becomes the central problem of this suspenseful film.
5. Ladronas de Almas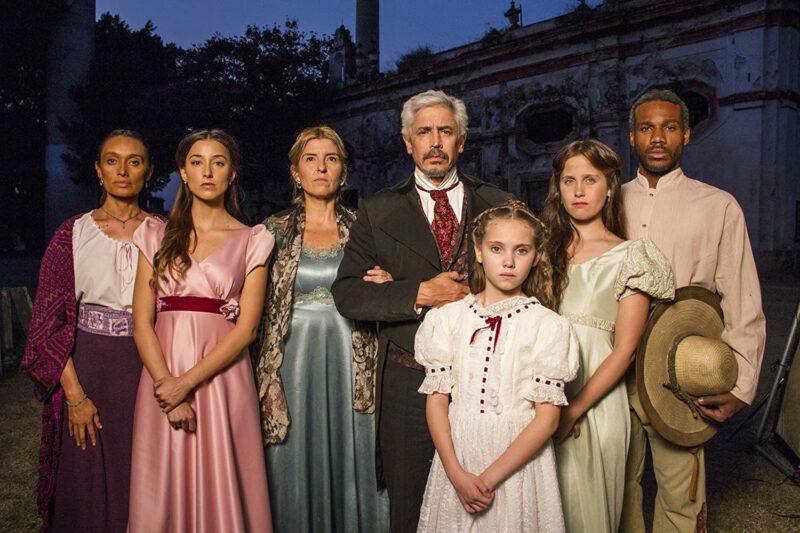 Ladronas de Almas sets itself apart by not concerning itself with the rest of the world. Instead, the setting revolves around a small compound occupied by one man, his three daughters, and a servant who is of Haitian descent.
Set in 1815 in the middle of the Mexican War of Independence, the film, which translates to Soul Robbers, follows a group of outlaws looking for a quick score. They find themselves inside a family compound wanting to rob it clean. However, that's not what they get. Rather, they find themselves in a rather dangerous situation.
Apparently, the compound is far from ordinary. Although the entire family seems normal, the family compound is not. It's surrounded and protected by a swarm of zombies, which the robbers will have to fight through to survive.
Thanks to its clever use of lighting to set the mood and its beautiful cinematography, Ladronas de Almas makes for the perfect streamable zombie film.
6. Train to Busan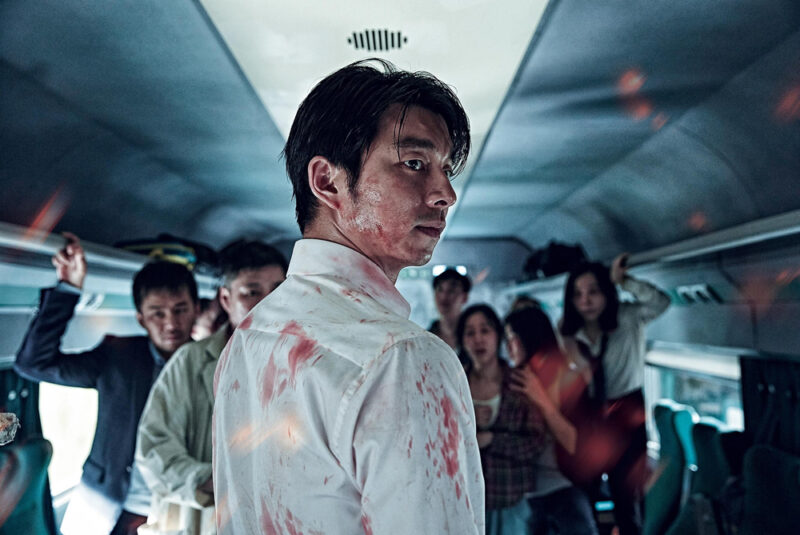 Was this ever really a surprise? Train to Busan has been watched by pretty much everyone, including those who aren't usually fans of the zombie genre.
Arguably the reason why zombie films became en vogue once again, Train to Busan is one of the most entertaining zombie films of the decade if not of all time. It's also great, not just because of how it manages to make full use of its cramped setting, but also because of how it manages to flesh out all of its characters, some of which you'll absolutely fall in love with.
Train to Busan even manages to throw in a couple of social commentaries, showing people just how your class in life determines whether or not you live in such scenarios.
Paired with some masterfully executed action scenes, and a heart-wrenching ending, Train to Busan is definitely worth watching.
7. It Comes at Night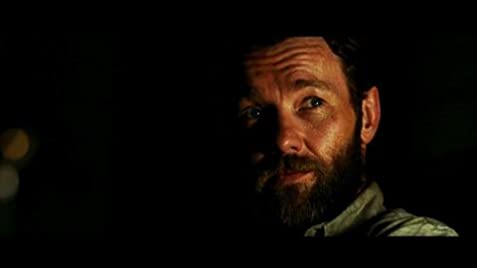 What's scarier than the zombie apocalypse? How about the people you are forced to live with in these dark and scary times?
It Comes at Night is a small, low-budget film, that went under the radar when it released in the summer of 2017. However, now that it's available on Netflix, It Comes at Night is free for your viewing pleasure, and we'd have to say, we agree with the many critics that claim that it's one of the most genuinely terrifying films released in recent years.
Without spoiling too much of anything, let's just say that It Comes at Night is what happens when a world ravaged by an infection disease forces people to become their worst selves.
We wouldn't blame you if you find it riveting to watch two small families fight against each other over shelter and food. However, it's an interesting and genuine take on the zombie genre that's all but focused on over-the-top action.
8. 5 Cowok Jagoan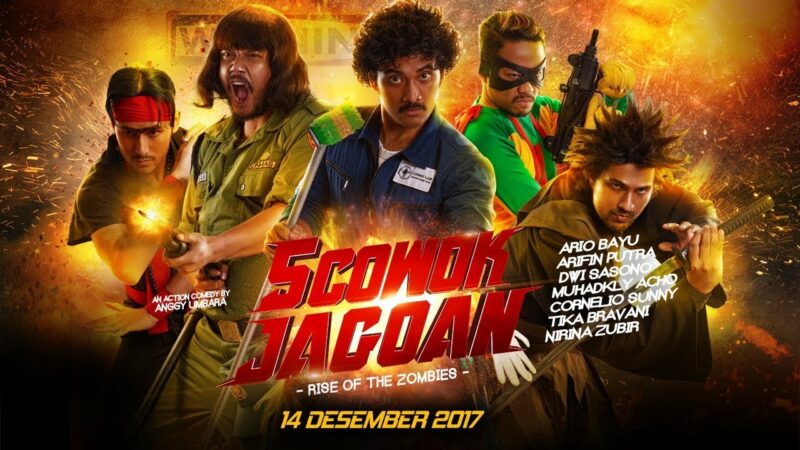 The 5 Cowok Jagoan is not like any other zombie film on this list. In fact, it's probably not like any other film at all.
A zombie film that isn't, this Indonesia zombie flick is more focused on giving a more comedic take on this traditional horror genre, and it's definitely something. Although it's not the first to attempt to do so, and its special effects definitely leave a lot to be desired, it says a lot about its comedy elements that it still manages to snag a place on our list.
5 Cowok Jagoan revolves around the main character, Yanto, and his quest to try and rescue his girlfriend from a mobster. But, since it's the zombie apocalypse and all, the mobsters are the least of their worries. It also certainly doesn't help that all Yanto has at his disposal is a ragtag bunch of friends who've stuck together since shit hit the fan, or so to speak.
Colorful, crazy, and comedic, 5 Cowok Jagoan might not be the best zombie movie on Netflix, but it's definitely the best for escapism.
9. Zombieland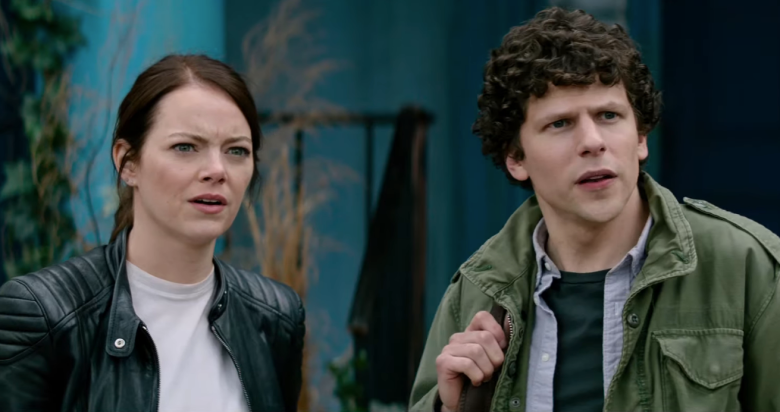 Trying to pull off comedy and horror at the same time isn't easy. You'll mostly usually pander towards one or the other.
Like, for example, in the case of another zombie film we recommended, 5 Cowok Jagoan, the horror takes a backseat. You even forget numerous times in the film that there are zombies, although it's still great how it manages to pull it off.
With that said, Zombieland manages to blend both perfectly, and it also helps that it has excellent performances from his actors.
Jesse Eisenberg perfects his shy, awkward, and nerdy character, while Woody Harrelson's more serious and kick-ass character serves as the perfect complement to him. The two are rounded out by the additions of Emma Stone, Jesse's eventual flame in the film, and Abigail Breslin, Emma Stone's in-film younger sister.
A fun movie to watch with cleverly pulled off cameos, Zombieland is a perfect film that has a good-but-not-great sequel that's also available on Netflix.
10. Dawn of the Dead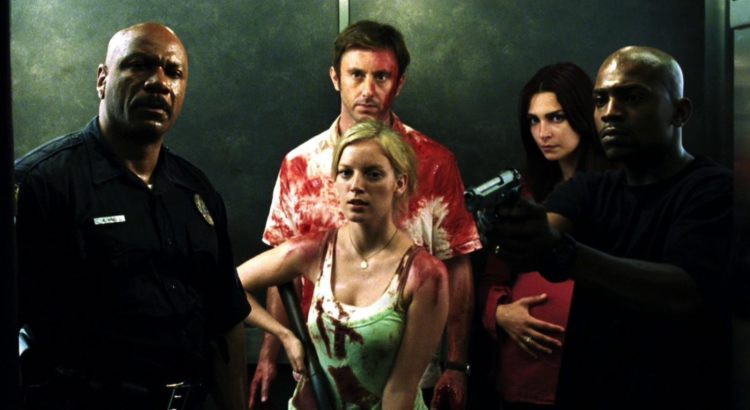 Had the 1979 version of Dawn of the Dead been available on Netflix, we would've went and recommended that. Instead, we'll have to settle with the "newer" 2004 version, which took some liberties from the original material while also honoring it greatly by still being one of the best zombie films ever made.
The movie alternates beautifully between dialogue and character scenes with a little bit of violence sprinkled in between. It's got plenty of jumpscares too, which is great. It's also got its fair share of gore and blood, with a chainsaw playing a key role in the story in a way that you're probably imagining right now.
We won't spoil you with much. We'll just say that, if you were to watch a zombie film on Netflix, we definitely recommend Dawn of the Dead.
Conclusion
Apart from the above-listed movies, there are a few you may want to check out as well.
Newer zombie movies like Army of the Dead which features Dave Bautista and also The Dead Don't Die that features a star-studded cast may be able to whet your zombie appetite. If you love a comedy-driven zombie movie, then Shaun of the Dead is the best in that regard.
Zombie films are showing no signs of slowing down. Already, we're starting to see more and more zombie movies being released every year. Even though not all of them are good, having plenty of choices is always welcome.
With that said, if zombie movies are what you're looking for on Netflix, then these 10 are an absolute must-watch.
---
Related articles:
Top 10 Best Korean Shows To Watch On Netflix
Best Food Shows On Netflix That Will Whet Your Appetite