Anime aren't all about superheroes fighting for world peace but it's actually a varied genre that many people from all ages love to watch.
It's no surprise then that there are romance-type anime available for fans of Japanese cartoons. Here's a look at the best romance anime.
1. Tonari no Kaibutsu-kun (My Little Monster)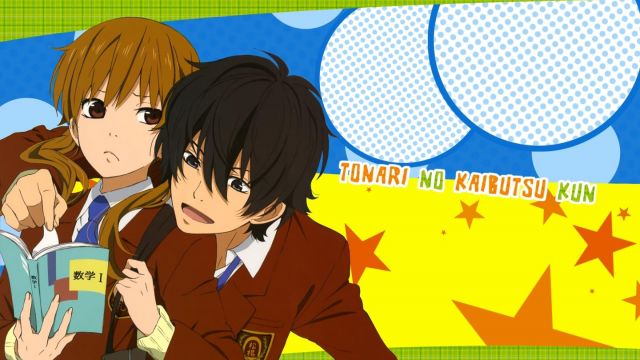 When it comes to the best romance anime, Tonari no Kaibutsu-kun will win hands down. Many people would encourage you to watch it.
Tonari no Kaibutsu-kun is entirely new, but it already flew on top of the industry. It has all the elements essential to becoming a genuinely loveable romance anime.
It's unique, full of sweetness, with an adorable plot that will capture every anime lover's heart. There are many reasons why this anime is a masterpiece, and it is up to you to discover and see.
The story started when Shizuku Mizutani, a cold high-achiever student, was given a task by a teacher to provide some handouts to a student named Yoshida Haru. He is a student who was suspended from school and was very touched by Shizuku's delivery.
He said that only a friend would do that and he appreciates those kinds of gestures. Shizuku is a cold person, earning her nickname "Dry Ice," while Haru tends to withdraw himself from people and doesn't care much about what's happening in the world.
Both of them are distant and weird in their ownways. From their first meeting, Haru felt a spark in his heart when he saw Shizuku.
Because of this, he started following Shizuku. Both begin to deal with growing feelings as well as a variety of unusual complications that arise between them.
2. Kimi ni Todoke (From Me to You)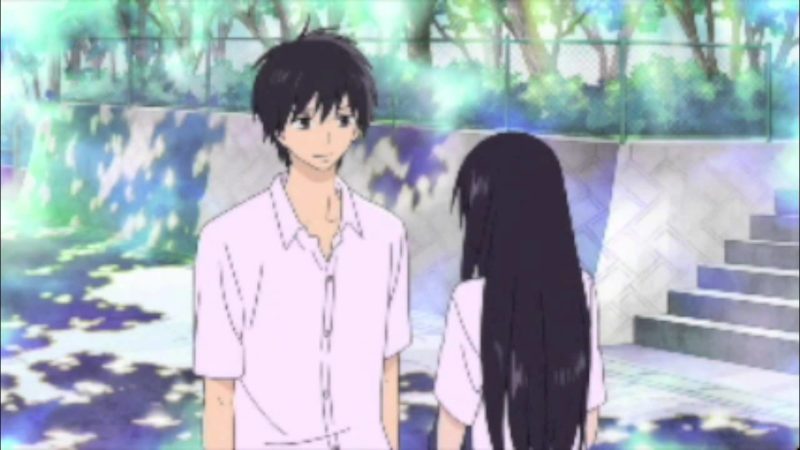 The next one is a rare gem in anime romance. Most people may not watch it based on first impressions, but never judge a book by its cover. This anime shouldn't be judged by its title either, poster, or even its summary.
Kimi ni Todoke is a unique anime because it showcases authentic features that make it one of the best in the romance genre. The elements that have been crafted inside this anime are very effective in tugging at the hearts of viewers.
From the characters down to the art, sound and story, it is fantastic. Overall, Kimi ni Todoke is a show that any experienced romance anime lover or regular romance anime viewer can relate to.
Sawako is a student known in class because of her scary demeanor, and Kuronuma Sawako is misunderstood and acts awkward towards everyone. On the other hand, Kazehaya Shouta is well-known in class as a kind-hearted and friendly guy that displays a very pleasing appearance.
Given Shouta's personality, he started making friends with Sawako and talk to her. Appreciating the gesture that Shouta made, Sawako is delighted because it's the first time she has befriended someone, especially a guy.
She feels blessed and hopeful that it will be the start of something new.
3. Special A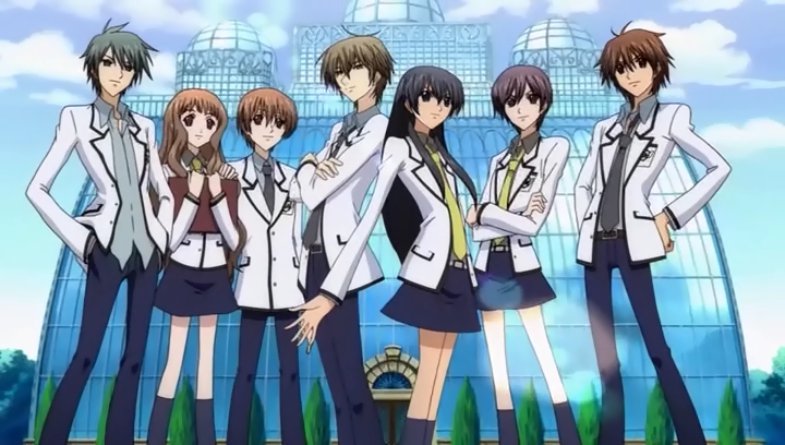 This one is so exciting that you'll never get tired of watching it. Special A is a romantic comedy-drama anime that delivers excellent quality entertainment to viewers.
This anime does not only feature one pair of friends that fall in love with each other, but most of the characters get their chance at true love. Every character has their own story to tell, and the stories are very heart-warming and inspiring.
One thing that highlights this show is the fact that the leading pair is always fighting each other for superiority. You'll be hooked by how funny they are until the time they developed feelings and fall in love with each other. Special A keeps the romance alive from start to finish that there was never a dull moment.
Being both best friends and rivals since their childhood days, Kei Takashima and Hikari Hanazono have this connection of being enemies who like to irritate each other. Their rivalry is one-sided, with Hikari always being at the bottom of Kei.
Now in high school, they are in the most brilliant and elite class; the Special Class A.
Hikari always tries her best to grab the number one spot from Kei. But as time goes by and the battle continues, feelings from deep within their hearts suddenly bloom.
Read also: Best Isekai Anime To Watch Today
4. Clannad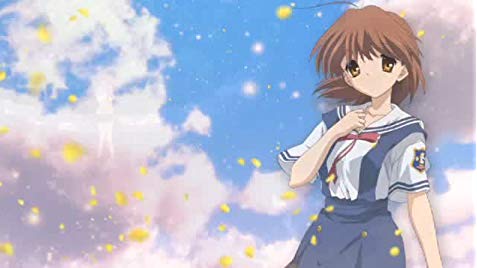 It will be surprising if you never heard about Clannad or Clannad: After story. These two are the best drama animes that you can find out there.
So far, they are also two of the top romance anime that you can watch. Just so you know, there is not a single kissing scene that can be found in this anime.
Despite the lack of passionate scenes, it's still as romantic and dramatic as the any other love story. To tell you, falling in love has never been this beautiful in an anime. You can almost feel the characters' sentiments because they're so relatable.
While dragging his feet to school unmotivated, Okazaki Tomoya saw a girl who suddenly utters the name of some food. The girl named Nagisa Furukawa has no idea that it's just the start of the exciting romance they will have.
They will be experiencing a life where they start as friends until they get emotionally attached to each other. It won't be a real rollercoaster ride without a bump, and you will discover it as you watch this drama.
5. Golden Time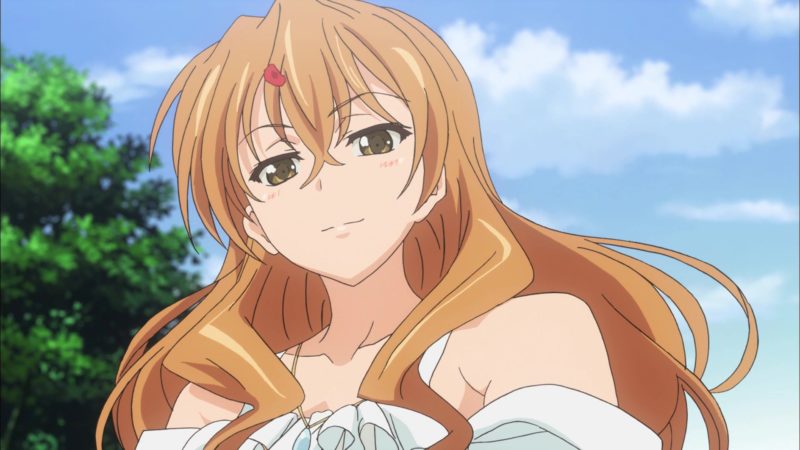 Next on the list of best romance genre anime is none other than Golden Time. A lot of people would agree that it is one of the most realistic romance anime that can be found today.
It doesn't just revolve on the lovey-dovey side, but it also features the complications of being in a relationship. The show did an excellent job by featuring realistic characters that you could easily relate to and has a decent storyline.
It has all the important ingredients of a love story including romance, drama, and comedy. The characters will tug at your heartstrings in every scene.
Tada Banri, who was starting his life in a city as a law student, got lost on his first day on his way to school. Luckily, he met another lost guy named Mitsuo Yanagisawa. Then right there, a beautiful girl named Kaga Kouko unexpectedly appeared on the scene and smashed a bouquet into Mitsuo's face.
It is the start of the connection between the three of them as Koukou is Mitsuo's childhood friend who's excessively obsessed with him. Mitsuo tried to escape from her as he enrolled in law school, but Kouko still followed him.
Banri was torn in the situation and it was up to him to change their relationship.
6. Sakurasou no Pet no Kanojo (The Pet Girl of Sakurasou)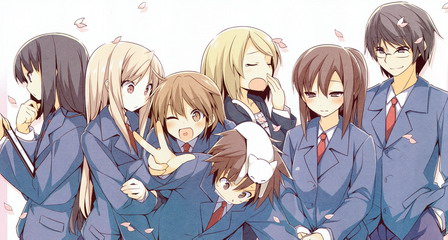 The Pet Girl of Sakurasou, also known as Sakurasou no Pet no Kanojo, is a romantic anime that features love and romance on a different level. This drama may give you the impression that it's just another senseless harem anime with overblown clichés, but it will prove you wrong.
This show demonstrates that there is complexity in a good way. First of all, it doesn't only talk about romance, but it features love in general.
Second, the characters, plot and the whole story itself are impressive. Everything in this drama is surprisingly good, so you must give it a chance.
Handa Sorata is a second-year student who doesn't dare to abandon cats. Sorata had no choice but to choose a place where he is allowed to take care and bring home his cats.
Sakurasou is the name of a place he'll stay where odd people like him live. Everything's pretty good, but it is noticeable that all the students that live there have their weird habits.
As days passed by, he met a girl who's the oddest one of all. She is beautiful but doesn't know how to look after herself. She is also going to live in Sakurasou where Sorata will be the one in charge of taking care of her.
7. Ao Haru Ride (Blue Spring Ride)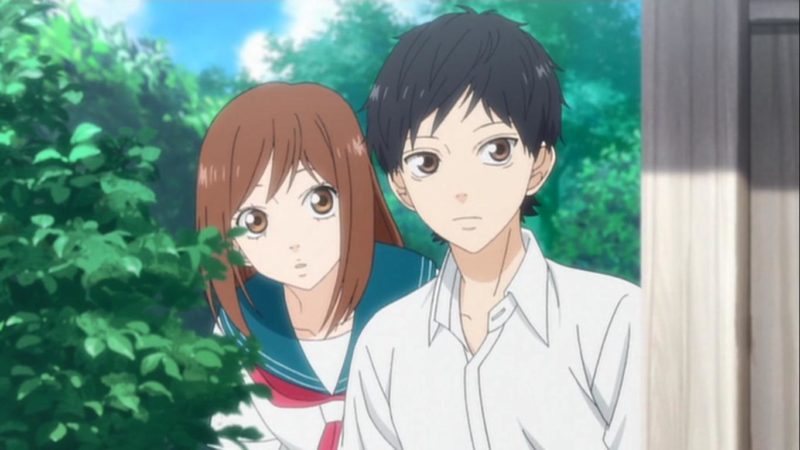 Ao Haru Ride is a great romance anime that reflects with the standards of today's world. You will notice that the visuals, art, and animation are excellent. Also, the story isn't shabby at all.
This show is charming and well-balanced, and the characters possess unique qualities. Each of them has taken one step at a time in finding true love and being the person they want to be.
Her classmates have hated Yoshioka Futaba in middle school because of her cute girl features. She had to wait for the end of middle school so she could start something new.
Because of the situation she was in, she wasn't able to confess her feelings on Tanaka-kun, the boy she loved. Now that she's in high school, Yoshioka has changed to a very unladylike manner, which is the opposite of what she was before.
Until one day, she met her middle school crush again but bore a different name. Mabuchi Kou is the new name of Tanaka-kun, and he reveals that he also liked Yoshioka in the past.
These romance anime listed above are guaranteed to make you tingle with excitement and fall in love all over again.
So what are you waiting for? Check out these binge-worthy anime today!
---
Related articles:
The Strongest Marines In One Piece – Top Ten List
Who Is Douglas Bullet In One Piece Stampede?
Top 10 Best Game Anime To Watch – 10 Cool Choices
Worst Anime Films and Shows Ever
10 Best English Dubbed Anime Series
22 Best Anime Of All Time You Would Want To See