If you are a movie nerd, you want to watch the best movies in the best quality possible on your laptop. That is why you are reading this post about the best laptops for streaming movies.
Thankfully, there are so many laptops for you to choose from.
Here, we will review a few of the best ones. But before doing that, what should you look for when buying laptops for streaming?
Chances are you are not going to buy a laptop specifically for streaming movies only. It will be a work or a school laptop, but at the same time, we all want some fun on the side.
You need a real workhorse of a laptop that can do almost everything.
Disclaimer: there may be affiliate links below.
Qualities of the best laptops for streaming movies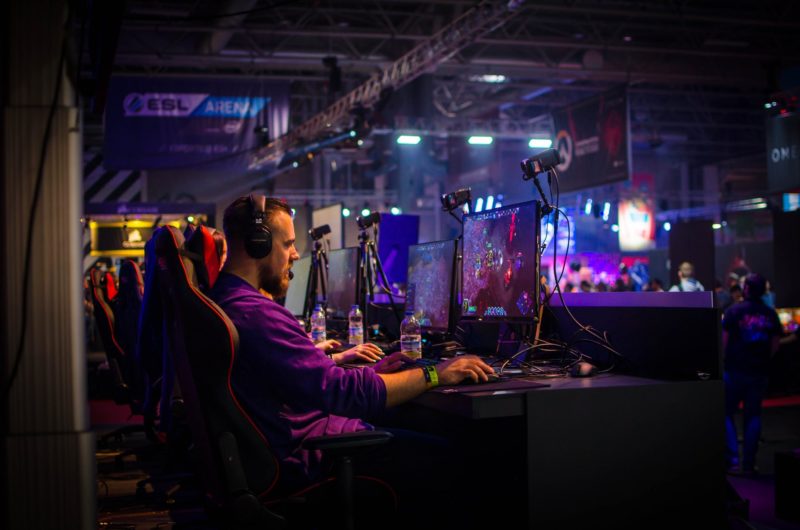 1. Screen Resolution
This is definitely the most important factor to consider when buying the best laptops for streaming movies.
The lowest screen resolution that you should go for is 1920*1080P. If you can find a higher one, for example, 2Kor 4K resolution, it is better especially if you love computer gaming. Higher resolution screens give you a vivid watching experience.
One thing you should know here is that resolution is different from screen size. You can have a large screen size and low resolution. You can also have a lower screen size and a high resolution. The latter is much better.
2. RAM and Processor
You will definitely need a good-sized RAM and processor for enhancing the speed at which the laptop performs certain functions. This is important especially if you will use the laptop for other things in addition to streaming movies.
6 to 16GB RAM is a good choice. Core i5 or i7 processor is good, and they should give you an awesome streaming experience.
3. Storage
If you love watching series and movies, you know there are some that you must collect as keepsakes. Consider hard drive size of a minimum 250GB.
The higher it is, the better because you can store more movies. If the laptop has SSD storage, check whether it comes with a mounting bay for an extra hard drive.
Best laptops for streaming
Below are some of the best laptops you can buy for streaming purposes.
1. 15.6 Inch Full HD Acer Aspire E15
This is a simple and straightforward laptop and that is why many people love it. It is also affordable and with good care, it can last a long time.
This laptop comes loaded with Windows 10 Home operating system. The specs that matter include the 6GB RAM memory, Core i3 processor and a display resolution of 1920 by 1080P.
As we told you, this is a simple enough laptop and thus, it costs a very affordable price. However, it will serve you very well for streaming movies. You just need fast internet for a buffer-free streaming experience.
The screen size is 15.6 inches, which is more than enough for a good movie experience. The LED-lit display also gives vivid color and graphics details. The speed is high as it can be up to 3.4 GHz and this can allow you to run different programs at the same time.
Finally, this laptop has incredible storage of 1TB HDD. It also comes with 8x DVD for that time when you need a movie burned into a DVD.
Pros
Long battery life of 13 ½ hours
LED-lit display brings out color in vivid detail
Has 3.1 and 3.0 USB ports for fast data transfer
Advanced wireless antenna with Mu-MIMO technology for wireless connectivity
Cons
Shows a blue light when charging, which can distract you when sleeping
May not be very good for 3D jobs

2. 13.3-Inch Dell XPS 13 9370 with Corei7 Processor
In the list of the best laptops for streaming, you know you cannot lack a Dell model. The Dell XPS 13 9370 is a good laptop and it comes in different models. Lately, the 15.6-inch one is mostly available as refurbished, but there are also different models of the 13.3-inch version.
It packs many advanced features such as the 8th generation Core i7 processor and speed can be boosted up to 4.0 GHz. This is one of the best laptops for people who run many programs and tabs at the same time for multi-tasking.
It runs on Windows 10 operating system, has 256GB SSD storage and 8GB RAM. Another thing that you should look forward to is the Full HD 1920 by 1080P screen resolution, which is enough for streaming movies and music videos. Of course, there is a model of the same laptop with 4K resolution but many people just prefer the 1080P one.
If you are a writer, or you like working in the bedroom, this laptop is a good choice. It has a backlit keyboard, something that allows you to work with the main lights off.
For connectivity, you get Bluetooth 4.1, card reader and WiFi AC. There is no shortage of USB ports, both regular and high speed.
Pros
The backlit keyboard is a nice touch
The battery charges quickly
Long battery life, needs just one charge in a day
High operating speed even when running many tabs
Cons
Needs you to update bios, Windows and Dell updates before using it

3. 15.6-Inch Display Acer Predator Helios 300 G9-792-70DR
This is one of the best laptops for streaming and gaming in the market. Because of the intense graphics in computer games, the display is always awesome. This is what makes the Acer Predator Helios 300 a good laptop for watching movies.
Designed with a metal chassis, this laptop is made to last a long time. One more thing that you will love about it is that it combines many advanced features. If you are a student taking architecture, graphics design or programming, this laptop should serve you very well.
With a 1920 by 1080P full IPS display, any movie that you watch is going to be displayed in stunning color. Nothing is left to imagination and you will truly have an immersive experience. Even when you watch the movie from an angle, there will be no distortion of the picture.
As a gaming laptop first and a streaming laptop second, you expect some advanced specs. One of them is the 16GB RAM, which can still be upgraded to 32GB since there is an empty slot for one. Storage comes in the form of 256GB SSD, but there is a slot for a hard drive of 2.5 inches.
For speed, you will get the 7th Generation Core 7 processor. The initial speed is 2.8 GHz but this can be boosted to 3.8 GHz with the Turbo Boost technology. You can run a few other programs as you stream movies without the laptop freezing on you.
Pros
Keyboard has a red backlight
Dual fans do a good job of keeping it cool
The build is of high quality
The screen is matte so it does not retain prints
Has a mounting bay for a hard drive
Cons
It lacks a thunderbolt port
Battery lasts 7 hours only

4. 1TB HDD and 16GB RAM ASUS GL502VM-DB71 ROG STRIX
If you love a laptop with a lot of storage so that you can hoard some movies and series, the ASUS GL502VM-DB71 is the real deal. With 1TB HDD and flash storage of 128GB SSD, they do not make them as good as this anymore.
With a display resolution of 1920 by 1080P and with anti-glare technology, this laptop gives you an excellent streaming experience. We find this resolution enough for streaming because the 4K resolution is overkill for a 15.6-inch display.
With Intel Corei7 processor and an NVIDIA GTX 6GB graphics card, the speed is quite good as it can be boosted to 3.8GHz, but initially, it operates at a speed of 2.8GHz.
For display, you get an anti-glare screen with a wide viewing angle at 178 degrees. The display size is 15.6 inches and the resolution is 1920 by 1080P.
One of the most important features that you need for streaming is speed, which we have already discussed. Then there are connectivity features such as 802.11ac wireless/WiFi, Bluetooth, a HDMI port, a high speed 3.1 USB port and headphone output.
Pros
Incredible cooling thanks to the double cooling fans and the thermal duo-copper module
The slim design makes this a lightweight laptop
Backlit keyboard for gaming or using in low light
Mini-display port enables you to connect laptop to a bigger display
Keyboard is very good for people that type a lot
Cons
Battery life could be better
Hard disk operates at low RPMs than most laptops in this price range

5. 256GB SSD LG Gram Thin Design with Backlit Keyboard
In the search for the best laptops for streaming, you could be looking for a lightweight and portable laptop for travel. At the same time, this laptop has a long battery life – over 18 hours, which makes it even lighter since you do not have to carry its charger all the time.
The body of this laptop is made with metal alloy. Thus, it can take a lot of abuse and at the same time, it does not feel too plastic like many models in the market.
With a 15.6-inch display, FHD IPS LCD screen with a resolution of 1920 by 1080P and high quality surround sound, you can be sure of excellent streaming experience. However, note that the screen is a bit glossy and so you may have some glare when watching anything under direct light.
The wireless connection is 802.11ac, which is pretty much the standard nowadays. It has three USB ports for connectivity. For speed, you get a Corei5 processor and 1.6GHz. Coupled with a RAM of 8GB, do not let the 1.6GHz fool you because this laptop is pretty fast. For storage you will get 256GB SSD.
Pros
Keyboard has adjustable backlight
Requires just one charge per day
Slim bezel gives you a better viewing experience
Light in weight for portability
Storage can be upgraded to bigger size
Ergonomic keyboard for typing
Cons
Glossy screen has a bit of glare

In a nutshell
There are many laptops you can use if you love streaming, be it streaming videos or working as a streamer yourself.
Hopefully the list above would give you a good idea on what you can buy.
This article was composed by a freelance writer.
---
Related articles:
Best Gaming Laptops Under $600 You Can Buy Today
Top 14 Best Automatic Watches Under $300
8 Best Electric Guitars Under $1000 You Can Buy Today
Best Hard Shell Luggage You Can Buy Today
When Is The Best Time To Buy A Laptop?
7 Best Gaming Laptops Under $800 You Can Buy Today
Top 7 Best Travel Strollers To Use During Your Holidays