Melaka is a rather small town in Malaysia but even so, some may opt for deliveries especially on weekends.
If you're feeling too lazy or if it's not convenient to go out, check out some of the delivery apps in Malacca.
Here are some of the better food delivery services in Melaka that you can try.
Disclaimer: I have not tried every single one of them yet, but they're the more popular ones.
1. FoodPanda
FoodPanda is the pioneer or one of the earliest food delivery apps in Malaysia. They were more focused in big cities before this, but have recently started their service in Melaka as well.
The biggest downside is that it's not available in the more rural areas in Melaka, just like most apps at the moment.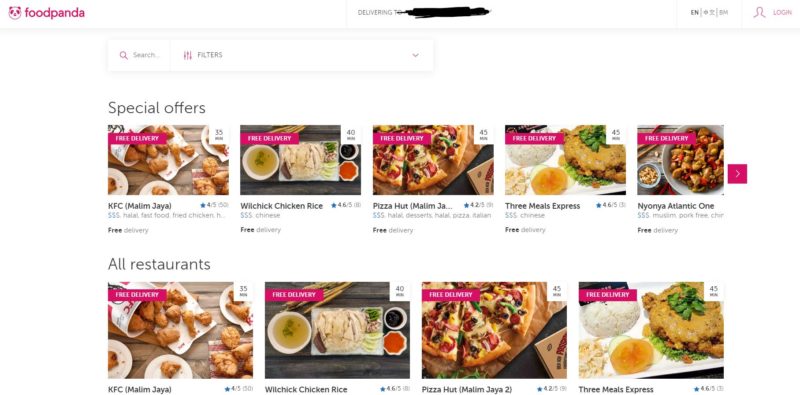 The user interface is quite simple. Check if your location is available first, and if so, choose the menu from the respective restaurants that are listed.
Payment is normally done online but there's probably a cash option too.
It's probably easier / more convenient to use their app to order food.
2. GrabFood
GrabFood is my current favorite in this list due to how good their app is compared to their competitors.
The riders are pretty quick and you can see their movements through the GPS system.
You only need to use one app for all of their services (Grab Car etc.) including this food delivery service.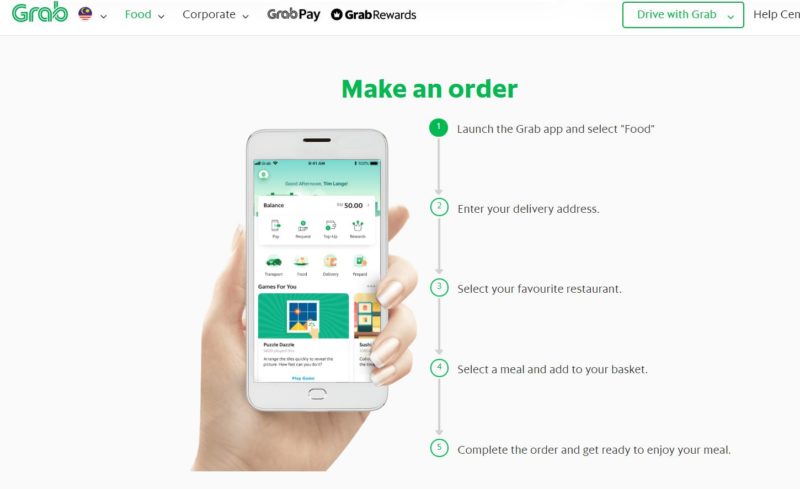 In 2020, they've expanded their service and rural areas may get a better selection now.
3. Runningman MY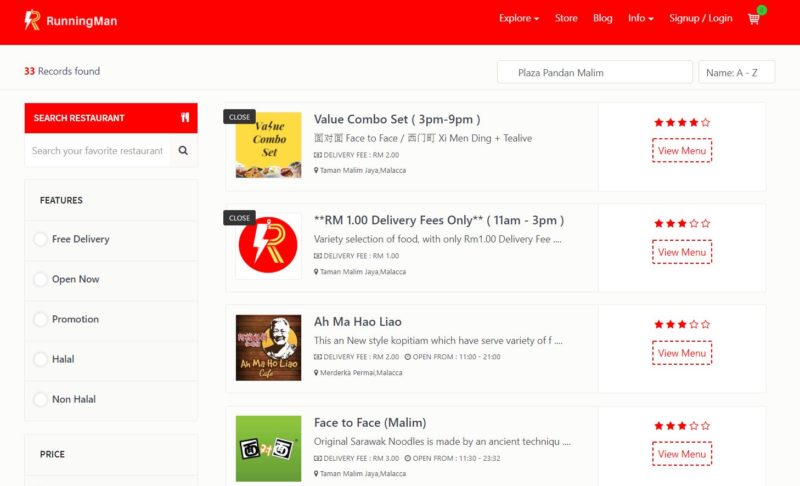 Runningman.my was the service I used before moving on to Grabfood.
Unfortunately, if you live in more rural areas, the choices are limited. The user interface isn't as responsive as GrabFood but it somehow still works.
I've ordered from them a couple of times and each time the food came for sure. The main downside is the time taken on weekends, and the app / website isn't as responsive.
That being said, if you're not covered for delivery by other apps, check this one out.
4. Tabaogo
Tabaogo is another food delivery service that is available in Malacca. I haven't used their service before so I can't tell if they're good or not.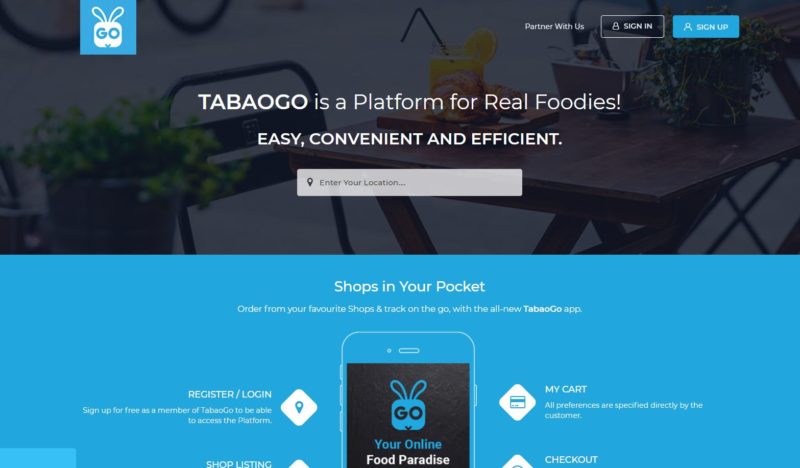 As usual, they have their own app that you can use.
5. Delivery Squad
Another one I've heard of before but haven't tried is this Delivery Squad.
They seem to cover only a few areas of Melaka and a part of Nilai.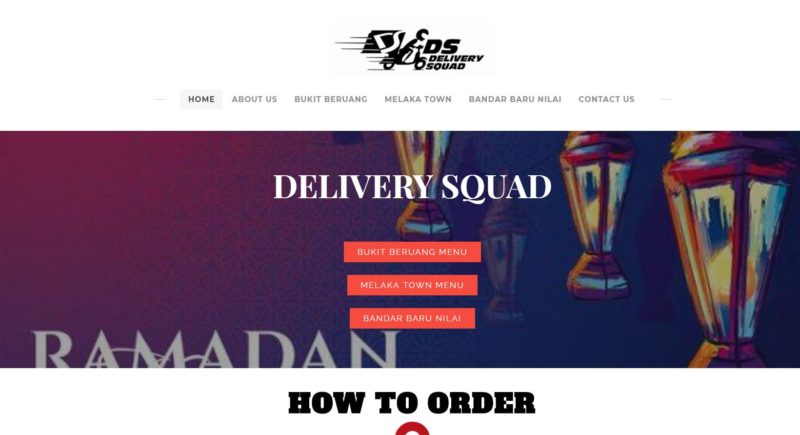 If you're within the coverage, do check them out.
---
Related articles:
The Old Merchant Malacca – Great Ambience And Drinks
Beer Factory Melaka Review – Great Food And Ambience
Hutong One Peking (Hong Kong) – Amazing Night View And Food
What To Do In Bali? – Top 10 Attractions To Visit In Bali
Malacca Nightlife: 7 Things To Do In Melaka At Night
8 Bubble Tea Places In Malacca That You Can Check Out
12 Best Japanese Instant Noodles To Buy [Updated 2019]