The Long Game is a main quest in Assassin's Creed Odyssey involving Alkibiades.
Your role is to find out whether Alkibiades was poisoned and retrieve the antidote for him.
Here's a walkthrough of The Long Game in AC Odyssey.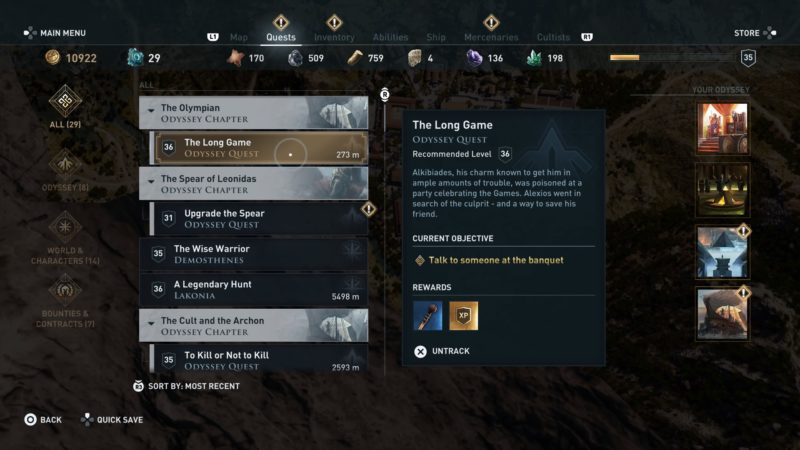 This quest is recommended for level 36 and above. To begin the quest, go to the banquet where Alkibiades went.
The exact location is shown in the map below. Investigate the area.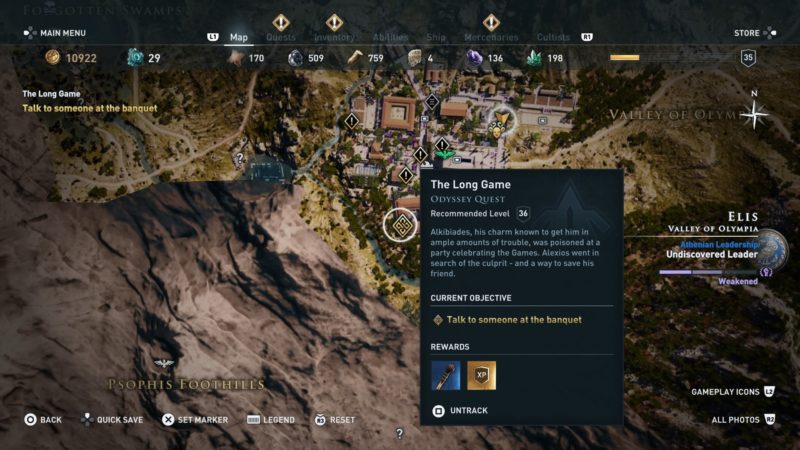 Investigate the banquet
As you arrive, you will see many dead bodies.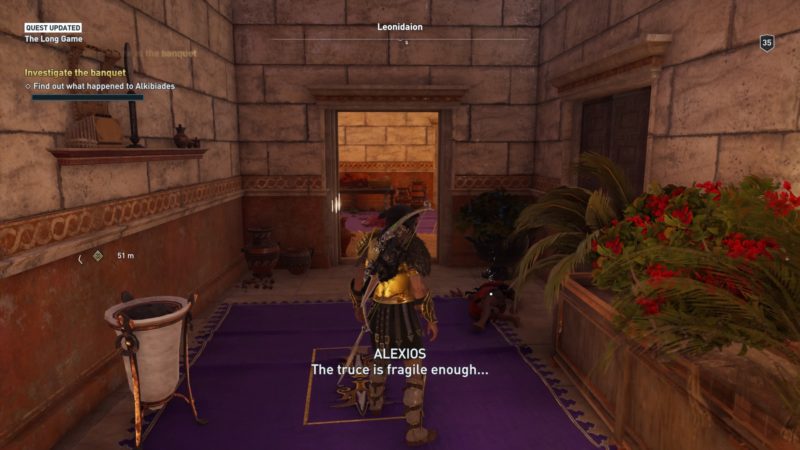 Walk around and loot some stuff.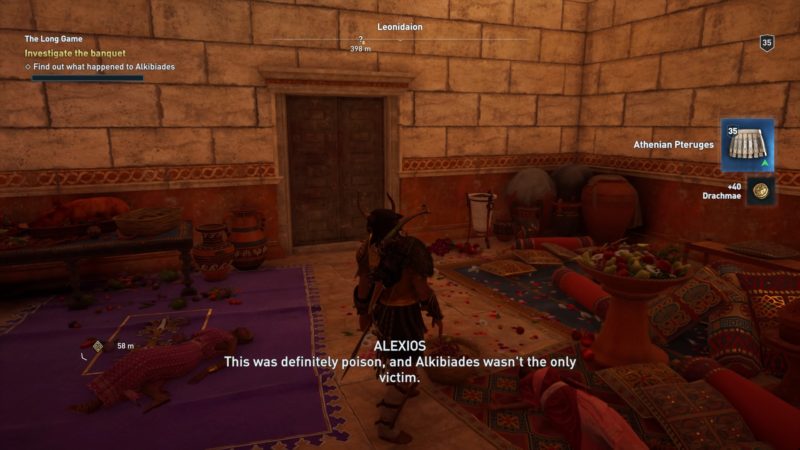 Just nearby the area, there'll be another room for you to investigate. The exact location is shown in the map below.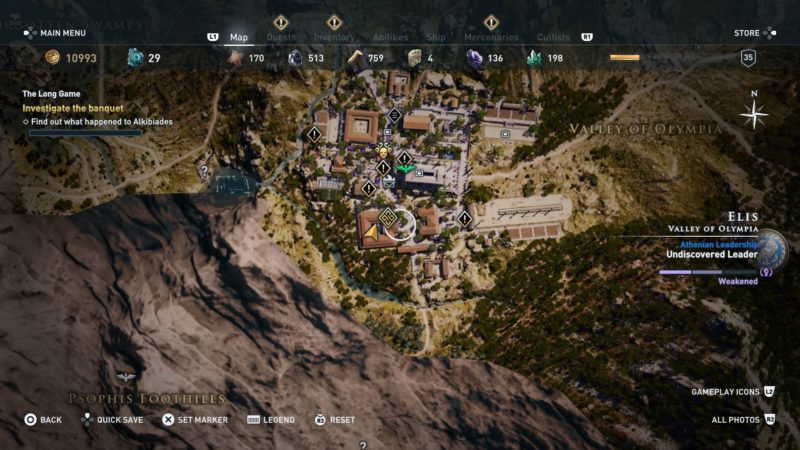 You will see these magnifying glass symbols. Interact with all of the clues.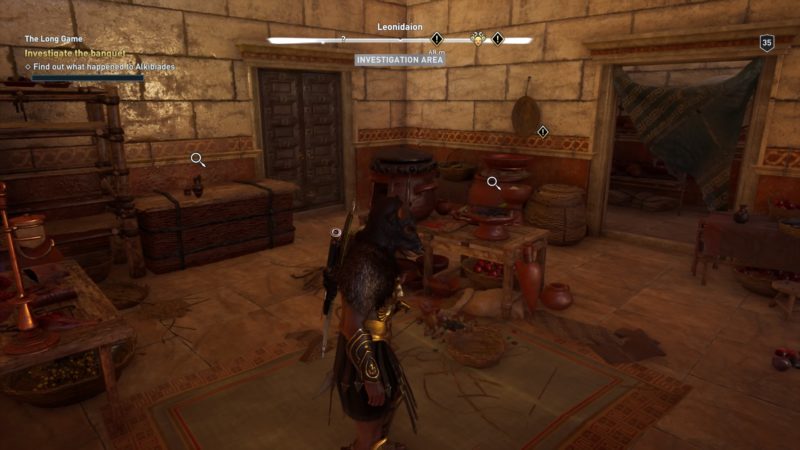 There are about three clues to interact with, and Alexios will determine that they have been poisoned. You will also get a clue on the merchant.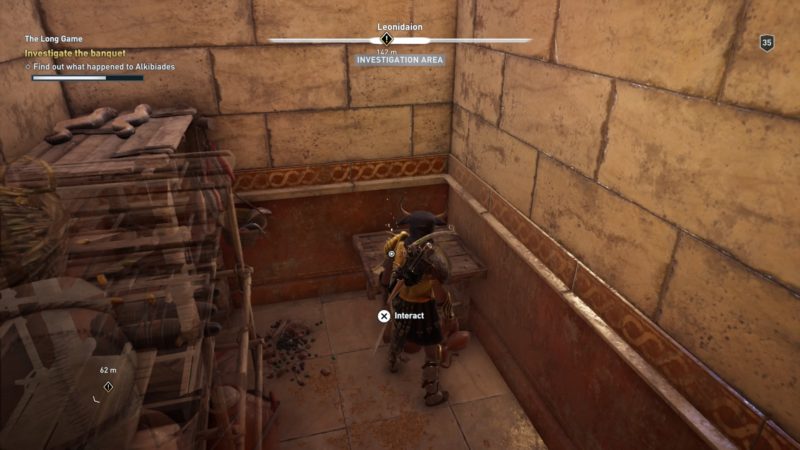 Look for the merchant
After getting some clues, look for the merchant who sold the poison.
You can find him nearby, in the exact location shown in the map below.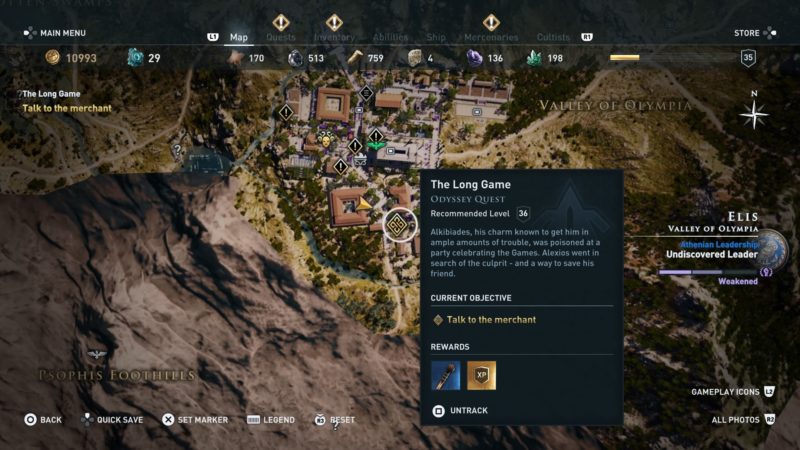 You should see this place. The merchant is hiding inside. As you enter, one soldier may come in and attack you.
Talk to the merchant Priam once you've killed the soldier.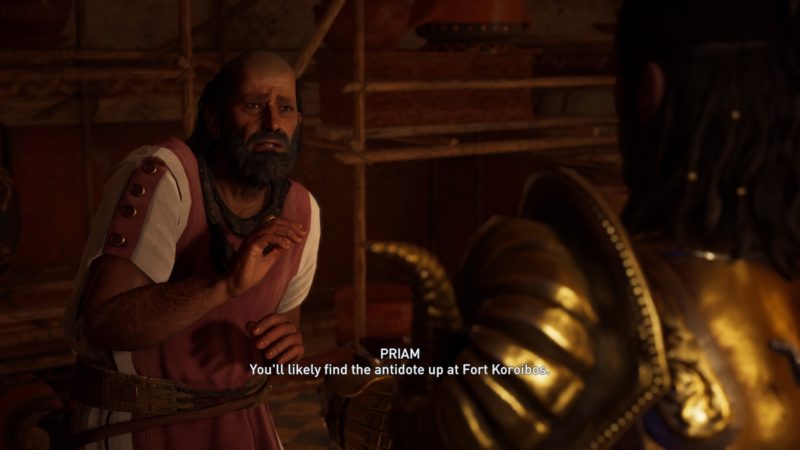 He will then tell you that the antidote is hidden in Fort Koroibos.
Retrieve the antidote from Fort Koroibos
Now, get to Fort Koroibos, and the exact location is shown in the map below.
It is northeast of the Valley of Olympia.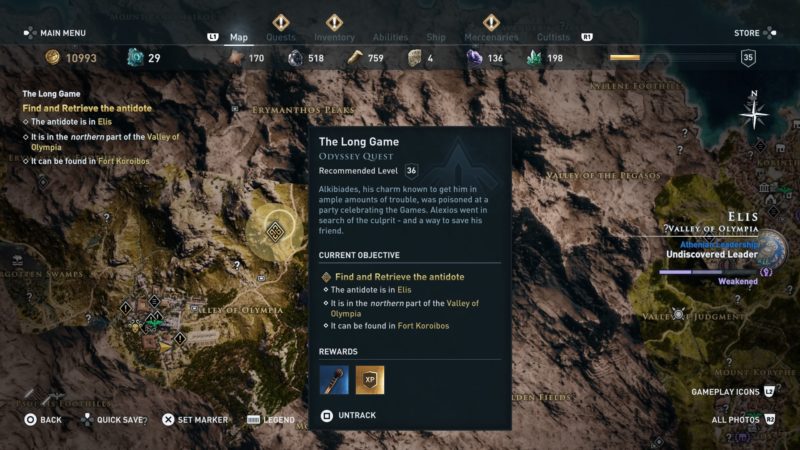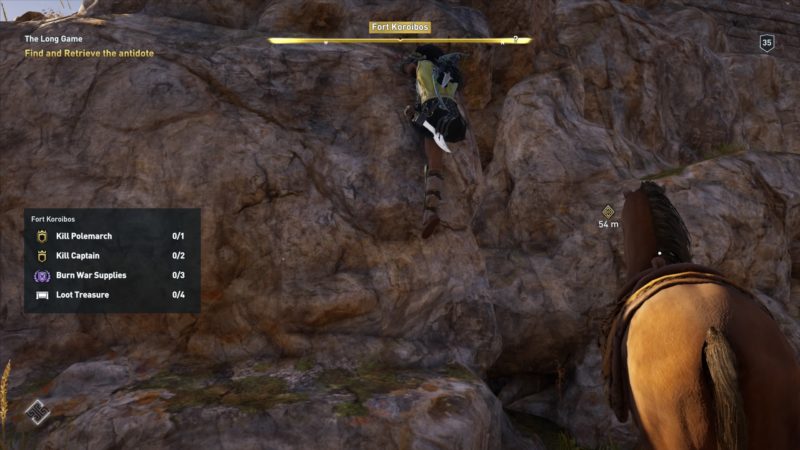 There are plenty of location objectives here, but they are not mandatory for this quest.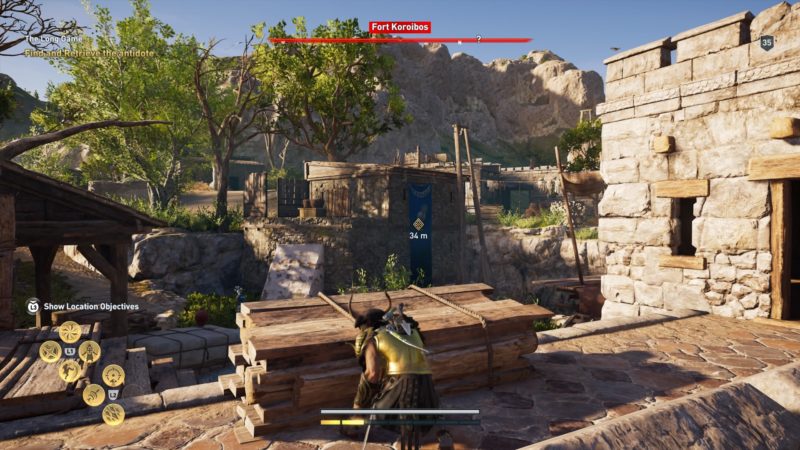 The antidote is hidden in a building. There'll be plenty of soldiers surrounding the area.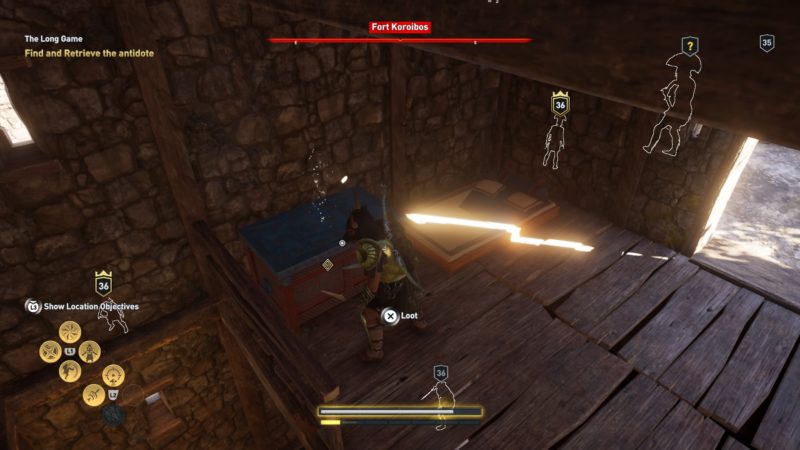 Get to the chest and loot the antidote.
Deliver the antidote to Alkibiades
Once you've obtained the antidote, get back to Alkibiades in the exact location shown below.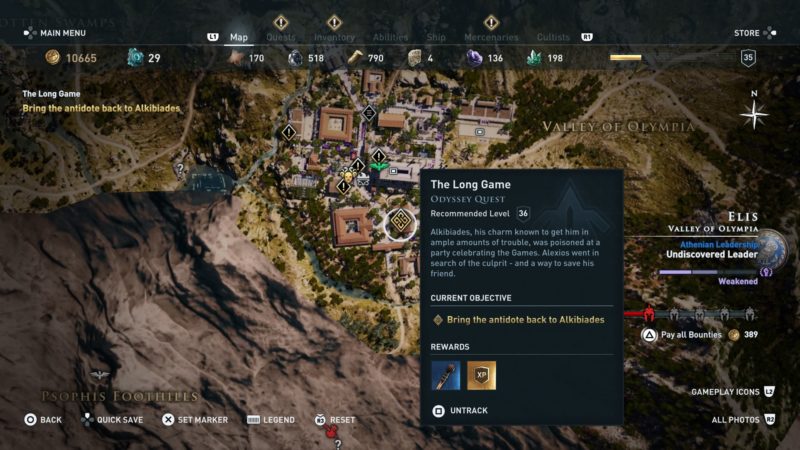 You will find him resting. Talk to him to complete the mission.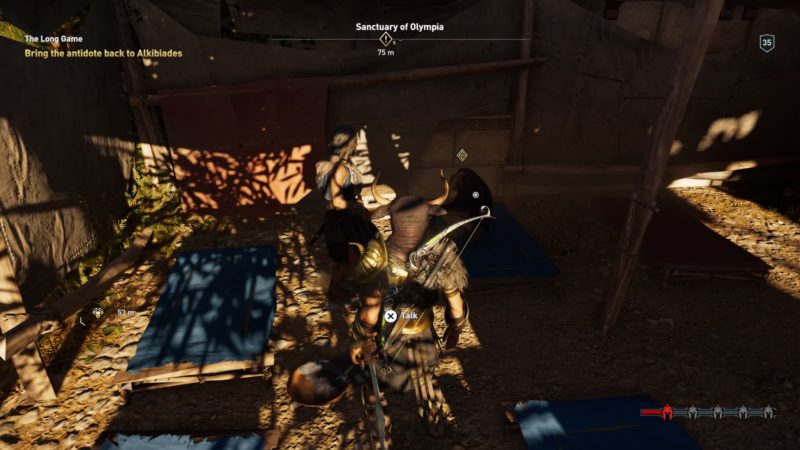 After consuming the antidote, he seems to have recovered almost instantly.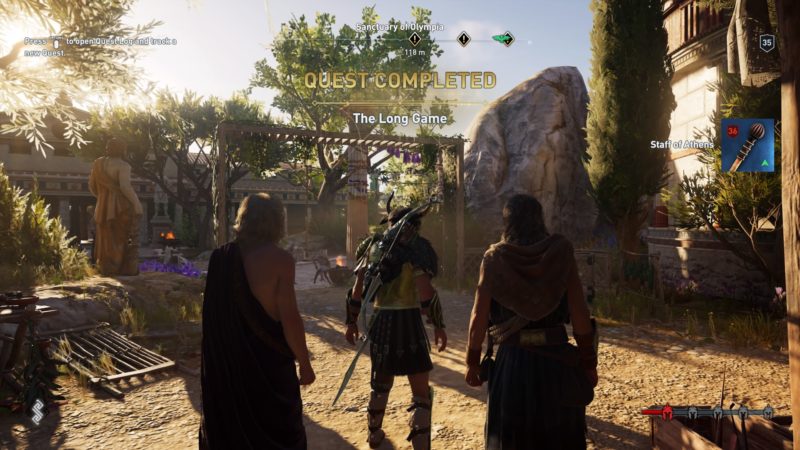 And that's it for this mission.
---
Related articles:
Assassin's Creed Odyssey: Pankration
AC Odyssey: To Kill Or Not To Kill (Walkthrough)
Assassin's Creed Odyssey: The Contender (Walkthrough)
Assassin's Creed Odyssey: Delivering A Champion (Walkthrough)
AC Odyssey: Cashing In On The Cow (Walkthrough)
Assassin's Creed Odyssey: A Life's Worth (Walkthrough)