Delivering A Champion is a quest in Assassin's Creed Odyssey where you have to bring Testikles to the Olympics.
Your role is to find Testikles and bring him to the Olympics, to secure a win for Sparta.
Here's a walkthrough of Delivering A Champion in AC Odyssey.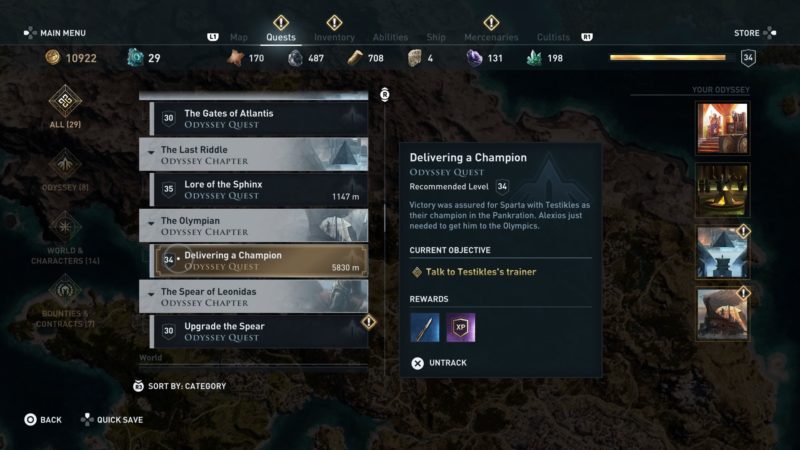 This quest is recommended for level 34, but it may differ according to your character's level.
To begin, talk to Testikles' trainer. You can find him in the exact location shown below. He's in Lakonia.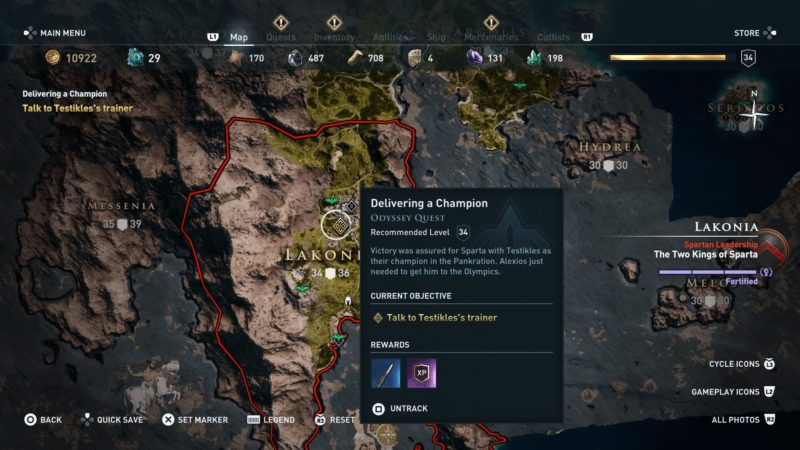 Talk to this guy shown in the screen below.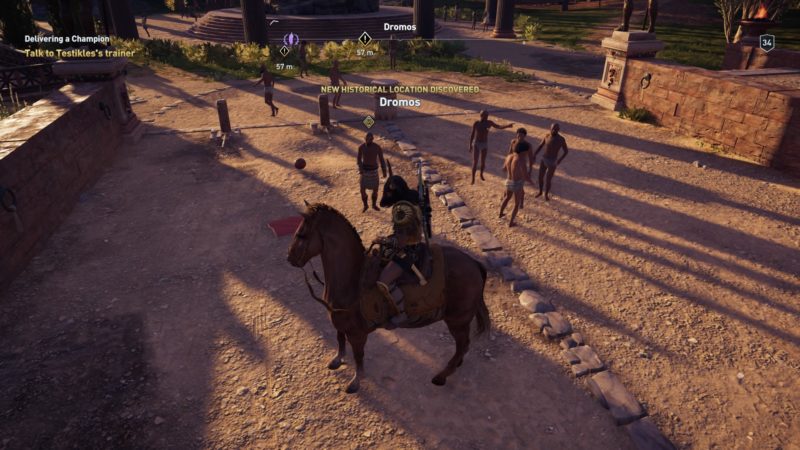 He will ask you to bring a gift to Testikles, and the latter likes oil.
Find and talk to the oil maker
Get to the exact location shown in the map below. It's in the village of Gytheion.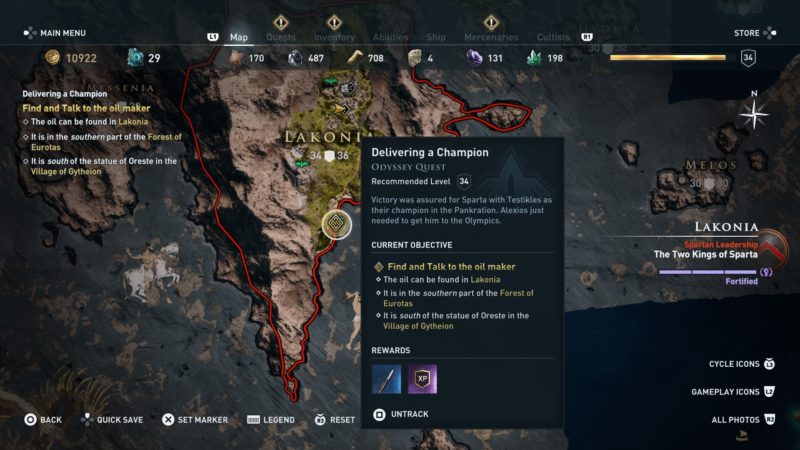 You will find a slave there instead. Talk to her to make the oil.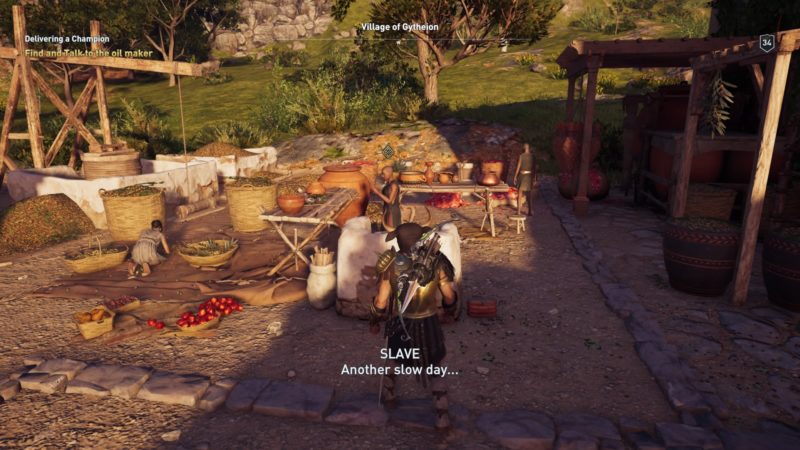 She will give you the steps. Remember them.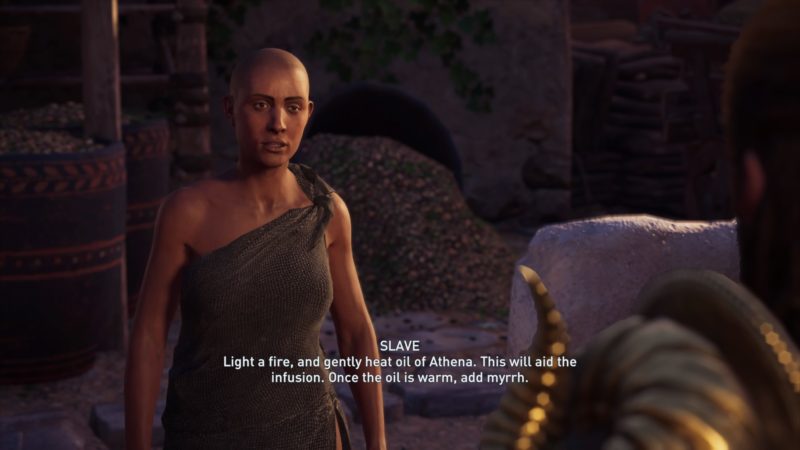 First, light a fire.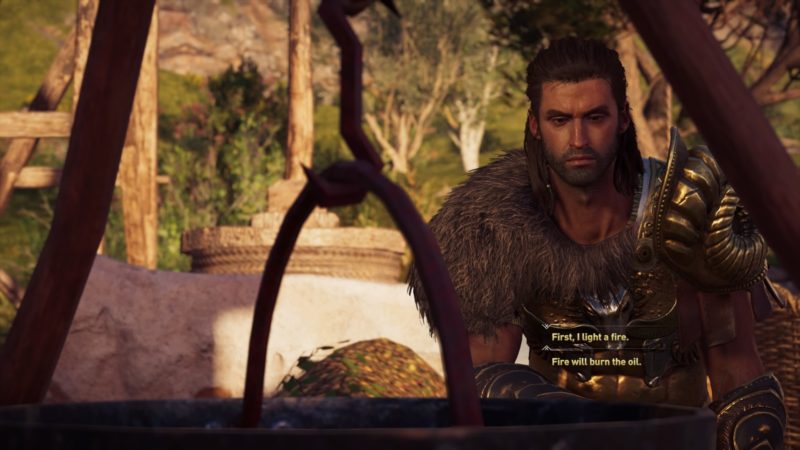 Then choose oil of Athena.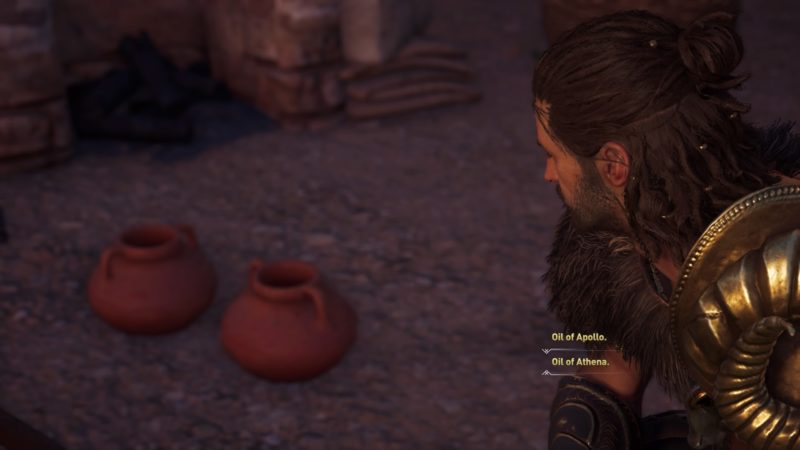 Lastly, the answer is Myrrh.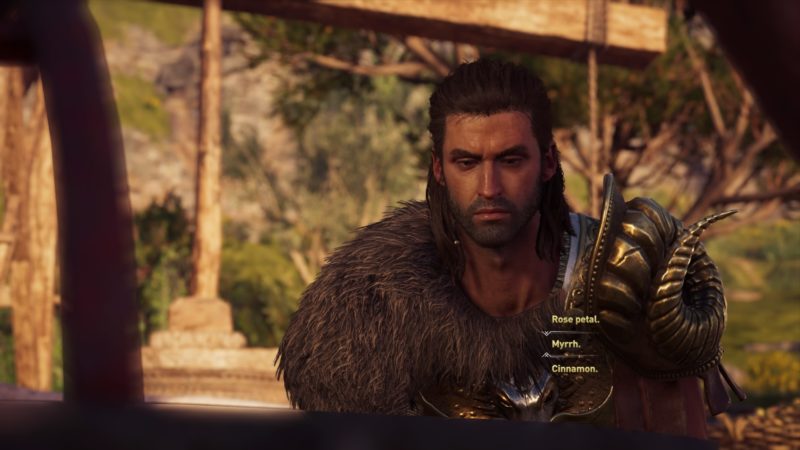 You will then get a body oil as a quest item.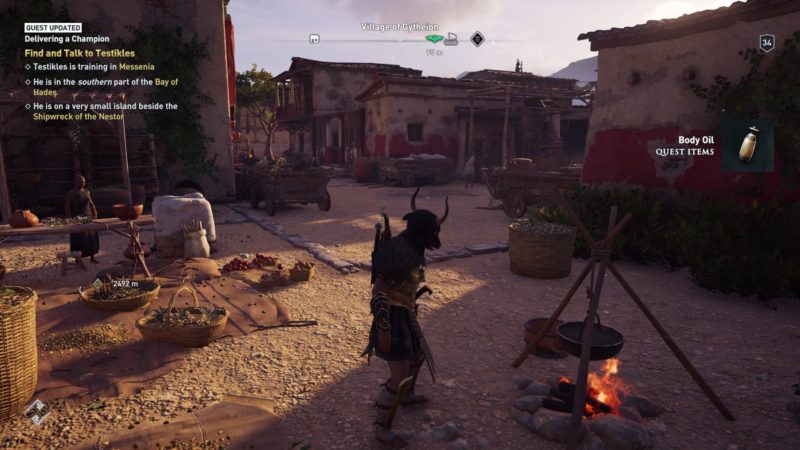 Find and talk to Testikles
Next, you have to look for Testikles. He is on a small island near the Shipwreck of the Nestor.
You can find him in the exact location shown in the map below, marked as the quest symbol.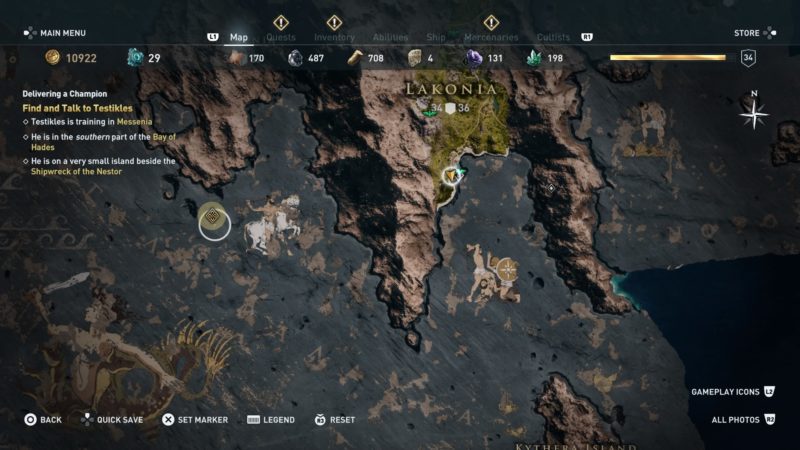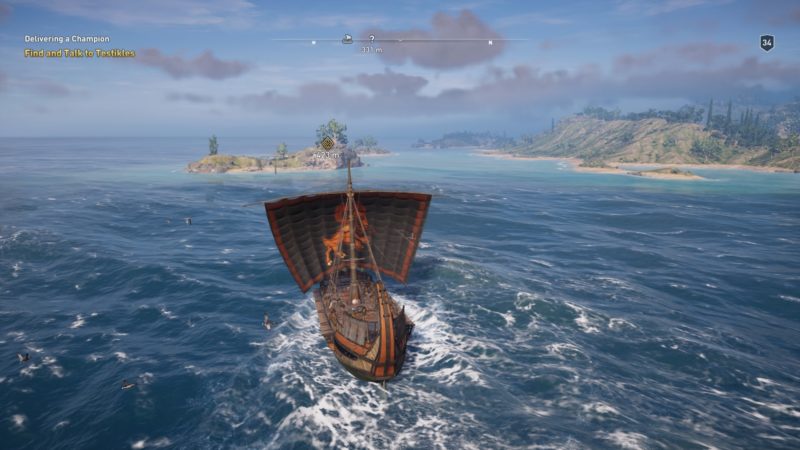 Get your ship to sail there. You will find him near a shack.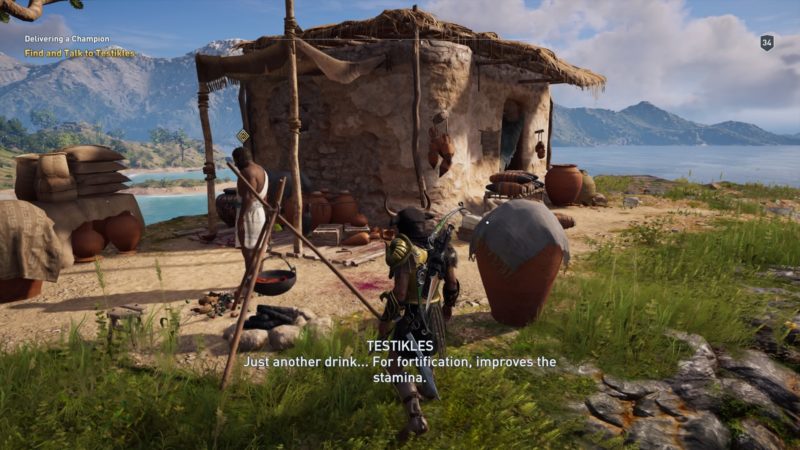 Talk to him and offer the oil you made.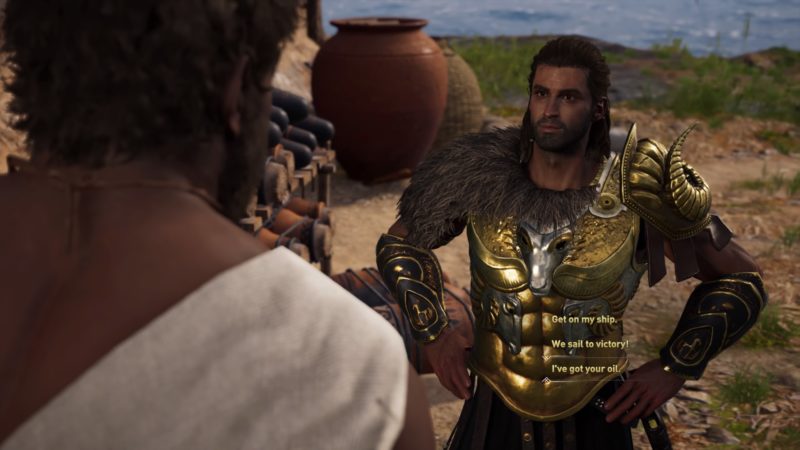 He will then voluntarily follow you to Elis where the Olympics is held.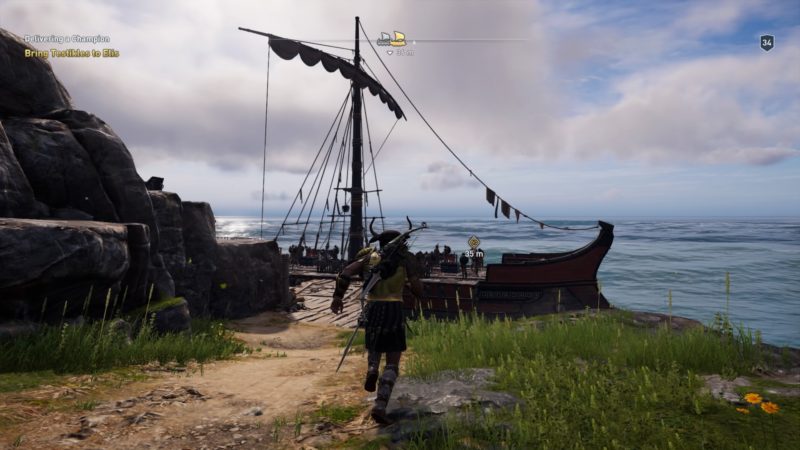 Bring Testikles to Elis
Now, sail to Elis. It is almost 5,000 meters away from the small island.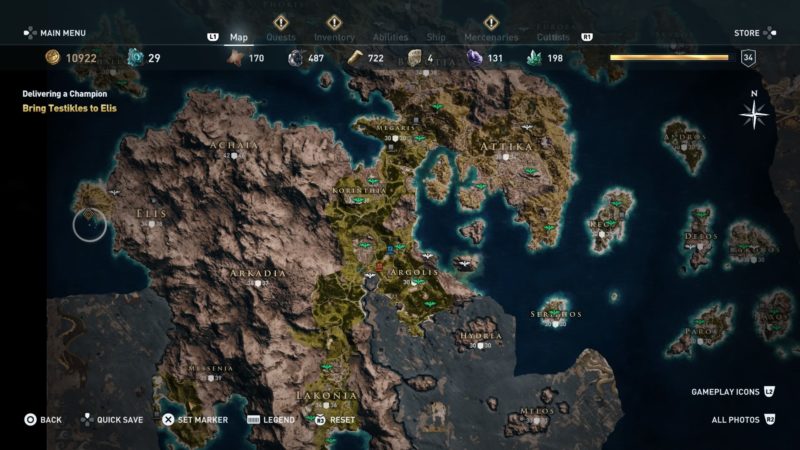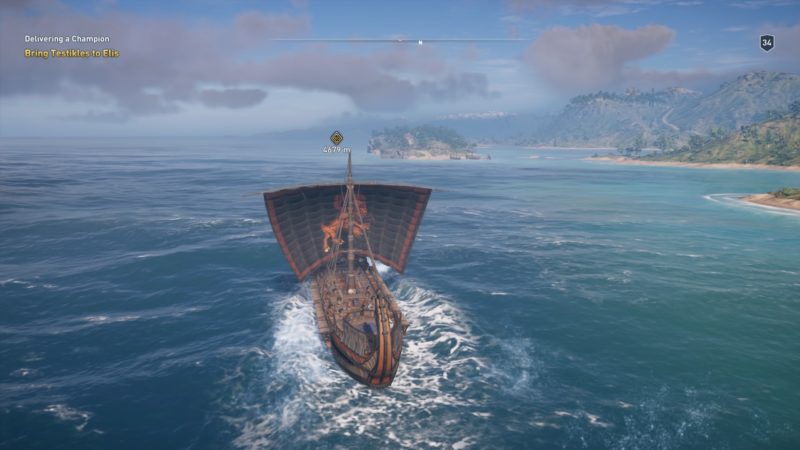 There shouldn't be any opponents or obstacles on the way.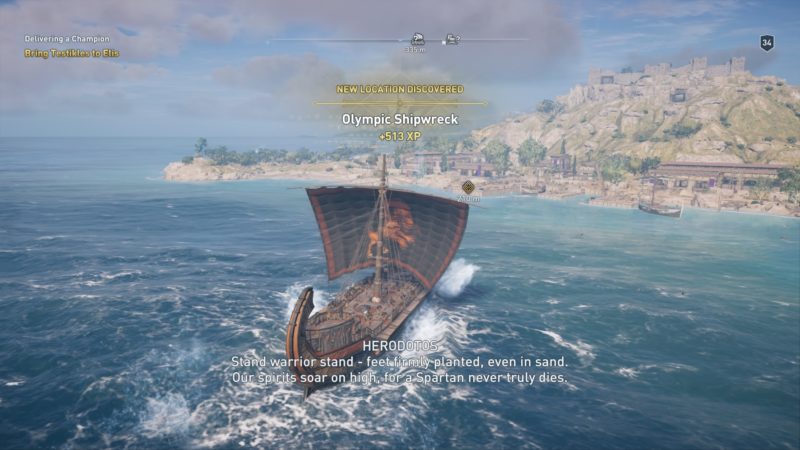 When you dock, you will find Alkibiades there. Talk to him to complete the quest.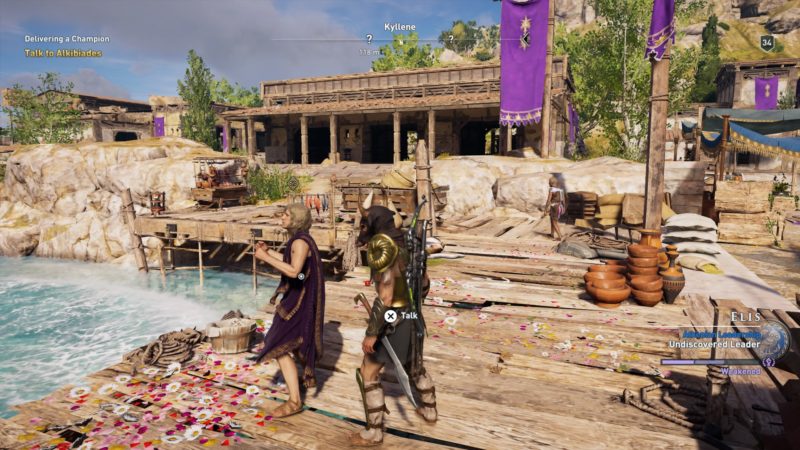 During the cutscene, Testikles will fall into the sea and get eaten by sharks. You will now represent Sparta in the Olympics.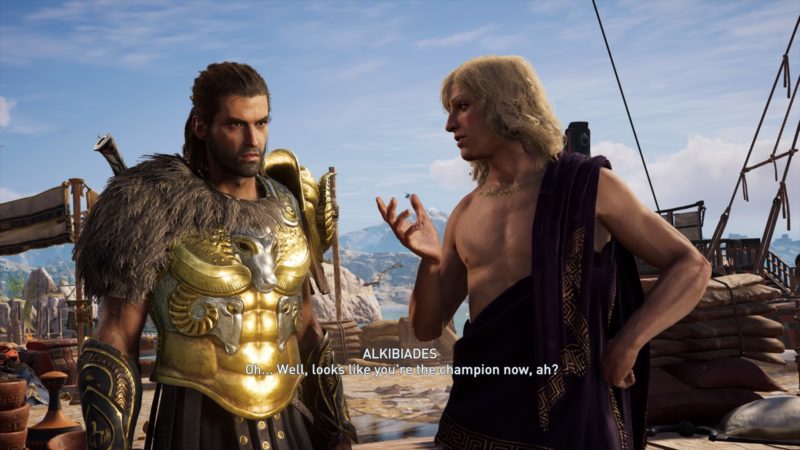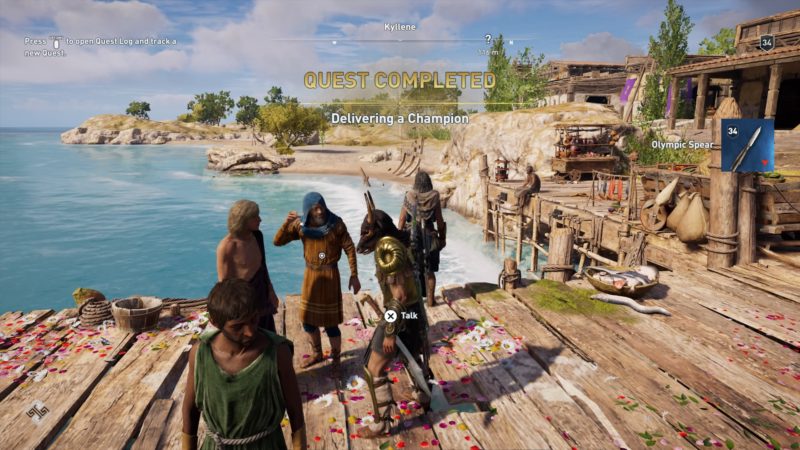 And that's it for the quest. Hopefully it has been helpful.
---
Related articles:
Assassin's Creed Odyssey: The Long Game (Walkthrough)
AC Odyssey: The Contender (Walkthrough)
Assassin's Creed Odyssey: Cashing In On The Cow (Walkthrough)
Assassin's Creed Odyssey: The Kretan Bull (Walkthrough)
AC Odyssey: A Life's Worth (Walkthrough)
Assassin's Creed Odyssey: Designated Rider (Walkthrough)