Arthur's Storehouse is one of the newer bars / restaurants available in Pavilion Mall, Kuala Lumpur.
It's actually Guinness Malaysia's first flagship outlet in Malaysia.
Here's a brief review of Arthur's Storehouse in Pavilion Bukit Bintang.
Review of Arthur's Storehouse
This bar is located on the fourth floor of Pavilion Mall, at the Connection area just outside. From the outside, it doesn't look that big but once you get in, you'll find that it's actually quite spacious.
There's a Guinness shop at the front, selling all sorts of merchandise. For food and drinks, walk inside and you can either sit at the bar table or the dining area.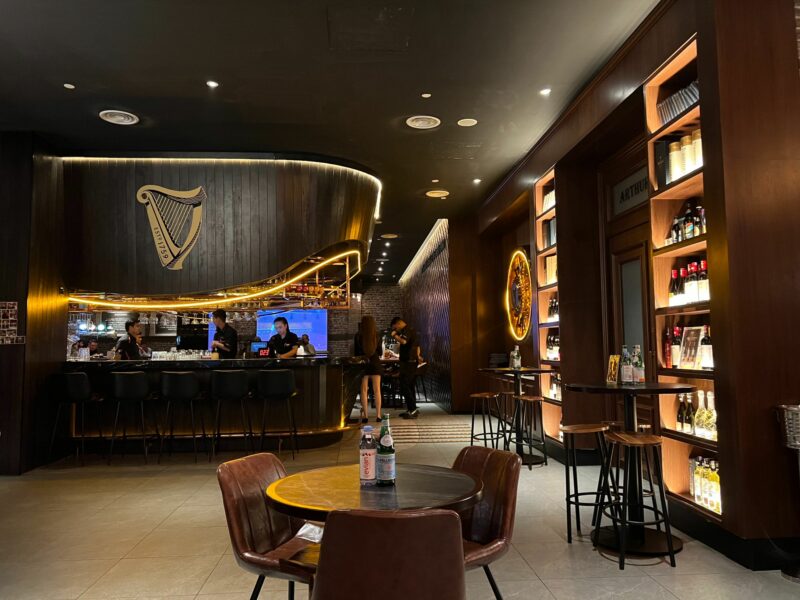 Their drinks menu, as expected, is heavily Guinness-inspired. I ordered the Guinness milkshake which was quite an interesting taste. Without checking what's inside of it, it tastes a lot like chocolate mixed with Stout.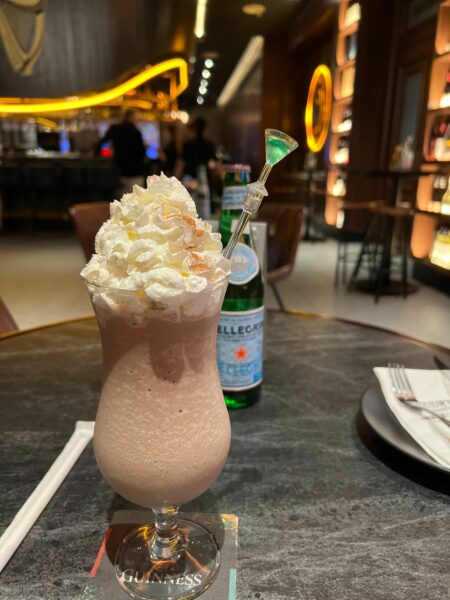 The food menu is also filled with Guinness-infused dishes, including the Guinness Shepherd's Pie, Bak Kut Teh, Hokkien Mee, BBQ Guinness Pork Ribs and even the Guinness Wellington.
For appetizer, I ordered the mushroom soup with truffle oil and it was quite tasty.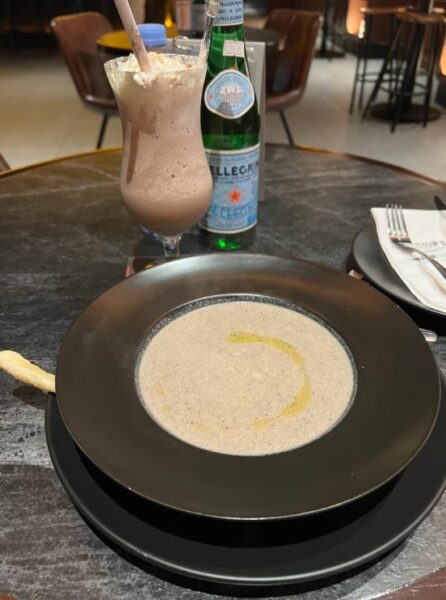 For main, I ordered the Guinness Wellington, which is basically Beef Wellington but came with a Guinness-infused sauce. The dish also came with cauliflower, broccoli, carrots and mashed potato.
The beef itself was quite tender and the sauce worked well with it.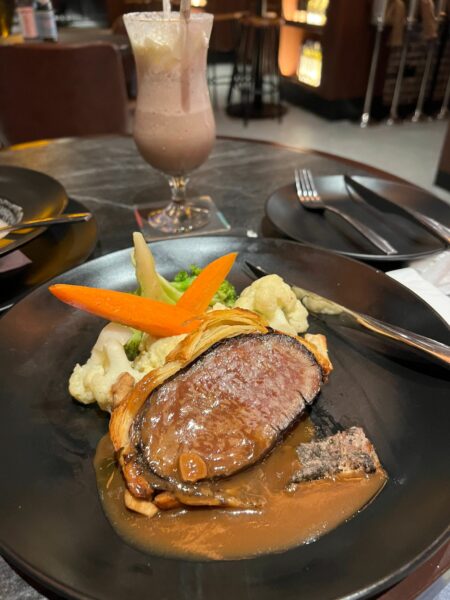 Overall, it was a good experience and I would go again if I have the chance.
---
Related articles:
Arthur's Grill And Bar (Shangri-La Kuala Lumpur) Review