The Message, The Stick, and The Artist is a side quest in Assassin's Creed Odyssey involving Phidias.
Phidias is the guy you helped in Attika and now you have to help him decode secret messages.
Here's a walkthrough of The Message, the Stick, and the Artist in AC Odyssey.
This quest is recommended for those level 43 and above, but it may differ according to your own level.
To begin this quest, get to the island of Elis (Valley of Olympia). You will find Phidias at the exact location shown below.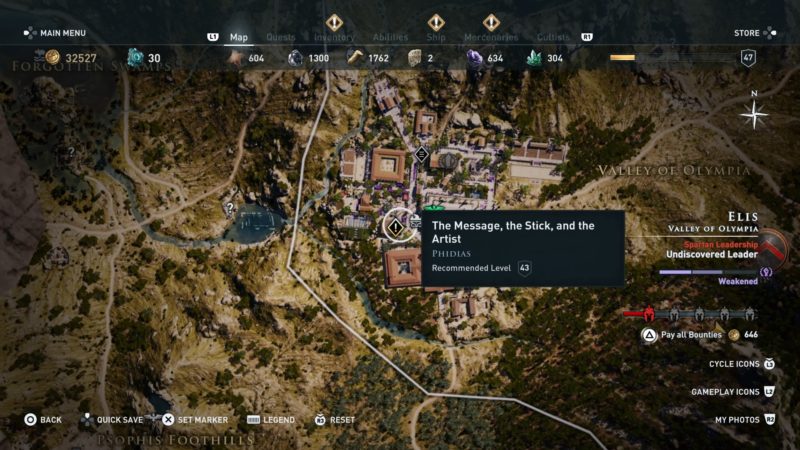 He is inside his workshop. Talk to him to begin.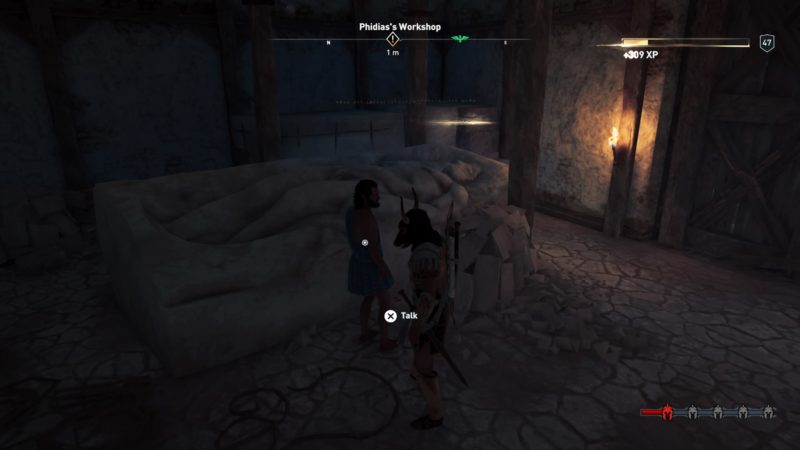 He will then tell you that he's being hunted and there are certain codes to decipher.
Interact with the symbol on the statue of Zeus
The statue of Zeus is just near the workshop, at the fast travel spot.
Its exact location is shown in the map below, marked as the quest symbol.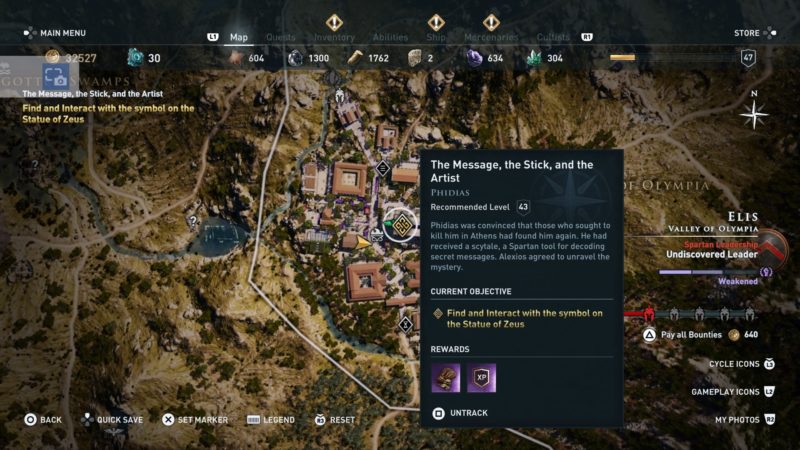 The statue is inside the temple. You can enter through the rooftop.
Climb the statue and interact with the message.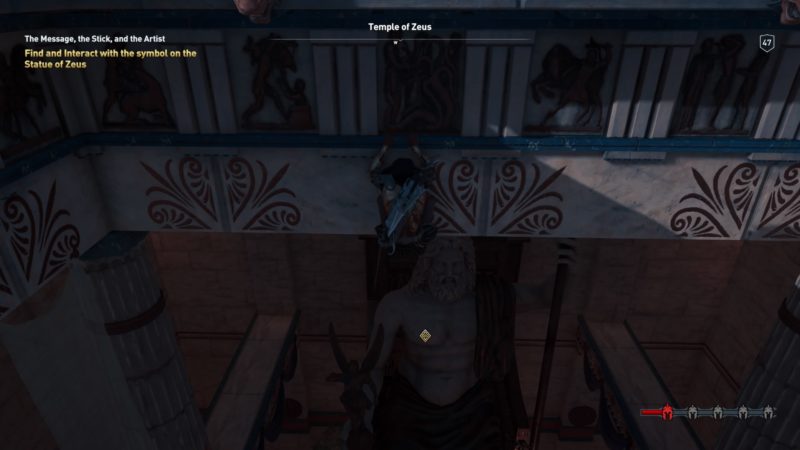 Return to Phidias
Get back to Phidias at his workshop (location below).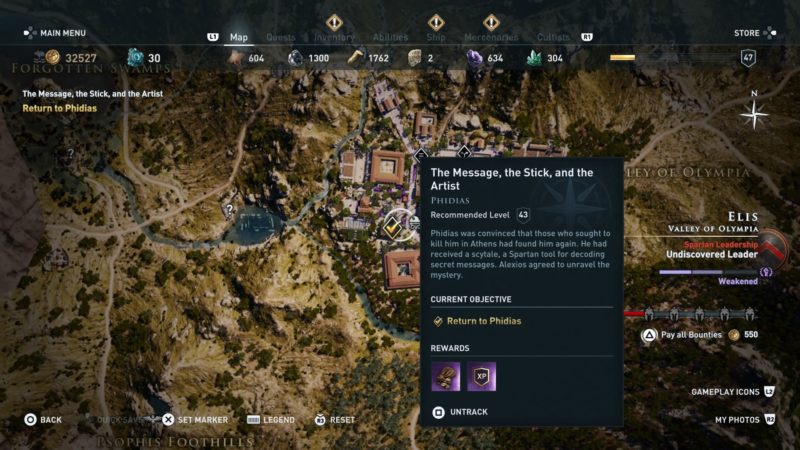 Talk to him and it will unlock a subsequent quest where you have to find more messages.
You will earn some drachmae for completing this quest.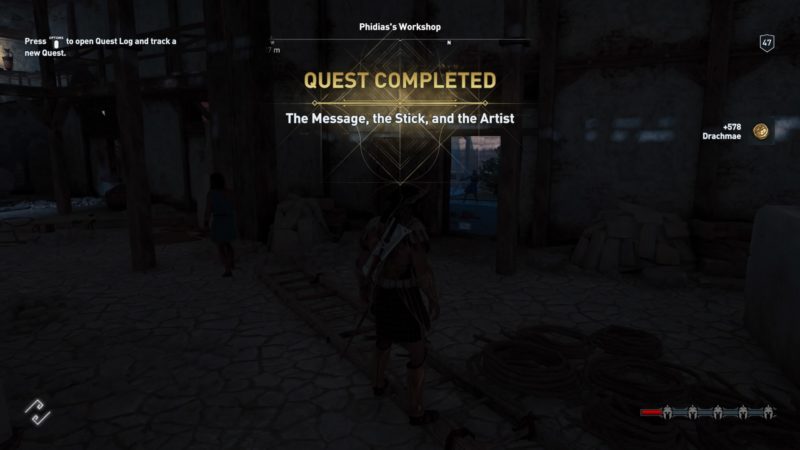 ---
Related articles:
Assassin's Creed Odyssey: Hostage Situation (Walkthrough)
Assassin's Creed Odyssey: Journey's End (Walkthrough)
AC Odyssey: Art Leading Life (Walkthrough)
Assassin's Creed Odyssey: Heart Of Stone (Walkthrough)
Assassin's Creed Odyssey: A Pirate's Life (Walkthrough)
AC Odyssey: Clothes Make The Daughter (Walkthrough)
Assassin's Creed Odyssey: Tough Love (Quest Walkthrough)