Clothes Make The Daughter is a side quest in Assassin's Creed Odyssey involving the Daughters of Artemis.
Your task is to help steal clothing from three areas for a woman who intends to join them.
Here's a walkthrough of Clothes Make The Daughter in AC Odyssey.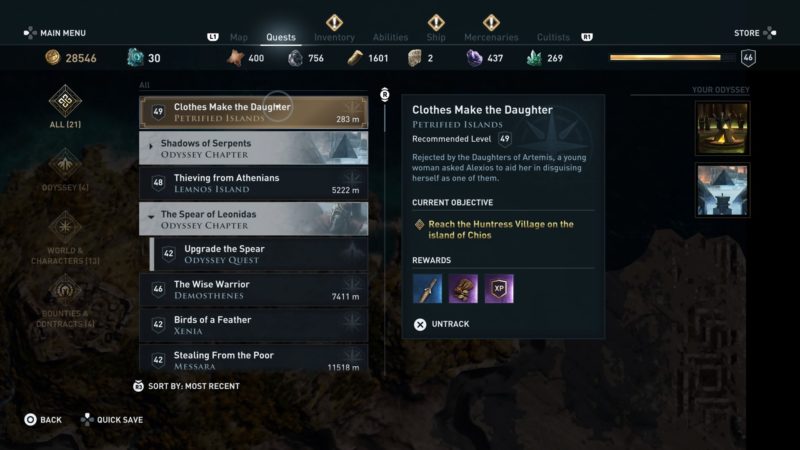 This quest is recommended for those level 49 and above.
To begin the quest, get to the island of Chios at the exact location marked by the cursor below.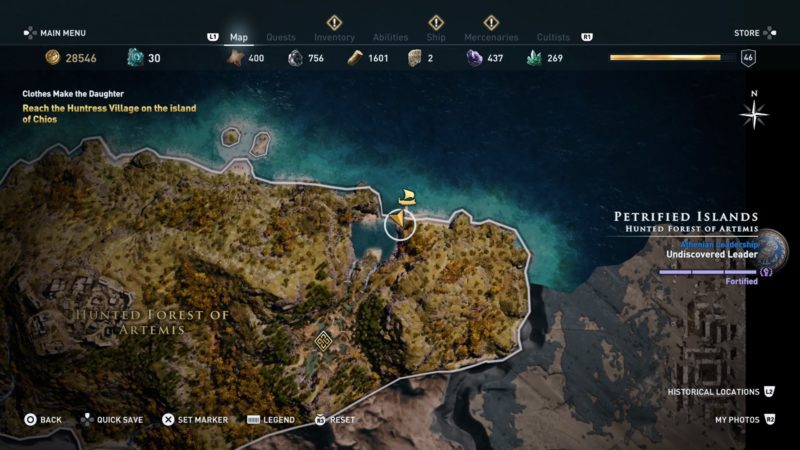 Talk to the lady at the beach.
Reach the huntress village
She will ask for your help to steal some huntress armor. Get to the exact location shown in the map below, marked as the quest symbol.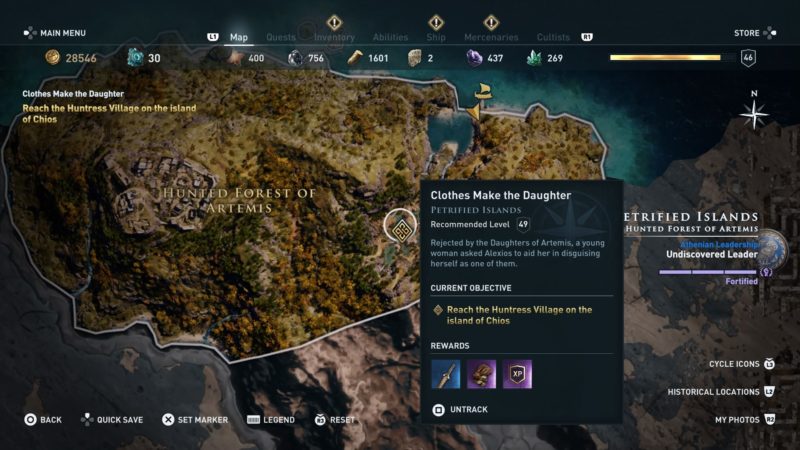 Upon arrival, you will see three different locations to steal the armors from.
Acquire three different armors
Follow the three quest symbols shown below as they mark the location of each armor.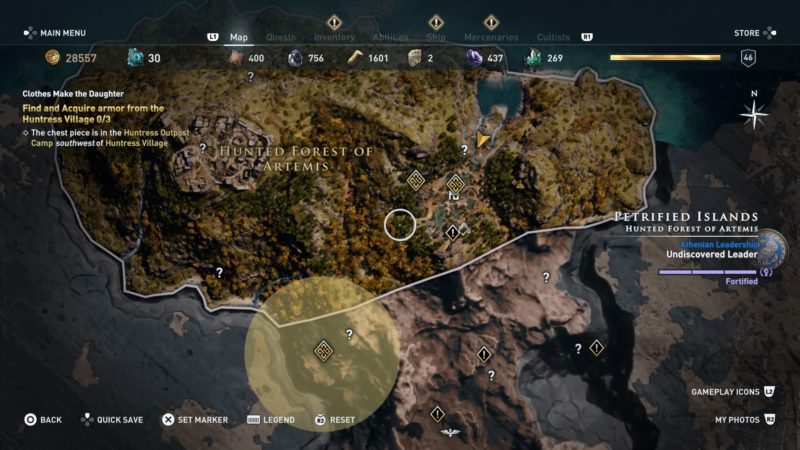 There are two within the huntress village.
One is right in the middle of the campsite, and clearly it's really hard to sneak through the huntresses.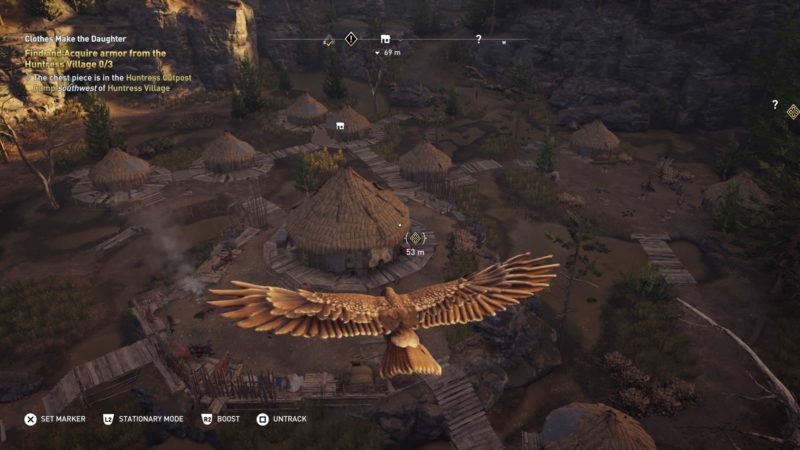 Loot the treasure box as shown below.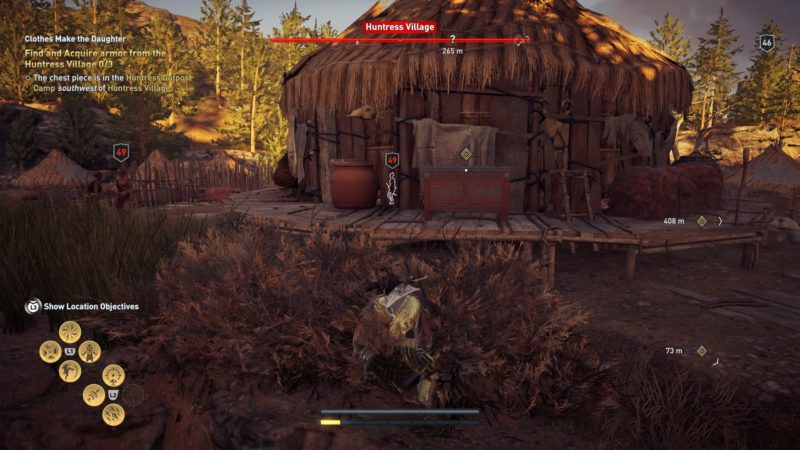 You will get the Daughters of Artemis' headgear.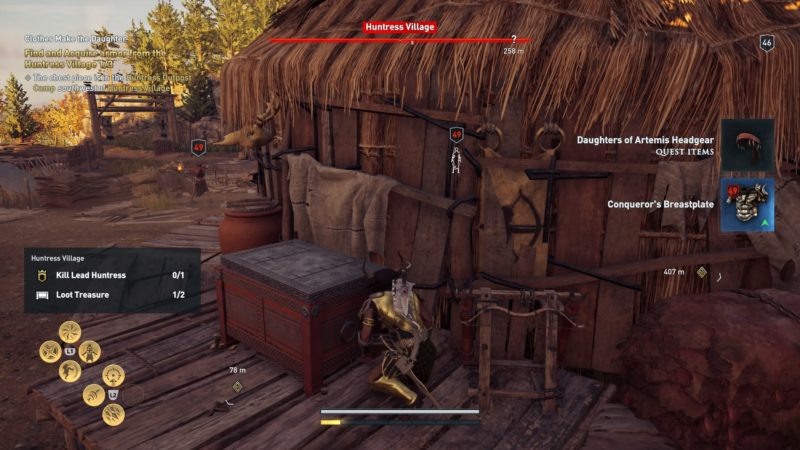 For the second piece of armor, get to the Artemis cave within the campsite itself.
Keep going deeper inside until you find the treasure chest that supplies the Daughters of Artemis' boots.
You may encounter some huntresses and animals inside the cave.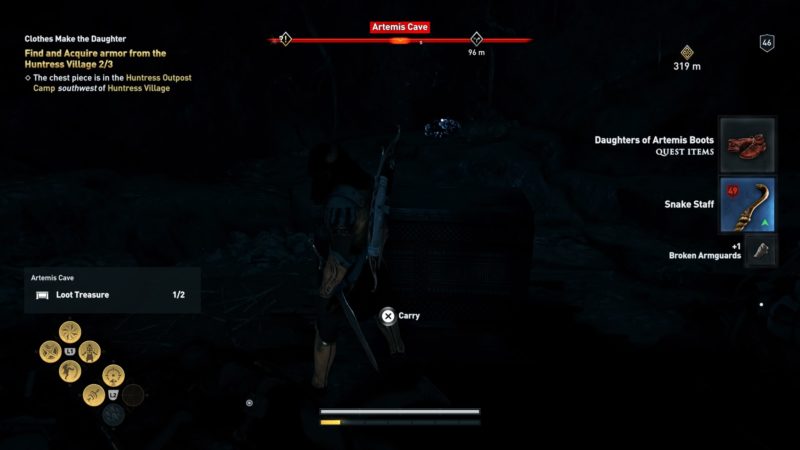 For the third armor, get to the outpost of the huntress village; to which the exact location is shown below.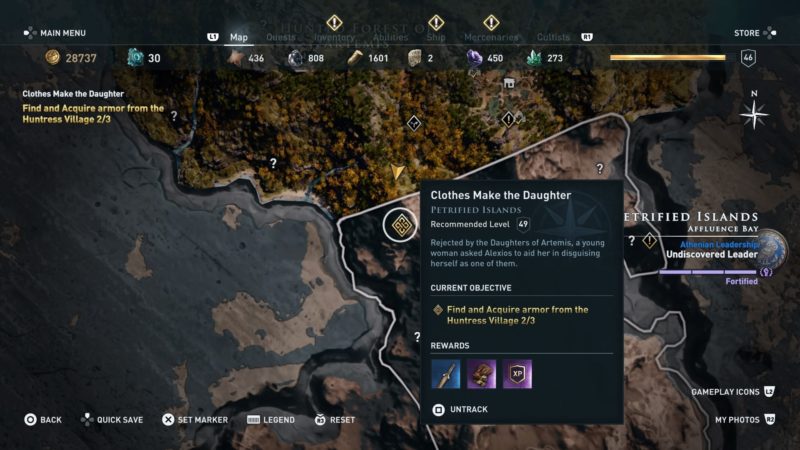 There aren't any huntresses here, but there's a pack of level 50 wolves. You can loot the armor from the treasure chest without killing them if you want to.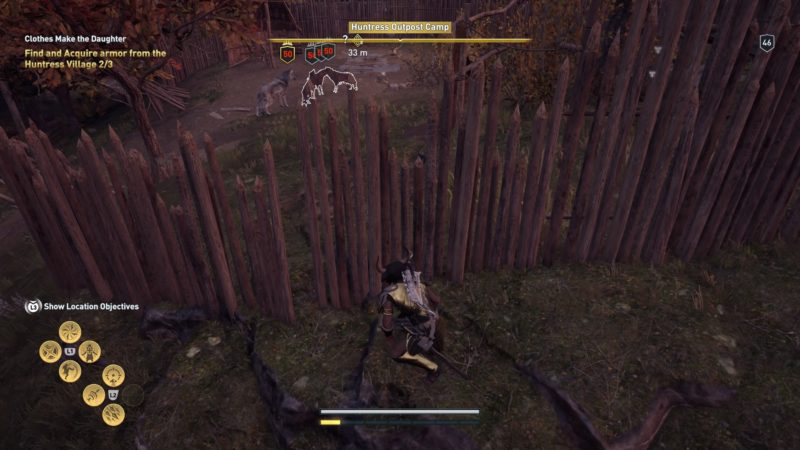 It's not too difficult to defeat them though.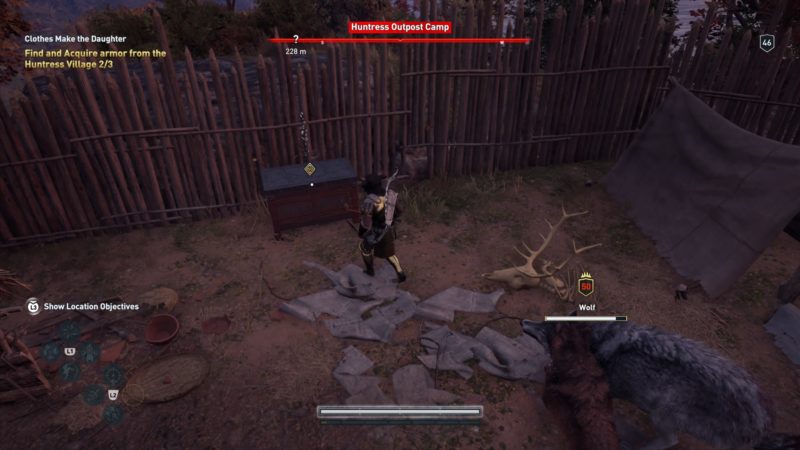 Get the last piece which is a chest piece.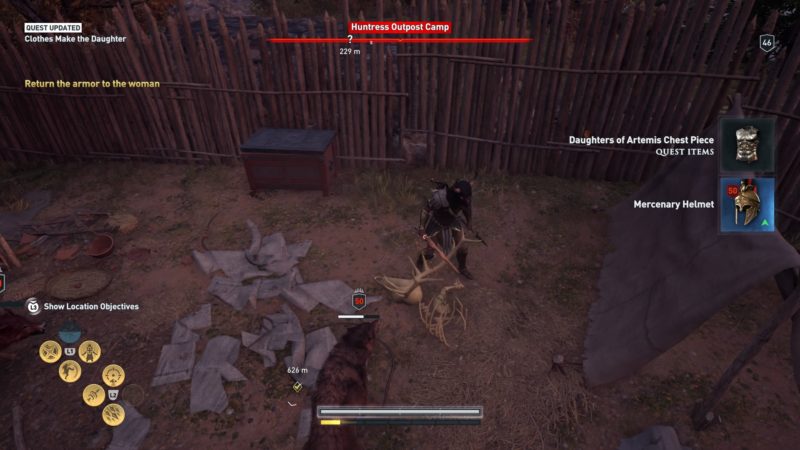 Return the armor to the woman
Get back to the lady in the location shown below. She'll be waiting at the beach.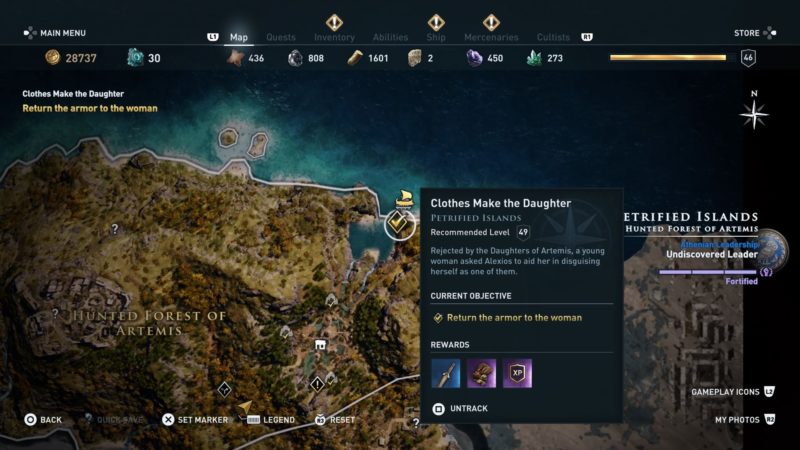 During the conversation, you can tell her not to join the Daughters of Artemis and be somebody else. She will heed your advice and her life will be spared.
If you had advised her differently, the outcome may be different.
You should get an Artemis' Bane and some drachmae as quest rewards.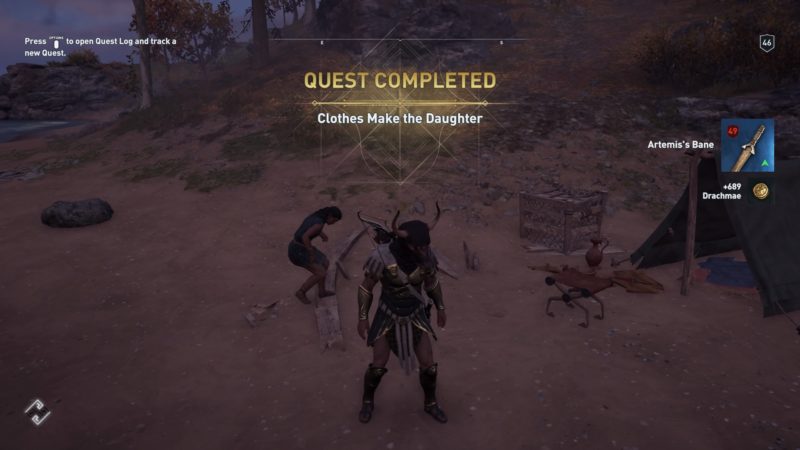 ---
Related articles:
AC Odyssey: The Message, The Stick, And The Artist
AC Odyssey: Heart Of Stone (Walkthrough)
Assassin's Creed Odyssey: A Pirate's Life (Walkthrough)
Assassin's Creed Odyssey: Tough Love (Quest Walkthrough)
AC Odyssey: The Grand Minotour (Walkthrough)
Assassin's Creed Odyssey: Hard To Artemis (Walkthrough)
Assassin's Creed Odyssey: The Erymanthian Boar (Walkthrough)