Zalazane is one of the main quests as a low level horde in Classic World of Warcraft (WoW).
Your task is to find Zalazane at the Echo Isles and eliminate him to get his head.
Here's a guide on how to find Zalazane in Classic WoW.
To unlock this quest, talk to Master Gadrin at Sen'jin Village. Apart from killing Zalazane, you need to hunt Voodoo Trolls and Hexed Trolls as well.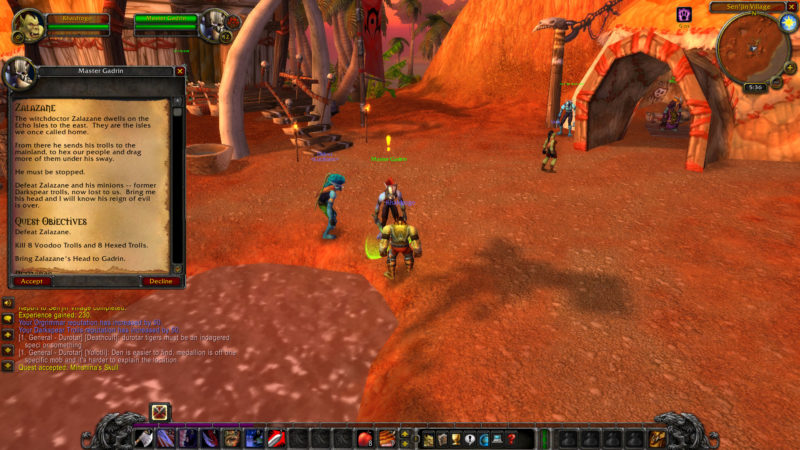 How to find Zalazane
Look for the biggest isle in Echo Isles.
The exact location of Zalazane is shown in the map below, marked by the player name.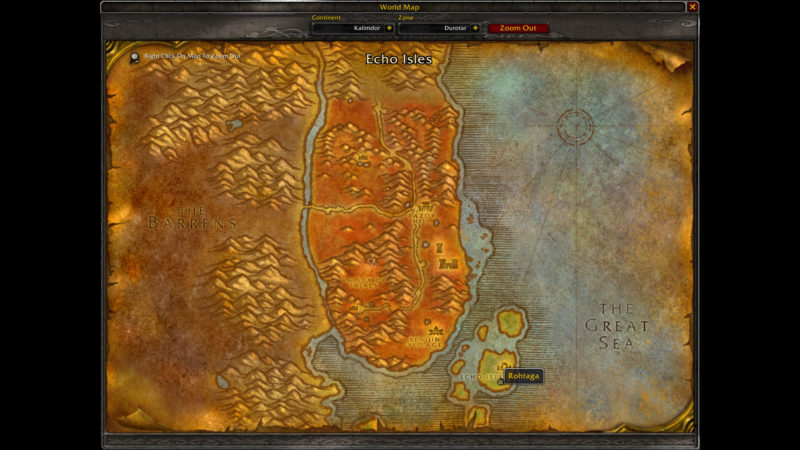 You will probably see a huge group of players surrounding an area. That's where Zalazane spawns.
You should join a big party. The one with the first hit (and the entire party) will get credited for the kill, and probably receive Zalazane's head.
After he dies, he will spawn in maybe 2 minutes time. You may take quite a number of attempts before finally getting to kill him.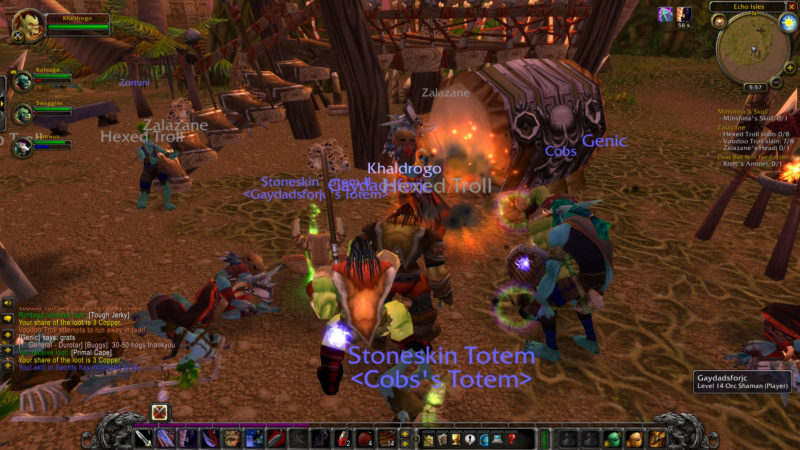 Keep trying to get the kill and you'll eventually get his head.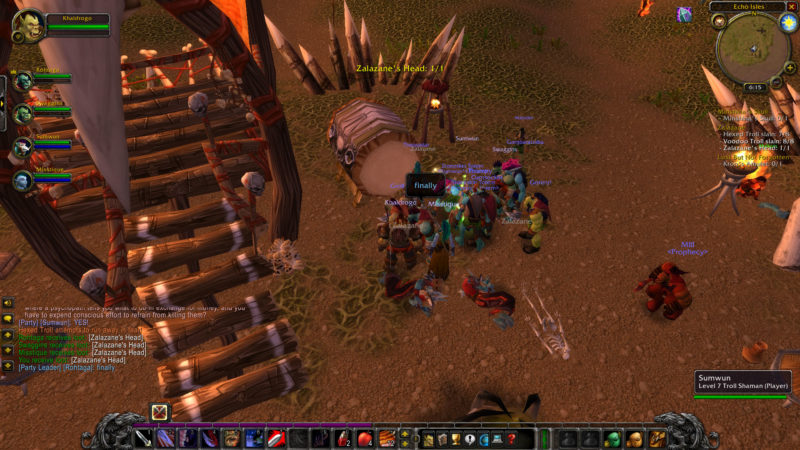 Bring the head back to Master Gadrin and you'll receive a reward.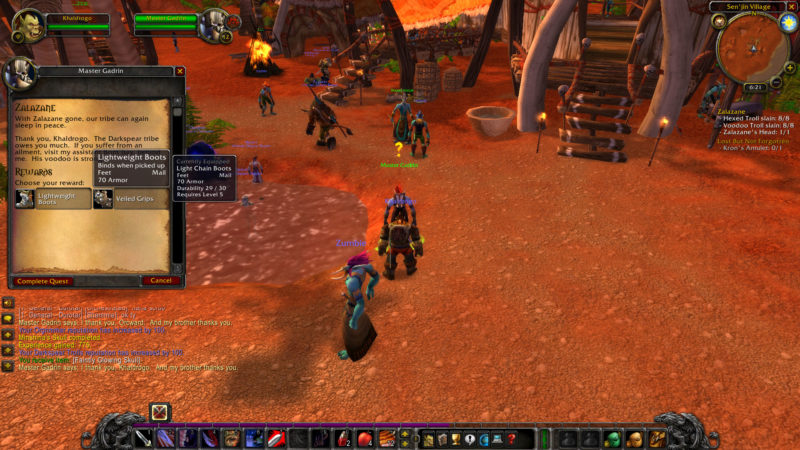 And that's all for Zalazane in WoW Classic.
---
Related articles:
Conscript Of The Horde: Classic WoW Guide And Wiki
How To Find Thun'grim Firegaze: WoW Classic Guide
Minshina's Skull: WoW Classic Guide And Walkthrough
Encroachment: WoW Classic Guide And Walkthrough
Break A Few Eggs: WoW Classic Guide And Walkthrough
Practical Prey: WoW Classic Guide And Walkthrough
Dark Storms (Where Is Fizzle): WoW Classic Guide And Walkthrough