You See What They Did is a mission by Iron Mike in Days Gone.
Your task is to follow Iron Mike to Sherman's Camp to find for a map.
Here's a walkthrough of You See What They Did in Days Gone.
Ride with Iron Mike
Your first task is to meet with Iron Mike at the gate of Lost Lake. The location is shown in the map below.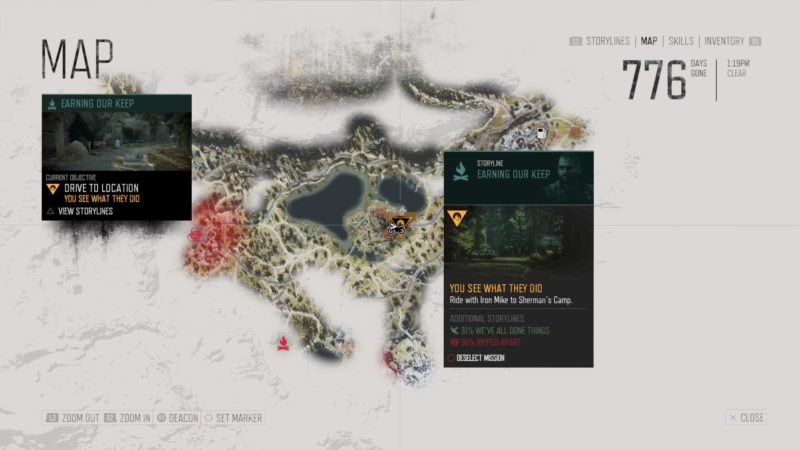 Grab your bike and head towards the gate. A cutscene will load.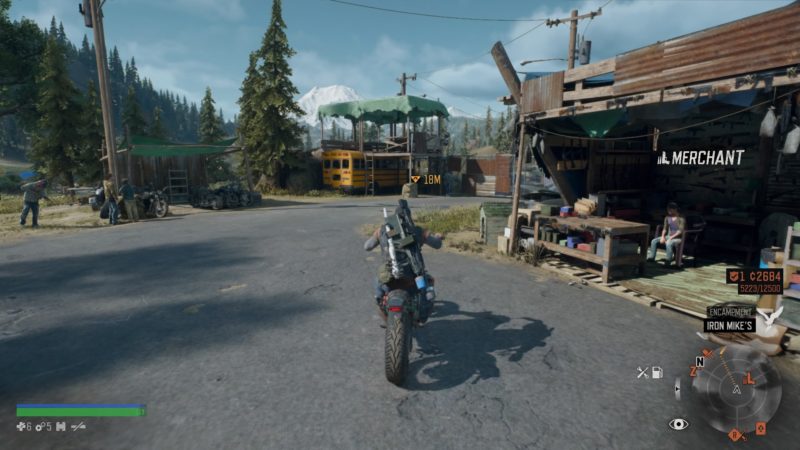 Now, just follow him all the way to Sherman's Camp.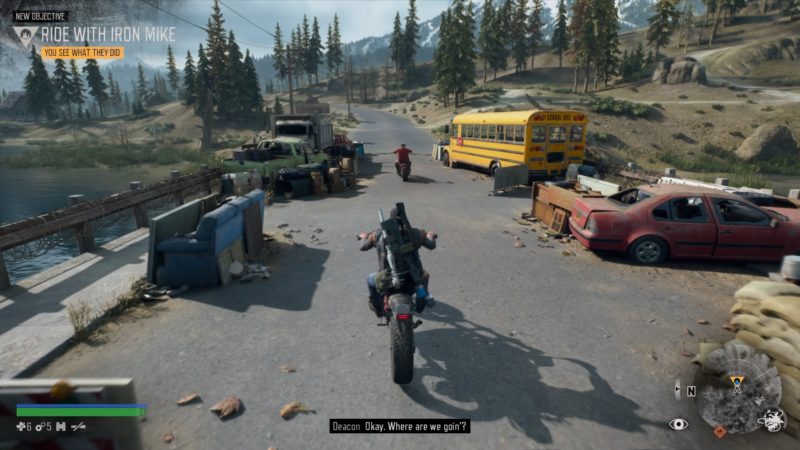 Follow Iron Mike
After reaching the area, you'll have to go on foot. Just follow him all the way. You probably don't need to engage with any nearby freakers.
Just stay behind him.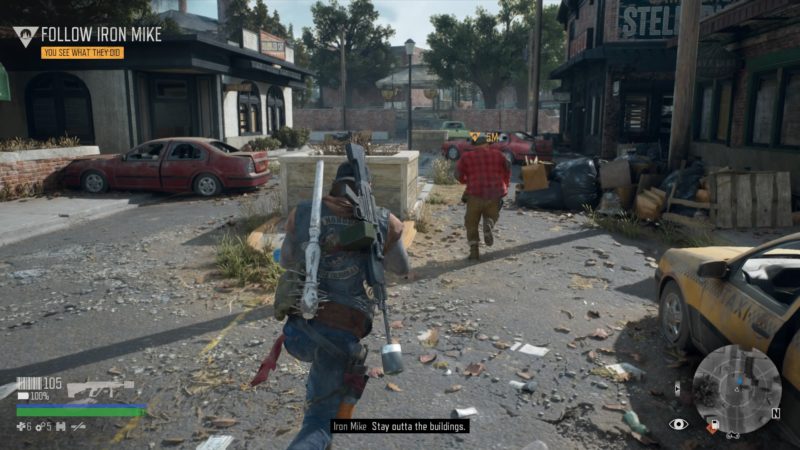 He will get to this building.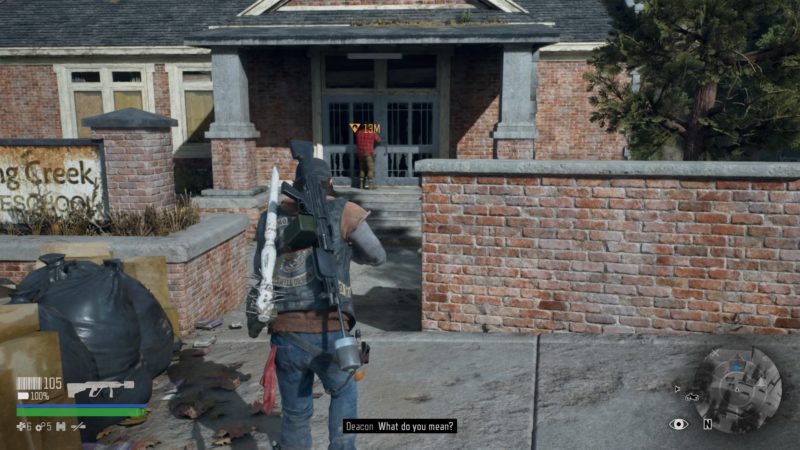 A cutscene will then load, with Iron Mike explaining what happened here in the past.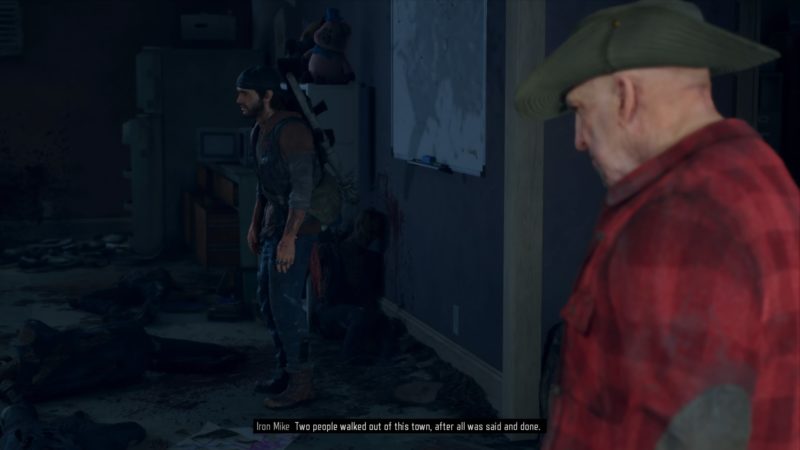 Grab the key
Take the key from the dead corpse. It is to open the federal building's door.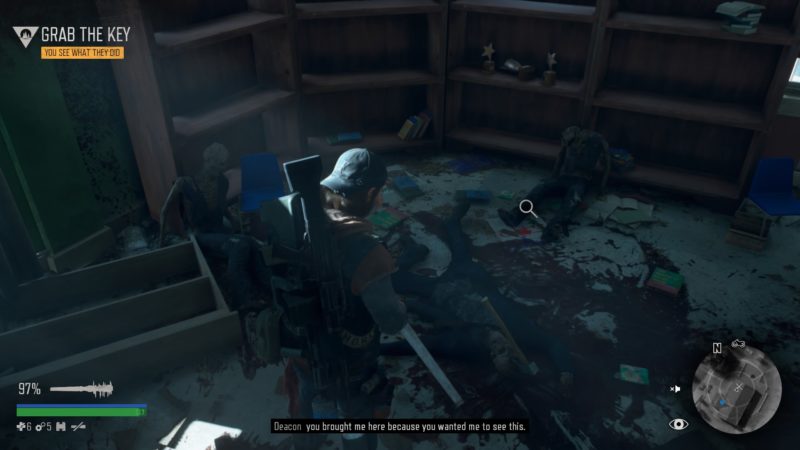 Enter the courthouse
After getting the key, get to the courthouse, which is inside the federal building.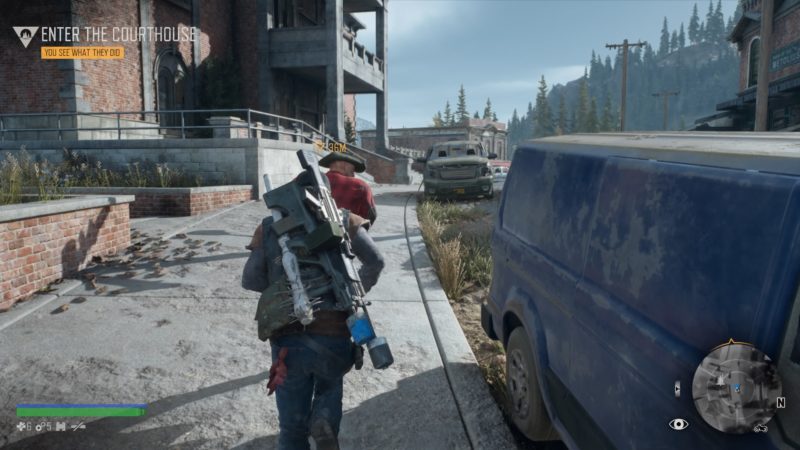 Go upstairs and enter the commissioner's office. You will get a map on where the TNTs can be found.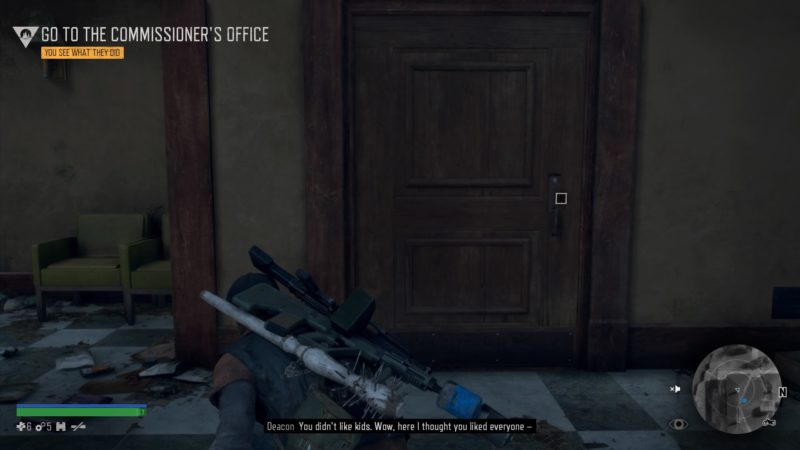 ---
Do You Have My Back? – mission updated
After a cutscene showing that some marauders have arrived, it will be a new mission.
You'll need to kill all of the marauders inside the building.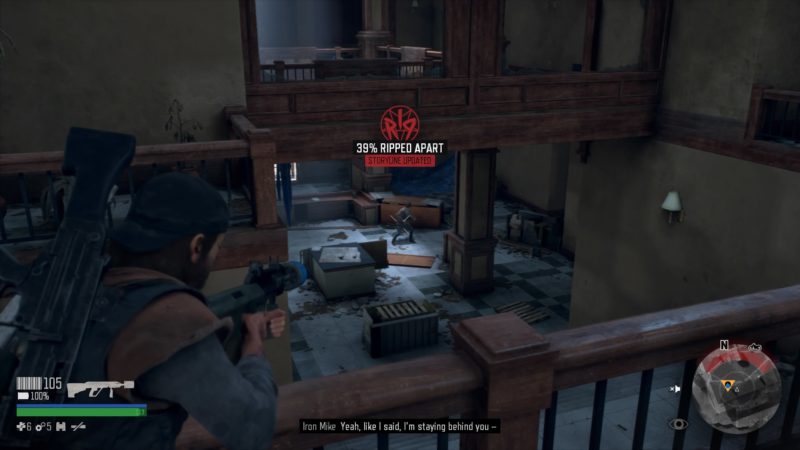 Follow Iron Mike
He'll take the lead. Cover his back and kill the marauders.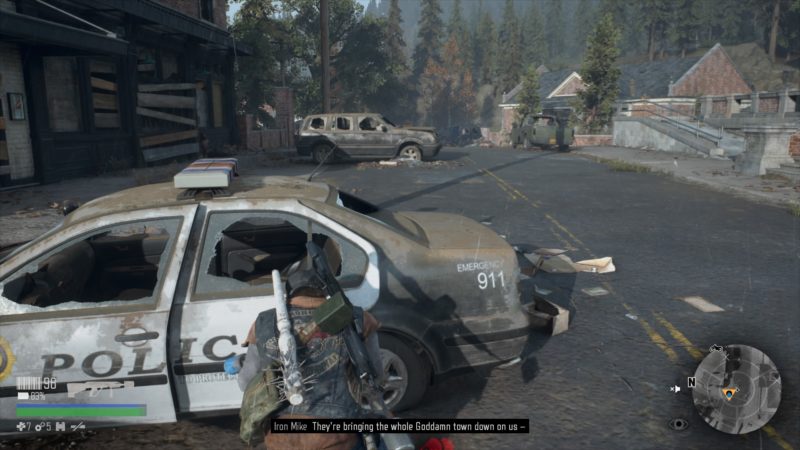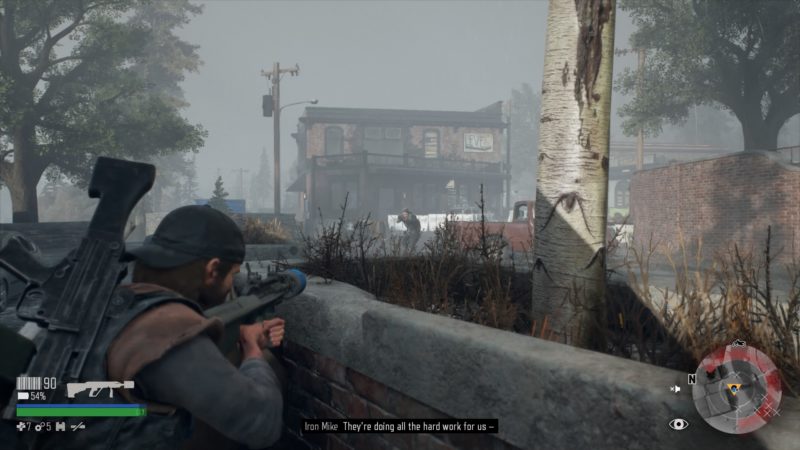 Watch out for the sniper at one point. Take him down.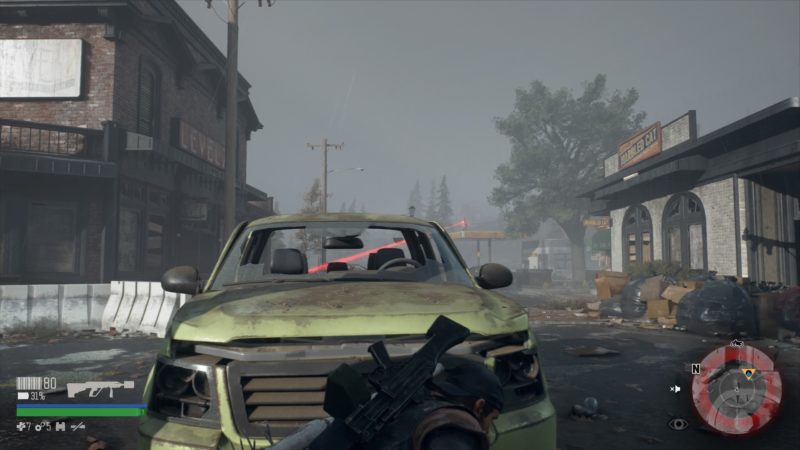 Keep going until you reach the bike.
Ride with Iron Mike
After Iron Mike reaches the bike as well, ride away.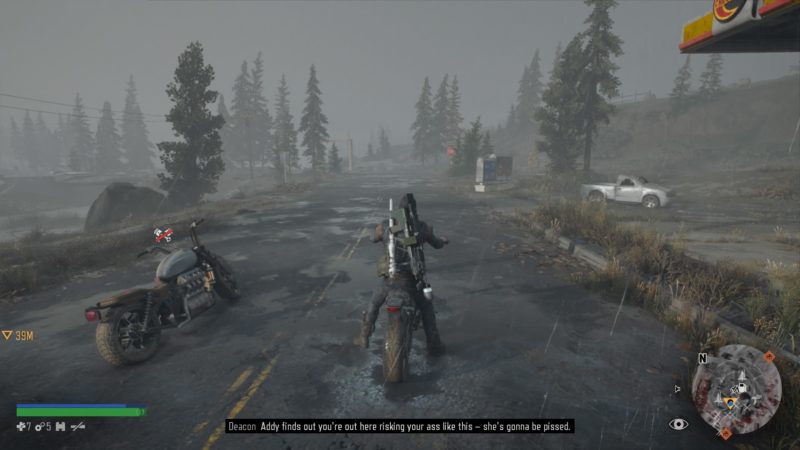 Follow him all the way back.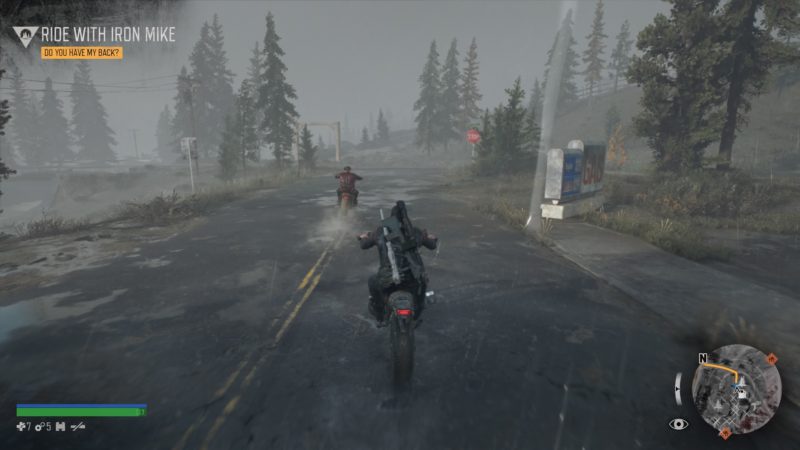 The mission completes here. You'll get 6,000 XP in total.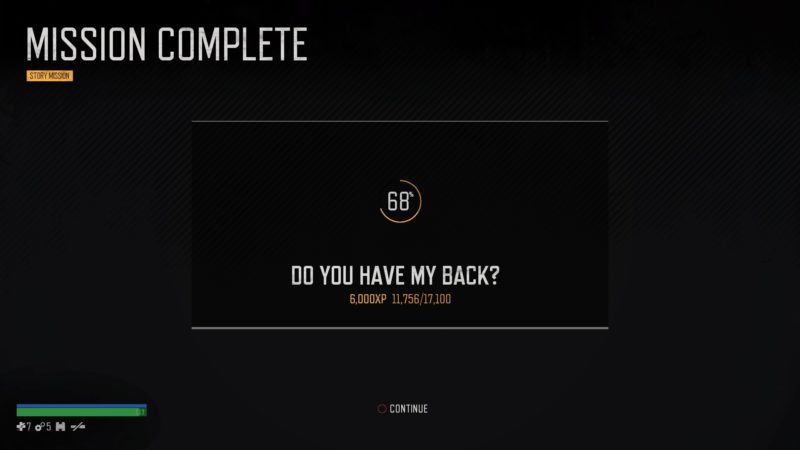 ---
Related articles:
Seeds For The Spring: Days Gone Walkthrough
It's Not Safe Here: Days Gone Walkthrough
A Goddamn War Zone: Days Gone Walkthrough
Lots Of Sick People: Days Gone Walkthrough
It's On A Mission: Days Gone Walkthrough
Where Is The Bunker – Bear Creek Hot Springs (Days Gone)