Yakuza Kiwami 2 is not your regular RPG game. In most RPGs, shops will allow you to either buy or sell items.
This makes it a convenient feature in most games of this genre. Yakuza Kiwami 2 is different.
You have to look for a very specific shop to actually sell your items such as silver plates you collect from the ground.
Here's a brief guide on how to sell items in Yakuza Kiwami 2.
Look for the pawn shop
In the beginning of the game, you'll be introduced to Kamurocho which is sort of a district or town where your character is from.
Along the story, you will also be introduced to Sotenbori which is where the Omi Alliance resides (Osaka region).
You can only find one pawn shop in each place. In Kamurocho, you should see the pawn shop (Ebisu Pawn Kamurocho) near Pink Street.
You can take a cab there if it's far.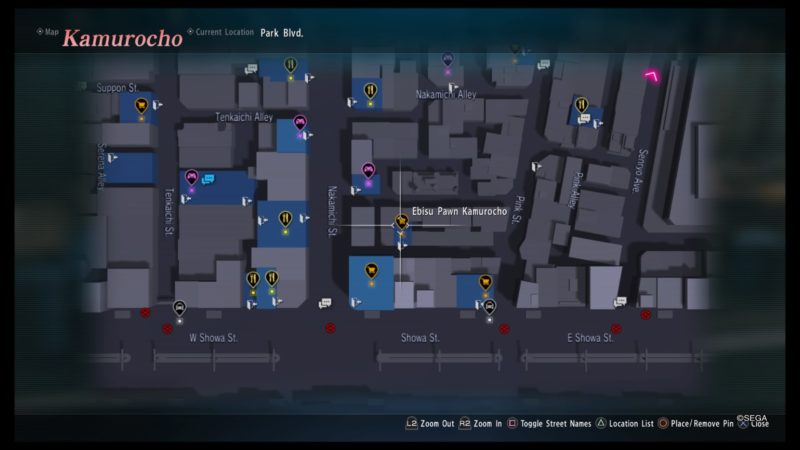 I didn't take a screenshot of Sotenbori's pawn shop but you can easily look for it by just scanning the map.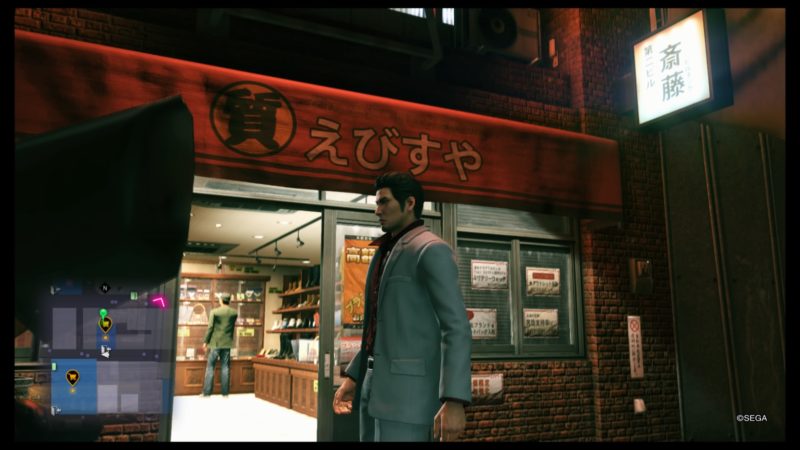 This is the entrance of the Kamurocho branch.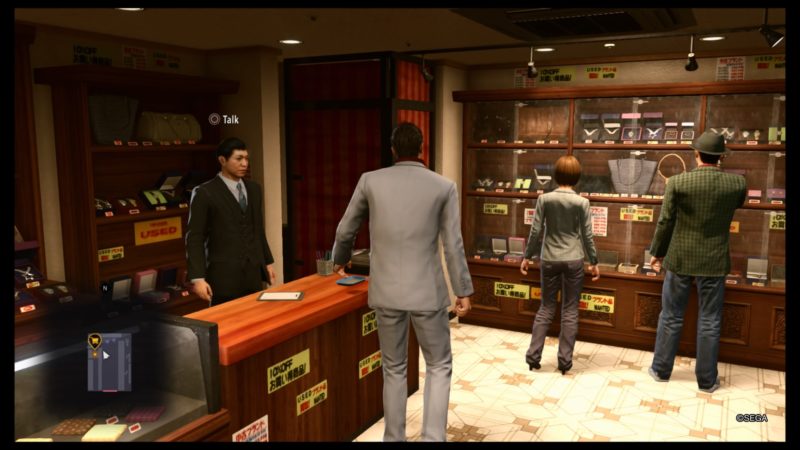 Just talk to the NPC and you will be given four different options. You can either:
Buy general stuff like potion or even armor
Sell your potion, silver plates and so on
Choose to sell weapons that you don't use
Sell your extra pieces of armor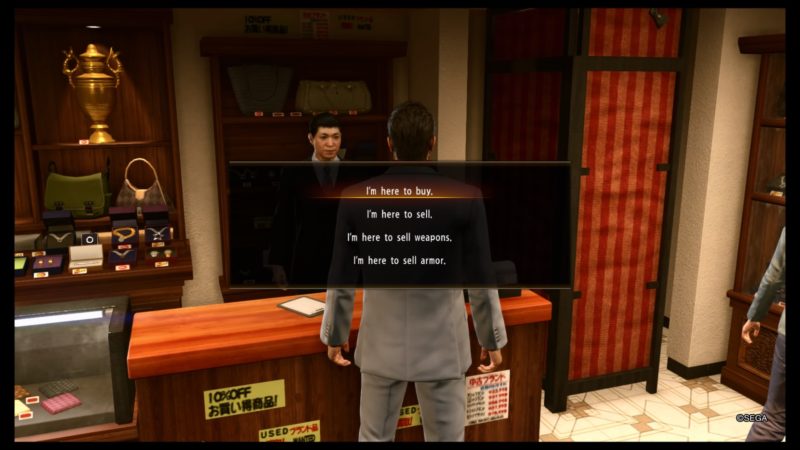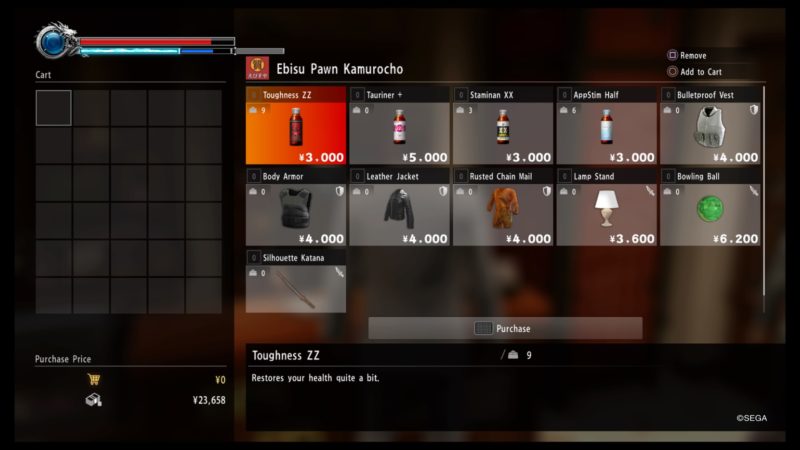 As you can see, you can even buy chain mail here or a 3 million yen katana which is insanely expensive. I would rather go for a fist fight.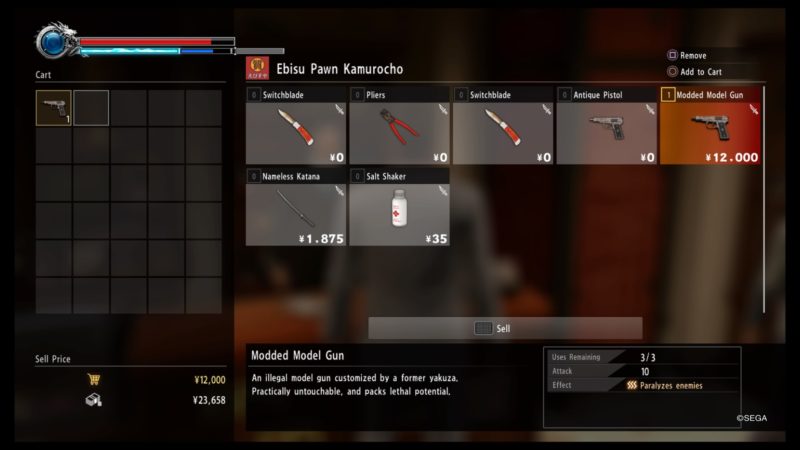 You can sell off your guns and melee weapons that you don't use too.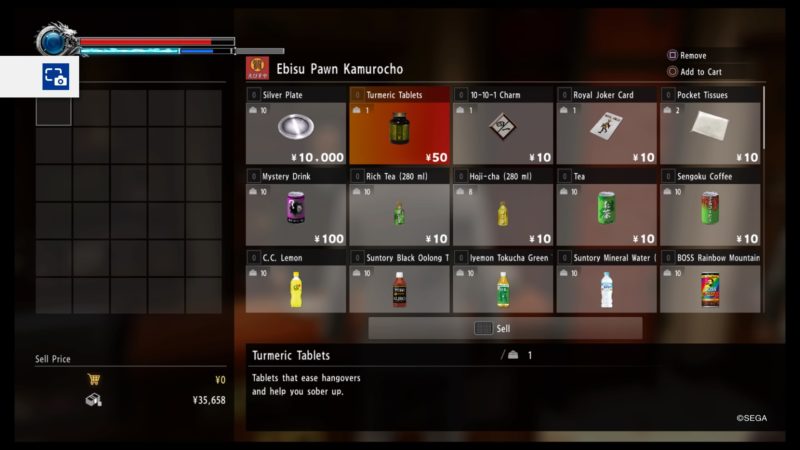 Most importantly, you can sell plates and other junk here. Try to look at the description of some items before selling them.
Some are particularly useful for sub-stories so don't sell them by mistake.
As for silver plates, you can sell them for 10,000 yen each. You can get higher level plates like the platinum plates through gambling at the casino.
If you need other guides on Yakuza Kiwami 2, do leave your comments below.
---
Related articles:
How To Gain EXP Fast In Yakuza Kiwami 2
Yakuza Kiwami 2 – Cabaret Club Guide And How To Win
Yakuza Kiwami 2: How To Make Money (Yen) Fast
10 Games Like GTA V – Best Alternatives To Play Today
Best Mech Games Of All Time – 8 Top Picks For You
How To Install Fortnite (Beta) On Your Android And Sign Up For The Game
Games Like Roblox – 8 Different Alternatives To Play Today
Persona 5 – How To Increase Guts (Social Stats)
Fallout 4: Best Perks To Choose From With Your Skill Points