Yakuza Kiwami 2 uses experience points (EXP) like other games in this genre, and these EXP are important in increasing your stats.
You have stats like health, attack, defense and heat. These can be increased by gaining more levels, and to do that, you have to get more EXP, i.e. five types to be exact.
Here's a brief guide on how to gain EXP fast in Yakuza Kiwami 2.
1. Fighting street thugs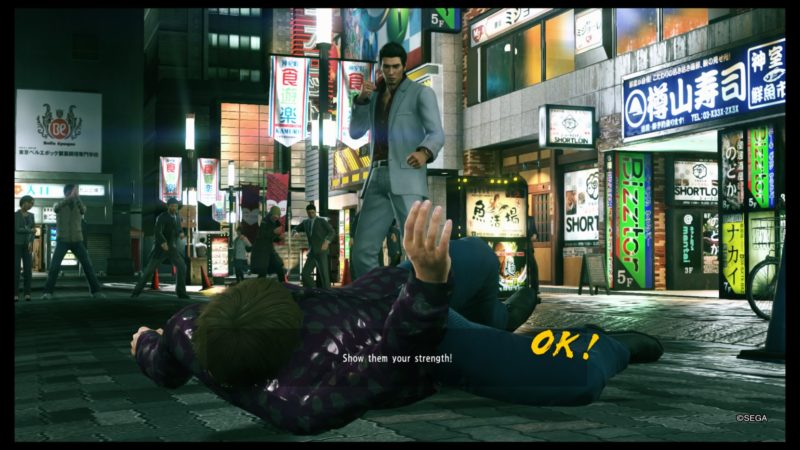 One of the best features of Yakuza Kiwami 2 is basically fighting thugs, yakuzas and delinquents on the streets.
You don't have to engage them as they will come to you. After each match, you will gain some EXP from defeating them, along with some money as well.
An easy way to gain EXP is to keep fighting them. Before doing so, remember to use certain drinks to boost EXP gains from street fights.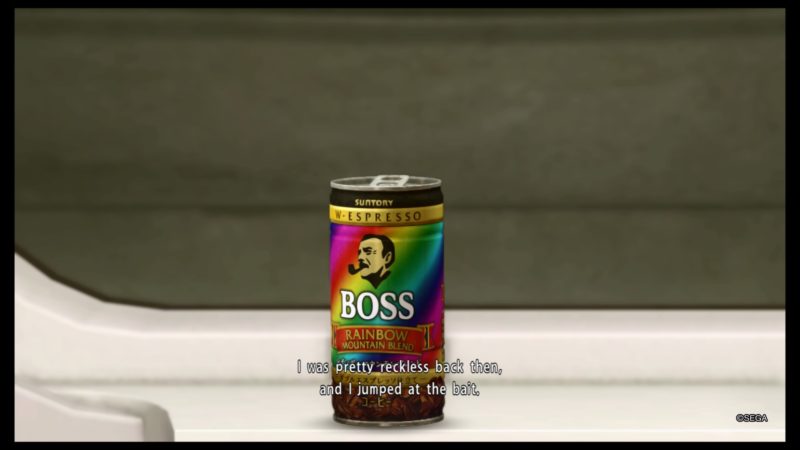 I can only think of two drinks, i.e. C.C. Lemon and Boss Rainbow Mountain. You can get them from the vending machines located all across Kamurocho and Sotenbori.
2. Level certain enhancements first
There are certain skills you should level up if you wish to gain more EXP. There's this "Boost EXP Gain" that you should choose to level up first for more EXP.
This skill or enhancement has two levels to it, so try to get both of them unlocked first, before going on a feast.
3. Always remember to eat when your hunger gauge is low
Out of all the ways to increase EXP, I think this is the best by far. Always remember to eat and drink when your hunger gauge is low.
The icon with the stomach is the one that shows your hunger gauge (for e.g. 10 / 160). Each food or drink you consume may fill up a portion of the hunger gauge.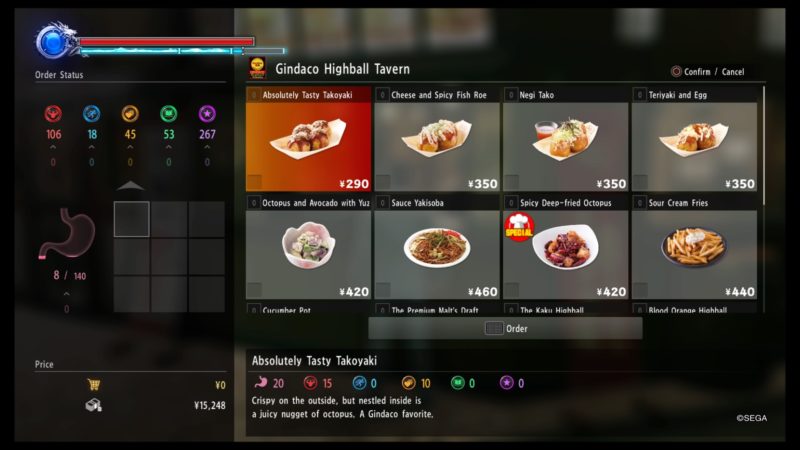 Furthermore, each individual food / alcoholic drink gives different types of EXP. Hence, if you need to level certain stats, get more of the food that increases that particular EXP.
Certain places have food that provide more EXP but those are normally more expensive, like the wagyu beef at a Japanese restaurant. Alcoholic drinks at bars are also useful for giving high EXP.
The only downside to alcohol is that you will get drunk, but there's a drink (water) that can reduce the alcohol levels.
If you wish to lower your hunger gauge to consume more food, you can drink AppStim RX. Rinse and repeat to gain more EXP and level your stats.
4. Doing side quests (sub-stories)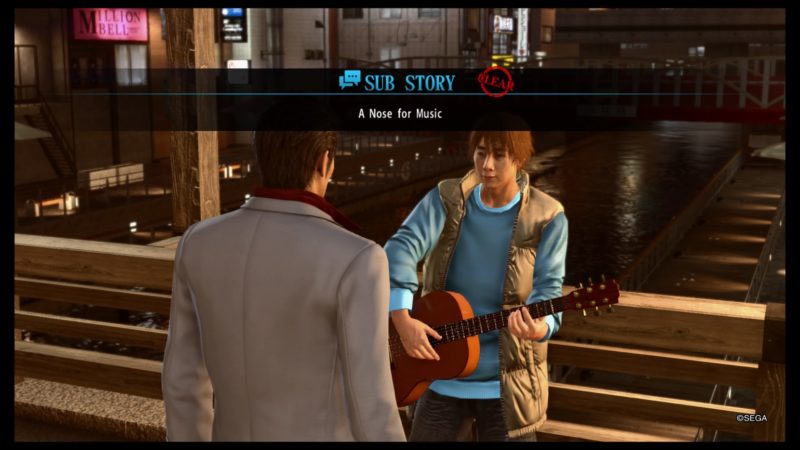 There are plenty of sub-stories in Yakuza Kiwami 2, and plenty involve kicking someone's butt.
Like main quests, doing sub-stories will give you decent EXP after completion as well.
Keep helping strangers on the street and you will level up in no time.
5. Engage in mini-games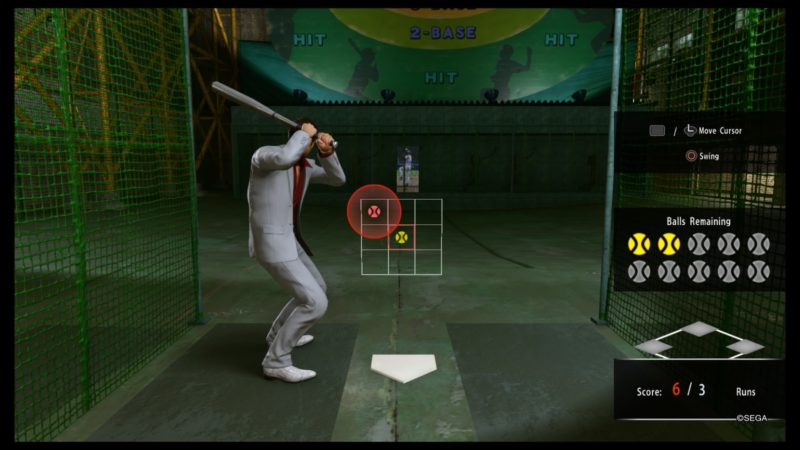 There are plenty of mini-games in Yakuza, including golf, darts, batting and so on.
You should be getting some EXP from these games if I'm not mistaken. The EXP you gain isn't much though.
In a nutshell
There are various ways to increase EXP in Yakuza Kiwami 2 but the best is probably by eating and drinking.
As you can lower the hunger gauge using AppStim RX, the process can be repeated. Your hunger gauge also goes down after running and fighting.
Keep eating and you will level up plenty of times before facing some of the stronger bosses.
---
Related articles:
Yakuza Kiwami 2: Beginner's Guide, Review, Tips And Tricks
Yakuza Kiwami 2 – Cabaret Club Guide And How To Win
How To Make Money Fast (Yakuza Kiwami 2)
Yakuza Kiwami 2: How To Sell Items