Anime is a very interesting genre from a cultural point of view. Launched into popularity by films like Akira, Grave of the Fireflies, and Ninja Scroll for mature audiences, the genre slowly devolved into an amalgam of weird anime shows aimed at younger demographic (Shonen) and fan service.
While there is nothing wrong with a little bit of fan service and shows for teenagers, the overall quality of shows decreased.
Some argue that standalone films like Your Name (Kimi no Na Wa) or When Marnie Was Here (Omoide no Mānī) still carry the same weight and complexity that anime classics did, but it is undeniable that there are less memorable anime shows and movies.
Here are some of the worst anime films and shows of all time.
Boku no Pico
It is hard to find a more despised anime show. Even tolerant (and somewhat weird) Japanese fans did not find this particular show amusing. As described by publishers, Boku no Pico is a shotacon yaoi hentai anime meaning that it is about homosexual relationships involving underage characters depicted in a very frivolous way.
The series not only offended many people all over the world but managed to forget about fundamentals like plot, characters, and good animation.
It is a poorly drawn, awfully written, and overall tastelessly done anime that definitely deserves its spot of the most hated anime shows of all time. However, anime geeks may name other movies and shows more deserving of that title. Now, when you know about Boku no Pico, forget about it and never think of it again. It is just awful.
Eiken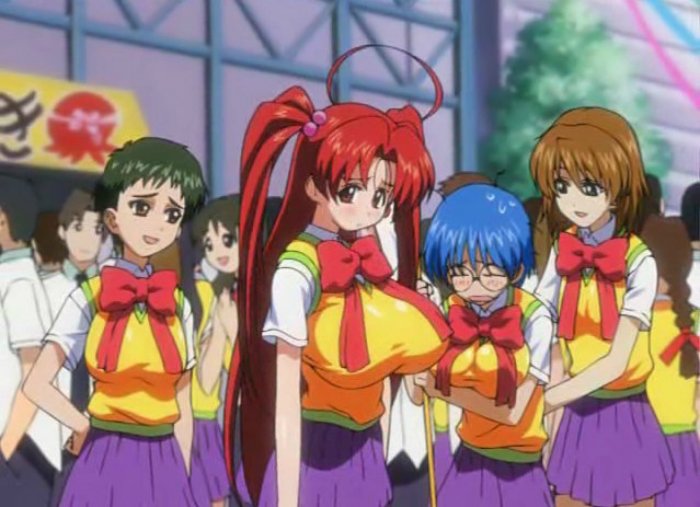 Another shonen anime consisting of two episodes. It is an OVA based on a manga that, surprisingly, did very well. 18 volumes? Really, J.C.Staff? The anime features horrendous animation and poor art style meaning that creators did not really want to put any effort in the OVA which is understandable considering what the manga was about.
It is a story about a school student who is accepted into a weird school club where all members are girls with huge breasts.
The main idea behind the manga is to attract teenagers with bikinis and hentai elements while paying as little attention to the story as possible. The manga tries to get the main romance going but fails spectacularly. No amount of bikinis and otherworldly boobs can change the fact that this manga is one of the worst ever. The OVA is even worse.
Pupa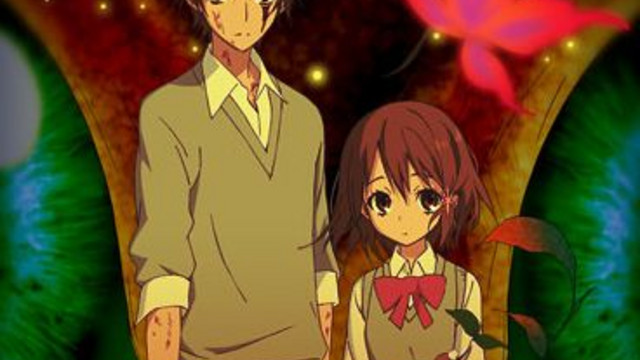 One of the worst executions of an interesting premise of all time. The idea behind the story is quite interesting and could be close to what we received in anime classics like Tokyo Ghoul. Pupa virus changes two siblings and grants them awful powers:
Yume is a ravaging monster who needs to eat flesh to survive while Utsutsu becomes a Japanese version of Deadpool (crazy regeneration). These two have to stay hidden and support each other. Utsutsu has to feed Yume and… regenerate right after.
It is a weird idea that could be translated into a touching story full of gore and violence. While the latter is more than enough, the plot is boring. Characters spend most of their screen time weeping and talking.
Character development is non-existent. Animation lacks the visual finesse that could add a little bit of energy to an overall boring show.
Ice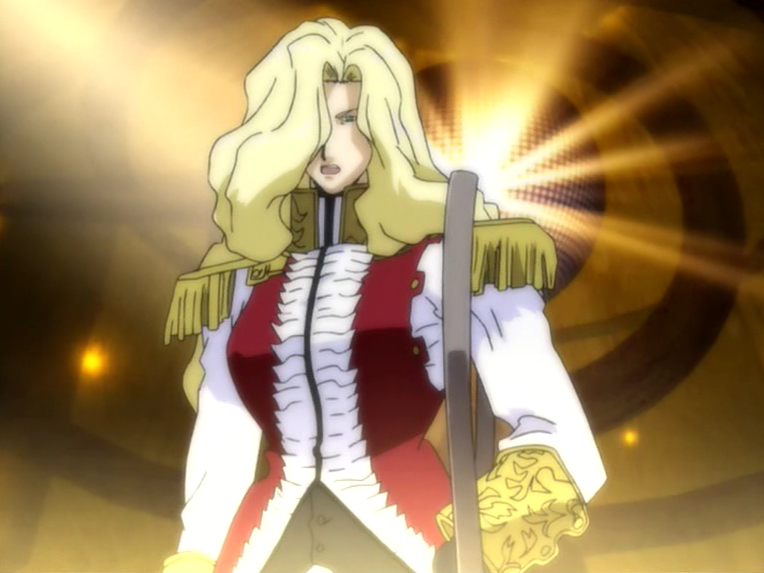 Another show with poorly written characters and subpar animation. Considering the condition of the current culture and the constant fighting between political groups, this anime could make a point or try to contemplate about the modern ideology of the far left. However, the anime does nothing of that sort and just exists.
The premise is quite promising: all men exploded and only women inhabit Earth. "Well, that's a great foundation for an intense story about women trying to build a new form of society!" one may say. Unfortunately, the show does not bother itself with anything close to thinking about what such a catastrophe would imply.
The show also does not touch the topic of reproduction and how women would keep humanity alive. It could be an amazing story exploring sensitive topics. Instead, we received a very underwhelming anime show with art style deserving a special place in the infamous trash compactor from Star Wars.
Hanoka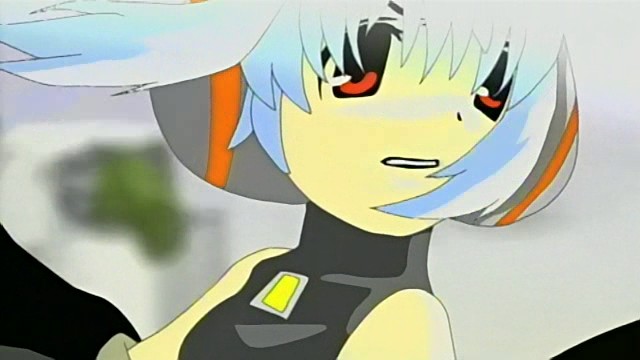 It is hard to judge an anime show when it was doomed from the start. While Hanoka had a passable story and even some interesting story elements, the biggest flaw of the show was the technology used to create it. The RAMS studio decided to bank on the Flash technology and created a horrendous show with wooden animation, ugly character design, and weirdly looking backgrounds.
What would be an impressive series from a lonely artist is an atrocity when created by a professional studio with sufficient resources to create something amazing.
Hanoka is a perfect example when overreliance on technology is not a good thing. There were other examples of poorly implemented technology like OnePiece 3D, but Hanoka definitely takes the crown of the worst anime that tried to "innovate" and use a completely new set of animation tools. Just leave Flash to aspiring game developers and students!
Vampire Holmes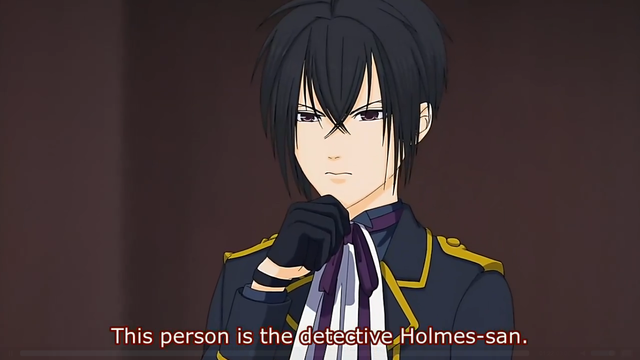 2015 was not the best year for anime. However, one of the worst shows that was released that year is certainly Vampire Holmes. The premise alone was horrendous enough to ensure that nobody would be interested.
The series was based on a character popularized (somewhat) by a smartphone app. Vampire Holmes was made in 3D making it really atrocious to look at. Visuals were unbelievably boring and ugly. The lack of detailed backgrounds often substituted with some colored visual noise also dragged the showdown.
The final nail in the coffin was writing. We did not expect anything spectacular from writers since detective stories are usually quite bland in terms of character development. However, weird dialogue and otherworldly humor ruined the show's chances of becoming anything else but a laughing stock.
Berserk 2016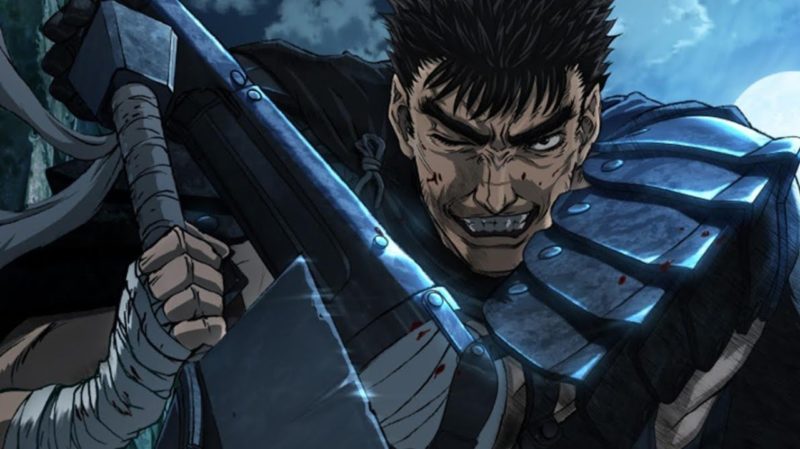 While some people still enjoy the story and welcomed the season, we still put it on the list of the worst anime shows ever mostly due to the backlash that studio GEMBA received after the season was aired. Berserk season 1 released in the 90s was a stunning anime with great action and lots of colorful gore.
The story was also compelling and allowed millions of fans all over the world to visit a dark world full of magic and sword battles. Berserk of 2016 continued the story well mostly due to the strong source material (the manga is just amazing) but failed to impress its audience with strong visuals.
The weird mix of 3D animation and horrible character design disappointed many fans who realized that studio GEMBA did not put much effort into the continuation of the beloved saga. At least, it is not as bad as Hanoka.
Dark Cat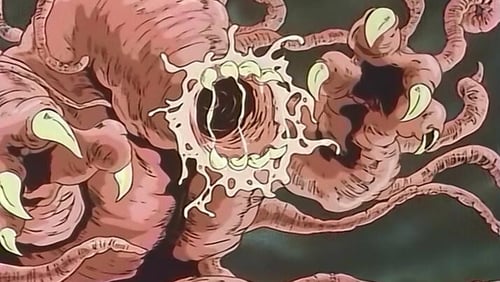 You probably didn't even hear about this awful anime show that somehow was made. Seriously, there were people who thought that creating this show was a good idea. The premise of the series is quite simple: two brothers can transform into cats and fight demons. They need to chase down mystical creatures who ravage the lands. It doesn't sound so bad.
However, the execution is so bad that we strongly recommend you to never even think about watching this atrocity. It is drawn poorly with animation barely resembling a cartoon but a bunch of stills stitched together to make a motion-like visual experience. To top it all off, characters rarely transform into cats. Why even bother with the premise?
Voice acting and dialogue writing are two aspects that make this show a full-on clown fiesta. Actors forget their lines, make weird pauses, and deliver lines without any enthusiasm. Their dialogue lines are also quite boring.
Trust us, you won't remember a single second of this show. It is a forgettable mess that for some appalling reason made it to TV screens in Japan.
Between the Sky and Sea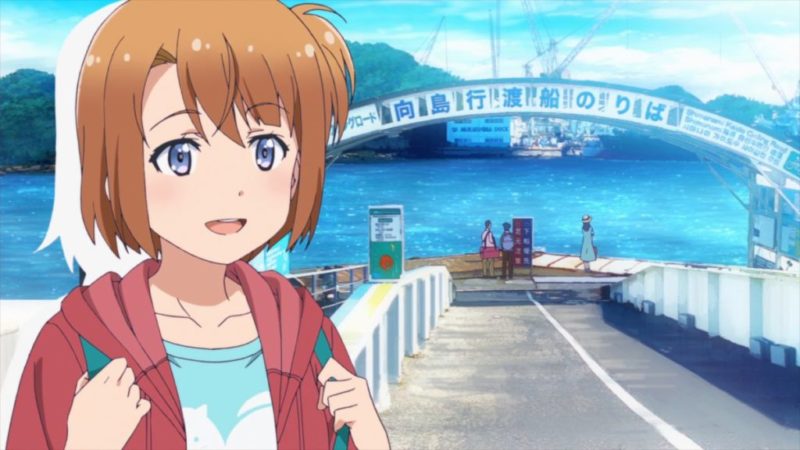 When a studio decides to make an anime show based on a smartphone game, you almost always expect something exceptionally awful. The premise is so weird that you cannot really wrap your head around it. So, all the fish vanished.
Our main heroine is tasked with a mundane "work" to go to space on a regular basis and catch fish from the sky above to continue feeding people on Earth. Does this premise sound like something worth making into an anime show? Well, it did to a couple of people at TMS/Double Eagle.
The show features absolutely horrendous dialogue, bad writing, messy plot lines, and poorly developed characters. To top it all off, the quality of animation lacks in every possible department: action looks choppy, character design begs for more details, and backgrounds are static.
There is absolutely nothing interesting about this show. To be completely honest, even the game is plain and boring. It was released in 2017 but was shut down in May of 2019. A truly sad story.
This article reflects the opinion of the freelance writer.
---
Related articles:
The Most Powerful Superheroes In The DC Extended Universe
Death Stranding Release Date Leaked By Playstation Taiwan
Dauntless: Can't Buy Platinum In Store? Here's An Alternative
Top Shows Like Lord of the Rings To Watch Today
Top 10 Best Pokemon Games Of All Time [Updated 2019]